FIND AN OBITUARY
Service information is posted on our website only with approval from the family.
If you are seeking information not listed below, please contact us.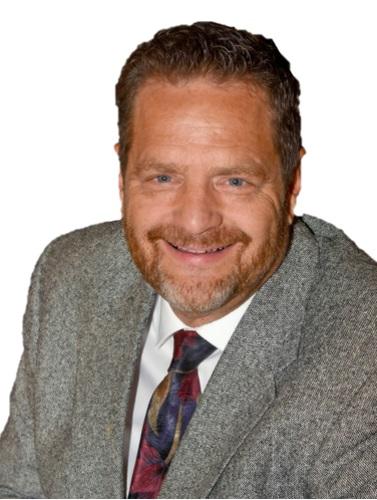 Michael Ray Pemberton
04/22/1955 — 07/30/2021
Michael Ray Pemberton
Michael (Mike) Ray Pemberton, age 66, of Kennewick, Washington went to be with his Lord on July 30th, 2021 due to COVID-19.
Mike was born in Roseburg, Oregon as the third of four children to Donald and Katherine Pemberton. Six months after he was born the family moved to Grants Pass, Oregon. At the age of eleven his family moved to Bend, Oregon and four years later they settled in Nampa, Idaho where Mike graduated from Nampa Christian High School in 1973. Growing up Mike enjoyed playing football with his brothers and later on in high school. He married the love of his life, Julie, in 1977. Upon graduation Mike worked for Julie's father in his house painting business in Nampa, Idaho, eventually taking over the business. In 1980 Mike and Julie welcomed their first child, David. Mike started his career as a State Farm Agent in Ontario, Oregon, and welcomed their second child MacKenzie (Kenzie). Tri-Cities, Washington became their home where he started the State Farm agency that he would run for 38 years. Mike and Julie had three more children, Kathryn (Katie), Taylor, and Randee.
Mike's hobbies included home improvement projects, fishing, and woodworking but his true passion was for the church. Mike was a devout Christian always seeking to spread the good news of Christ through his actions and words. Mike was always a very active member of the churches he attended, teaching Sunday school from the time he graduated high school on. He worked on church building projects, performed skits, and took part in or leading Bible studies involving Precept Ministries. During their 44 years of marriage, Mike and Julie attended First Church of the Nazarene in Nampa, Idaho, Word of Faith in Kennewick, Washington, Columbia Foursquare in Richland, Washington, and Bethel Church in Richland, Washington for 27 years. For the last six months, Mike has been instrumental in helping to start New Heights Church in Richland, Washington.
Throughout his 41 years as a State Farm agent, he is remembered as a kind and considerate man. Mike was a loving husband and father and was over-the-moon excited to welcome his first grandchild at the age of 52. Being a grandfather or as he was known "Popee" was a great joy to Mike who was always willing to build Legos, draw pictures or tell stories to his eleven grandchildren who will miss him greatly. Mike loved to have fun and also loved to make people laugh and was good at it.
He is preceded in death by his father – Donald Pemberton, and in-laws – Keith and Della Jane Taylor.
He is survived by his wife – Julie, son – David his wife Carolyn and their four children – Colt, Jax, Case, and Colbi, daughter – Kenzie her husband Andrew and their three children – Camryn, Calvin, and Samuel, daughter – Kathryn her husband Travis and their four children – Evelynn, Eleanor, Rivington, and Elayne, son – Taylor and his wife Tabatha who is expecting their first child in February, daughter – Randee and her husband Aaron, mother – Katherine, brothers – Tim (Cindy) and Tom (Scotti), sister – Barb (Tim), as well as numerous nieces, nephews, and friends.
A celebration of life will be held on August 21st, 2021 at 2 pm at Bethel Church, 600 Shockley Rd., Richland, WA 99352. In lieu of flowers, donations can be made "In the memory of Mike" to New Heights Church, 390 Thayer Dr., Richland, WA 99352, or donations can be made to You Medical at 5040 W. Clearwater Ave., Kennewick, WA, or under the "donate" tab at You Medical's website www.youmedical.org.
We will always remember Mike and we are very saddened to hear he passed. Mike and his wife Julie have gave us so much support when we needed it. They will always be very dear to our hearts. I know Mike is up in heaven enjoying the Lords presence. The worlds needs more people like Mike and Julie. God bless his wife Julie and his family we love you all!
My condolences to Julie and the family. My father Archie had several policies with the Pemberton agency for many years and always spoke highly of the good and trustworthy service they provide.
I just watched the heartfelt memorial and it was so great to see the family's beautiful faces again. I was shocked to recently hear the news of Mike's passing and my prayers go out to this wonderful family. Mike was a wonderful man and a great family shepherd. Amidst the sadness of all who are missing him, I am happy for the joy he must be experiencing in heaven's arms.
Upon my return to the Tri-Cities, I was saddened to read that mike passed away. I met mike over 35 years thru State Farm and and as my Agent he insured all autos and property for the last forty years . I served on a HOA Board for 20 years and Mike provided coverage for Officers and Board as well as member using facility pool and clubhouse. I always had faith in Mike's decisions. We would meet periodically in his office and when he got off the phone, he would open his door and with a robust smile on his face he would say " Gary come on in here". We would spend 5-10 on insurance and 20 minutes on travel, kids & and his grandkids. I will miss my friend.
Condolensces to Julie and all Family Members.
To the entire Pemberton Family,
Michael was my agent and dear friend for nearly 40 years. He was a role model for God, family, and anyone in need. In fact, he got me started at the Bethel church. He was also a dear friend of mine when I lost my one and only love, Susan.
I always looked forward to paying for my insurance in person as Mike would take quality time to get caught up, give me a piece of candy, and a new Road Atlas.
Unfortunately, I am in Vancouver, WA and cannot attend his service.
God speed, Richard
So sorry to hear of the passing of my cousin Mike. I'll always remember our great times in Bend, Or. Those were very good summers for me too. Looking forward to laughing again with him in heaven., telling stories about the Prince Walneto.
Love and prayers for Mike's family
Goodbye for now Mike. We will always remember you and your kindness towards us and our well being. We always felt you were more of a friend than our insurance agent. Prayers and Sympathy for all of the family.
We are very sad to hear of Mike's passing. He will be greatly missed but not forgotten. We all have our own memories of him. He was a great person, always willing to listen and help people.
May God give you peace and comfort during this difficult time.
God Bless,
Frank, Tracy, Nick and Amanda
LeAnn and Shane
So sad to hear about Mike's passing. I fondly remember his years of activity with Troop 275. And, I greatly appreciated his honesty and candor in his business dealings. Mike was a good friend and I will miss him. My sympathies to his family–all good friends.
I suppose I met mike 30 years or so for insurance and was insured by him ever since. I really enjoyed doing business with mike he was a very good man and businessman. He always did me good. He will be missed. My condolencrs and prayers go out to his family and his insurance business staff.
I am so sorry for your loss.
Mike was a very kind man.
I have known him long enough he felt like a shirt tail relative.
Our community is less without him.
No matter how long we have with the ones we love, it is never long enough.
May your faith comfort you and comfort knowing Mike is in a good place watching over all of you.
We were so sad to hear of Mike's passing. He has been our State Farm Agent for 30 years, and he was always attentive to our needs, and was kind and considerate. Our hearts go out to his family, and we pray for your strength and comfort. We will miss him, too.
Julie and family, we are so sad to hear of Mike's passing. We have appreciated and trusted him both as friend and as insurance agent. I have had so many good conversations about all sorts of things sitting in his office. He always went out of his way to help us and we knew he had our back.
Julie ,David, Kinzie, Katie, Taylor, and Randee our hearts break for you and the rest of the family. Mike was a spot of joy and a message of hope throughout our community. His joyful greetings and heart for the kids at church and the powerful legacy he has built in his children and grandchildren are ways that he will be remembered for decades to come as that love for his Lord continues to grow and spread through those generations. So sad to not be able to have him here still, I am so sorry for your pain and grief. He will be greatly missed by so many.
Love, Gary and Tricia MacFarlan
Shortly after coming to the Tri-Cities, Mike took the initiative to reach out to me and make me feel welcomed. His heart was to affirm gifts he saw in me and support my growth as a Bible scholar, pastor and preacher. He was a man dedicated to God and to people. His love was unquestionable and his humility and his honesty made you feel like you were instantly one of his close friends. I felt a stronger "me" when around him and few people have that ability. I am filled with great sorrow and will miss him dearly. My heart and prayers go out to you Julie and the family.
I didn't know of Mike's passing until just a few days ago and cannot tell you how sorry I was to here this. I saw him not too long ago with questions about my home insurance after the passing of my wife Jere. Jere was a State Farm insurer when I met her some 50 years ago and State Farm & Mike served us throughout our 42 year marriage. Please know that I am thinking of the Pemberton family as I navigate my way through my own grief.
Kevin and I will miss his smile and kind words. He was our Alpha leader at Bethel. Your leadership is from God. God Bless you Julie and the family. I am praying that the Lord gives you comfort and peace knowing that Mike is in th arms of his Heavenly Father.
To the Pembertons,
Didn't know Mike had passed until just today, August 11th, when it was posted on our church prayer chain. Your kids were just stair-steps below ours at Columbia Foursquare Church when Pastor David Lanning was preaching there. I think you guys used to say that nothing musical was coming out of your family when I wanted your kids to be in the children's choir. Mark and I always thought you were just the neatest family. We all know where Mike is, but, oh! It is such a shock that the Lord wanted him home so very young! Please let us know if there is anything we can do for your family! To the Pemberton kids and grandkids: We are blessed to have known Mike! We will continue praying that you kids and grandkids follow the example of Mike and Julie Pemberton by loving the Lord our God with all your hearts, souls, and minds. Our deepest condolences.
My thoughts and prayers go out to the family and close friends of Mr. Pemerton.
Words can not describe how you must feel nor could I imagine your pain. A husband and father to some amazing people.
Kinzee's dad….. your legacy will continue in your daughter's spirit, you raised some pretty amazing humans. Very proud to know her
I wish I was blessed with knowing you.
Julie and family, I am so sad to hear of your loss of Mike. He was always so kind and caring every Sunday morning while working in children's. My heart breaks for you all.
Blessings to you,
Mike has been our agent and friend since the eighties. He provided much needed child care insurance when no other company or agent would.
I remember the joy he had when he shared the stories of his little ones. He was such a proud father and family man.
This is a such a shock and huge loss for all of us who knew him.
My deepest condolences to the family.
Fran Love
I worked for a while for Mike when he was on GW way. Then I kept him as our agent. He is such a careing man. My prayers go out to his family.
Julie and Kids – heartbroken for your loss. I know Mike wanted much more time with you all and the Grandkids. You were his heart and joy. Keeping you in our thoughts during this time. Wishing you comfort and sending love.
So very sorry for your loss .. Mike has been our insurance agent for 30 years , we had our car , house and business insurance.. Mike was always very informational on what would be the best policy for all our needs ! Thank you Mike for always having our back ! To all Mikes family I'm truly very sorry for your loss .. RIP Mike
Julie and family,
We are so saddened to hear of Mike's death. We have fond memories of him. You are in our thoughts and prayers, all of you.
Garrett and Rachel Miyauchi
I stopped by the agency last week and I knew something must have happened because it was empty. I sent a prayer up and heard what happened later.
My heart and prayers go out to you all! I didn't know Mike very well but I recognized the lovely spirit from within him and also the family I've met; Julie and Taylor. You all are so special.
I pray that God gives you strength during this difficult time.
Dear Julie and Family,
What a beautiful family! I pray you all feel the comfort and love of Christ and each other. Although I didn't know Mike very well, my heart breaks for each of you. He will be greatly missed
Love, thoughts, and prayers
Julie,
I am so saddened to hear of Mike leaving this earth. Though we know he will be waiting to greet you in heaven we know he will be missed greatly. Our prayers are with you and all of your family. We will be praying for you all to be strengthened and encouraged by The Holy Spirit.
-Lynn Huisingh
To Julie and family, the last Tuesday morning men's group that Mike attended, he sat next to me, he was always so encouraging in fact that day he stayed just a little later to make sure and give me some encouraging words, this was 7:30 am, he was a one of a kind, a true disciple for Jesus. Truly missed by the dudes on Tuesday morning at pastor Dave's Bible study.
Our heart breaks for the family as we understand the history that's left, we don't know how you are feeling, that said we truly mourn with you and will be praying for you all.
Blessings! Tim and Kath
Julie, I'm so sorry and saddened by the loss of Mike. I remember our time in Haiti and his tender heart. The kids loved him and his devotion to Jesus was written all over his face. I miss sitting behind you guys each and every Sunday at Bethel. Julie, I would love to help in anyway you need me for the memorial service or bring a meal over. Praying🙏🏼 for God's peace and comfort for you and your family. Mike will greatly be missed! Sending love❤️and hugs
#62 was one of my favorites in 1973 and beyond! Loved you Mike P! Until we meet again!
Dave and I are just heartbroken to hear of Mike's passing, but are confident that he truly is in the arms of his Heavenly Father. He was so much fun to work with at church, with a hilarious sense of humor. He was also a wonderful role model to us as to how to be a husband and father. We were honored to know him and wish you all God's peace and love. He will be missed by so many.
Dave and Kelly Brown
Thoughts and prayers go out to Julie and family during this time of grief. Mike was a great fellow christian and had a wonderful sense of humor. We will remember the times we had in fellowship together.
May God give you comfort and blessing as you travel this new path set forth for you.
God Bless.
7. I just have to share two more passages that so powerfully apply to Mike:
"The world was not worthy of them (Mike)" Hebrews 11:38
"Jesus said, 'The one who has seen Me (Mike) has seen the Father'" John 14:9
1. Knowing Mike's tender heart, I believe our Heavenly Father has this to say about Mike:
"Precious in the sight of the Lord is the death of His saints" Psalm 116:15
"This is my Son, whom I love; with him I am well pleased" Matthew 17:5
2. I believe Mike's godly legacy will long remain a priceless gift to each of us, and as exemplified by Mike:
"As those who have been chosen of God, holy and beloved, put on a heart of compassion, kindness, humility, gentleness and patience" Colossians 3:12
3. For his beloved wife, Julie, and his extended family and friends, all profoundly filled with both joy and grief, we pray for you:
"What a wonderful God we have …, the source of every mercy, who so wonderfully comforts and strengthens us in our hardships and trials" 2 Corinthians 1:3-4
"I am leaving you with a gift – peace of mind and heart. And the peace I give is not fragile like the peace the world gives" John 14:27
4. And having had the privilege of intimately sharing a men's small group with Mike, I offer this thanksgiving to our Heavenly Father regarding Mike:
"I thank my God always concerning you (Mike), for the grace of God which was given you in Christ Jesus"
1 Corinthians 1:4
5. And a true, encouraging blessing:
"Blessed is the man (Mike), who persevered under trial; for (now that) he has been approved, he will receive the crown of life which the Lord has promised to those who love Him" James 1:12
6. And lastly, with sincere gratitude:
Thank you God for the privilege of having known Mike, and having been deeply touched by his godly heart and tender soul
My heart broke 💔 when I learnef Mike passed. I enjoyed his wit and himor so much at Word of Faith children's ministry a n d his wonderful compassion over the years while working with him on insurance needs. My love and prayers are with you. Julie and family. Love in Christ, Valerie
Dear Julie and family I'm so sorry to hear Mike passing. He will truly be missed by many. One of my memories was when I was a new agent he shared all these amazing spread sheets with me which I'm sure I still have. Very kind man willing to take time out of his way to talk and share some of his wisdom with me. Prayers to you and your family.
Dear Julie and family, I am so very sorry to learn of Mike's passing! Please know that I have been praying for you, that you will find comfort in the arms of Jesus.
Dearest Mike,
You will be so greatly missed. It's hard to believe we won't see you anymore this side of Heaven, but I know one day we will see you again on that beautiful shore. Our prayers are now with Julie and your entire family.
Linda Boothroyd
Julie ,David, Kinzie, Katie, Taylor, and Randee. Our hearts are truly broken for you all. We are praying for you and your families and ask for Gods peace and understanding to fill you.
Julie and family we are so deeply saddened to hear about Mike loosing a battle with covid. You have been in our prayers and will continue to be as you navigate this new path. Sending prayers and love your way. Mike was a wonderful person and our faithful insurance man and friend.
Mike truly embodied what a Christian man should be, he was always kind, gentle, and caring. He knew when to reach out and ask how I was doing, he was always ready to get together for lunch to talk about everything from life to whatever Book we were studying in the Bible. Mike was not a good guy he was a great guy, my life is better for knowing him.
Mike was one of the kindest men I ever knew.
Our family has been so blessed to have known Mike. From the time we first met him, he reflected Christ's love to us over and over again. We'll always remember how he encouraged us to be like Christ, to love Him, and to love others. We're really going to miss him this side of heaven but look forward to seeing him again. -Adam & Crystal
Mike was a wonderful person, he was kind to everyone he knew. -Hannah Myers, age 11
I'll always remember the time I wanted to play his Wii, but it was broken, so he helped me take it apart and fix it. He was fun and nice and kind and caring and loving. And I'm looking forward to seeing him again. -Carl Myers, age 12
Lots of love from Lily! -Lily, age 15
"We serve an awesome God"
Thinking of and praying for you Julie and all the family! Remembering a loving, kind and fun guy!
Tony and Susie Savino
Mike walked in continual kindness and compassion. He has an amazing history and will be missed by all. Thank you Mike for your contribution to our world.
mike is an example of a loving christian family man,
a doer of the word and not a hearer only. the treasure
in heaven that his fruit of the spirit warrant may be unfathomable,
but the greeting of well done thy good and faithful servant from his lord
is eneogh for mike of that im sure.
m.d. dickey
Sending the entire family love. I hope the wonderful memories you have of him will carry you through your darkest days.
God bless.