FIND AN OBITUARY
Service information is posted on our website only with approval from the family.
If you are seeking information not listed below, please contact us.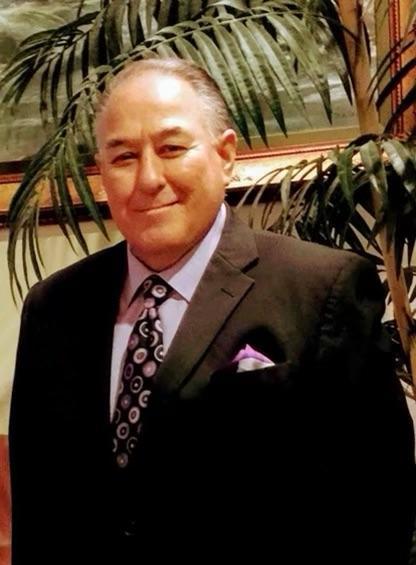 Saul Robledo
02/25/1957 — 07/22/2021
From Pasco, WA | Born in McAllen, TX
Watch Service
Watch Viewing Service
Watch Graveside Service
New to Livestream? Watch the tutorial.
Public Viewing
Starts:
Fri, August 6, 2021, 2:00 pm
Ends:
Fri, August 6, 2021, 4:00 pm
Location:
Bethel Church
600 Shockley Rd
Richland WA

Celebration of Life
Starts:
Fri, August 6, 2021, 5:00 pm
Ends:
Fri, August 6, 2021, 7:00 pm
Location:
Bethel Church
600 Shockley Rd
Richland WA

Graveside Service
Starts:
Sat, August 7, 2021, 10:00 am
Ends:
Sat, August 7, 2021, 12:00 pm
Location:
Sunset Gardens
915 Bypass Highway, Richland, WA 99352

Saul Robledo
Pastor Saul Robledo
Saul Robledo was born on February 25,1957 in McAllen Texas. His parents were Manuel A Robledo and Juanita Robledo. He had 7 brothers Benjamin,Aaron,Jeremiah, John (Johny) David,Samuel and Miguel (Mikey). At the tender age of 12 years old he received the Holy Spirit in a basement prayer meeting and then was baptized in the name of Jesus Christ at the First Apostolic Church of San Jose California under the pastorship of Brother Juan Amaya.
He met the love of his life Sister Marcia Conway on an August Afternoon at thier Family owned Restaurant Parkrose Mexican Food. And was married December 4th, 1975. He was married for 45 1/2 years. He had 1 wonderful son Saul Gabriel Lopez Robledo and a beautiful daughter in law Norma, and 3 beautiful grandchildren : Anthony, Elizabeth and Gabriela. Whom he loved with all his heart.
He was set a side for the ministry in 1979 at the age of 19. And became an ordained Minister in a extraordinary National Convention in Bakersfield California, in 1980 under the pastorship if his father Brother Manuel Robledo. He started pastoring at the age of 20 in 1980 at the first Apostolic church of Portland Oregon for 3 years.
In 1983 he was asked to move to Pasco, Washington to pastor a group of 3 families of whom were evangelized by his Father Manuel Robledo and mother Juanita Robledo. He devoted his life for 41 years serving as Senior Pastor of New Life Church of Pasco. He loved to play the guitar and Saxophone and at times where needed he would play the drums or keyboard. Always willing to serve. He earned his Bachelor's degree in Christian Education and served as a teacher in Apostolic Bible College for 6 years. He served on the District board in the capacity of Elder, secretary and treasurer for a period of 26 years. His greatest passion was to see young men get into ministry and be able to be a part of that. Under his ministry New Life Church was able to send out 8 men to also serve as Pastors. He also had a passion to have Spiritual Retreats up in the mountains and invite other Pastors to teach and bring thier church members and visitors to have an encounter with God. He was able to do this 2 times a year for 12 years. As a loving and dedicated Pastor he loved to dismiss each person; adults and children with a firm handshake and most likely followed by a big hug at the end of every Church Service where he stood at the exit doors with his wife and a big smile. In the secular work he was a cook for 10 years at his family owned restaurant " Parkrose Mexican Food. He wife also worked by his side, His specialty dish was Delicious Chili Rellenos. Which was his son's Gabriels favorite dish also.
As a man he was a friend to all and enjoyed being humorous and would make people laugh and feel welcome. He always had a loving and giving spirit and believed in what it says in 2 Corinthians 9:6-7
"But this I say, He which soweth sparingly shall reap also sparingly; and he which soweth bountifully shall reap also bountifully. Every man according as he purposeth in his heart, so let him give; not grudgingly, or of necessity: for God loveth a cheerful giver."
2 Corinthians 9:6-7 KJV
https://www.bible.com/1/2co.9.6-7.kjv
Pastor! All who knew you were able to experience what genuine love really feels like. You loved no matter what🤍 you corrected but with tender words, you encouraged, you reached out, you listened. I will hold all I've learned from you and your council dear to my heart. I miss the random messages, memes and videos we shared on fb. You were SO approachable and I loved being able to talk with you. We lost a great man and it hurts.. but we feel peace in knowing you are finally resting without pain walking around up in heaven. 🤍 until we meet again. We are with you sister Marcia, we love you both SO very much🤍
Walk with. Jesus, My brother in Law. Was the Kindest Happiest. Person. One would ever know . Always there when needed I miss him dearly
I've worked with Marcia for 30 plus years and seen what a wonderful husband and family Marcia had with Saul. Saul was such a kind, loving, giving person. Always thinking of other people first. My thoughts and prayers go out to Gab and Marcia and the family.
My deepest condolences to sis Marcia Robledo and their son n fam. I knew him n grew up and learned alot from him in the 90's and his teachings up in youth camps.! Love you pastor Saul Robledo
P.s. ELIAS HERNANDEZ
My condolences to my Aunt Marcia and cousin Gabriel for your heartbreaking loss. Sending love, thoughts and prayers to all family and friends. ❤
To Marcia and family from your former next door neighbor Jackie Anderson. I was notified of Saul's passing and offer my deepest sympathy. Saul was a wonderful, Godly person. May he rest in peace!
Only your highest and most respectful thoughts are of Pastor Saul Robledo. Having known Bro. Saul for over 40 years, it is not surprising that we say he was truly a man of God and a great example to a multitude of people in so many areas. Here is a man who always had a smile on his face and love in his heart to share.
Pastor Saul, thank you for the type of man you were. Thank you for the loving and beautiful way you always treated sister Marsha; what an example! In life and in death, you had victory! Until we meet again.
Pastor Saul was a man that impacted many lives, including mine. He was full of love and was sincere in his faith. One day we will see him again when our Savior reunited us all. Prayers for his family and his church.
Pastor Saul Robledo was the most humbled, respectful, caring, and loving man I've meet in my life. To be honest the only pastor I've liked being in his service. Thank you pastor Robledo for all the teachings at church, your house, and the cellulars. Pastor Robledo always ready to help someone in prayer or just to talk to, I will always be appreciated by you pastor Saul Robledo. We will truly miss you and always have you in our hearts. I'll be praying for sister Marcia and family to give strength in this hard times. Our pastor Saul Robledo has won the great battle!
We send our prayers for the family! Encouragement for the church and hope for all that feel sad in these moments. We send our love from Chicago, Illinois
Pastor Saul was a true blessing to our lives. There are many things I will not forget about this man of God a few of the most meaningful to me are number one the love he and his wife shared. It's a true inspiration to and Christian marriage. I cherish that by chance we enjoyed a raspado with you just weeks ago as you were working selling fireworks for church funds. And I am forever grateful for that moment a couple years ago in the retreat I was torn in my life, I knew God was ready for me to quit my job. I was scared cause 14years I grew comfortable in my job, you did not tell me to quit and work with my husband. Instead you shared with me what a blessing it was from God for all the years you shared working with your wife. It has been the most blessed job I have ever had and a growth in our marriage I wouldn't have had otherwise. We love you Pastor and appreciate you, see you later
My family los Conde's were very good friends with the Robledo's my condolences.Dios bendiga la familia
Pastor Robledo was my pastor for about 8 years he baptized me in the name of Jesus I love pastor Robledo and his Family. I'm also a pastor now in Mesa Az .
We miss you Pastor Robledo. You've left great memories and teachings for us. Thank you for always setting an example of a true servant of God. You are no longer suffering and are sleeping. God bless your family and I pray strength for you're beautiful wife. I pray strength for your son and the rest of your lovely family. You are dearly missed but we rejoice knowing you are in Gods's hands.
We love you Pastor Robledo, thank you for all the beautiful memories, you will forever be in our hearts, Rest In Peace 🤍🙏🏻.
Our most sincere condolences to all the family sis. Marcia. From the Carrillo, Moses and Maria. From Salem Oregon.
We love Pastor Robledo! Thank you for loving my family and for the quality time you spend with us. Forever in our hearts.
The Macias family
jessica8contreras@gmail
Our deepest condolences to you and the family. We are so sorry for your loss. Diana & Mitch Olson
I love you and you will forever be missed. May you rest in paradise.