FIND AN OBITUARY
Service information is posted on our website only with approval from the family.
If you are seeking information not listed below, please contact us.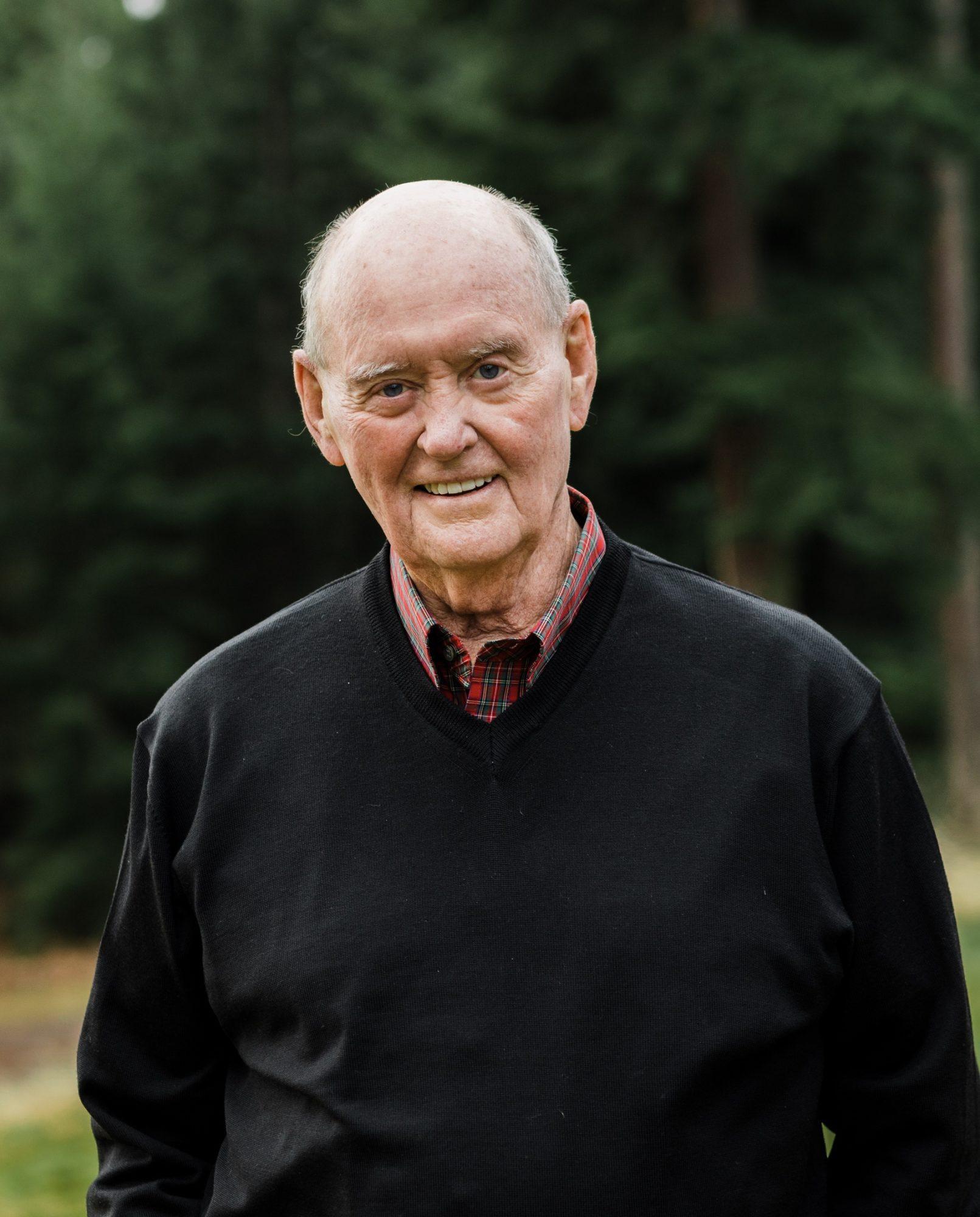 William Gant
08/12/1940 — 07/26/2021
Watch Service
New to Livestream? Watch the tutorial.
COL Mass
Starts:
Sat, July 31, 2021, 1:00 pm
Ends:
Sat, July 31, 2021, 3:00 pm
William Gant
ATTENTION LIVESTREAM VIEWERS: OneRoom, our live streaming and recording platform, has identified a system interruption affecting live streams starting 7/31/2020 at 11:59 AM Central time. Our engineering team is investigating and will resolve the issue as quickly as possible. All affected live streams are recorded and will be restored once this issue has been resolved. Thank you for your patience and understanding ~ Einan's Management
---
William "Bill" Gant, loving husband, father, grandfather (Papa), and great-grandfather – truly
the quintessential family patriarch – passed away Mon., July 26 at Chaplaincy Hospice House,
Kennewick, following a long and courageous battle with cancer.
Bill was born on August 12, 1940, in Outlook, WA, where he grew up and attended school. It
was there he met Ray Johnson, Mac Chambers, and Bob Thomas, with whom he established
lifelong friendships. He graduated from Sunnyside High School as a proud member of the class
of 1959. After graduation, Bill married his high school sweetheart, Juanita Hoff, and attended
Western Washington University, obtaining his undergraduate degree in Education. He went on to
earn his Graduate Degree from Eastern Washington University. A lifelong athlete, during this
time, Bill was very active in many community basketball and softball leagues. Most of Bill's life
was spent in Sunnyside, until 2013, when he and Juanita relocated to Horn Rapids in Richland,
to be closer to family and golf.
Bill lived an extraordinary life. Professionally, some of his proudest moments were the many
rewarding years he spent as the Principal of Sunnyside High School, and especially those spent
as Athletic Director, and his years serving as the WIAA District 5 Executive Director, achieving
his goal of providing opportunities for all kids to participate in extracurricular activities. He also
had the honor of serving as a public member of the Washington State Board of Osteopathic
Medicine, as well as serving as an elected member of the Sunnyside City Council.
As recognition for all of his years of service, Bill received a number of awards, most notably the
Sunnyside High School Wall of Fame, and the WIAA Hall of Fame.
Extraordinary professional achievements aside, Bill's greatest accomplishment was family. He
was married to the love of his life, Juanita, for 59 blessed years. During that time, he basked in
the joy of watching his kids, grandkids and great-grandkids (the "littles") grow and flourish. He
is survived by wife Juanita Gant, Richland; children: Laroy Gant (Jenni), North Bend; Stacey
Stearns (Ed), West Richland; Caryn Slack (Steve), Puyallup; Casey Gant (Becky), Richland; 10
grandchildren, 5 great grandchildren, and sister, Judy Rand.
As a devout member of Christ the King Catholic Church, there will be a Rosary at the Chapel at
Einan's Funeral Home (915 Bypass Highway, Richland), on July 30, at 6:00. A mass of
Christian Burial will be held on July 31, at 1:00, at Christ the King Catholic Church (1111
Stevens Drive, Richland) immediately followed by graveside services at Einan's Memorial
Gardens. A reception will follow at the Chapel at Einan's.
In lieu of flowers, please consider a donation to Chaplaincy Hospice House (the MOST amazing
people in the world), 2108 W. Entiat Ave., Kennewick, WA 99336.
Dear Juanita & family,
We are so sorry for you loss. It was a pleasure to know Bill, We will never forget him as a fine school principal & friend.
Our prayers & thoughts are with you,
Larry & Barb Wisse
Bill was a big part of my life as a neighbor, leader/mentor during the years that I worked at the high school. He was one of the most outstanding individuals I have known. My prayers and hugs go out to the entire family.
Becky Graves Tucker
Juanita, we are so sorry to hear about Bill. He was my favorite teacher just like you were my kids favorite teacher. Mario said he missed seeing him at the golf course. Our prayers are with you.
Praying for you Juanita and your family .
We have so many good memories of our times together. Especially our trips to the beach. Our daughter Marji was his goddaughter and she remembers many fun times with him and Juanita. Bill was an amazing person and thought about others before himself.
I still have fond memories, after over 60 years, of playing basketball with Bill for the Grizzles. Actually we spent most of the time on the bench but we did have good times. I was able to have occasional contact with him over the years through Ray and Ardy. His life makes me proud to have known him.
Juanita and family,
We are thinking of you with prayers and special memories. We are so sorry for your loss, and will always remember Bill with much admiration.
Condolences to the family
Love and Prayers Jay! I'm so very sorry to hear this. May Gods arms surround you and your family. Love and Hugs! ❤💜 Donna Painter
Mr. Gant was as genuine and caring as they come. What a difference maker he was for thousands and thousands of children. He was a pretty doggone good basketball player to boot! His team was hard to beat in Grandview Parks and Recreation's City League for many years. I've always enjoyed our casual chats. May God be with his beloved family and may happy and fond memories & stories continue to honor this fabulous man.
Tis has definitely brought back some memories of long,long ago. I babysit several times for mr.and mrs. Gant when they lived on Thill st. In Sunnyside. Rest in peace Mr. Gant. You and you're lovely wife left a good impression on me , my Condolences to the Gant Family.
It was a great pleasure to know Bill Gant for many years. I sat in his office and read the letters he received after the mop handled rape. He was so unjustly accused of many things that were absolutely untrue. The letters almost brought him to tears. Bill was principal when Jim Falcone called the first time. Jim was with Piper Jaffrey at the time and is responsible for my financial peace of mind to this day. Bill nominated our son, Craig, for the Washington scholars award which he received. All of Craig's tuition was paid at the UW for four years. Both Bill and Bob Thomas were responsible for some of the awards this writer received during the last 10 years. I remember some of the faculty Christmas parties at the Gant's where Juanita was a most gracious host. Bill youngest son Casey gave my son swimming lessons at their pool on Terry Street here in Sunnyside. Bill was in my classroom many times observing as principals were supposed to do. His philosophy was that he would let alone those who could teach. I always appreciated that. Having served under Bill as teacher and senior class advisor was a true highlight of my life. I enjoyed our golf games together and I didn't just let him win. Rest in peace old friend
Bill, everyone from my generation that grew up in Sunnyside has a life that one time or another was touched by Mr. Gant. Not many people leave that kind of legacy, but you have. Thank you for your dedication, your friendship and your sense of humor while taking all the money from me when I bet with you against the Steelers. It is a difficult time for your family however I know they find comfort having shared their lives with you. RIP my friend. Say Hi to my Mom & Dad.
Bill Gant was an incredible High School Principal that made a difference in the lives of thousands and thousands of students. Bill provided opportunities for students to expand their knowledge base and obtain skills that would improve their lives beyond high school. Under Bill Gant, graduation rates increased, students expanded clubs and organizations and participation increased. Athletic teams increased with more students' actively involved as Bill provided support and additional programs to help students maintain their grades in order to participate. Bill Gant made a difference in the lives of so many people, a difference that will live on for decades to come. My heart will be with his family tomorrow
Sorry for your loss!
Our thoughts and love to the Gant family. Great memories of a great man.
Gale and Bobbie
Thinking of all of you during this time. I know you have many wonderful memories which will last forever.
Sorry to hear of Mr. Gant's passing. He was great to work with.
So sorry for your loss. Bill was a amazing man. Will always remember how wonderful he was with my dad.
My Condolences to Family .Prayers in this Hard Time.
To my best friend for 65 years, Bill, you have always been an inspiration for me. Loved our graduations together and playing ball with you for all of about 35 of those of those years. Rest In Peace, Brother
Will miss Bill's sense of humor and good times over the years. He loved his family and especially Juanita. Caroly7n and I were married one day after their marriage and have kept in touch over the years and it won't be the same without him. We are happy we got to see them mid-June and the family will be in our prayers.