FIND AN OBITUARY
Service information is posted on our website only with approval from the family.
If you are seeking information not listed below, please contact us.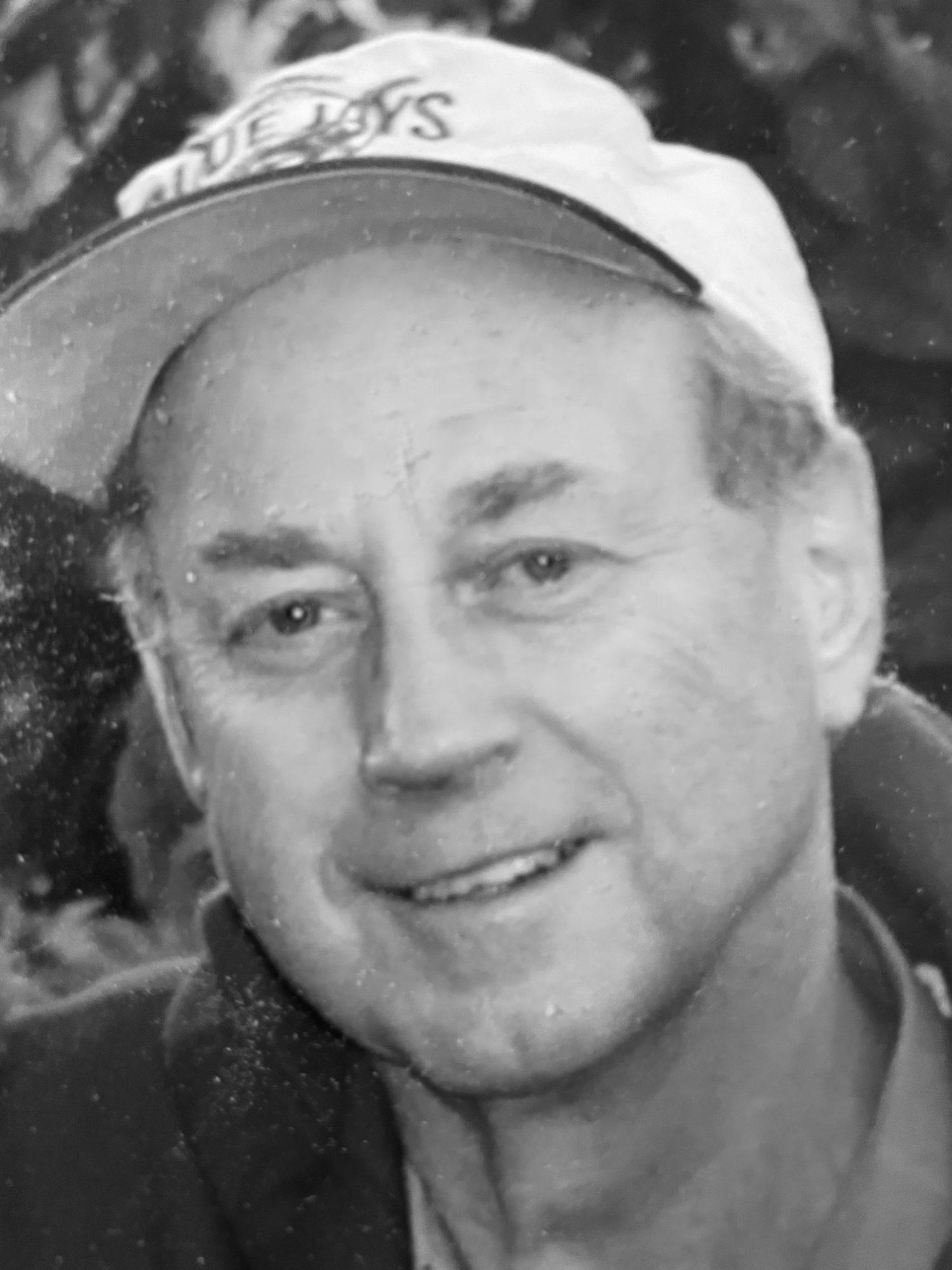 William Gary Jolley
08/09/1930 — 07/05/2021
New to Livestream? Watch the tutorial.
William Gary Jolley
William Gary Jolley passed away in his long-time home in Richland, WA  on July 5, 2021 at the age of 90, with his wife, Lois Jean Jolley, at his side.  Gary's passing is only a temporary separation in their 67 year "honeymoon", as he always referred to their marriage.
Gary was born and raised in Rexburg, Idaho where he spent his boyhood years roaming the sagebrush hills with his dog.  He enjoyed athletics and an inspirational coach urged his participation in track where he excelled.  He eventually walked on the track team at Ricks College and became a 3-year letterman.  Later in life he retained his interest in track and he could always be found in the stands of the Pasco Invite.
It was at Ricks College that a beautiful co-ed came to the gym to request the lending of a football uniform for her initiation and thus began his romance with Jean Jolley.  They married June 9, 1954.  Together they raised 8 children.  Gary was also an active grandfather, always making time for his 24 grandchildren and 18 great-grandchildren.
Gary's career started with General Electric in 1955 and over the years he worked for Douglas Laboratories, Exxon Nuclear, Advanced Nuclear Fuels and Siemens, retiring in 1995.
Service in the Church of Jesus Christ of Latter-day Saints was a hallmark of Gary's life.  He was alway busy helping people in need as he demonstrated his discipleship.  As a young man he served a two-year mission to Eastern Canada.
Gary loved to fish but he was always willing to give up his favorite activities to care for his children and grandchildren.  He was never happier than when he was surrounded by his family.
He is survived by his wife, Lois Jean, daughter-in-law Jeanna Jolley, sons Keith (Michelle), Brent, David (Tamsin) & Kevin (Dore') and daughters Karen Thomas (Jedd), Deanne Winsor (Bill), and Janell Glencross (Mickael).  He was preceded in death by his oldest son, Lindsay and grandson, Matthew.
Services will be held Saturday, July 10th, at 1:00pm at the Church of Jesus Christ of Latter-day Saints, 1720 Thayer Dr., Richland, WA 99354.  The family will receive friends Saturday from 11:30am to 12:45pm prior to services.
I just saw this. Gary was a good man and I very much enjoyed his aquaintence at work. My prayers are with his family. Gary knew a bit about statistics and I am happy he beat the odds with a long life and long retirement. Well done Gary, RIP.
My deepest sympathy is will the Jolley family at this time with prayers that Heavenly Father will shower them with blessings of comfort and peace.
Our family loved living across the street from the Jolley family, we couldn't have asked for better neighbors. It was always delightful to visit with them, and share the life and actions of our families with each other. We became fast friends, as did some of our children, which we are most grateful for. When we moved away in 2004 the hardest part was leaving this neighborhood that we had lived in for about 40 years, Jolley's being there with us. We send our love and Sympathy to the family, with tears in our eyes for the loss they fill at this time. We know such a wonderful man has joined his Father in Heaven and will continue to serve where ever he is needed. May God Bless this great family with Peace and Comfort and knowledge you will be together again someday. We send our love to each of you.
An honor to know him. He will be missed.
What an amazing gentle man. He lived by what he loved a great love for the lord and people RIP Bishop Jolley