FIND AN OBITUARY
Service information is posted on our website only with approval from the family.
If you are seeking information not listed below, please contact us.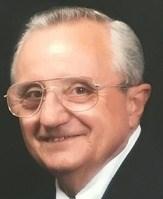 Jay Rhodes
12/01/1929 — 08/23/2021
From Richland, WA | Born in Jacksonville, FL
Watch Graveside Service
New to Livestream? Watch the tutorial.
Military Honors Graveside Service
Starts:
Sat, May 7, 2022, 2:00 pm
Location:
Sunset Gardens
915 Bypass Highway, Richland, WA 99352

Jay Rhodes
Jay Rhodes passed away on August 23 at Kadlec Hospital during a cardiac procedure. He was preceded in death by his three brothers and beloved younger sister. He is survived by his wife of 68 years, Bettie, his two daughters Jayne (John) and Beverly, and four grandchildren Amy (Mike), AJ, Maxx, and Jaycob, who were his heart. Born a twin on December 1, 1929 in Jacksonville Florida, Jay was proud of his Floridian and South Carolinian roots, specifically the fact that an ancestor of his maternal grandmother fought alongside the legendary "Swamp Fox", Francis Marion, during the Revolutionary War. Jay joined the Navy in 1948, serving as a Medical Corpsman in Bremerton Naval Hospital and on the U.S.S Eldorado during the Korean War. Upon leaving the Navy, he started working construction in Portland with his good friend, Earl Grant, eventually moving to the Tri-Cities to continue various construction jobs. Jay was a proud member of the Ironworkers Union Local 14 for over 65 years, becoming a nationally recognized Labor leader as President and Vice President of HAMTC, the largest Metal Trades affiliate in the country. He also served the community as a member of the Kadlec Medical Center Foundation for 10 years. Using his integrity, power and influence with Congress, DOE and the Union General Labor President for benefit of Labor, Hanford and the community, Jay was instrumental in the formation and funding of the Volpentest HAMMER Federal Training Center. It was Jay's strong words and commitment to worker safety that united the many General Presidents to work with TRIDEC, Congress and DOE to get HAMMER built and funded. In retirement Jay continued his service to Labor and HAMMER by mentoring young labor leaders, participating in Steering Committee activities and informing elected officials of the many attributes of the Tri-Cities and Hanford. In his personal life, he enjoyed hunting and fishing and part-time farming. A Canadian moose hunting trip he once took while recovering from a broken neck is one of the many great stories his friends and family will remember him by. Services will be held at a later date, to be arranged by Einan's.
Jay Rhodes was a friend of mine. A friendship forged initially by a professional association that became personal as we worked together.
Many hours spent working and strategizing together in the HAMTC office in the Richland Labor Temple, advancing the cause of organized labor and the broader community formed a bond that outlived our professional relationship and expanded to include our wives, children, grandchildren and extended families, and endured for decades, until Jay's passing.
Annual trips to Branson, MO began when we discovered that both of us had relatives near there, and the opportunity to make acquaintance with the likes of Jim Owen, Dusty Rogers, Andy Williams, my cousin Cowboy Tucker and many more lesser known entertainers. Jay helped me work my cousin's vehicles, which seemed to break down every time we were in Branson. Dining at famous restaurants, staying in Jay's and Bettie's time share, and just enjoying each others' company. My wife and I got to meet Jay's brother Dick and his daughter during our various visits.
One of my informal jobs during Jay's term as HAMTC President, besides being the Council scribe, was to help him with pronunciation of names. He did well with names if they were one or two syllables in length. As names expanded into three or more syllables, his southern-trained tongue became less accurate. For instance, the name Pinkerton became "Pinkerman" to him. I was eventually able to help him get that name pronounced correctly, but despite Jay having claimed Italian ancestry, he never could wrap his tongue around "Migliaccio", the name of an Iron Workers international representative.
I noted in Jay's obituary, the mention of Jay's strong advocacy for the HAMMER Training center. It's establishment and its support by many of the International Unions was, indeed, one of Jay's proudest and most successful efforts, and one of those subjects over which he and I strategized, meeting with employer representatives and Department of Energy officials on many occasions, to promote the idea of a safety training center that would utilize peer trainers, selected out of the rank and file union members at Hanford, an idea that fostered Jay's trip to the various Internationals, accompanied by Karen McGinnis, the potential HAMMER director. The result of which is the full support of the various unions, each of which have described HAMMER as "The most important labor management cooperative in the Country and perhaps the world."
However, one very important advocacy initiated by Jay Rhodes was not mentioned in his obit—the advent of an aphaeresis center in the TriCities. Aphaeresis is the separation and collection of blood components from voluntary donors, much the same as the usual blood draws by the Red Cross. The difference lies in the use of a specially designed machine that can be set to harvest platelets for a donor's blood, then return the rest of the blood components back to the donor. Individuals with a platelet deficiency can receive direct infusion of platelets, or platelets can be collected and infused at a later time.
The idea came to Jay when he was told that a friend of his had become a sufferer of Multiple Myeloma, a blood disease that is described as potentially the result of chronic exposure to low level radiation. Indeed, this individual had worked many years in the nuclear fuels fabrication facility at Hanford. Treatment of this disease requires frequent infusion of the aforementioned blood platelets, which provide blood's clotting characteristic. Platelet infusion at that time, required frequent trips to Yakima, where the Red Cross had established an aphaeresis center.
Jay asked me to bring the matter to the attention of the local United Way organization, on whose board I sat as an organized labor representative, along with a number of Hanford and DOE managers, and other community representatives. His idea was to bring the capability to the TriCities, making for more convenient treatment of local residents.
The community, through United Way, was inspired to come together as one, persuade local hospitals to cooperate and to successfully pressure a reluctant Red Cross organization into establishing aphaeresis as an adjunct to its other blood services in the TriCities, so it was no longer necessary to make the trip to Yakima for platelet infusion. It wasn't easy. It took many meetings and a few heated conversations, but it resulted in another successful initiative, born in the mind of Jay Rhodes!
Did I mention that Jay Rhodes was a friend of mine?