FIND AN OBITUARY
Service information is posted on our website only with approval from the family.
If you are seeking information not listed below, please contact us.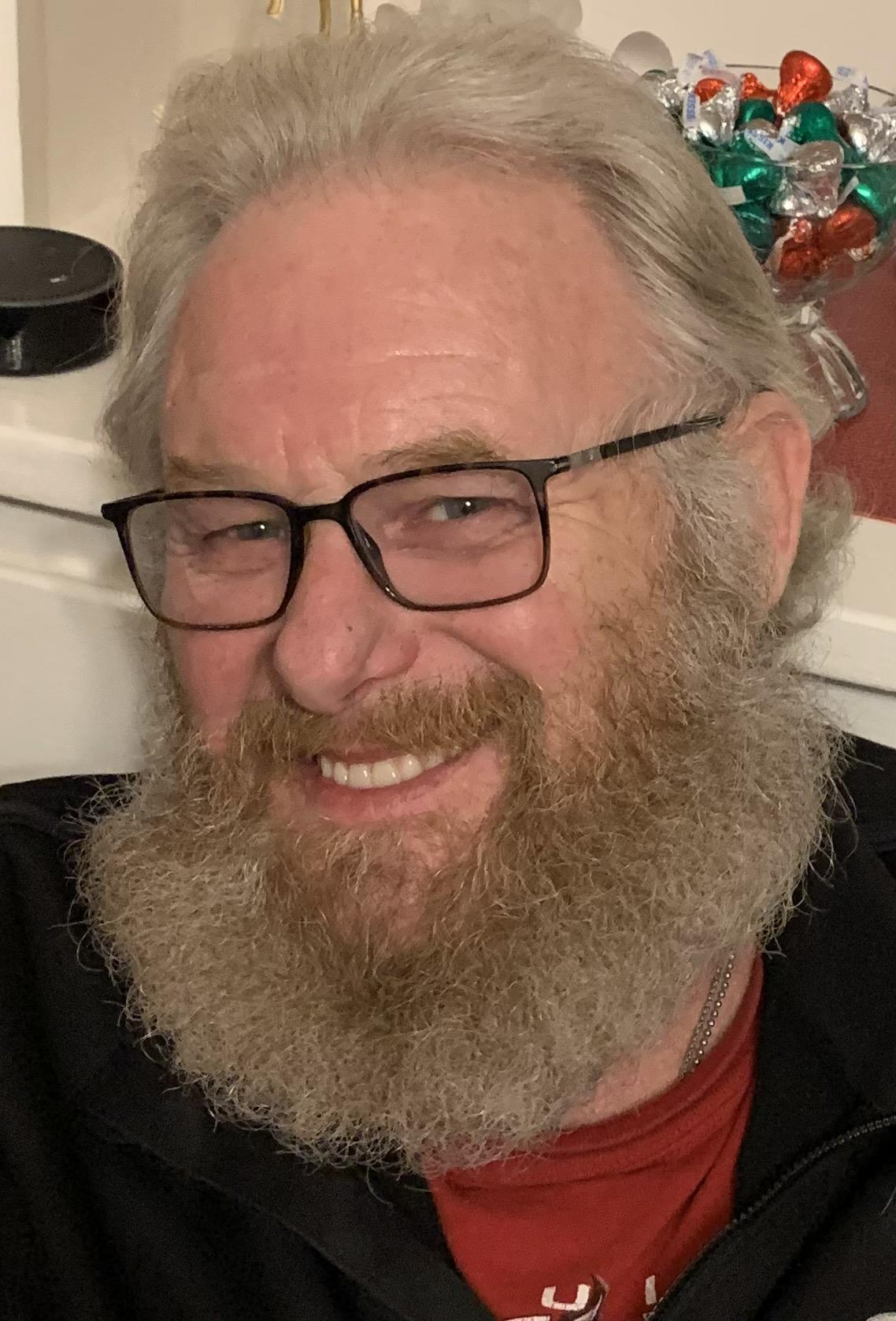 Robert Allen Harvill
07/17/1961 — 08/15/2021
Watch Service
Robert Allen Harvill
It is with great sadness and heavy hearts we announce the death of Robert Allen Harvill. Despite long-standing chronic health problems, his death was unexpected. He passed peacefully on August 15, 2021 at Eastern Idaho Regional Medical Center in Idaho Falls, ID. His wife and daughter were by his side.
Robert was born in Prosser, WA on July 17, 1961 to the late Fred and Mary Harvill. He spent the majority of his life in eastern Washington. He was adventurous and traveled to many places but always went back to his roots. In 2019, he agreed to one last adventure and moved to Idaho with his loving wife and youngest son.
He grew up helping on the family farm, joined the military and eventually worked for the Laborers Local 348 from which he retired due to disability from his heart condition.
His greatest passion, pride and success in life were his children. His love for them is unconditional, immeasurable and eternal. He was a dedicated and loving husband to his best friend, Toni, of whom he married on July 8, 2018.
He loved riding his motorcycle on unknown-to-him roads without time or destination in mind and being a stay-at-home Dad to his youngest son.
He was a proud Marine and patriot, mentor to many in AA and those with heart conditions and founder of the local BACA chapter.
Robert was a loyal friend and a genuine, self-less, compassionate man that would give you the brutal honest truth along with the shirt off his back. His stories were captivating and he could always make you laugh.
He is survived by his wife Toni Harvill, children Saxxon Harvill, Allen Harvill, Aimee Aguirre Castillo (Harvill) and Reed Harvill as well as two brothers, Dewayne and Roy Harvill. Also to mention several nieces and nephews.
Death preceded by his father Fred Harvill, mother Mary Anna Harvill (Firebaugh) and sister Glynda Beaudry.
A Celebration of Life and Reception will be at Einan's at Sunset Funeral Home in Richland WA on August 27, 2021 from 12:00-4:00 PM.
I will always remember Robert fondly. I'm not sure I ever saw him without a smile on his face. He was a great example of what it is to be of service. He was love with skin. I'm so sorry for your loss, Toni and children. I hope you are comforted knowing he helped so many people by sharing selflessly and that legacy will live on.
It will always be a privilege to have known Robert, to count him as a friend, and to be inspired by the strength and honesty of his story! The last several years, there was a palpable peace and joy and I know that had a lot to do with his love for Toni, but I also think he had found inner peace as well. No one knows how to make others feel at ease like Robert, and he could be laughing and carrying on one moment, theb earnestly share about the changed life he had been given in the next moment. His smile and laugh will be a lasting memory for me and many others. Thanking God for Robert and the gift of his impact on my life!
I can't breathe… you made suck an impact on my life. You all 3 have. I will never forget you… Rest in peace.
I will miss you my friend. Now you are free from all you pain and limitations. But you can love and protect those close to you from where you are now.
In the short time I got to know Robert for some reason he made a huge imact. Getting to know him and what I saw in Robert was nothing short of love and admiration for all of his children and his wife Toni. The impromptu visits with Reed were always beautiful. He gleemed watching his son and the gratitude he had for eveyone in his life was immeasurable. I will always remember the visits and the glory you revelled in. You are one wonderful man who put others before yourself. Rest in peace my friend.
Only knew Robert a short while but in that time grew a great respect & admiration for the man, husband, father and veteran. His accomplishments in the relatively short period of being the real ROBERT, are nothing short of astonishing. His positive influence and desire to pass love along are traits all real men should posses, but few do. I believe God put Robert in our life for a purpose. Whether He did or not, I feel so blessed that he was.
I met Robert in the fellowship. Years ago he had a rough and maybe even a slightly frightening countenance. As our books states, we are people who would not normally mix. Despite our very different appearances and lives, in Roberts's words, I heard exactly what I needed. Not once, but every time he spoke in the fellowship. I believe he served as an angel to me on many occasions, he spoke what I needed to hear. I am thankful to God he placed Robert in my path. I still hear his words when I need to hear them. Thank you Robert, for simply being Robert.
So sorry for your loss and may you be blessed in your time of mourning! Robert spent a lot of time and effort trying to get kelly sober! He also devoted much word of wisdom to Kimmy and me! I know he's probably giving lots of words of wisdom to Kelly in heaven! Toni I know he his with you now and his children ! Thanks for giving him such a wonderful last years of his life! He felt really blessed!
My deepest condolences to Roberts loved ones! I met Robert through AA around 1993 and always had much respect for him. Last time I saw him, he was cooing at his baby. Robert will be remembered as an amazing man!
My deepest condolences and
May God's healing grace be with you all, always.
A Devine plan to say the least how our paths crossed we are blessed to share such common grounds. You will be missed Robert.
Love you brother. You are going to be missed. Grateful for all the memories we shared from service work with treatment centers to singing karaoke at the long branch to working on my blue station wagon. All great times!! See you again someday at that big meeting in the sky.
I bet Robert's up in Heaven right now making all the angels laugh with one of his crazy stories. You'll sure be missed my friend.
Sure gonna miss talking to you buddy, you've been a great friend!!
Toni i an there if you need me to be there for you you cousins Emily Sue Malcom
It is with a sad heart and tear stuck eyes that I leave this message. I did not know Robert very well only in a professional standing. Even that short encounter with Rob, Toni and Reed I knew that this family had the biggest heart and purest souls I had come across in a long time. Their meeting I don't believe was by chance, but a reminder of unconditional love and the true meaning of what human connections should be. All too often do we forget! I have been blessed to have met Rob and to help Toni and reed and it is a memory I will always treasure. May all be filled not with sadness of the good times and they happy memories that Rob leaves behind! You will be deeply missed even by a mere acquaintance.
You have and always will be a great inspiration to me. You always made me feel like I belong. I will miss you calling me midgit and singing the lollipop pop song to me!!! May you rest in peace my friend…
Love you brother. Your memories will live on. Ride in paradise.
Toni,
I'm can't express in words how sorry I am. I hope you can feel the many prayers and love that is coming your way.
Jackie Fuller
My heart goes out to you Toni and your family. There just aren't words adequate for such loss in this world. May you and the whole family find love and comfort and peace in each other's support.