FIND AN OBITUARY
Service information is posted on our website only with approval from the family.
If you are seeking information not listed below, please contact us.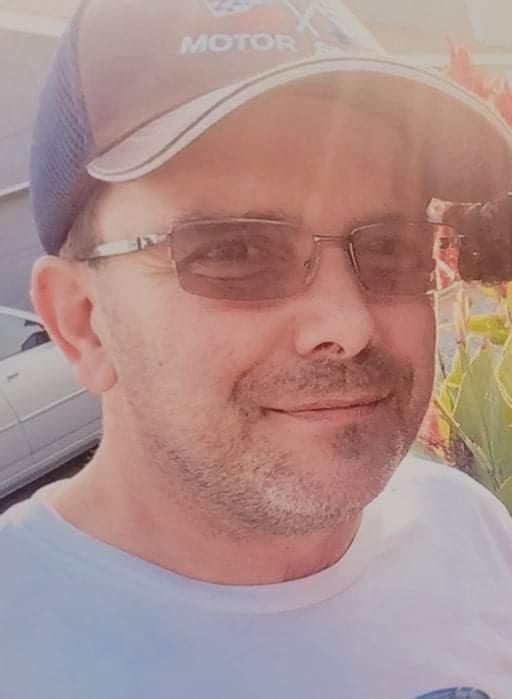 Travis Gill
11/29/1971 — 08/14/2021
From Pasco, WA | Born in Pontiac, MI
New to Livestream? Watch the tutorial.
Inurnment
Starts:
Wed, September 22, 2021, 2:00 pm
Ends:
Wed, September 22, 2021, 3:00 pm
Travis Gill
Travis G. Gill, 49 of Pasco passed away peacefully, surrounded by family Saturday August 14, 2021 at Sacred Heart Hospital in Spokane, WA. Travis enjoyed hunting, fishing, metal detecting and spending time with his family. Travis was a long-time employee of the Kennewick School District. He will be missed but never forgotten.
Travis is survived by his parents, Clettis and Margaret Gill of Pasco, his daughters Kylee Gill (TJ) of Cloquet, MN, and Elizabeth Gill (Kevon), Cloquet, MN; his brother Tyrone (Vanessa) Houstonia, MO; sister Tammie (Brian) Waynesville, MO: grandsons Robert, Liam and Lincoln as well as many additional family members and friends. He will also be missed by his Kennewick School District family and friends.
Travis was preceded in death by his children Robert and Jessica.
A graveside memorial will be held on September 22, 2021 at 2 p.m. at the Resthaven Cemetery, Richland, WA. In lieu of flowers, memorial contributions can be made to the American Stroke Association @ www.stroke.org in memory of Travis Gill.
Little brother just wanted to stop by and give your page a little love. You are truly loved and missed by so many. So much has happened in the short 6 months and I know you are taking extra care of us. Miss you more than life and love you even more.
You must participate in a contest for top-of-the-line blogs on the web. I will recommend this site!
https://remingtonabbzz.life3dblog.com/7960043/the-fact-about-metal-roof-supplier-that-no-one-is-suggesting
Travis will be missed. He was an amazing person, enjoyed life and was a great example of love and kindness. I'll always treasure our memories from when we lived near French Town. Love you.
A young man who was my age at the time of his passing,, Travis was inspired and motivated by his love of the outdoors, friends like myself whom he shared his passions with. My best good friend, hunting & fishing buddy, and a brilliant "MacGyver" mechanics mentor. …may my good and just God have mercy on his soul…
You are so loved
So sorry to hear this, last time I seen you was in Arkansas and you were so young.
We love you and will miss your sweet loving person. I am glad we had these past three years with you Travis.
Until we hug you again.
To a friend and co-worker i worked with as a custodian . Travis had a good heart and i got to work and know him and his dad at K.S.D. I'm sad to hear about his passing. To his family please don't be sad. You will see him again an wont that be amazing. God Willing. My condolences to his family.
and God Bless you all.
Trav was more than a nephew to us. We watched him grow up into adulthood. What a kind and gentle soul he was. So much love and sorrow in our hearts for our family. We will miss him!
We hold on to memories which keep our loved one alive. I smile when I think of Travis. I have a treasure in my heart, our times together. Love to all!!!!
You will forever be in my heart dad!! We love you.
So very sorry for your loss.
Travis, you will always be missed by me and the fun times we had up elk hunting. you always were smiling and the stories you told were epic, I hope you rest in peace and I know that I will see you again. for the family I will pray for all of you and please know how many people Travis was loved by!
Boyd
Travis was a great friend. He will be missed. My prayers are with his family and friends.
Prayers for Everyone!! Travis was a great Friend, Cousin, & Classmate, I am so saddened to hear of his loss.
I'll never forget my "dentist" cousin who would pull my teeth as a child!! I miss and love you! Wish I could make it to the service. All my love and condolences to our family and friends.
I'm so sorry. I wish I could be there to comfort you.
My deepest condolences and love to the family. No words can express my heartfelt sympathy.
My heart breaks for your loss. You will all continue to be in my thoughts and prayers.
Love
Donna King
Prayers going out to his family. I so sorry for your loss.
My heartfelt condolences to his family and friends.
Sending prayers
God give you comfort & peace
Love to all
Missing you son! I loved being your mom 💔
Prayers continue. Travis will be missed by many. Love to all
So many memories
Sending our love to everyone that had the blessing of knowing you.
I love and miss you so much little brother.