FIND AN OBITUARY
Service information is posted on our website only with approval from the family.
If you are seeking information not listed below, please contact us.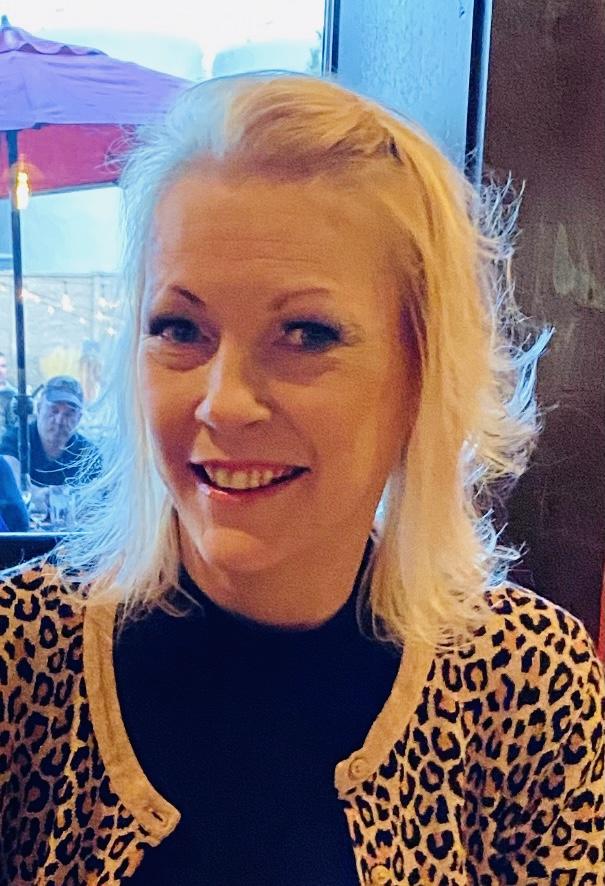 Ashley Michele Bernhard
09/16/1981 — 10/08/2021
From Richland, WA
New to Livestream? Watch the tutorial.
Ashley Michele Bernhard
Ashley Michele Bernhard was born to Steve Swenning and Robin Swenning Wilkerson on September 16th, 1981 in Richland, Washington. She was so big at birth (11 pounds 5 ounces!) that anyone who met newborn Ashley assumed she was at least 3 months old. She left us on October 8th, 2021 at just 40 years old. She battled Type 1 diabetes and various other health conditions her entire adult life.
Ashley spent her childhood and teen years living in Texas, Kentucky, Tennessee, Nevada, and Washington. She settled in Washington for good at age 19 and spent the rest of her life in the Tri-Cities, Washington area. She married in Las Vegas in 2003, and gave birth to their 11 pound 4 ounce baby girl (like mother, like daughter!) that same year. The light of Ashley's life was her daughter, Jaimes Elicia Bernhard, and she was so proud to drop off 18 year old Jaimes at Western Washington University just last month.
Ashley worked at HAPO Credit Union as the collections manager for many years before deciding to stay home with Jaimes in her formative years. In 2020, Ashley began her new career as an escrow technician with First American Title, and she thoroughly enjoyed it. Her boss recounted that his favorite memory of Ashley was when she walked in the building one morning with a swagger, smiled, and called out, "What's up, bitches?!" Ashley had a sometimes shocking sense of humor, which had you laughing despite yourself. Ashley loved to laugh (at you, with you, didn't matter to her which one). She was a brat, but she was our brat.
Ashley is survived by her cherished daughter Jaimes Bernhard, her parents Robin Wilkerson, Steve Swenning and Deb Clarke, grandmother Gloria Odell, sister and brother-in-law Shelby and Alva Cooper and their children Gavin and Maddox, brother and sister-in-law Garrett and Sarah Wilkerson and their children Wyatt and Weston, brother Blane Wilkerson, stepsisters Monica Romero, Jenna Fortenberry, Elissa Stafford, and Bo Bowen, numerous aunts, uncles, and cousins, and very dear friends who will miss her, especially Megan and Cole Dulski. Ashley was preceded in death by stepfather Jim Wilkerson, grandfather Russ Odell, aunt Alicia Ripey and grandparents Gerald and JoAnn Henricksen.
A Celebration of Life will be held at 1pm on December 18th, 2021 at the home of Marc and Melissa Moore: 15902 East Ruppert Road in Benton City, Washington. In lieu of flowers, the family suggests donations to the American Diabetes Association in Ashley's name.
Ashley, you were truly one of a kind.
I never had a dull moment working with you and you always had my back with a pain in the butt customer. Everyday you would say the most wittiest jokes that had me laughing for hours.
You are truly missed.
You were a bright and shining star Ashley. You'll be missed girl!
Hey Ashley, "Bob" here, you know that time I cut my hair off and your dad renamed me Bob from Bonnie😆
So many memories with you from childhood. We did it all from sledding down the street to Christmas caroling, slumber parties, trips to Seattle and trick or treating…we knew we were past our prime when we were offered a cup of coffee instead of candy, hahaha!!! I think we were 13 or so. It was magical and I think of you and your family often. Shane the dog that slept in the bed with us, making very gourmet cookies and zabaglione, your dad and his bikes and the way he would sign off notes with a passive aggressive "your not so loving father" when you had missed a chore or something😂 I think of your mother and how you told me she ALWAYS had red nails, I never met her but I loved that about her. I remember the day I met you in 4th grade, I remember your accent. I remember being your friend and I'll forever remember you.
Loving you always, Rest In Peace Ashley.
Bob
Rest in Peace Ashley
Ashley, we were friends for 20 years and I can't thank you enough for always being a great friend to me. You cared about those you loved so deeply and you made sure we knew. I will miss our Casa Chapala lunches and I will always remember the 80s party night.
I will miss you so much.
My sweet sweet Ashley!!! My heart is broken without you. I have attempted to call you so many times in the last week only to be reminded of that horrible day. Life won't be the same without your non filtered mouth around. I love you forever my friend. Rest in paradise beautiful.
Oh Robin. I am so saddened to hear this. I have no words that can even begin to help console. I will be praying for you and your family . Much love….Toni Carpenter.
Damn you Ashley, you always had to do your own thing.
Some of my best high-school memories include Ashley. I will never forget her.
Rest comfortably my friend, you will need it for when my time comes.
Breaks my heart . I thought the world of Ashley. So many wonderful childhood memories in the summers of Kentucky. Love you . Rest In Peace. Until we meet again. Prayers for her family and daughter.
Oh Ashley, I will forever cherish our child hood and teenage memories. I laughed a little reading this just hearing you say "what's up bitches" brings big tears. I know my mom and Jim greeted you with big hugs but you will never be forgotten here in Ky. Love you always! Sending prayers to comfort your mom and family!
Rest In Peace Ashley. BonniePetrequin