FIND AN OBITUARY
Service information is posted on our website only with approval from the family.
If you are seeking information not listed below, please contact us.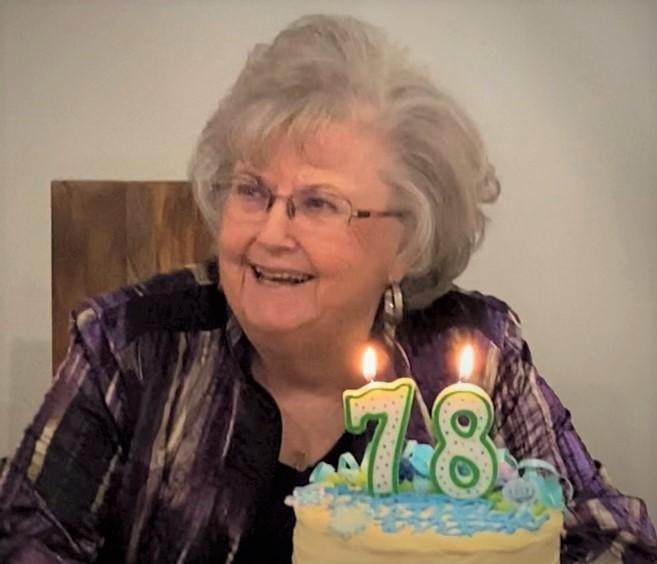 Donna Joy Curtis (Willis)
02/21/1943 — 11/28/2021
New to Livestream? Watch the tutorial.
COL
Starts:
Fri, December 10, 2021, 12:00 pm
Ends:
Fri, December 10, 2021, 4:00 pm
Location:
Einan's At Sunset Funeral Home
915 Bypass Highway Bldg. H Richland, WA 99352
Donna Joy Curtis (Willis)
Donna Joy Curtis (Willis) was called to heaven on Sunday, November 28, 2021, with her daughters by her side. 
Donna was born on February 21, 1943, in Oakland, CA.  She raised three children, Darla Ford, Marla (Randy) Garcia, and Anthony (Miranda) Willis. She has eight grandchildren, Jessica, Ashleigh, Tyler, Nicole, Natasha, Easton, Blaine, and Brylee. She has two great grandchildren, Benjamin, and Gehrig. Donna has four surviving siblings, William (Carolyn) Willis, Wanda (James) Burrell, Martin (Isabel) Willis, and Stephan Willis. She is preceded in death by her parents, William and Martha Willis and brother, Gary Willis.
She was born in California and lived a majority of her life in Tri-Cities, WA.  She did return to California multiple times and cherished her memories there. Donna loved God, her grandchildren, children, family, friends, cars, long painted nails, diet coke, and flowers, in that particular order. 😊
She had a soft place in her heart for children. She was a foster parent, and a mother figure to many. If there was one thing in life she enjoyed most it was being a mother and grandmother. She will always be remembered for her sense of humor and love for God.
Donna had a taste for adventure, travel, road trips, and was very independent. 
We love her dearly and we will miss her each and every day! We are thankful for the multitude of fond memories. We were blessed to have her in our lives and are comforted to know she rests in the loving arms of our Lord, Jesus Christ. 
A celebration of life/funeral service will be held on, December 10, 2021, at Einan's at Sunset Event Center starting at 12:00 pm. Flowers may be sent to 915 By-Pass Hwy, Richland WA 99352.
Thank-you for being my mom!
I miss you so very much, every moment of every day!
I was looking forward to more time with you…
I will keep your memory alive and watch the Hallmark Channel in your honor😄
A piece of me went with you the day you left. I can only hope and pray you are talking, laughing and feeling so very loved with your friends, family and of course your Dad.
Please feel free to send a sign our way anytime!
I love you mom❤️unconditionally and forever!
So many memories of Donna taking me to San Francisco when I was a teenager when she lived in the Bay Area & letting me drive that souped up 64 Mustang….RIP cousin
We had some really fun adventures Donna! You, me and Tony! Awesome memories – We miss you!
Marla and Darla I am so sorry you mom was a wonderful women. I miss her She was like a 2nd mom. Loved the trip we took. Love you girls if you need anything let me know. she loved you girls
tony grandkids great grandad's
We had some funny good times ,Donna ! You will be missed !
I miss you mom, every minute of every day. ❤️
Darla, I am so sorry to hear that your Mother had passed. God bless you and your family. Memories are very precious and I am sure you will keep them close to your heart.
I will always remember all the fun times. Going sledding with her and Uncle Marty. Her and Jim showing up at Christmas with a car full of toys for Sheri and I. When I found out about the twins I was prepared to be very jealous. Then she showed up with them it was love at first sight. Marla mine and Darla Sheri's. She help me when I needed it most. I will never forget the fun this family had together.
Marla and Darla,
I am so sorry for your loss, and know that there is little to be said. However the memories you have of your mother last forever, hold them close and cherish them. Know that the thoughts and prayers from Me and my family are with you.
Your sudo little Brother, Jason
I have so many fond memories of Donna, my cheer mom. Her home was always welcoming, her kitchen always busy and her laughter always contagious. What I love most is that she has been a forever friend…across the years and miles, time and distance do not exist. Just step through the door and you're home and you are loved. Be at peace my friend.
Oh how she loved family reunions and family groups and a love for life. So fun to be around. I just love her so much. She well alwasy have a special place in my heart for her. Having her and aunt dottie and aunt peg and my mom and dad together in heaven is sure to have a joyful fun reunion for sure. We love and miss you Donna Joy !💞
Love you Aunty DONNA, I will miss YOUR CALLS ON THE FIRST SNOW OF THE YR!! THANK U FOR THE LOVE AND MEMORIES!! Take CARE OF ARMANDO AND CRISTIAN UNTILL I GET THERE PLEASE!! Rest EASY AUNT DONNA