FIND AN OBITUARY
Service information is posted on our website only with approval from the family.
If you are seeking information not listed below, please contact us.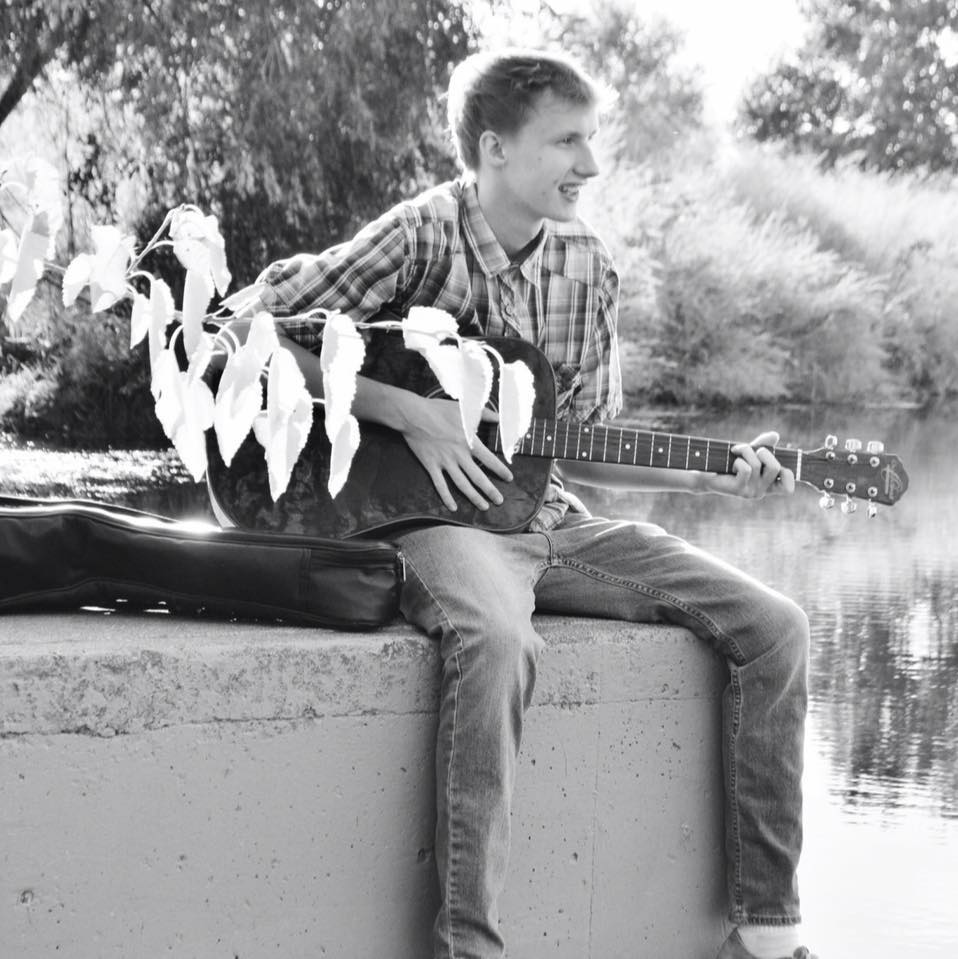 Ashton Vaughn
07/25/2000 — 12/07/2021
From Kennewick , WA | Born in Templeton, CA
Ashton Vaughn
On December 7, 2021, Ashton Gage Vaughn of Kennewick, WA passed away unexpectedly at the age of 21 years old.
Those who knew Ashton, even just a little, lost a shining light in their lives.
Ashton will be missed everyday by his parents Jeff and Emily Vaughn; brothers, William and Quinton; mother, Amy Lewis; grandmothers, Leisa Vaughn and Adele Lewis and numerous aunts, uncles, cousins, and many great friends. He was preceded in death by his grandfather, Joe Lewis.
Ashton was born on July 25, 2000 in Templeton, CA but called Tri-Cities, WA home. He attended Sunset Elementary school, Highland Middle school and Kamiakin High school. For the past year, Ashton worked at Jimmy Johns on Clearwater. He loved the job and many of his co-workers.
Growing up Ashton showed a passion for sports and music. He loved playing basketball, baseball, and football.  His favorite football team was the Minnesota Vikings and for basketball, well, it was the Toronto Raptors hands down. He loved his family and always enjoyed fight nights watching UFC.
His love for music shined bright as he grew older, whether it be singing in the choir at school or jamming to his favorite bands, he was always listening to something. His family and friends would also say that he LOVED playing video games. In fact, often, family would find him in his room gaming all hours of the night! He enjoyed reading and he really loved Anime. His favorite movie was Avatar. His sense of humor and sort of "smart-assey" jokes will be missed by all that knew him. Ashton's love for his family, friends, food, and music is what made him smile. So, the next time you are up late playing video games, jamming to your favorite song or joking around with your family and friends look up, smile, and know that Ashton is watching over you.
Ashton, your life was a blessing, your memory a treasure. You are loved beyond words and missed beyond measure. We love you, always and forever.
I'm missing you so much right now my love, it still feels unreal that you're not here anymore. I wish I could see your beautiful face again with a smile so contagious, to hear your sweet voice that I could listen to all day, to feel your soft touch to feel that warmth once more. I can only have you in my dreams, in my memories, in pictures and videos now which is better than nothing. But I could give anything just to have you here with me again, even if it was just for one day I'd make that day a happy one for you. I just miss you with every piece of me and will continue to until my last day. I love you with my whole heart, you have my heart and you always will until I can see you again. It has been so hard continuing my journey without you physically here with me, but I really am trying to hang in there for you sweetheart. This past month going on 2 months has not been easy at all, I don't think it's going to get any easier anytime soon and that's okay I'm okay with holding onto that pain. You're always on my mind, not a second goes by when you're not in my thoughts. You're always in my heart, that love for you will never go away, even if we're in two different places right now. You're soul will always be connected with mine, and I'll continue to find you in each life we live, because it's always been you. Please take care of yourself wherever you're at now, I just want you to be happy always. I know I'll see you again I can feel it, but for now we'll both have to wait. Goodnight my beautiful angel, I love you with everything in me. Rest easy tonight my love, you deserve it. I'll be seeing you. 🖤
I can't find the words to say. I just know you will be missed dearly.
Ashton my sweetheart, it's been exactly a month today since you passed away. It feels like time is just passing by, but I'm living life in slow motion. It has not been an easy month whatsoever, it has been full of heartbreak, but there's no rush in the grieving process. There have been a lot of sleepless nights, a loss of appetite, lots of crying, and finding any motivation for anything like getting out of bed in the morning for example. There's not all bad to what happened, I feel your presence strongly every single day. I feel us communicating through our souls all the time, we're always expressing our love to each other through our hearts. I feel you with me the most when I speak to you every night, and every morning when I wake up. I also know when you're here with me when it's colder than usual in my room, when I constantly feel cold to the touch, when I feel you touch my arm or my back, and when I see you in my dreams. Even if you're physically gone in this life, you'll never really feel gone to me, your soul is always around I feel you everywhere I go. Thank you for watching over me love, for comforting me through my continuation in life, especially on the harder days when I think I can't go on you'll tell me that it'll be okay. I wish that you could live life with me, experience the world with me, but I'll do that for you as you watch from afar. There isn't a second that goes by when I don't think of you, I couldn't ever forget you, how amazing you were as a person. I could never forget the impact you put on my life, you showed me true happiness and love. I could never forget the memories we've created together, I always look back at our pictures/videos or tell a story about you, all I can do is laugh or smile. I could never forget your beautiful smiling face that was so contagious, your bright blue eyes that were so gentle, your golden blonde hair that felt so soft. I could never forget the love I felt for you in those 2 years and 3 months we created together, that I still feel to this day. You will never leave my mind or my heart, I will make sure your memory stays alive, that's what you deserve. I plan to make a scrapbook with developed pictures of the two of us also individual ones of you, so I have something to look back on and always remember you by. I'm also going to get one of the poems you wrote in your handwriting tattooed on me in honor of you my darling angel. Please wait for me my love, I will see you when my time comes, that will be something I look forward to being with you again. I love you with every fiber of my being, and I miss you so much more than you will ever know. I'll be seeing you.🖤
Happy New Year my sweet angel, I'm thinking about you extra tonight. I can't believe I'm going into the new year without you in it, but I know that you'll be watching over me as I move forward into it. I'm going to continue to carry you with me as I continue my journey in this life, I will never stop holding onto that love I have for you in my heart. I remember whenever I'd always leave your house after spending days with you at a time, you would stand in the door way and I'd be in my car. We'd wave at eachother from a distance with the biggest smiles on our faces, you'd blow me a kiss and I'd catch it everytime. But everytime I blew a kiss right back at you, you'd catch it and eat my kiss. It makes me laugh so hard thinking about that right now, I'll always think of the little things that make me the happiest. I blew you a kiss when the clock struck 12, you better have caught it and ate it for me. I really wish that you could be here with me now, it just isn't the same without you here by my side. But I look forward to falling asleep tonight, at least I still have you in my dreams, I dream about you every single night. With that being said, I think I'll be getting some sleep soon. Goodnight my beautiful angel, I love you and I miss you with every piece of my heart. I can't wait to see you again, to be together again. 🖤
Merry Christmas to the love of my life, I'm thinking about you extra today. It's been so hard celebrating Christmas without you this year, but I made sure to still try to celebrate it in a positive light even if I didn't want to. It's funny I was talking to my mom a few days before Christmas about wanting to go to a lantern festival in post falls, Idaho in honor of you, well she got me tickets for that festival as a last minute Christmas present because she knew it was important to me she also wanted to do something special for you. My family and I will be going to that lantern festival on may 7th, exactly 5 months after your passing and it's in honor of you my sweet angel. I really hope your Christmas was filled with a lot of love, beauty, peace, and joy wherever you are now, I hope Christmas as each year passes is like that for you. I love you with my whole heart, I miss you like crazy. Theres not a day that goes by when I don't think of you, whenever I need to talk to you I just look up and you're there. Have a good night my darling angel, I'll see you soon. 🖤
Merry Christmas Eve my beautiful angel, I'm really missing you extra tonight. I'm currently outside looking at the beautiful night sky as I'm writing this to you now. The holidays really will not feel the same without you as the years go by. I'll miss spending Christmas Eve with you, William, your parents, and the Bailey's. I'll also miss spending Christmas morning with you and your family watching all of you open gifts, also exchanging gifts with eachother. I definitely do miss spoiling you like I would each Christmas we spent together, I always loved seeing your beautiful smiling face as you opened your gifts that I would get you. I hope your Christmas wherever you are now is so beautiful, you deserve to be so happy. I love you with my whole heart sweetheart, I will see you again soon. 🖤
Ashton my love, I will always cherish the 2 years and 3 months we spent together. You were my first relationship, my first love, my first everything. I will forever miss your sweet face, your beautiful smile, your laugh, your voice, your warmth, your comfort, your smart ass comments, your big heart. I keep thinking about the times when I would stay over at your place, you'd play video games for hours on end always yelling at the game. I remember always turning towards you to either tell you to lower your voice or come to bed. i remember how we would always go on late night drives, go to the gas station for snacks & drinks, then come home and have a movie night. i remember you always messing with me just to make me mad, but it would be in a playful way whenever I'd get mad. You always messed with me by tickling me, wrestling me, chasing me around the house, trying to scare me while I'd try to sleep. I always remember you using your fighting moves on me whenever we'd be at the Bailey's house watching UFC, UFC fights won't ever be the same without you there. It's the little things I think about that I'll miss the most, I think of the important things that we did together too. Life will never be the same without you in it, especially the holidays. I spent every holiday with you, every birthday, every family event. Thank you for including me in your life, always making me feel welcome like I was family. I will forever miss giving you that unconditional love, joy, laughter, and companionship. I am so sorry that I wasn't there for you more, I tried to be as much as I could. I just hope you know that I really did try to give you a break from all of your demons, even if it was only for 2 years and 3 months. I tried to help you the last month before you passed, but it wasn't enough. I hope you know that I will always love you, that you'll always have a place in my heart. I'll always think of you how special you were to me, even in the last moment I had with you I will always cherish that last goodbye. I will try to stay strong for you, I will live life to the fullest for the both of us. I will stay close by to your family in this time, I will take good care of them, I know they'll do the same for me. I will always think of you in the cold winter breeze, that's when I'll feel you most. I'll always think of you on a warm sunny day, summer was always your favorite season. I'll always think of you when I see a video game ad, or a sport that you loved so much. I will never forget you my love, you were my best friend, my soulmate. Please watch over your family, your friends, and me we all love you and miss you. May you rest peacefully now my beautiful angel, I will see you soon. 🖤
Ashton I'm sorry I wasn't there for you when I know you needed me most you were my first friend and bestfriend after I moved here I miss you everyday I hope your beating kobe for me ❤️ I miss you brother
Ashton you always made me laugh and smile and always asked me how I was doing you were an amazing friends and I miss you so much. I miss you laugh and smile you always made me be in a better mood. Thanks you for every thing !
Ashton, I forgive you for everything and I hope you know that. We were young and stupid and I know that we both changed after high school. I regret not answering you Snapchat a few months ago. But most of all, I forgive you. You made choir so much fun and your jokes always made me laugh so so hard. You always had the best smile and laugh. Wherever you are now, thank you for your everything.
Ashton, my sweet friend, I will never forget the endless laughs and late night drives. I miss your sarcasm, dumb jokes, and especially your laugh. I will forever cherish those memories. JJ is not the same without you, we all miss you. I'm so glad i got the privilege to meet you. Even though our time was cut short, i know i will see you again some day. I will forever keep you in my heart. Rest easy Ash, love you.
I'm going to miss going into work and seeing your smile, cracking jokes with you and being able to talk to you about anything and everything. Thank you for always listening to me on my good & bad days, thank you for always making me laugh, and thank you for being you. You won't ever be forgotten, we love you so much Ashton 🤍
i miss you so much ashton, you're the reason i'm still here. i'll think of you till i see you again
Miss you, Ashton. See you later,
Ashton was a reason I came to work, even when I wanted to quit. He was always there with a wise crack and a smile. I considered him family, as many of us did. We didn't just lose a coworker, we lost a brother.
He was so loved, by me and by all his comrades here at JJ. He brought us together, and I will always be thankful for that. Coming to work isn't the same, but I feel you with us still. My heart goes out to the family during this time. Please know Ashton made an impact that will last, and he will never be forgotten. Rock on Ashton, I'll see you on the other side 💕
Ashton,
I looked up to you from a very young age, wanting to be as charismatic and comfortable as you in elementary school, up until graduation. I looked forward to seeing you on the bus every day, and you were a first crush for my silly elementary school self. It was wonderful seeing you flourish more in high school and I will never forget your sarcastic comments and wide smile. You left a lasting imprint on this world, and I know me and my classmates will never forget what it was like to have you around. Rest easy in a world with all of the time to continue doing what you love. Thank you. You will be dearly missed.
Ashton, we never knew each other that well, but it never felt like that. Every conversation with you was like we had known each other for years, and I knew you understood exactly where I was in life, without having to say anything. Rest easy. Your smile will be missed, until we can all see it again.
Ashton was a day one friend, all the way back to elementary. He'd be one of the first people who would talk to me when I was shy to talk to others. Ever since then we made each other laugh everyday on the school bus on our way to school and on our way back home. When we got to high school, we didn't have a lot of classes together but we always made sure we at least said high when we saw one another. Then we parted ways after graduation but I never forgot about Ashton. And I'll always keep remembering him. Rest easy Ashton, you will be missed and remembered by all your loved ones.
Ashton,
Ive watched you grow up since elementary along with our classmates. You were so funny and always had a sarcastic comeback and i can so clearly remember that big smile of yours. i hope you're cracking jokes above and you wont ever be forgotten. I had the privilege to meet you and get to know you and i will continue to carry your memories and smiles with me and share them to anyone and everyone. Rest easy man, You're very missed
Ashton, you were an amazing friend that knew how to make people laugh and laugh. I'm glad that I got the privilege of knowing you for as long as I did. You were a true friend. I remember one memory that will always stick with me was how supportive you were with me and lots of people. You will be missed beyond measure.