FIND AN OBITUARY
Service information is posted on our website only with approval from the family.
If you are seeking information not listed below, please contact us.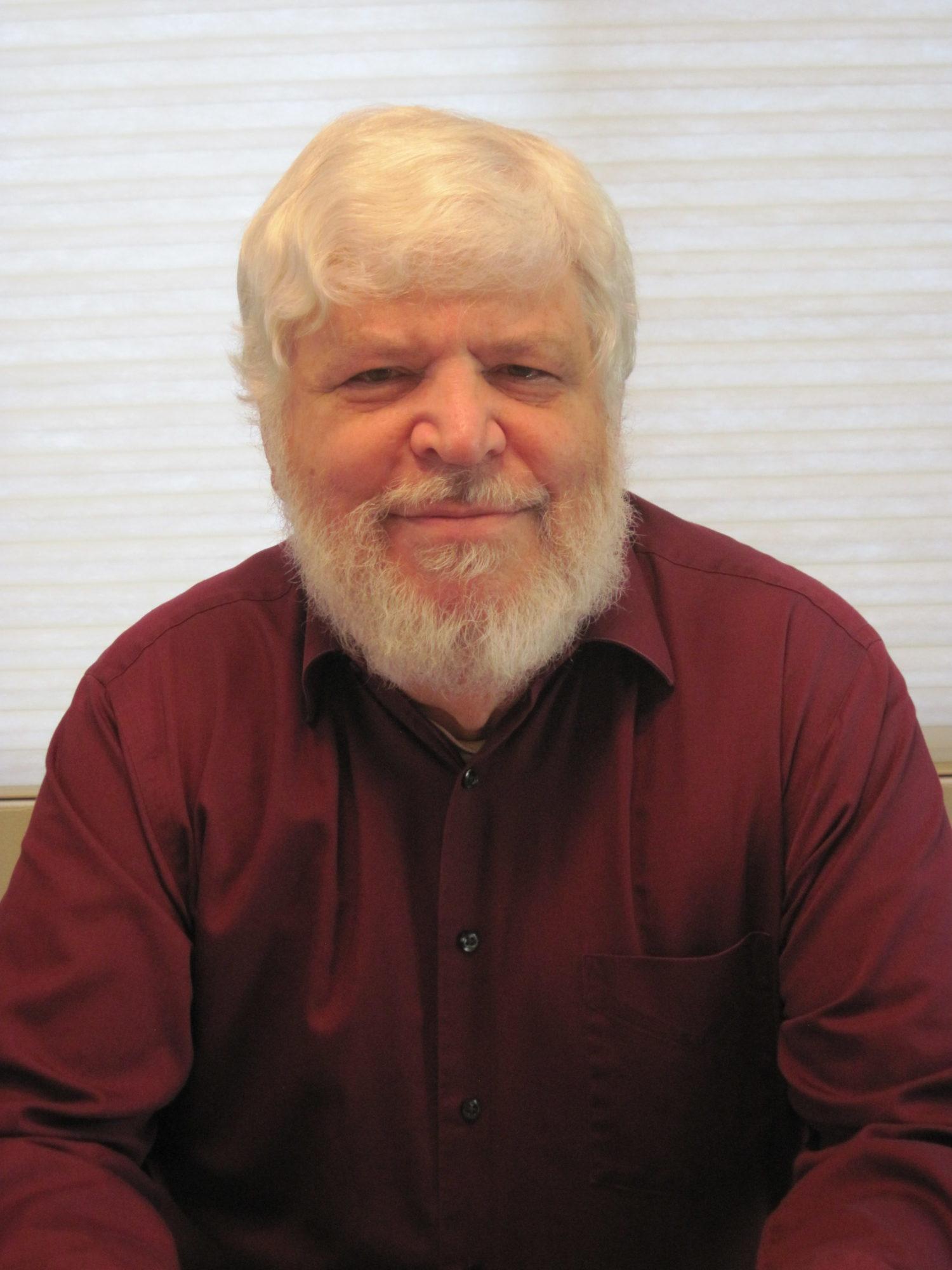 Lawrence L Lang
10/21/1952 — 12/23/2021
From Richland Wa
Watch Service
New to Livestream? Watch the tutorial.
Celebration of Life
Starts:
Fri, February 4, 2022, 2:00 pm
Reception
Starts:
Fri, February 4, 2022, 3:00 pm
Lawrence L Lang
Lawrence Linton Lang, 69, passed away of congestive heart failure at his home in Richland, Washington, on December 23, 2021. He was born in Richland on October 21, 1952, to Linton and Mary Lee Lang and was a lifelong resident of the Tri-Cities.  He and his wife Kathryn had no children, but they had a strong family network, sharing adventures with the families of Larry's brother Bruce and sister Linda Connell.  Activities such as playing board and card games, hiking, and white water rafting brought the Lang clan and their friends and relatives together for many happy hours. 
Larry attended schools in Richland, graduating from Richland High School where he served as the news editor at the high school's newspaper for three years.  
Larry's interest in science and math led him to attend Washington State University where he earned bachelors and master's degrees in electrical engineering.  At WSU, he became fascinated with the growing field of computer science. Much of his long career was focused on software development, first for operations of non-destructive testing instruments, next for electronic software to replace handwritten lab notebooks, and finally data bases for monitoring and tracking liquid effluent sampling across the Hanford site. 
Larry also was fascinated by duplicate bridge competition, obtaining the ranks of Emerald Life Master and Certified Director in the American Contract Bridge League.  He was happiest competing, playing, and teaching bridge.  In retirement, he formed Bridge Buddies, an ACBL-sanctioned club dedicated to teaching and playing bridge in the Tri-Cities. Kathryn was his partner and hostess in this effort, and they truly enjoyed the intellectual and social stimulation of this effort and the many friendships that were made through bridge. 
Larry is survived by his wife Kathryn Lang of Richland, Washington; brothers Pat Lang, Bruce Lang and his wife Lyn; sisters Leslie Dalton, Linda Connell and her husband Dan; nephews Sean Lang, Jesse Lang, and Kyle Connell; and nieces Carly Connell, Kippy Dalton, and Hazel Dalton. Larry's parents predeceased him.
The family will hold a celebration of life on February 4, 2022, 2:00 PM, at Einen's Sunset Gardens Event Center, 915 Bypass Hwy, Richland, WA 99352. Relatives and friends will have the opportunity share their stories of Larry. Unless conditions change, masks will be required and Covid-19 vaccination is strongly recommended. 
Kathryn, we just learned of Larry's passing. We never met him, but wanted to express our sincere condolences. You always spoke fondly of him; we know you have many loving memories that we hope will continue to bring you comfort.
Larry's in-depth understanding and analyses of the Bridge Game was only surpassed by his ability to make it relevant to us novice bridge players. We would not have achieved the Master Levels we have without him. He has been an important part of our Golden Years of Retirement, and an important contributor to our community.
We will truely miss Larry.
Kathryn – I'm so sorry to hear of Larry's passing. We went way back to the 70's working at Azurdata. I was able to touch base with him occasionally through the decades and he never changed. I can close my eyes and see the smile and hear his chuckle. What a great sense of humor he always had. I remember one particular joke he told at the old Keystone Pizza (now Isla Bonita) where Azurdata engineering usually gathered for lunch on Fridays. It is unrepeatable here but when the punchline came out a little too loud, you could have heard a pin drop. It was during these years that he confided in the Lumpy nickname.
The world is a less fun place with out Larry in it. My deepest sympathies in your loss.
Thinking of Larry brings to me a smile. He knew how to light up the room with his humor and intellect. His stories were almost unbelievable, but according to him all true. He will be missed for so many reasons. Our love to Kathy. ❤️
News of Larry's passing really hit home for me. Years ago for a while Larry was my boss at a small electronics firm. We traveled together to complete assignments for the company. His face and personality as I knew him then is vividly in mind now.
Katherine, I am so sorry to hear of Larry's passing. While I never met him, I remember the loving way you spoke of him. My deepest sympathies.
I am so sorry to hear of Larry's (Lumpy's) passing. I knew him growing up in Richland, and was a past fraternity brother and college roomate for his. I always enjoyed his company. My heart goes out to you all.
We are deeply saddened and shocked to hear of Larry's passing. You know how much we've always loved that funny, intelligent,loving , wonderful man. Gone but never forgotten.
I am so sorry that Michael and I will be unable to attend Larry's service. We will be in Dubai for the month of February. His passing is a great loss to us as we so enjoyed his vitality and exuberance.
Kathryn,
So sorry for your loss. May your memories provide strength and comfort.
Kathryn,
Please accept Kelvin and my deepest sympathies upon learning of Larry's death. You have been in our thoughts and prayers these last few weeks. May your wonderful memories sustain you today and always. Peace be with you.
Meg Soldat
January 5, 2022
Kathy, Your Uncle Paul & I are so extremely sad to learn of Larry's
Passing. Please know our thoughts & prayers are with you! Please keeps us posted, as we do not travel anymore, however still very active & life has been wonderful for us! We'll be at the celebration of life in our hearts & prayers hugs, Gwen & Paul Vining
Kathryn,
Rick and I send our deepest sympathies. We have some great memories of lively political discussions with Larry at our group holiday parties. He was truly one-of-a-kind. We hope you find comfort in all the memories you made together.
Oh, Kathy, I was so sorry to hear the news. Be gentle with yourself and I hope you take all the time you need to grieve and heal.
Lots of love,
Kippy
Kathryn, I am deeply sorry to hear of Larry's death. What a great guy he was. He will live long with me as I continue to enjoy the game of bridge. I send my deepest sympathies for your loss.
Love, Susan Dunn
Kathy, I'm deeply sorry to hear of the loss of your life's partner. Sending love and prayers to you and the family.
Sad news indeed! I am sorry to hear this and my condolences to you and his siblings and their families. He sounds like a person who lived a rich life professionally and personally and those of us who know you know that you undoubtedly played a significant role in this richness. Love to you and yours, Kathy.
Margaret and I bowled with Larry's mom and dad (Linton and Mary) in the late 1960's … so we know that he 'comes from good stock!' … Katherine and I worked together at least a couple times through years at Battelle, but I never got to work directly with Larry. I don't believe any of us are ever ready for a spouse/family member to pass on, and there is no question that Larry's passing will leave a large void in the life of Tri-Citians who play Bridge.