FIND AN OBITUARY
Service information is posted on our website only with approval from the family.
If you are seeking information not listed below, please contact us.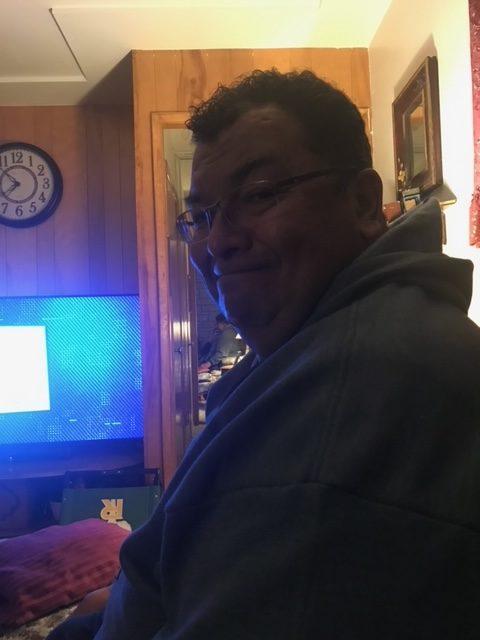 Cipriano Morin Jr.
06/04/1961 — 12/24/2021
From Richland, WA
Watch Service
Watch Viewing Service
Watch Graveside Service
New to Livestream? Watch the tutorial.
Viewing
Starts:
Thu, January 6, 2022, 2:00 pm
Ends:
Thu, January 6, 2022, 5:00 pm
Cipriano Morin Jr.
Cipriano Morin Jr, was born June 4th, 1961 in Porterville California to Cipriano Morin, Sr. and Eloise Resa Morin. He spent most of his childhood growing up with his sisters Sylvia, Isabel, and Eloise in several cities within Los Angeles County, but settled down in Commerce, Ca. He graduated High School in 1979 from Bell Gardens High School where he played football, then went on to LA Trade School, where he learned construction. He married in 1985 to Debbie Miranda (Encinas) in which they had three children: Steven, Adam and Cierra. They then moved to Washington State in 2001 to make a change of scenery. He worked several jobs in his lifetime, including construction where he was able to help with several structures and buildings to include the Eiffel Tower and Paris hotel in Las Vegas. He then settled down to work for Ben Franklin Transit as a Dial A Ride driver for the last ten years, a job in which he loved doing.
Cipriano was an amazing father who loved his children and grandchildren unconditionally. He was very constant in their daily lives whether a phone call, text message or visit on a daily basis. His Sunday's would include going to Victory Outreach Tricities church and then coming home for movie nights, which was a new tradition for the last several years with his daughter Cierra, son Adam, daughter in law and their children. The nights ended usually with a few hours of playing Fortnite, another love he shared.
An amazing accomplishment that he would have shared with many is his love for GOD and his time with Victory Outreach Tri Cities. During his time there, he helped build and create their worship team. Starting out playing the guitar then moving to singing his heart out on stage with the rest of the worship team several times a week. He touched many lives through GOD's word to everyone he would meet along the way.
His other hobbies included playing the guitar, biking, fishing, outdoors, singing and making music with friends, family and church members, and traveling whenever he would get a chance to. He is survived by his father Cipriano Morin, Sr, sisters Sylvia (Jon) O'Loane, Isabel (Alex) Morin , and Eloise (Sergio) Morin, his three children, Steven Morin, Adam (Kathryne) Morin, and Cierra Morin, his grandsons Aeneas, Roman and Adryan Morin, as well as his two nieces Celina and Maxine and several other family members. He is preceded in death by his mother Eloise Resa Morin as well as many other family members.
His viewing will be Thursday, January 6, 2022 at Sunset Memorial Gardens at the event center from 2pm to 5pm. Funeral services for Cipriano will be Friday, January 7,2022 at Noon at Victory Outreach Tricities in Kennewick, WA. Gravesite to follow at Sunset Memorial Gardens and a reception back at Victory Outreach. Flowers can be sent to Sunset Memorial Gardens in lieu of Cipriano for the funeral.
Oh my dear Cip! I just found out today (on your birthday!) that you are in Heaven now…how I miss you and your wonderful sense of humor! I'm so sad we didn't get a chance to talk again…my heart is just broken…BROKEN!! I'm sending hugs up to you and wish somehow I could deliver them in person, but you are in God's arms now…so I will have to wait…you are loved forever…
Merry
You would be so very proud of your sons and daughter. Your legacy.
"Sup Cip" was the phase I always used when I'd see him the break room at BFT he'd just smile and give me a little laugh haha. He had one of those smiles you can never forget, when we we're on standby at the same location we'd always make time to talk to each other, he was just one those like-able guys, he'd make you feel like you know him forever.
You will be deeply missed.
!Your BFT Family!
I remember Cipriano as a wonderful king man who loved God and his family very much. He will be dearly missed.
Cip,
I know we didn't stay in touch after Tony and my mom got a divorce but thank you so much for being apart of my life. You were an amazing man I am so grateful you were my godfather. Sending prayers to the Morin family.❤️
Cip,
Thank you for everything you have taught me as I had the pleasure to grow along side your family . I got to witness and learn just what kind of Man, Father, friend, and Role model I could only imagine to be to others. My heart hurts as I can only watch as your life is being celebrated. I know you'll be right next to me the next time I'm in the skies, ensuring I make it down safely! I love you more than you know.
Prayers, love, and positivity go out to the Morin Family. Your dad was a GREAT man.
Dear Family and Friends,
Cipriano Morin Jr. ,or Cipry as we endearingly refered to him as, was an amazing man. He had an enormous heart (figuratively and literally). It was one of Gods gifts to him. God knew that he would share his loving heart with everyone he met. He did. Cipry had so much love to give and he gave it generously. Everyone that received this God given gift became that much better for it. He made the world a better place with his loving kindness to others. Even though we didn't keep in touch like I wish we would have, I have so much wonderful memories of growing up with him Sylvia, and Isabel. My siblilng increased by 3. The concept "lonely" did not exist in our childhood. "Love" and "fun" abound. There is a movie that makes me think of Cipry and always will. It's called "It's a Wonderful Life." It stars James Stewart. Cipry was the main character, George Bailey. He was honest, caring, selfless, rightious, happy, helpful, and most of all loving.
Rest in peace dear cousin Cipry. We send these beautiful flowers as a symbol of the love we have for you. We are blessed to having know you. We also send condolences to all who loved you too. May almighty God bless you all.
Cip it was a pleasure working with you. You will be deeply missed by myself, your fellow co workers and your dial a ride clients. One of the nicest men that I have ever met. Rest easy Cip and know that one day I will see you again.
My best friend and brother whom I loved since the first grade. He was a an amazing servant of the Lord Jesus, Son, Father, Grandfather, Brother and Friend. I miss him everyday and will cherish all the his friendship and all the memories we shared along this life and will cherish more in the presence of our Lord Jesus Christ!
My Brother Cipry,
It's me Isabel, your little sister. I'm trying to write to you , but it's a little hard because my glasses are fogging up as I'm pushing away the tears. Words can not express how heart broken that I am that you are gone. I am very sorry I wasn't there to help you in your time of need. I was always trying to protect you but you wouldn't let me. Every time you visited us I pleaded for you to come back to us, but you're answer was always no, you said your children were there and you couldn't leave your kids. You were such a good dad to them. You loved them with your beautiful gentle heart, mind body and soul. You sacrificed alot to make them happy and sacrificed a lot to come and visit us too. I love you and thank you for coming to see us almost every year especially for the last time this fall. I will cherish our visit to the Dodger game and the two hours we spent talking about mom and the memories we shared. I praise God and thank Him for you. You were the best brother a girl could ever wish for. You loved us unconditionally and protected us from everything in our childhood. I would call you and talk for way to long than you wanted, but you listened and never complained. I'm glad I did. Brother please give my mom a big hug and kiss and tell her I miss and love her very much. I'm gonna sing for you my big brother Cipry and so is Celina, we hope you like it. Bye for now, but we will definitely see you in heaven soon. I love you your Lil Sister Isabel, Alex and the kids⚘⚘⚘⚘⚘
My brother "Cipry" I'm going to miss you and our conversation, sharing about our lives, family and old memories when we were young. I will miss you calling me for my birthday and other holidays. I'm so glad we know the Lord because I know we will see you again. I love praying with you and sharing the word of God with you. Till I see you again my big brother I Love you❤ kiss & hug our mom from us. 🕊
My dear amigo, usually goodbyes are not happy moments, but when is about of going back home is merely a "See you soon " I call it a transition. We are going to miss you for sure and we are going to cry as well but I wish you happiness of your spirit and lots of love for your soul that now is free to go and meet our Father in heaven ❤ Hasta la Vista Amigo
Cherished and Loved, Cipriano,
Goodbyes are only for those who love with their eyes. You loved with your heart and soul and those memories you placed in each one of our hearts will remain and warm us many times over. You are only a memory away. I close my eyes and can still see your smile, hear your laughter, feel your joy of singing and the love you had for your family, the stories about happy moments spent and how spoiled you felt. It was the little gestures that made you glow. How cherished and loved you felt so much you left some with us to hold on to. I am lucky to have known you enough to share this. May your heart continue to be warmed by the memories shared. We'll keep listening for that song you might share.