FIND AN OBITUARY
Service information is posted on our website only with approval from the family.
If you are seeking information not listed below, please contact us.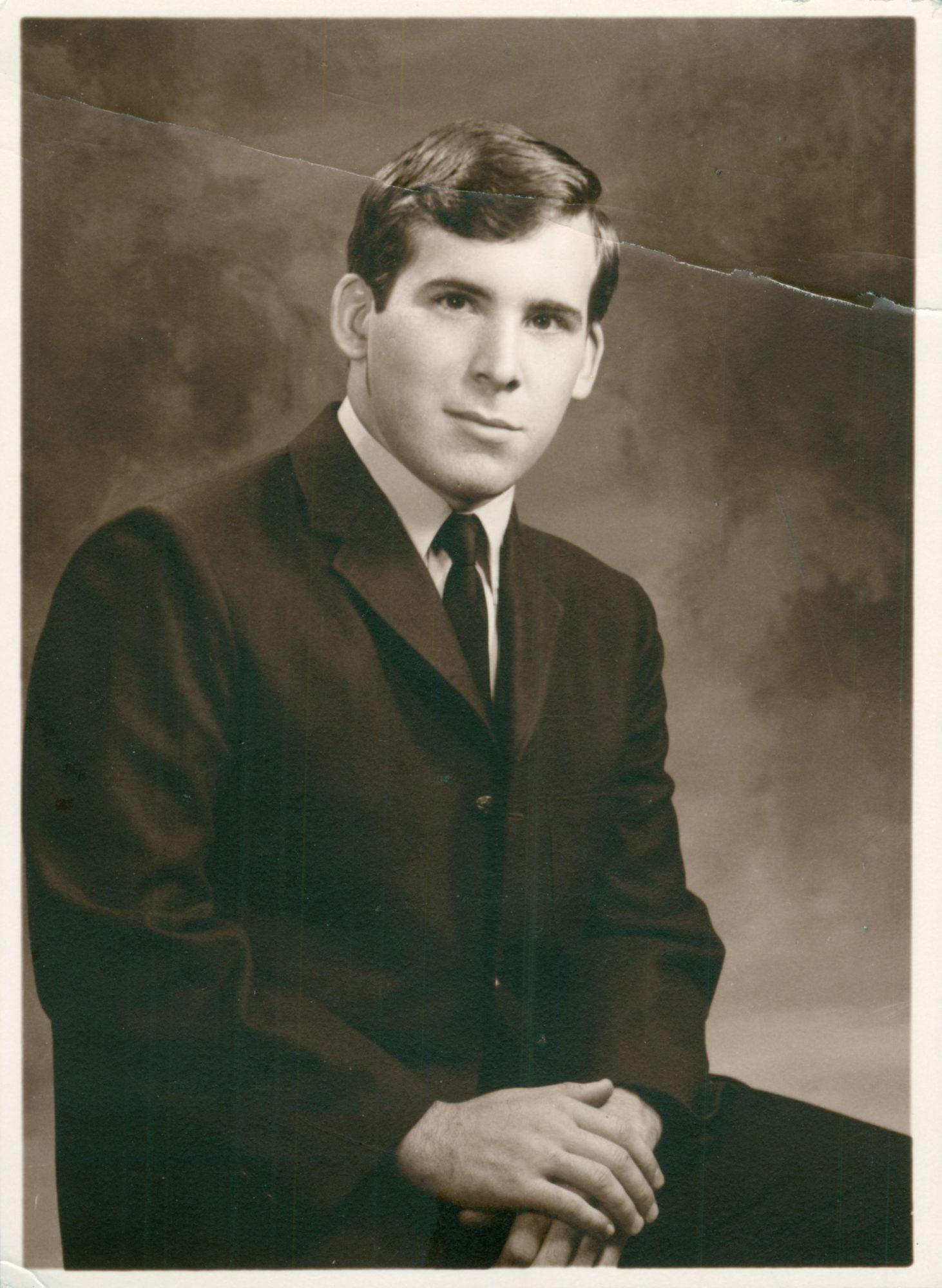 Douglas Edward Roberts
11/18/1950 — 01/27/2022
From Richland, WA | Born in Grand Rapids, MI
Celebration of Life
Starts:
Wed, February 2, 2022, 11:00 am
Ends:
Wed, February 2, 2022, 12:00 pm
Location:
Einan's At Sunset Funeral Home
915 Bypass Highway Bldg. H Richland, WA 99352
Interment
Starts:
Wed, February 2, 2022, 12:00 pm
Ends:
Wed, February 2, 2022, 12:30 pm
Location:
Sunset Gardens
915 Bypass Highway, Richland, WA 99352

Reception
Starts:
Wed, February 2, 2022, 12:30 pm
Ends:
Wed, February 2, 2022, 2:30 pm
Location:
Einan's At Sunset Funeral Home
915 Bypass Highway Bldg. H Richland, WA 99352
Douglas Edward Roberts
Douglas Edward Roberts died of a heart attack on January 27th, 2022 at Kadlec Medical Center in Richland, Washington. Doug was a loving son, husband, father, and grandfather. Doug was born in Grand Rapids, Minnesota on November 18th, 1950. His parents, Halfred and Joyce Roberts, relocated to California where tragedy struck the family when the Halfred's life was cut short. Doug sought comfort with what he called, "The Flaherty Clan" which was his mother's family in Lodi, California. Joyce then met Tony Gieszler who had two boys, Jeff and Jerry. Tony and Joyce got married and moved to Kennewick, WA in 1965.
Doug attended Kennewick High School and at a party met Kathy Rowe who would become his wife in 1971. After graduating high school, Doug worked with his mother at the Federal building in Richland. Later on, Doug worked at the Hanford Nuclear Site where he monitored radiation. Doug then had three children, Nicole, Cory, and Marty Roberts. He joined HAMTC Union and worked as a nuclear operator while helping his wife run a dog grooming business.
Throughout Doug's career working nights and suffering from severe headaches he always put his family first. Each of his children had their own challenges in life and Doug was always there for them. He later battled chronic pain from a work injury and often had trouble moving from one room to another. When Covid restrictions came and his mother could not receive visitors at her assisted living facility Doug reached out with his compassion and with the help of his wife they took care of his mother.
Doug loved spending time with family and friends as the endless memories and photos from camping to roll coasters shows, he had a great affinity for spending time at Disneyland with family and friends. He always managed to crack a boy-ish grin when receiving any gift with Scooby-Doo on it.
The last several years of Doug's life were tarnished with pain and turmoil. Doug can now find solace and peace with the reunification with his father. Doug would always want to be remembered for the good times as he had said and he will be greatly missed.
He is survived by his mother Joyce Gieszler, wife Kathy Roberts, three children Nicole, Cory, and Marty Roberts, three grandchildren Makenzie and Marcus Roberts and Leviticus Gieszler, and two step brothers Jeff and Jerry.
My father was a special man in so many ways. He was very loving, caring, supportive and compassionate to list a few. Some of the special memories I have had of my dad was watching Knight Rider, Dukes of Hazard and the A-Team. I also remember singing some songs with my father also. One of our favorites was by Eddie Rabbit, "I love the rainy nights." Amongst others. I remember a lot of things about my dad. When I got a call from my mother that my dad stopped breathing and was rushed to the hospital, my wife, being the superwoman that she is had us (4) packed and out the door in an hour. Time was not on our side as we had 5 hours to drive. I was dazed as to what happened. I called and the doctors told me he passed. I felt so sad, hurt, anguish, pain and dead inside. My dad is a special person to me because he was my father. He has taught me a lot in life and in his passing he will teach me new things through memory and reflection. is my hero. I love you dad
My children were 2, 4 and 6 when Doug and Kathy moved into the house next door.
They were instant family! My kids fell in love with Doug's sense of humor. They loved just hanging out in the garage with him, listening to his jokes and stories, and each one tried over and over to convince Doug that "smoking" was bad for him and that he should quit! 🙂
They enjoyed mowing and taking care of the lawn and couldn't wait until it was their turn to be in charge of it.
We so enjoyed family dinners, You coming over for a barbecue in the back yard, or when Doug wasn't feeling well, bringing dinner into you.
I think my favorite memory will always be, of our dog Scout and his love for getting out of the yard every chance he could to run over to your house to see Doug. What a bond those two had , I bet their playing fetch right now!
Thank you for all your love and support for coming to baptisms, birthday parties, graduations , and other special events for our children and family. For celebrating all the good times and hard times with us. For allowing us into your lives, we will be forever blessed!
We love you and will miss you!
The Oberman Family
Our hearts go out to sister Joyce and her family in the loss of her beloved son, Doug. Our heartfelt condolences to Joyce, Kathy, Marty and Courtney, their children, Makenzie and Marcus, Nicole and Cory, as well as to Jeff and Debbie and their family. Sending love, warm hugs and many prayers to all of you. We sincerely hope that time and memories will ease the pain you feel in this moment.