FIND AN OBITUARY
Service information is posted on our website only with approval from the family.
If you are seeking information not listed below, please contact us.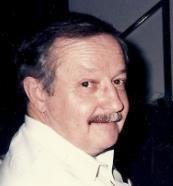 James (Jim) W. Thornton
06/12/1931 — 01/31/2022
From Richland, WA | Born in Alamogordo, NM
Watch Service
New to Livestream? Watch the tutorial.
Celebration of Life
Starts:
Wed, May 4, 2022, 1:00 pm
James (Jim) W. Thornton
Richland, Washington – James (Jim) W. Thornton, beloved husband, father, grandfather, great grandfather, brother, uncle, and friend passed away on January 31, 2022 surrounded by his family.  He was born on June 12, 1931, along with his twin brother, in Alamogordo, New Mexico to Foster and Refugio (Samaniego) Thornton. When Jim was 3 years old the family moved to Klamath Falls, Oregon where he grew up. He attended and graduated from Klamath Union High school in 1950. In high school Jim was an athlete. He was on the track team and ran cross country.
Jim entered the United States Air Force in 1951. He was stationed at a number of Air Force bases in the south eastern Pacific during the Korean War. He and his twin brother were part of a squadron that kept the planes in the air by salvaging good plane parts from un-flyable planes to fix planes that were still flyable.  In the United States, Jim was stationed in Missouri and Colorado where he was part of Strategic Air Command (SAC).
After being discharged from the Air Force, Jim attended college at Oregon State University and joined the Lambda Chi Alpha fraternity.  He earned a degree in Mechanical Engineering graduating in 1959. While at Oregon State, Jim was the recipient of the Freshman Academic Achievement Award and the Mechanical Engineering Honors for academic achievement.  He later earned a Master's in Business Administration from the University of Washington, graduating in 1976.
After graduating from Oregon State, he was employed by General Electric company with assignments in New York state, Pennsylvania, Washington state, and California. While working at Hanford Jim was employed by General Electric, Battelle, and Westinghouse Hanford Company. He retired in 1995 after working 35 years in Nuclear Energy Research and Development.
Jim was a community volunteer, coaching Youth Basketball, and Softball teams, mentoring young entrepreneurs as they were working to start up new businesses, performing as a board member of the Catholic Family and Child Service organization, and participating in Red Cross blood drives.  Jim was on the Board of GESA credit union for 27 years, SCORE Chair for 5 years in the '90s, and on the Relay for Life Committee for 8 years. He joined Kiwanis before retiring from Westinghouse and was active in all their fundraisers.  He volunteered at SIGN Fracture Care International packaging surgical supplies and instruments.
Jim loved traveling, family gatherings, and the outdoors. He was an avid hunter. Jim especially loved the yearly hunting trips with his brothers, sons, nephews, and friends. Family reunions were always memorable.  Family was important to him.
Jim is preceded in death by his parents, brother Luther (Micky) Thornton, sisters Geraldine (Gerry) Conn, and Josephine Cain. He is survived by his cherished and beloved wife Terri Lutter, brothers Foster (Alicia) Thornton of Gloucester MA, twin brother Thomas "Lee" (Julie) Thornton of Sweet Home OR, and Robert (Erin) Thornton of Woodland WA,  his children Gregory (Ann) Thornton of Bozeman MT, Glenn (Brenda) Thornton of Richland WA, Alison Lehr of Phoenix OR, and Robert (Laura) Thornton of Richland WA, 10 grandchildren, 6 great grandchildren, several nieces and nephews.  Those who had the honor to know Jim knew him as kind, caring, welcoming, and a gentle soul.
A Celebration of Life will be held Wednesday May 4, 2022 at 1:00 PM at Einans Sunset Event Center in Richland.
In lieu of cards and flowers, donate to Tri-Cities Chaplaincy Hospice House or SIGN Fracture Care International.
I attended Jim's Memorial Service today. Thank you.
I met Jim in 2012 right after I joined Richland Kiwanis. I learned that they had a Committee dedicated to supporting the Sign Organization. Jim was on this committee. I barely got to know Jim, because we only met for an hour weekly and I became a Snowbird in 2013. I had been supporting SIGN prior to this time.
Jim was a great loyal guy. He clearly had vision problems and carried a very thick dome shaped magnifying glass. Jim was very active and would go to other Kiwanis communities and make presentations about SIGN.
Reading Jim's OB I learned a great deal and that he and I had a lot in common besides SIGN and Kiwanis. We both served in the USAF before going to college.
Both ran Track and Cross Country, both became Engineers and worked for GE, Battelle and WHC. His son Glen worked in the 324 Bldg with me.
I'm surprised no one mentioned the Trinity Test Site in Alamogordo N M!
Thanks for sharing today. We will miss Jim. Ralph Curran was bringing Jim to our Kiwanis meetings at Anthonys's. Was good to see Jim so recently.
Jack McElroy
You will be missed uncle Jim! Happy Trails….
Uncle Jim – Thoughts and prayers are with you always. Thank you for a life very well lived and for caring in so many ways. With love to you, and to Terry, Rocky and Connie McPherson
Jim was one of the nicest people that I have known. I worked with him for several years. He was bright, competent, fair, fun with a great sense of humor. He will be missed by everyone who knew him.
Terri and family – Sincere condolences. May your many great memories and the love of family and friends comfort you at this time.
I knew Jim years ago when I was a member of the Kiwanis Club. I had the highest regard for Jim; he was kind man who welcomed all and had a very positive spirit. It was a joy to be his friend.
Terri, sorry for your loss. Hold onto the memories. Eternal rest be granted unto Jim. 🙏
Jim was definitely one of the good guys. We who worked with him watched him make the world around all of us a better place through much of his adult life. He was an appreciated, competent colleague and an always reliable fellow OSU engineer during the during the historic FFTF projects at Westinghouse. Outside the workplace, he was most often encountered in active community volunteer activities and helping protect the competence of our credit union. His level of commitment to his profession, his family, and his community will be felt for years untold. It was a privilege.
So sorry to hear about Jim's passing. My thoughts and prayers are with you.
Terri
I'm so very sorry for your loss. I'll never forget how much you and Jim enjoyed Ashley when she stayed with you. Still think about the stories you shared often.
Thoughts and prayers to you and your family.
Renee
So Sorry, Terri. I didn't really know Jim and think I had met him 3 or 4 times and he seemsed like a Gentle Loving Person. Rest in Peace Jim. Lots of Prayers, Love & Hugs to Terri and his family.