FIND AN OBITUARY
Service information is posted on our website only with approval from the family.
If you are seeking information not listed below, please contact us.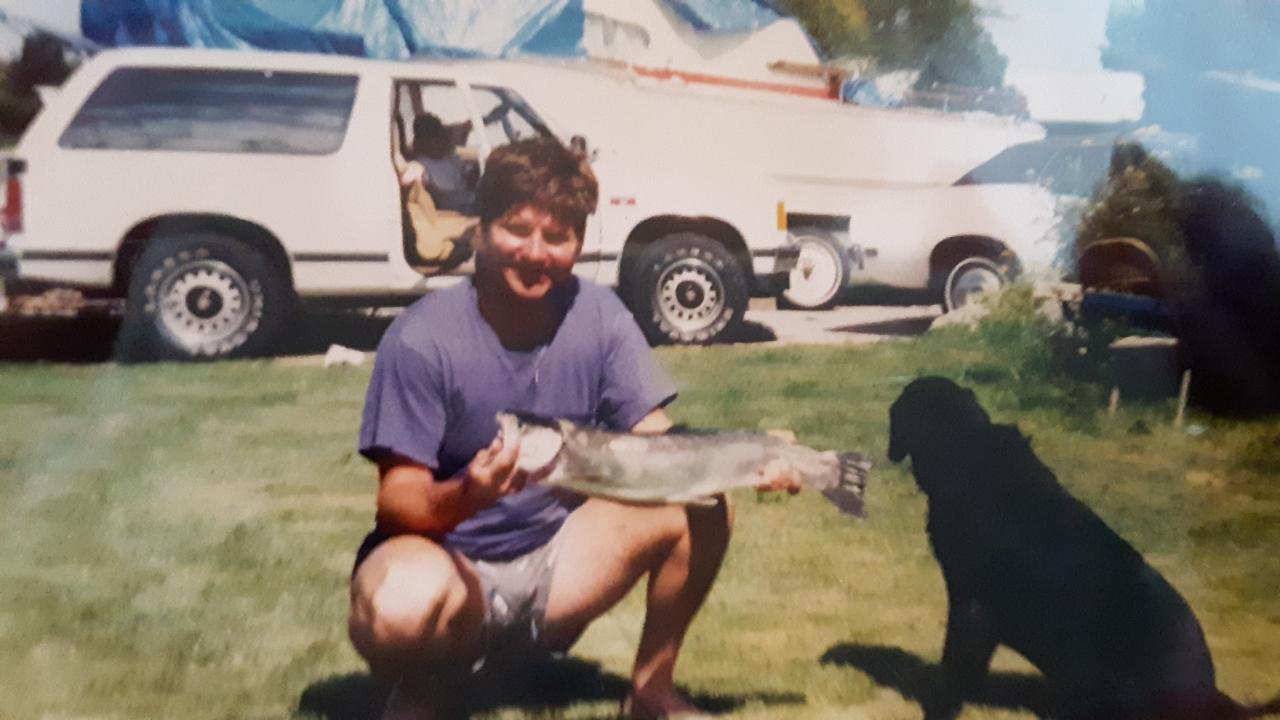 Andrew "Andy" Gerald Guzek
12/10/1962 — 02/08/2022
From Richland, WA | Born in Homestead, PA
Inurnment graveside
Starts:
Mon, February 21, 2022, 11:00 am
Ends:
Mon, February 21, 2022, 12:00 pm
Location:
Sunset Gardens
915 Bypass Highway, Richland, WA 99352

Reception
Starts:
Mon, February 21, 2022, 12:00 pm
Ends:
Mon, February 21, 2022, 2:00 pm
Andrew "Andy" Gerald Guzek
Andrew Gerard Guzek, affectionately known as "Andy" passed away Feb.8th,2022 at the Tri-City Chaplaincy House in Kennewick, WA. Andy was born in Homestead, PA on December 10th 1962 to parents John Guzek and Betty Jane (Nyland) Guzek along with five awaiting brothers and sisters at the time. Four years later, his youngest sister, Bethany was born. He enjoyed his youngest years attending St. Joan of Arc School, playing ball, climbing trees in the woods, fishing in the creek, and of course Cub Scouts .The family moved to Richland, WA in 1971 and left behind many relatives and close friends in PA and New York. Andy attended Jason Lee Elementary and made life-long friends. He loved playing Little League for Coach Gates (HAMTAC), wrestling for Chief Joe Jr. High, Richland Bombers, and later coaching and referring. He was a proud Richland Bomber and those stories will be left to his friends to share. Andy could re-tell an everyday experience into a dramatized event. Back then he and his friends would bird hunt on the Snake and Columbia rivers, then make it to school on time, proudly displaying their rifles on a rack in the back window of his truck. Andy was a skilled hunter and outdoorsman. He enjoyed guiding others in the sport with respect to the game. His beloved labs Buddy and Chester were his faithful companions. Andy had that unique personality of making friends, telling unbelievable stories, and making us both laugh and holler. Remember, HE was always right! He attended Columbia Basin College, majored in Engineering at Penn State and W.S.U. Andy was the neighbor on the corner who helped anyone in need. If the barbecue was smoking-he was up. Due to terminal illness he had to leave behind unfinished projects like engine repairs on his boat, detailing cars, and remodeling bathrooms. Not enough time to mentor his nephews and niece. Not enough time to thank his Brotherhood of friends: Jack Drummond, Larry Severson, Dan Wareham, Eric Muller, Randy Garcia, who were by his side as Andy walked in the valley of darkness before dwelling in the house of Our Lord. This courageous , simple man was dearly loved by his sisters. Preceded in death were parents John and Betty Guzek and sister Bethany (Darrin) Whittlesey. Saying farewell: Sisters: Susan (Jack), Patty Cecil (Dick), Linda Houdasheldt(John) Brothers: Ed (Sharon) and Steven. Numerous nieces, nephews, cousins, and faithful friends not mentioned although cherished.
A lifetime of great hunting, fishing and so many memories. You are missed buddy.
Andy even though we had to move away,I made a point to come every few years to see and be with the family I enjoyed very much our time together.i am so glad that I got spend your last wk here on earth together.i traveled clear across the country(from Charleston sc to be with you…I have no answers as to why you were the chosen one but obviously your work was done here and god was happy with it.i am saddened that you won't be here to fill my sefishness but will be very happy in heaven…I love you and hold you very dear…
Love ya man! You will be missed!
Andy,
You will always be remembered and missed. Thanks for sending the pheasants today…we felt you there with us❤️
Andy, I am so glad we had the chance to sit and talk for awhile last time we met. You were always a kind and caring person and I for one, was blessed to call you Friend. Rest in Peace Andy.
Fair winds and following seas Andy.
My condolences to the. Guzek family and all of Andy's friends . He will be truly missed by all. He was a great neighbor and was always there and ready when help was needed. Numerous times over the many years that I lived across the street he would bring over food knowing that I did not cook. Andy knew something about everything and was not shy about telling you. He was there when I needed support . I will miss him as a friend and neighbor.
John and I are very saddened by the news of Andy's passing. I met Andy when John and I were first going out, his stories were the best. Please know you all are in our thoughts and prayers. John and Kathleen Simon
Sue, we are thinking of you and wishing you moments of peace and comfort as you remember your brother Andy who was so close to you. He had a remarkable life, and from the stories you've shared over the years he brought a lot of fun and good times to others as well. He will be truly missed.
I was so sad to hear of Andy's passing. Although we didn't hang out in high school, I remember him to be such a sweet guy and everyone liked him so much. I'm praying for his family and friends at this difficult time.
How I will miss you, Andrew! I am blessed with 50 years of memories to cherish. As a child and playing with Beth, I remember the never-ending jokes on us and we getting back at you by sweating you out under the blankets late at night as you slept on the downstairs couch. We didn't know you were awake as we would hide under the stairs waiting to see how long you would last! As we got older, I remember very clearly the day at Rico's, in Pullman, and I heard "Hi Moni!" from below and seeing your smiling face come up the stairs. We had so many fun times with Chuck and Randy in Pullman and on the Snake! Later, my visits to Richland were never complete without visiting you and us talking, sometimes through the night, on everything from food to politics. Our talks continued even as we sat together through the nights most recently. My admiration for you is unwavering. Your family always came first and above everything else. I will miss you my dear friend and may you rest in peace. Until we see each other again. Love Moni
Andy was a true friend and will be missed. He brought joy and laughter to so many with his quick wit and positive attitude.
Andy, such a great and generous guy. I appreciate you. Thanks for the good times, laughs, and stories and your uncanny intuition dissecting my man. Kindred brothers. Peace and comfort to family and friends.
GO BOMBERS 81′
Susan Slate Ellis
Andy you will be remembered. You were like family to us. You would come over at dinner time regardless of what time we ate. How you knew when we ate nightly was uncanny. Randy and I would joke you had a hidden camera in the kitchen 😊. You helped teach our girls to drive so many years ago, helped teach Easton to read. Your spot on the couch and endless conversations will be missed. May you rest now Andy and may Gods peace and love surround you eternally.
My Deepest Sympathies to the entire Guzek family and Circle of Friends on his passing 💕🙏
My wife Terese, who got such a kick out of Andy and his fun sense of humor, will be greeting him in Heaven with a smile & hug…you will be missed Andy – RIP