FIND AN OBITUARY
Service information is posted on our website only with approval from the family.
If you are seeking information not listed below, please contact us.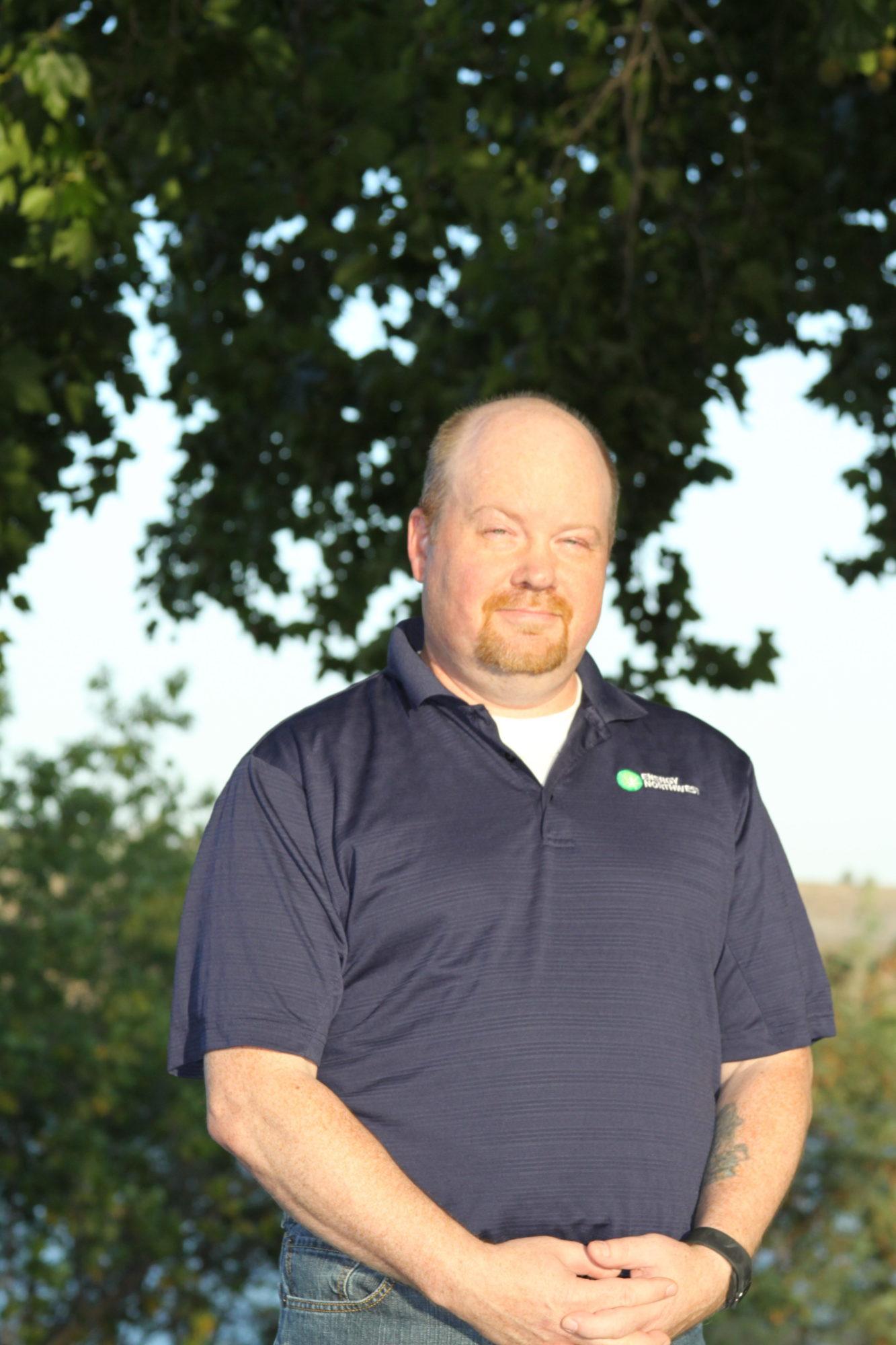 Dwayne Goche
— 02/09/2022
Born in Anchorage, AK
Watch Service
New to Livestream? Watch the tutorial.
Celebration of Life
Starts:
Sun, February 27, 2022, 2:30 pm
Dwayne Goche
Dwayne Goche, 59, passed away on February 9, 2022. He was born in Alaska and loved the outdoors, especially playing hockey, which he continued to do into adulthood.  He proudly served in the U.S. Army as a Ranger and Special Forces.  He was a member of the Veterans of Foreign Wars as well as the American Legion.  He became a licensed pilot and enjoyed flying planes and racing motorcycles.  Following in his father's footsteps, he served an apprenticeship and became a pipe fitter welder at the union Local 367.  Later he became a commissioned nuclear inspector.  Most recently he was employed as Quality Supervisor at Energy Northwest's Columbia Generating Station. Dwayne joined EN's Quality department in 2010 as a Quality Control Inspector and was promoted to supervisor in 2017. Dwayne also continued to serve his community and fellow veterans as an Honor Guard member and officer of American Legion Post 34 in Pasco, Washington and as an American Legion Rider.
Dwayne was the Loving husband of Tonya Goche, dear father of Howard and Hunter Goche, beloved son of Margaret and the late Howard Goche, and loving brother to Lisa Goche.  He is also survived by several uncles, aunts, and cousins. He will be missed by all who knew him.
Celebration of Life will be held at Events at Sunset, 915 ByPass Hwy in Richland, on Sunday, February 27, 2022 at 2:30 pm
We will miss our friendly neighbor. He was always helpful and enjoyed dogs as much as we do. Our hearts go out to his family.
Every experience working with Dwayne was always positive. He was always willing to help and work through any issues. He was gentle in his coaching but was biased toward results. He will be missed greatly because he led by example.
Dwayne and I rode in the American Legion Riders . I will always remember are first conversation, about his road racing days. Dwayne with a sad heart we'll miss you brother.
I did not know Dwayne very well but any time I was in his presence it was clear how much he loved Tonya and the boys and how devoted he was to his family. My thoughts and prayers will be with Tonya and the boys through this difficult time 🙏❤️
Dwayne was my go to ASME expert. I could always count on Dwayne to to provide intelligent input to a problem. Dwayne came into NUPIC and left his mark. I and many others have learned from Dwayne and the Nuclear industry is a better place because of Dwayne.
I will miss you Deayne.
Dwayne was a good friend, co-worker and supervisor. I miss him dearly. He was one of the funniest and the most perceptive people I have ever met. He was always ready to help me with what ever I needed and went out of his way to make sure I could be successful. He cared deeply about his family. He was so proud of Tonya for going back to school, completing her education and becoming a teacher. He desperately wanted to make sure she would be OK if something happened to him. Unfortunately, his fears became real much too early. Dwayne agonized over balancing a dedicated father's instincts to help his sons and giving them enough room to grow and become independent adults. To Tonya, Howard and Hunter, my deepest condolences.
Dwayne, you became a dear friend and a brother. Our time spent will never be forgotten. Keep it two wheels down up there. MLLHR. Brian Pacsuta
Dwayne was a great friend, co-worker, supervisor and a great human. My life was touched and forever changed for the better by knowing him. I miss our morning chats and trying to beat him into work. He was one of the hardest workers I've ever known and even when he had more work than he could do that day. He would always stop and take the time to teach me something. He was extremely patient and always cared enough to make sure you understood what he was explaining to you. His help, friendship, jokes and stories are greatly missed. I will miss hearing about his family and how proud he was of Tonya, Howard and Hunter. There is certainly a big void left behind where my dear friend once was.
I met Dwayne about 10 years ago as a member of NUPIC. Although we lived on opposite coasts he became a close friend. I would only see him at three conferences a year and an occasional audit. Yet when we saw each other it was like we saw each other everyday. We have different personalities but similar sense of humors that sometimes people don't get. I think that is what bonded so close.. He always spoke with much pride of his family. Dwayne was one of the best at what he did. I always wanted him on my team or even better be on his team. I always learned something when I was with him. He was a true professional and very respected in this industry. He did not say much but when he talked people listened. He was the ultimate of leading by example. I will miss you friend but never. Forget you!
Please accept my most sincere condolences on the passing of Dwayne. I am so sorry for your loss and I hope you have many found memories that you can draw from at this difficult time. Dwayne certainly expressed a lot of pride in his family when we were away together. I have not seen him for a few years but he passed along his well wishes when I was having my health challenges. I always enjoyed working with Dwayne in our auditing and NUPIC roles and had great respect for his knowledge and experience. He had that dry sense of humor and I loved to catch a little grin from him when he thought I deserved it. He will not be forgotten by his old friend on the other end of the continent. God Bless.
Dave Essensa
I first met Dwayne in 2010 during a joint NUPIC audit of a nuclear supplier. Dwayne strolled over and introduced himself and was curious about my Montreal Canadians sticker I had on my laptop at the time. During our conversation, it became apparent of our joint love of hockey and we became instant friends. Dwayne actually played semi professional hockey in his teens in the Ontario Hockey League (OHL). Wayne was a very soft-spoken individual with immense knowledge in his field and a great sense of humor. I always looked forward to working with Wayne and our discussions about hockey, family and veterans affairs. Wayne was simply a good man and a great friend. You will be missed.
Your Canadian Friends
My condolences to everyone he left behind, sorry I cannot be there with you.
It was my honor to meet Dwayne in 2006 when he was a Hartford Insurance supervisor. Over several years, I came to know a highly professional and knowledgeable individual. With some coaxing, Dwayne was convinced to join Energy Northwest as a lead auditor, later advancing to quality supervisor. Working and traveling with Dwayne, his devotion to Tonya and their sons was always evident. He loved sharing about his family's adventures and took enormous pride in Tonya's academic achievements. He also spoke often and fondly about his mother and sister. I will miss our regular phone conversations. Rest in peace, friend.