FIND AN OBITUARY
Service information is posted on our website only with approval from the family.
If you are seeking information not listed below, please contact us.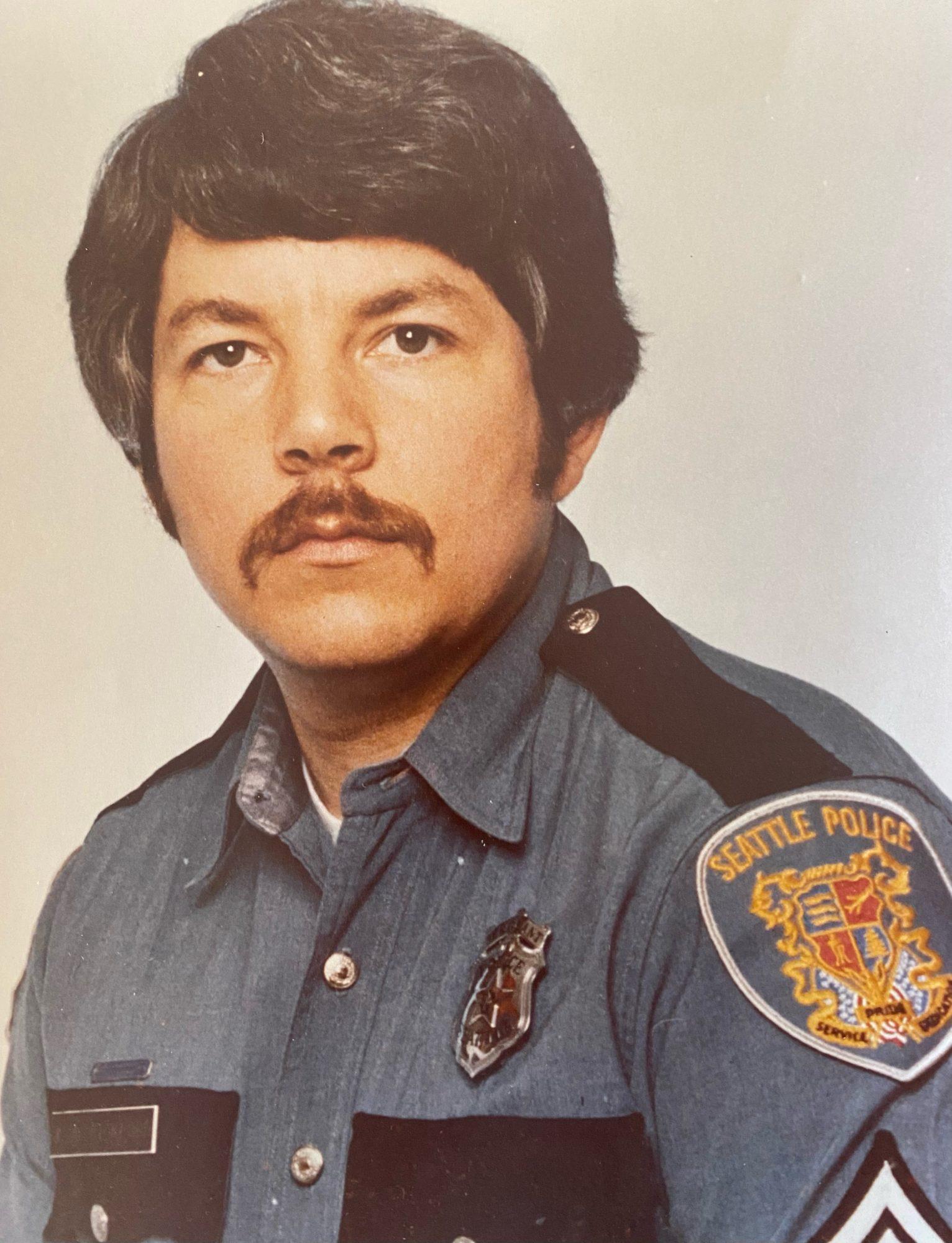 Jerald "Jerry" Alyn Bickford
03/01/1947 — 02/21/2022
From Kennewick , WA | Born in Seattle, WA
Casual Reception
Starts:
Tue, March 1, 2022, 1:00 pm
Ends:
Tue, March 1, 2022, 3:00 pm
Jerald "Jerry" Alyn Bickford
Jerald Alyn Bickford, 74, beloved husband, father, and grandfather passed away surrounded by love on February 21, 2022.   He was born March 1,1947 in Seattle, Washington.  He attended and graduated from Ballard High School and Seattle University.   He was a proud veteran of the United States Army, where he served in Germany.  After the Army, Jerry joined the Seattle police department where he had a 23-year career, serving first as a patrol officer, and ending as a Detective Seargent.
Jerry had a passion for old cars and motorcycles.  He always had multiple car projects going on and could tell you the story of each and every part of a particular car.  He was also a founding and active member of the Blue Knights motorcycle group. When he wasn't tinkering with his cars, or riding his Harley, you would find him watching old police shows on TV.
Jerry leaves behind his loving wife of 14 years, Donna Bickford, as well as his four children:  Karin Bruhn of Liberty Lake, Stacy Pare of Bothell, Jeff Bickford and his wife Amy of Kennewick and Kristine Mendez and her husband Sam of Yelm.   His children blessed him with multiple grandkids – Matt (32), Melayna (29), Trinity (21), Rylie (18), Gracie (17), Taylor (15), Makenna (13), Isaiah (12), Mason (11), and Christian (angel).  He was also a great-grandpa to Theo (4), Kali (2) and Skylar (2).
Jerry will be missed by all who knew him.
Casual reception on what would have been his 75th birthday, March 1, 2022 from 1:00-3:00pm.  Sunset Memorial Gardens 915 By Pass Hwy, Richland, WA 99352.  Flannels and Harley shirts encouraged.
My dearly and beloved Amigo Jerry.
I knew something bad happened to you, because I didn'theard about you anymore. Im ao sorry to find out this way.
I knew you told me you were sick.
You were the best friend I ever had, and I thank God for our friendship. I will NEVER forget all the good times,momories, support, Love, and your big heart always towards me and my children. We were looking all the pictures and they always admired your motorcycles. And cars. They really loved you. And you knew that.
We will surely miss you so much.
But, reading here, I learned that you accepted Jesus! What a beautiful decision! Praise the Lord! Now I know you are in a better place, young and healthy! I will see you again Amigo!
Prayers for the family.
te amo Amigo,
To the Family of Jerry,
I served as as the youngest female juror on Jerry's Supreme Court Trail in 1999. I was a single mom and worked for Costco for 33 years. I was in my mid 30s at the time.of this trail. I am now 57. I often bring up this experience in my life and what I learned about life from it. It was a positive experience and I knew right away Jerry was innocent and there were a few of us who wanted to award him much more then what was on the table. I often think about looking at Jewry as we were pulled back into the Courtroom. I so wanted him to know as soon as possible the not guilty verdict and we awarded him a good sum of money. I've read all of the Guest book and it brought tears to my eyes hearing Jerry gave his life to the Lord! It must have been the Holy Spirit that often brought Jerry into my thoughts. I felt an injustice was done to him. I want to Thank you all for your sacrifice and Jerry's service. I read an article recently and learned of Jerry's passing. I wish I could have met him in person. I know I will meet Him in eternity!
God Bless and my sincere condolences. Rae A Jensen
Today our sister lost a piece of her heart. Her loving husband of 14years.we know she will be lost without him but we pray the lord will give her his peace and comfort in this time of sorrow . Love to you Donna from your family….
Jerry: I am proud to have worked with you both on the Seattle Police Department and then with Worthington & Associates (a private security and investigative company).
You were always professional and reliable.
I wish you would have been with us longer but your time with me/us was rewarding.
See you again soon!
Dale E. Gibbons – Seattle Police retired #3103
We served with Jerry on SPD. Recall when Jerry was first promoted to sergeant and assigned to radio, where he performed an outstanding job. We never served together again, but we remained close acquaintances with frequent conversations. I am sadden to hear of his pre-mature loss and want to extend my condolence to his family.
Jerry was a good officer and comrade. I'll miss his smile and laughter. Rest In Peace Jerry.
To the Bickford family.
Jerry was a good friend for a very long time. As you stated in the obituary he could tell the story of each car or motorcycle he had down to where the tires came from. He was always a great conversationalist and was never boring that's for sure. I will miss him greatly. Rest In Peace my friend.
Jerry, I'm glad I got to know you through Donna. I knew right from the start that you were a good guy. It always made me feel good whenever you shopped at Costco, and you made a point to stop and say HI to me.
Honey- reality is just starting to set in now I'm starting to feel the loneliness. I miss you so much❤️I'm so proud that you excepted the Lord Jesus Christ as your personal savior and that you are now in Heaven. Thank you for the wonderful family I'll try my best to do well in your name my love. Until we meet again your loving wife Donna
Dad – you will be missed. I am thankful to have grown up with you, but more so, I am thankful that I got to be an adult with you as my dad. It is crazy how communication changes when we become adults.
Our relationship grew in ways I never expected. Dad, you were a sounding board for me in rough times, and a comedian for me in simple times. In talking with my kids, they remember all the great times with grandpa, all the games and all the watermelon/cantaloupe by the pool. You created great memories for my kids, and for that, I am forever grateful.