FIND AN OBITUARY
Service information is posted on our website only with approval from the family.
If you are seeking information not listed below, please contact us.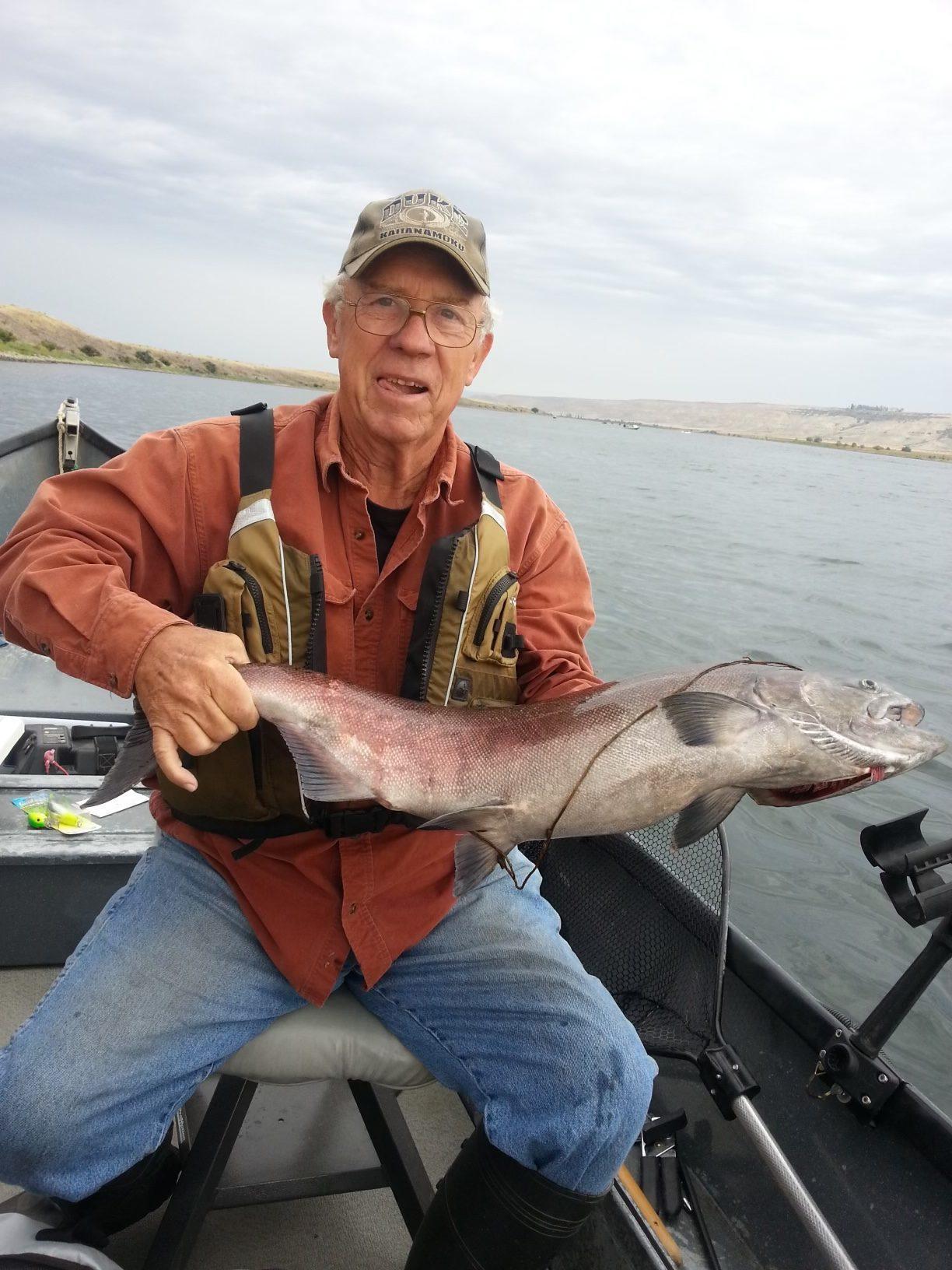 Jerry Dean Menter
08/16/1947 — 02/01/2022
From Finley, WA | Born in Pasco, WA
Celebration of Life
Starts:
Sat, February 19, 2022, 1:00 pm
Jerry Dean Menter
Jerry Dean Menter passed away on February 1, 2022 at his home in Finley. Jerry was born on August 16, 1947 in Pasco, Washington, the youngest of eight children of Ruby and Guy Menter. Jerry attended school in Finley from first through twelfth grade where he made many lifelong friends. In high school, he was a leader, a scholar, a musician, and an athlete. As a senior, he was appointed to the Air Force Academy but joined the Navy instead. In 1966, he married his love, Shonnie Irwin. After his stint in the Navy, he worked as an electronic technician in various places, the last of which was the City of Kennewick Water Department.
Jerry enjoyed going fishing with his best friend Pete Edwards and cousin Donnie Hoffer. He loved golfing with his many friends.
Family was very important to Jerry. He and Shonnie raised their two children, Arra and Neil in Finley and were blessed with five grandchildren who were an integral part of Jerry's life and he theirs.
Jerry is survived by his wife of 55 years, Shonnie, his son Neil (Kelly), his grandchildren Macs and Mailee Burke, Olivia, Emilee, and Kaiden Menter. He is also survived by his sister, Yvonne Glines, brother-in-law, Kim Irwin (Rosealee) and many, many nieces and nephews. He was preceded in death by his beloved daughter, Arra Irene Burke.
Celebration of life will be held Saturday, February 19, 2022 at 1:00 PM at Sunset Gardens Event Center in Richland with a reception to follow.
I will always remember Jerry's laugh. Seemed like he was always smiling and either laughing or saying something that would make others laugh.
I was Arra's teacher back in the day. I remember the first time I met Jerry. It was some school function that parents were meeting teachers for the first time. I was swarmed by parents as Jerry just stood in the background snickering. When he had the chance he came up to me and said, "You must feel like a prime choice cut of beef at a meat market!" I knew I was going to like that guy!
May thoughts and prayers to the family.
Mike Davis
He was a great uncle!! I can remember the first time I met him, his lips were huge and he told us he got kiss/bit by a bear. You all are in my prayers.
Love you
Many heartfelt thoughts and prayers go out to Shonnie, Neal and family. I was so lucky to have Arra as a best friend because I got to spend so much time with the Menter family. I will always treasure my memories with Arra, Jerry and all of you. 💛💛💛💛
God bless you all as you celebrate his life and cherish the precious memories.
Hi again, my friend, He truly was one of the good guys, He always laughed at all my stupid jokes lol you know Shonnie, he left so many memories with so many people he can never be gone………not really 🙂 it's been 37 years since I saw you guys but I will always smile when I think of him and you. Memories are forever .God bless you and your family❤️🙏❤️
Pam Wood,Gilmer, Getchell
Uncle Jerry I will miss you. It's hard to believe you are gone. You are so very special person.
Aunt Shonnie & Neil we have you and the family in our thoughts and prayers. Need anything we are a phone call away.
Love you all,
Bruce & Nancy
Shonnie, our thoughts and prayers are with you at this time. Jerry was a good friend and a good man. You were lucky to have had each other for the many years you had together. May he Rest In Peace and may God bless you and your family.
Rest in Peace, Jerry. Sorry, Shonnie & Family I won't be able to attend Jerry's Memorial but will be with you Spirit.
My thoughts and prayers go out to the whole family. He was a devoted husband and loved attending his grandkids functions. You will be missed by all..
I remember Jerry from way back in the fiftys when we would fish at chapmans pond. He always caught
The most.