FIND AN OBITUARY
Service information is posted on our website only with approval from the family.
If you are seeking information not listed below, please contact us.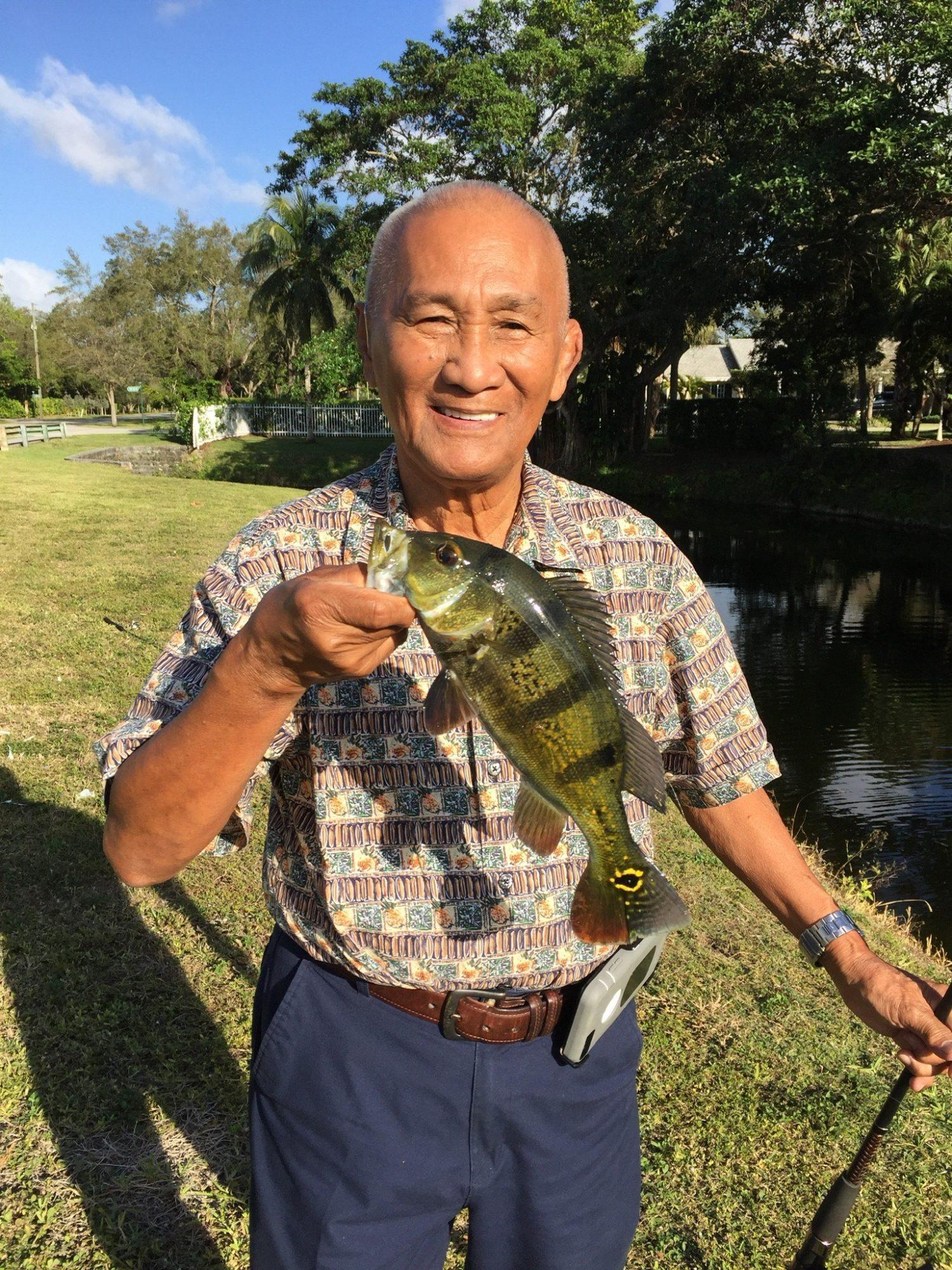 Carlito B. Arrogante, MD
01/14/1936 — 03/05/2022
Watch Service
New to Livestream? Watch the tutorial.
Funeral Mass
Starts:
Wed, March 16, 2022, 11:00 am
Location:
St. Joseph Catholic Church
520 S. Garfield St.
Kennewick, WA 99336
Graveside Inurnment
Starts:
Wed, March 16, 2022, 12:00 pm
Location:
St. Joseph Catholic Church
520 S. Garfield St.
Kennewick, WA 99336
Celebration of Life
Starts:
Wed, March 16, 2022, 1:00 pm
Location:
St. Joseph Catholic Church
520 S. Garfield St.
Kennewick, WA 99336
Carlito B. Arrogante, MD
Carlito B Arrogante, age 86, passed away on Saturday, March 5th, 2022 in Richland, WA.  
Dr. Arrogante was born in Manila, Philippines on January 14, 1936 to the late Primitivo and Consolacion Arrogante.  He had 5 siblings; Ruben, Roberto, Estrellita, Corazon and Lorna.  He graduated from Far Eastern University, School of Medicine in 1962.  He immigrated to the United States from the Philippines in 1962 and went on to complete 2 years of medical internship in St. Claire's Medical Hospital and 4 years of medical residency for Obstetrics and Gynecology at Bronx Lebanon Hospital in New York City.   In 1968, he married his wife Rachel in Manhattan, New York City.  They lived together in Manhattan for 10 years before relocating to Lake Worth, Florida in 1976.  In 2019, he relocated to Richland, WA to retire with his wife and to be close to his grandchildren.
Dr. Arrogante practiced Obstetrics and Gynecology in Palm Beach County until he retired in 2019.  He worked at John F. Kennedy Hospital, St. Mary's Hospital and Good Samaritan Hospital in Palm Beach County and Lakeside Medical Center in Belle Glade, Florida.  He also maintained a successful private practice in West Palm Beach for close to 30 years.  He was well regarded and beloved by his patients and fellow doctors and nurses.  He proudly delivered approximately 3500+ babies in Palm Beach County.  Dr. Arrogante was known not only for his medical expertise, but also for his lighthearted, humorous bedside manner and endless generosity for his patients.  He never turned away a patient, even if they could not afford his medical services.   Dr. Arrogante's patients will also remember him for telling jokes and wearing humorous novelty tee shirts underneath his doctor's coat.  
Dr. Arrogante was an avid outdoorsman.  He enjoyed many activities from skiing to cycling, tennis to golf.  But his heart ultimately belonged to the ocean where he loved to fish and boat.  His greatest joy and daily meditation was fishing from his backyard pier (which he built himself) or from any one of his numerous fishing spots in and around Palm Beach County.  As much as he loved fishing with his family and friends, he equally enjoyed fishing alone late at night until the early morning.  Dr. Arrogante traveled extensively with his wife, Rachel within the United States and abroad.  His travels included several countries in Europe and Asia.  He also enjoyed riding his motorcycle and taking road trips with his family.  
Dr. Arrogante is survived by his wife, Rachel and their three children, Carl, Chad and Kim and their respective spouses Agi, Lissette and Brandon.  He has three grandchildren, Mia, Liana and Aza whom he loved and adored and who they all call "Papa".  Dr. Arrogante is also survived by his five siblings, a host of nieces, nephews, grand-nieces and grand-nephews.  All whom he loved dearly and showered with laughter and affection.
Funeral Mass will be held at St. Joseph Catholic Church in Kennewick, WA at 11:00 am on March 16, 2022.  Graveside Inurnment will take place at 12:00 pm followed by Celebration of Life at 1:00 pm.
Thank you, Caloy, for your friendship for many years. We are missing your family here in FL. Our deepest condolences to Raquel, Carl, Chad and Kim. Rest In Peace.
Rachel and family,
We love you as you move forward, and we appreciate the good life that Carlito, and you, have lived in your service to so many.
May the Lord continue to bless you,
Dean & Patrice Moody
Rest In Peace Nong Carling. Will always remember you fondly.
Rest In Peace our dear Tito Caloy! I will always remember your jokes and laughter! Thank you for always putting a smile on all of our faces. You will forever be in our hearts and memories! Love Ant, Raevin, Gianna, Angelina, and little Anthony
Our deepest sympathy to you and family. We love you. Nene n Roy Mil
So sad to hear of your passing Caloy. Sending my love
and prayers to the family especially to Rachel and children, siblings, and the rest of relatives.
We will envy your company with the angels and saints.
Rest In Peace Caloy.
We just want to let you know that we love you all very much and are so sad that Tito Caloy has passed on. He was like another father to me and I always felt like family when I was there. You are in our prayers and we will miss him.
Much love forever
-Bobby Mil and family
Sending my love and prayers ate Rachel and children and all the Arrogante's . I am with you in spirit if not in person
I know how hard today will be and I will be thinking of yo and the whole family. My heartfelt condolences. Kuya Carling is now resting peacefully in the arms of the Father Almighty. 🌹🌹🌹
We are so sorry we could not be there to celebrate the life of Tito Caloy. We love you and may you rest in peace with Lolo and Lola! Sending love and prayers.
Love,
Cheryl, Emmanuel, Isabella, Sophia and Gabriella
You've always made us all laugh with your jokes and bubbly personality everytime we see you and that's one thing I will never forget about you Tito Caloy !!! May you rest in peace , God bless!!!
Tita Rachel, Carl. Kim, Chad and Family. We are stunned by this news. I'm so very sorry for your loss. My heart aches to hear this news. I'm praying for everyone. Tito Caloy lived a wonderful life and inspired all of us. Please know that we love you and are here for you. Our heart goes out to your family. My deepest sympathies to you and your family. We will miss you very much Tito Caloy
Love Carlo Zoe Ayva Alexis and Amber
We love you dearly Tito Caloy! May you peacefully rest in heaven with Lolo Tibs and Lola Bebs❤️🙏🏼❤️ Your legacy shall continue to shine, as you have touched many lives through your work and character. You will be greatly missed…We love you🌹
May you Rest In Peace Tito Caloy. We will always have the very best memories of you and the family growing up together and will forever cherish your warm smile and beautiful laugh. You will be missed. 🙏🤍
May the Good Lord embraces you with His love 🙏🏼🙏🏼🙏🏼You will now be forever with Lolo Tibong and Lola Bebe🙏🏼🙏🏼🙏🏼Travel well Tito💞🙏🏼💞
It is with great sadness we say goodbye to a great friend and compadre that we've know since 1978. We enjoyed so many great times together.
You will be forever in our thoughts and prayers. May God be with you always.
We'll miss you Nong Carling but your now on a better place. We add up an angel to watch over us.😇🙏🙏🙏💕
May you Rest In Peace, Tito Caloy! Love to the family!
You always made us laugh and reminded us that we all have a little bit of Lolo in us. Rest In Peace, Tito Caloy. We will miss you.
May our Father grant you eternal rest and His perpetual light shine upon you. May you Rest In Peace. We will greatly miss you!
Ben and Teresa sending our condolences and deepest sympathy to Rachell , family and Arrogante family!
Our sincere sympathy and condolences to the bereaved family of our cousin Kuys Carling. The doctor and man we all admire and look up to. May you all find strength within your family, to move on during this time of mourning for the loss of our beloved, Kuya Carling.
May his soul rest in peace…
The Sebastian family
Dr Arrogante will be missed by many. I worked for many years with him in OB at Glades General and Lakeside. He was a great and caring doctor, loved to teach and was a jokester. Lots of laughs when he was around. We have many, many great Dr. A stories. I pray to God his family to be comforted and receive strength from above to face this loss. God Bless his family.
Carl, Rachel and family: please receive our deepest sympathy in your loss of Carlito. We remember him as a wonderful and caring doctor and as a friend.
He gave a marvelous example of how to build a beautiful family and most important, how to maintain a family united
One of the best uncles I've ever known, intelligent, caring and most of all funny! Tito Caloy, you will be missed… you will stay forever in our hearts. You are blessed to be back with the Almighty Creator.
People say its never easy to say goodbye. Today I feel the hardship deep in my heart.
I love you Big brother Caloy.
Goodbye . Till we meet again.
We met Carlito and Rachel in Spain, which they both loved and visited regularly. Carlito was such a fun loving guy and very down to earth. We had some great times and our hearts go out to Rachel and all her family. RIP our friend, love you xx
I am sorry to learn to of the passing of a great man the, father-in-law of my granddaughter, Agi. I never met him to tell him my ship The USS Harmon Destroyer Escort was a part of the liberation of his Homeland at Luzon. Carlito, may you rest in peace!
RIP Tito Caloy. Love and prayers to our cousins and Tita Rachel
My condolences to the Arrogante family. You all have and were so kind to me during my early MIAMI days. I pray that God will see you through these difficult times. Rest now Dr A
Rest well lolo Carlito. Deepest condolences lola Rachel and family. May God help you get through this difficult time and ease your pain. Praying for God's comfort and healing.
Rest in Peace, dear Kuya Carling❤️🙏🏼🙏🏼🙏🏼
You are most remembered as a happy caring person. People who come to know you are easily attracted to your big heart and happy disposition in life. Everyone"s curious to hear all your funny jokes, always the life of the party. You befriended everyone you come across. Always had this strong charismatic charm to all.
You might be gone but will never be forgotten! We love you very much❤️Till we meet again!
Love from your sister Zonnie & brother-in-law Ray
Eternal rest Caloy and condolence to the family. My prayers are with you
My sincerest condolences to the whole Arrogante Family on the passing of Carlito, husband, father, uncle, brother…..May he rest in peace and love.
I am sad I never knew him, I do know he was a grand grandfather to my great-niece, Asa, and loving father-in-law to my niece Agi, and his son Carl is a wonderful family man, in the image of his Dad. Blessings to the Arrogante family. Lovingly in Christ…..
Our deepest condolences to Rachel and the Arrogante family. We feel the unexpected loss of Carlito and are still in disbelief. We loved him very much and are thankful to you Rachel and Carlito for the second son we have in Chad. Rest In Peace Carlito.
I always enjoyed the time I got to spend with you and Tita Rachel. I wish I saw both of you more often. I was a little mischievous as child but you were always nice to me. I will definitely miss your humor and funny stories. You will be greatly missed! Love you Tito Caloy.
Our heartfelt sympathy to you Nang Rachel and family. Nong Caloy will be missed. Praying for comfort to you all.😥😘❤️
Our deepest sympathy to the family. You all are in our prayers.
My deepest sympathy my sweet Rachel. I am so sorry for the loss you and your family are going through. Carlito will be missed. May he rest in peace✨✨
Tito Caloy, May God send his angels to welcome you into His Kingdom with open arms. Thank you for being an important part of my life, my family's life. I will cherish how close we got to you and Tita Rachel while you lived in Wellington. I love you Tito Caloy and thank you for the love and laughs that you've givens us. You will be missed.
My dear brother, Kuya Caloy❤️
First you were my brother then became my best friend now you are my Angel in heaven!!
Rest in eternal peace until we meet again🙏🙏
Love
Noning
We always enjoyed Carlito at all the family gatherings. He was quick with the camera to catch all of us. A joy to spend time with. He will be missed dearly.
It's so heartbreaking n I still can feel the pain! Thank you for all the help you n Rachel did for me to adjust to the life in the U.S! Edgar Jason Jed and I had so much fun every time we visited you in Florida. I will be missing your love and thoughtfulness. N of course your funny stories! You will always be in our hearts! We all love you very much > Lit Jason n Jed
A beautiful caring person to his nephews,nieces and apos..will be missed.
A wonderful loving Man, Husband, Father, Grandfather, and Doctor. You all have been a true blessing to my life.
I love you dearest Tito Caloy♥️ We all miss you. Rest in heavenly peace my love xoxo