FIND AN OBITUARY
Service information is posted on our website only with approval from the family.
If you are seeking information not listed below, please contact us.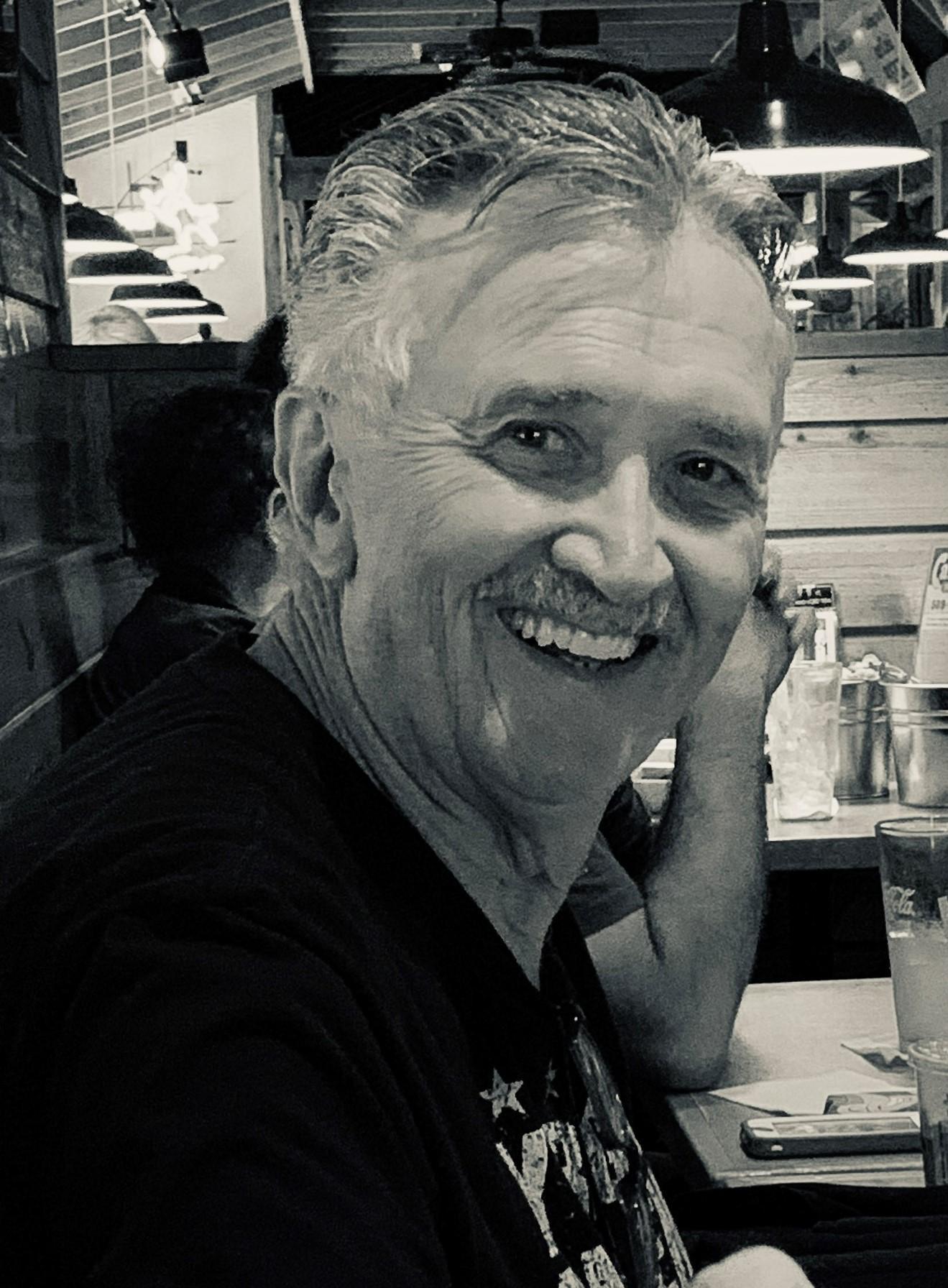 David G Brown
05/13/1945 — 03/09/2022
From Richland Wa
New to Livestream? Watch the tutorial.
David G Brown
Our Father took his final breath at 6:38 pm, 5 hours 98 mins past Noon on March 9, 2022.  He was surrounded by his loving, immediate family as he passed.  He was 76 years old.
David (Dave) George Brown, aka Brownie, was born on May 13, 1945, to George and Vida Brown in Richland, WA.  He grew up in Richland, attending Lewis & Clark Elementary and Carmichael Junior High, before graduating from Columbia High School (now Richland).  After graduating in 1963, he started working for Pepsi.  After four years at Pepsi, he moved on and began his Pipefitter Apprenticeship out of Local Union 598, in 1967.  His career took him coast-to-coast, especially during the 80's when there was little to no work locally.  One of his last calls prior to retirement, where he was also the Union Steward for Local 598, was the 'Burner' at the Umatilla Chemical Depot.  This was a proud time for him.  He retired in 2007 but managed to stay plenty busy.  He worked on his home projects, helped his children and siblings with their home projects, and looked after his grandchildren.  During his retirement, he attained Life Member Status (50-year member) with Local 598.
In 1963, he married Glenda Burdsall and welcomed a son Matthew.  Four years later their daughter Charlene was born.  They divorced in 1977.  Dave met Tannie Dickinson when she was a timekeeper at the Hanford #2 Plant, in early 1978.  They married February 24, 1979, growing his family to include her children, Jim & Jenna Weber.  Later that year, their son Tyson was born.  Two years later, their daughter Danielle was born.
Dave enjoyed the great outdoors.  He was an avid sportsman.  Growing up he spent his time hunting and fishing the banks of the Yakima and Columbia River down to the "Y".  He spent time hunting pheasant, quail, chucker, grouse, and deer with his children above Pomeroy and fishing the lakes in Tucannon.  During retirement, he spent time fly fishing in Montana on the Little Belt and Blackfoot Rivers.  He enjoyed every second of it.
Dave had many proud family moments.  From the birth of each of his children and grandchildren, to seeing several of his children attend and graduate college, then watching and supporting all as they started their own lives and families.  His grandchildren then became his joy.
Dave had always been a Patriot.  He knew and understood his civic duty and the importance of lobbying and voting for who and what he believed in so as to make a difference in our country and communities, whether this was for a President, Governor, Senator or local Union Business Manager.  He was a student of the U.S. Constitution and held our God Given Rights in high regard.  He voiced his opinion on any topic of importance, whether it was warranted or not.  This made our Dad, our Dad.  What you saw and what you heard, is what you got: unfiltered, honest, and straight to the point.
He is survived by his wife Tannie, his three sons Matt Brown, Jim Weber, Tyson Brown (Shana), his three daughters Charlene Ryan (Shawn), Jenna Weber (Martin), Danielle Brown (Will), daughter-in-law Mary Kay Weber, 11 grandchildren, Eli, Lucas, Paige, Dalton, Shelby, Sharon, Ashton, Addison, Max, Drazen, and Indie, a great grandchild on the way, Destry Rose, his big-brother, Ron Brown, his baby-sister, Janice Haney and many nieces and nephews.
He is preceded in death by his father, George Brown, mother, Vida Brown, brothers Randy and Russell Brown, sister Kathleen Northy, and granddaughter Savannah Rose.
Dave donated to several organizations each month for the past 20+ years.  While flowers are welcomed, the family would appreciate it if you would consider donating to one of the top two organizations he contributed to in his honor, Wounded Warrior Project® or Gun Owners of America.
There will be a closed-casket graveside service for family and close friends Saturday, March 19, at 11:30 am at Sunset Gardens at Einan's in Richland, just north of the entrance.
Please join the family for the Celebration of Dave's Life on Saturday, April 2, from 12:00 pm-3:00 pm (lunch served 12:30 pm-1:30 pm) at Sugar Pine Barn at Tucannon Cellars located at 40504 N. DeMoss Road, Benton City, WA 99320.  Family and friends can catch up and enjoy the many shared photos and stories of Dave during this time.  Story telling will begin at 1:00 pm.  The family hopes to see many of his extended family and friends there.