FIND AN OBITUARY
Service information is posted on our website only with approval from the family.
If you are seeking information not listed below, please contact us.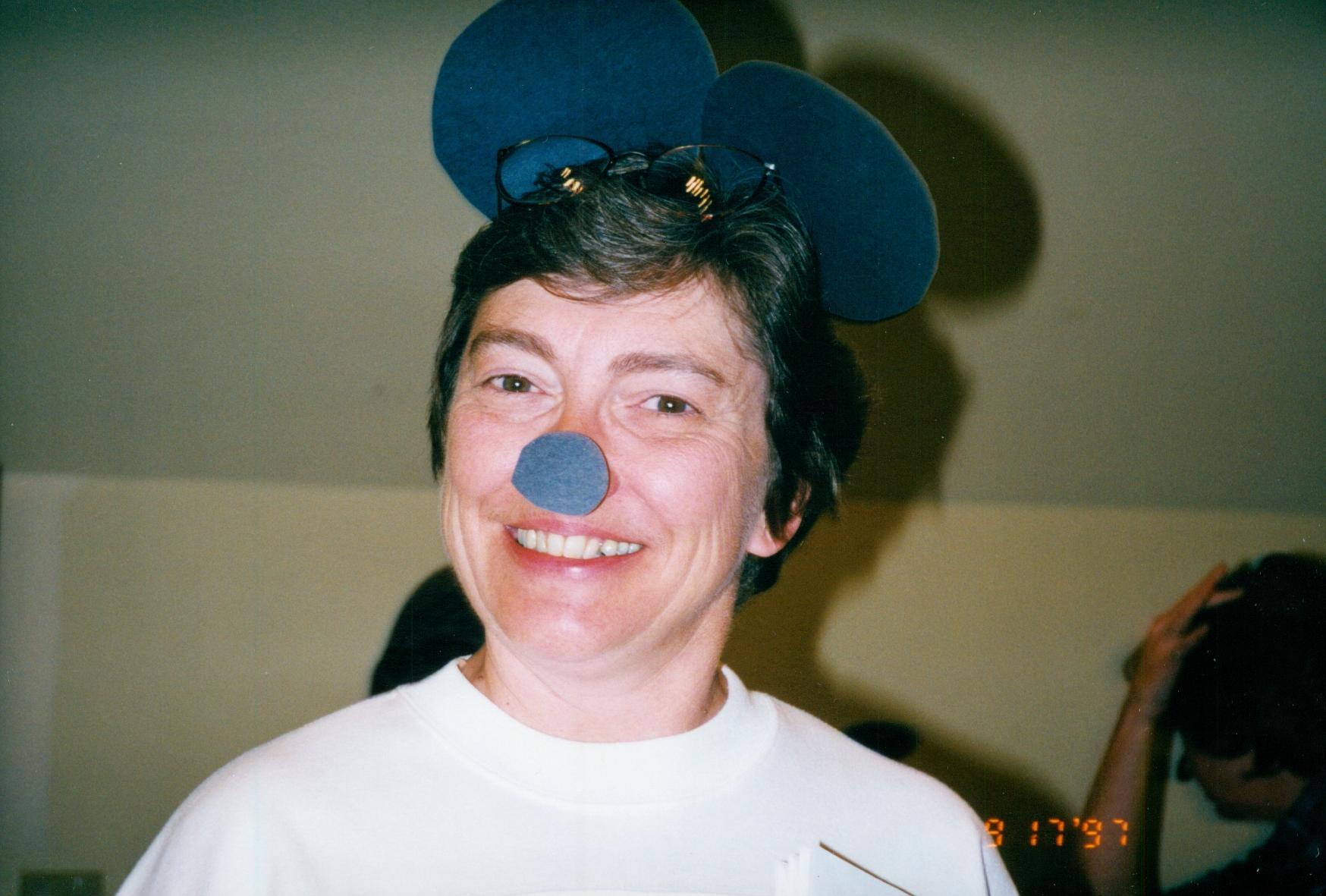 Marsha Polk
09/17/1949 — 03/20/2022
From Richland, WA
Viewing
Starts:
Tue, March 29, 2022, 2:00 pm
Ends:
Tue, March 29, 2022, 5:00 pm
Location:
Einan's At Sunset Funeral Home
915 Bypass Highway Bldg. H Richland, WA 99352
Celebration of Life
Starts:
Wed, March 30, 2022, 1:00 pm
Ends:
Wed, March 30, 2022, 2:00 pm
Location:
Richland Baptist Church
Richland, WA

Interment
Starts:
Wed, March 30, 2022, 2:00 pm
Ends:
Wed, March 30, 2022, 3:00 pm
Location:
Sunset Gardens
915 Bypass Highway, Richland, WA 99352

Marsha Polk
Marsha was born on September 17, 1949, and entered Heaven's Gate to join her immediate family on March 20, 2022.  She always called herself a true "Tri-Cities Baby."  Her parents lived in Richland, Dr. deBit (who delivered her) was from Kennewick, and she was born in what was then Our Lady of Lourdes Hospital in Pasco.
Marsha attended Sacajawea Elementary (on Williams Blvd.), Carmichael Jr. High, and Columbia H.S. (now Richland H.S.).   In 1966 she was selected as one of six "Outstanding Juniors" by the
Masonic Lodge in Richland.  Following graduation in 1967, Marsha attended Columbia Basin College (Pasco, WA), where she served on the Student Council, President of Baptist Student Union (BSU), and President of Phi Theta Kappa (National Junior College Honor Society) and was a graduation speaker in 1969.  She was also selected by CBC staff to receive recognition in "Who's Who in American Junior Colleges and Universities."  In the summer of 1969, Marsha served as a BSU Summer Missionary in Oakland, CA.  In the Fall, she moved on to Central Washington State College (now University), graduating in 1971 with a B.A. in K-12 Music Education, a Lifetime Teaching Certificate and later completed her 5th year in Education.
Following graduation, Marsha taught K-12 Music in Clallam Bay, WA on the Olympic Peninsula (1971-1974) and then at Finley School District (1974-1976).  She then decided teaching was not what she wanted to do with music and moved on to work for Westinghouse Hanford Company.  Starting as a Clerk, she was promoted up through the ranks to being a Staff Assistant for senior management, a Technical Writer/Editor and Security Analyst.  In 1980, Marsha was one of seven women who competed for the Management nomination to represent Westinghouse Hanford for the Business and Professional Women's Club Young Career Woman Award.  (But, she wasn't the one selected!)  However, she was later included in the 1984 edition of Outstanding Young Women of America.  Marsha concluded her Hanford career working for Bechtel in Document Control.
Through the years, Marsha has been active with several arts groups in the Tri-Cities.  She was a founding member and sang with Consort Columbia (now Mid-Columbia Mastersingers).  She also served on the Board of Richland Players as well as acting, producing, and directing for various productions.  In addition, she served on the Board of Richland Light Opera Company (now MCMT) as well as performing in shows and serving as Music Director or accompanist for  other shows.  Marsha received Lifetime Achievement Awards from both groups for her volunteer services.  She also performed in several of the CBC Summer Showcase productions as well as serving as Music Director or accompanist for other shows.
Marsha served two area churches as Music Director.  Having grown up at Richland Baptist Church, she moved into the role of volunteer Music Director there for several years.  Marsha eventually moved to Westside Church in Richland to join the staff there in a full-time position as Music Director.
Marsha is survived by her nieces Elizabeth McMurtrey (Eric) and great-niece Madelynn; Shari Frazier (Gus Sako) and great-nieces Carly Michila and Mylin; Nephews Rick Clark and Timmy Jacobs,Jr.; niece Jeanie (Kent) Bevers and their children Arrin and McKayla; and numerous cousins.  She was predeceased by her parents, Betty (Hammack) and Richard A. Polk, Sr. and siblings Myrna (Polk) Frazier and Richard A. Polk, Jr.
Marsha, Rest in the Lord's Peace. You were wonderful 💝 gift to others.
She will be missed by the chidren at Jesus Loves Me Preschool.
As we all grow older and our numbers grow less we have our memories from so long ago to keep us that are still here, going. Sacajawea was a long time ago with many fond memories. Our paths took separate directions but those early years are fond times. May God Bless and thank you for being part of my life so long ago.
Marsha had a servant's heart. She was always willing to help out in many areas. She was extremely talented and when she helped out, she was very good! When I saw her in Richland Rehab, we visited and I prayed for her before I left…..and then she prayed for me. That was Marsha.
I met Marsha through Richland Light Opera. I loved working with her on several shows and really enjoyed her sense of humor. She will be missed.
We had many fun times growing up on McPherson street. We went to Sacajawea together. Great fun running around our neighborhood. Marsha, Linda Watts and myself.
You are singing with the angels Marsha! Rest easy dear friend.