FIND AN OBITUARY
Service information is posted on our website only with approval from the family.
If you are seeking information not listed below, please contact us.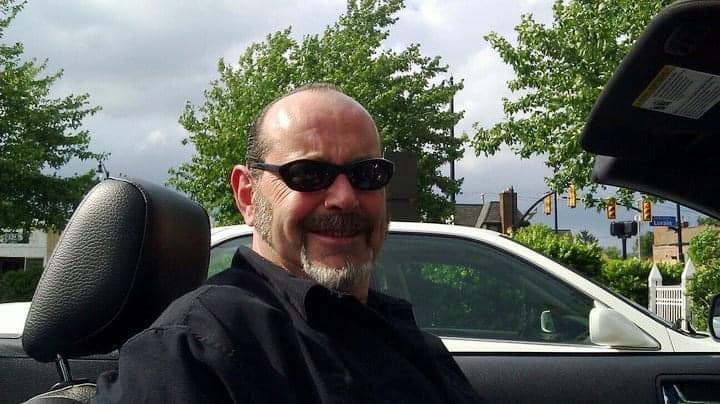 Perry Bennett
02/21/1957 — 03/09/2022
New to Livestream? Watch the tutorial.
Perry Bennett
Perry James Bennett, from Lynnwood, WA – loving husband, father, and Papa; passed away suddenly on Wednesday, March 9th 2022 in his West Richland, WA home with his loving wife by his side.
Perry was born in Seattle, WA in February of 1957 to his parents, William Edgar Bennett and Elsie May Black.
He attended Mountlake Terrace Junior High, and then Mountlake Terrace Senior High, from which he graduated in 1975.
It was in junior high that he first met and began to fall in love with his future wife, Ann Williams.
Perry and Ann dated senior year of high school, fell madly in love, and married shortly after in April of 1980.
They waited 5 years before welcoming their first child, Presley Jesse Bennett in January of 1986. A couple years later they welcomed their second child, Porsche Ann Bennett in September of 1988.
As a young family they spent many happy years in their Lynnwood WA home, going on road trips in the famous Bill Bennett "Cadibego", and camping trips with Boy Scout Troop 49. Perry loved helping out as a leader for Troop meetings. He had a lifelong impact on the members and parents of the troop, from Webelos all the way up through Presley becoming an Eagle Scout in 2004.
He was an avid Harley Davidson lover and collector, and enjoyed many weekend rides with friends.
Perry worked in and around trucks and heavy equipment his whole life, even as a child in the shop behind their home, along with his brother and dad.
He held many different roles with many companies over the years, including Gaston Brothers, Rabanco Recycling, Demolition Man, and more.
In 2011 Perry accomplished a long term dream of starting his own company, Bennett Custom Transport, LLC. He was no longer "working for the man" and could run things his way. Which we all know was the ONLY way.
He worked unimaginably hard his whole life and was an incredible provider for his family for over 42 years. Perry was known for always coming to the rescue, no matter what your need was, he would drop everything to come save the day. This was true for everyone he knew; friends, family, and coworkers alike.
In 2018 he joyously welcomed his first grandchild, Harvey Jowed Hadeed, born in October to his daughter, Porsche and her husband Jowed. Two short years later grandchild number 2 was born in June of 2020, a baby girl – Stella Rose Hadeed. Since then his grandchildren have been the light of his life, and the subjects of much bragging.
In 2019 Perry purchased a home in West Richland WA for Ann and himself to be closer to their children and grandchildren. While his business was still in the greater Seattle area, he made trips back and forth on weekends to spend time relaxing in the sunshine with family and friends. He had began the process of moving there full time, and even purchased a piece of property in Benton City to move his company onto.
At 6 feet 5 inches tall weighing roughly 280 pounds, Perry was an intimidating yet gentle giant with a tiny trustworthy chihuahua companion, Jellybean, always by his side.
Perry is survived by his wife Ann, his son Presley, his daughter Porsche (Jowed), his grandson Harvey, and granddaughter Stella; as well as his sister Cindy (Mark). He is preceded in death by his father Bill, his mother Elsie, and his brother Dave.
A legend among the trucking community, a deeply caring and dedicated husband, a generous and proud father, the greatest "papa" his grandkids could ever wish for, and a friend to so many; Perry will be greatly missed by all who knew him.
His legacy will live on forever in our hearts.
A celebration of Perry's life will be held at Carleton Farms in Lake Stevens, WA on Saturday April 30th from 12pm-4pm.
A GoFundMe been set up to help the family with funeral and burial costs, and the many unexpected expenses after Perry's passing.
Donations can be made at:
I went to High School with Perry always a funny and cool person R.I.P.
I moved away from MLT after fifth grade, but memories of Perry have stayed with me. Always a nice boy and a gentleman. I'm so very sorry for your loss.
Perry you are the best friend in my life, I loved you like a brother. You always looked out for me and many others. I hope I get to see you on the other side. I send my condolences to all the family.
If anyone would like to share stories I'd love that.
Perry was my next door neighbor. He was always happy loved his family and Jellybean was his constant companion.
Perry you and your family were missed when you went East. Now you are in a much better place……God Bless you and your family.
Perry was one of the best of the best. Loved engaging in conversation and music and frisbee golf and at the Pine flats Apple blossom times and and and. My best thoughts for you Anne and the Family.
Jim Osborn
Perry used to always hang around my brother Rick Mayer and Lief Olsen he was always a class act. RIP
A wonderful guy, enjoyed meeting him and knowing him. Perry will be missed RIP
Our prayers are with your family at this time of loss.
My co-worker my friend! You will be dearly missed!! Rest in peace my friend!! And to your family im sorry for you lose perry was a good man he helped me so much in my trying time!! My thoughts and prayers are with you all may God bless and ease your hearts!!!
My
Dear Anne and family, I am shocked and saddened by this horrible news. You two made a lovely family and I hope you had many of happiness. I pray God will help to comfort all of you.
Only knew Perry from Scouts. He was a stand-up guy, hard-working and a straight shooter. May God bless his family.
You will always be in my heart
I too was shocked and grieved with the news…wonderful, gentle, kind, thoughtful giant of a man…may God grant all, peace beyond understanding of the why. Perry was a dear nephew, loved seeing him at family camp, sending loving hugs to all.
Ann and all of your family-I am stunned to hear about Perry, just shocked. He was my very first cousin and held a special place in our family from the very beginning (he was the ring bearer at my parent's wedding). Such a special man. My heart goes out to you. May God grant you peace beyond all understanding.
Rip my friend. Thanks for the memories and for teaching a young impatient man the art of driving semis in the 80's. I will miss you as all people you touched during your life but look forward to reuniting on the heavenly highways in a sweet Peterbilt. My thoughts and prayers go out to Ann and Family wishing you peace and grace during this hard time.
Perry was a man everyone liked a hard working man with a kind heart, he would help you if he could or just give the support you needed, He and I worked together for years his knowledge of equipment was unbelievable, he could fix almost anything . I considered him one of my very best friends he and I helped each other for over 30 years. I will truly miss this man! God blessed us all with his friendship!
My thoughts and prayers go out the Ann and family.
Godspeed Perry! Jammin gears all the way
What a shock ! Perry was a part of our family .
I'm so sorry for your loss. My thoughts and prayers go out to your family.
Ann & Family,
We are very sorry for your loss. Wishing you love and the support of your many wonderful memories with Perry over the years. He will be remembered by many as one of those exceptional people who always made things better in whatever way he could. With our love, Ray & Joanne
I was truly saddened and shocked when I read of Perry's passing. I grew up with Perry or PJ as we called him. He was always helping his Dad work on something. Another neighbor, the Larks bought one of the custom motorhomes and Perry had helped. He never bragged. He acknowledged his work with a shrug of his shoulders. Even as a young boy he was kind and thoughtful. He was always the tallest in class-and I was the shortest. I remember one class picture in elementary school and he asked me if I knew where to go? He immediately stepped in the front line. I followed his lead and climbed the steps to be in the back row. The teacher immediately made us switch but we thought it was funny. When Perry began dating Ann you could see how incredibly happy he was. Ann and Perry had an ease in their relationship you don't often see in couples that young. My heart goes out to Ann, Presley, Porsche and all his family and friends. Perry was truly one of the good guys.
So many memories from years ago flooded my mind upon hearing of Perry passing. He was such a kind soul. I remember many trips to Sun Lakes with Ann in my red VW, Beach Boys blasting on the 8-track, where we would meet up with Perry and the rest of the party people. You and Perry were always together. A beautiful love story. Good times and great memories. Wishing you and the family love and many blessings as you go thru your loss. You were so blessed to have such a great love.
Ann & Family,
I truly am so sorry for the loss of your beloved husband, father, papa and friend. Hugs from 3 thousand miles away. You'll all be in my prayers. May God comfort you and hold you in his loving arms while you navigate through your grief. God bless and keep you all until you meet Perry again.
Although I only knew and had worked with Ann and Presley at Whole Foods Market in Lynnwood, I had followed them on Facebook and had come to love all their family stories and photos. My heart goes out to each of you for this sudden and great loss.
As a young boy growing up in Mountlake Terrace, I spent many a day with PJ and Tooter aka Perry and Dave. I'll always have great memories of them.
Perry was the best-looking kid in the class, from elementary school on.
I am terribly sorry for your loss. Thinking of you, Ann.
Perry touched our lives in so many ways and will stay in our hearts forever.
There are no goodbyes for Ann, Presley and Porsche – Perry will always be in their hearts and minds. And his grandchildren will remember him and carry on his loving memory. Miss you Perry, thank you for your life that helped us so much. God has you now – onward !
God bless you.
With love, Aunt Alice & Uncle Randy
Perry was a great man and loved by many. As a cousin to Perry, I was lucky to know him for many years. My heart goes out to Ann and Presley, Porsche and Jowed and the grandkids. He loved his family so much. We have a heavenly reunion to look forward to!