FIND AN OBITUARY
Service information is posted on our website only with approval from the family.
If you are seeking information not listed below, please contact us.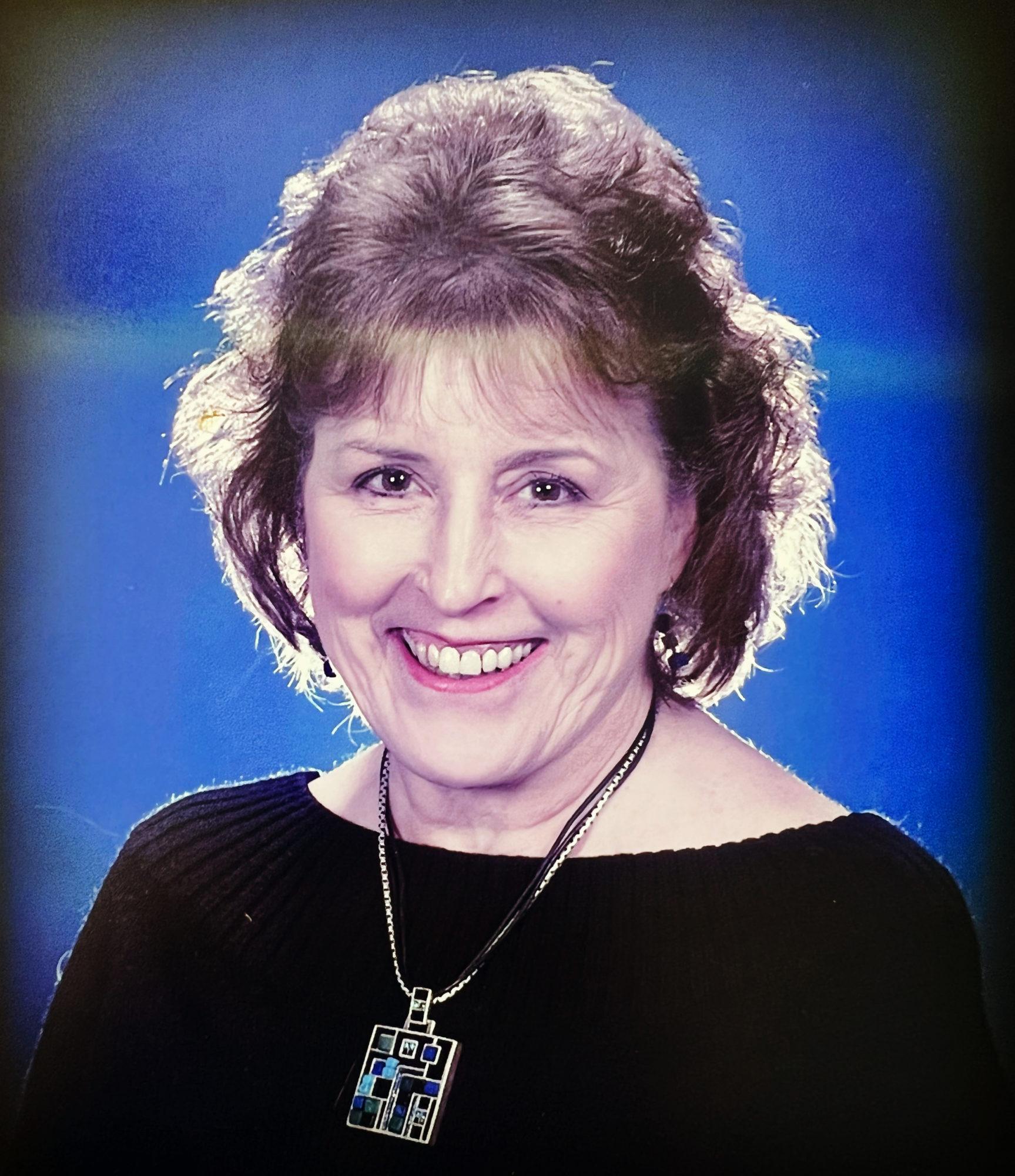 Bobbe Burnside
12/24/1941 — 04/01/2022
From Richland, WA | Born in Yakima, WA
Viewing
Starts:
Fri, April 8, 2022, 5:00 pm
Ends:
Fri, April 8, 2022, 7:00 pm
Location:
Einan's At Sunset Funeral Home
915 Bypass Highway Bldg. H Richland, WA 99352
Recitation of the Rosary
Starts:
Fri, April 8, 2022, 6:00 pm
Ends:
Fri, April 8, 2022, 7:00 pm
Location:
Einan's At Sunset Funeral Home
915 Bypass Highway Bldg. H Richland, WA 99352
Mass of Christian Burial
Starts:
Sat, April 9, 2022, 10:00 am
Location:
St. Patrick Catholic Church
1320 West Henry Pasco , 99301
Graveside
Starts:
Sat, April 9, 2022, 11:00 am
Location:
Sunset Gardens
915 Bypass Highway, Richland, WA 99352

Bobbe Burnside
On December 24th, 1941, God blessed Bobbe with passions for music, education, family, and faith.  Shortly after her birth in Yakima Washington, her parents, Peter and Elsie DeVries, moved the family to North Richland, where she would become a lifelong member of the Tri City community.   She was the eldest of seven children and learned at an early age to love and care for babies.
Bobbe was a gifted pianist and enjoyed classical music.    She spent many joyful hours practicing and studying music at the Christ the King convent.  She attended Richland High (class of '58) and was active in CYO, choir and Pep club.  She later sang with Sweet Adelines.  Her love of music introduced her to her husband to be, Tom Burnside, while singing in the church choir.  They were married in 1958 and had four children – Vicki, Jim, Lynda and Caryle.  Bobbe was a devoted Mom and talented seamstress.   In many Easter photos, she and the children were dressed in her beautiful creations.  Tom and Bobbe would become divorced in 1966.
Bobbe's passion for education is inspirational.  As a single mother of four, Bobbe earned her degree while working full time to support her family.  At work she took on increasing levels of responsibility as she began in administrative roles and then took on information technology roles at Hanford.    She spent decades taking classes and the whole family celebrated when she graduated with a B.A. in Business Administration from WSU Tri-Cities in 1993.  Bobbe retired in from Our Lady of Lourdes Hospital where she worked as a staffing coordinator in 2002.
Bobbe stretched herself to be a loving mother on top of advancing in her career and earning her degree.  Nights and weekends were spent chauffeuring her children to dance lessons, shooting lessons, part-time jobs, Sunday masses, and large weekly family get-togethers at her mom and dad's house.  Through this flurry of activity, Bobbe also maintained loving relationships with a handful of girlfriends; she would spend hours talking on the phone with them, particularly Donna Curtis and Eileen Hamilton.  With three girls, phone time was a precious commodity in the Burnside home, so she installed her own private phone line.
Bobbe celebrated her children's accomplishments and was always in the front row cheering as they danced on stage, graduated from high school, and at every moment whether celebration or setback.  Next came their weddings; she became a grandmother with the first of her six grandchildren in 1984 and her "little people" were the highlight of her life – especially the babies.  They have great memories of time with her quilting, crafting, listening to music, reading, making cookies, playing with her cats, and enjoying the annual family get togethers at Cannon Beach.
In 2014, Bobbe moved to Hawthorne Court and enjoyed the friendships, activities, great food, and caring staff.  She entertained her family there regularly and they fondly recall Mother's Day brunches, days by the pool, easter egg hunts, birthday celebrations and Seahawks parties.
Bobbe was a strong woman of faith.  Her children were raised in the Catholic church and through the years she was a parishioner at Christ the King, St. Josephs, Holy Spirit, and St. Patrick's.  God called Bobbe Marie DeVries Burnside home on April 1, 2022, surrounded and comforted by her children, sisters and grandchildren who were the light of her life. She was 80 years old.
Bobbe's values of faith, hard work, family and the importance of a good education live on in the family and friends of those she loved.  Bobbe was preceded in death by her parents Peter and Elsie DeVries.  She is survived by her siblings Jackie Brown, Pam Laughery (Lyle), Candy DeVries (Lee), Gayla Bratton (Scott), Melodie Lenkersdorfer (Duane) and Lindsay DeVries, her four children Vicki Bogenberger (Paul), Jim Burnside (Tammy), Lynda Bauder (Tom) and Caryle Brown.  She is blessed by six grandchildren Charles Bogenberger, Ashley Henry (Marcus), Jaimi Burnside, Rodney Bauder, Jennae Brown and Andrew LaBrash and five great grandchildren Harper, Elle, Delilah, and Faye Henry and Everly LaBrash.
Visitation will take place on Friday, April 8, 2022 from 5-7pm, with the Recitation of the Rosary beginning at 6pm at Einan's At Sunset, 915 Bypass Hwy, Richland, WA 99352.
Mass of Christian Burial will be held on Saturday, April 9, 2022 at 10am at St. Patrick's Catholic Church, 1320 W Henry St, Pasco, WA 99301. Interment immediately following at Sunset Memorial Gardens, 915 Bypass Hwy, Richland, WA 99352. In Honor of Bobbe, please wear bright colors to services.
I will miss you. I was so lucky to have met you. I am praying for comfort and peace for all of those that you loved 🙏🙏🙏
My memory of Bobbe is a beautiful woman that always had a smile for everyone and kind words . She loved her children and grandchildren and they adored her. I considered her a dear friend and she will be missed not only by many, but by dozens. I'm sure she has already signed up for God's choir and will be welcomed with open arms. Sing loud enough so we can hear you Bobbe and God bless you for your friendship. I won't say "Goodby" just "Till we meet again."
A wonderful mother, loving , caring, striving to always better herself, setting a great example for her children and grandchildren.
She will always be loved and remembered.
I pray God's healing and love surrounds you all!
I hope you find comfort knowing your mom is in heaven and is now with my mom who I'm sure is excited beyond words to see Bobbe! I can picture them talking and laughing together for hours on end. 🥰
My love to you all!
Darla
This is such a wonderful tribute to the amazing woman she was during her time on earth! Our prayers are with the Burnside family.
We love you!
My sincere condolences to her family (children, grandchildren, sisters, brother and
brothers-in-law.
You are in our thoughts and prayers during this difficult period. Bobbe was a neat lady and made Dad's transition to Hawthorne Court so much easier on us. I asked Bobbe what she saw in dad, and she said,
Caryle, We are so sorry for your loss. From our family to yours, our thoughts and prayers are with you and your family.
I will always remember your laughter and kindness. You raised four incredible children all of whom are loving and fun just as you. May you and my mom now spend your days in heaven, singing and dancing! Love to you all and my prayers for comfort to all of the family.
With heavy heart I say goodbye to a grand woman I considered a 2nd mom during my childhood. The laughter, the scoldings, the guidance & your love & example helped make me who I am today. You may have joined your Angels but you will never be forgotten. ,,,,PS, I always envied your private phone line❤️
My sincere condolences for the entire Burnside family. I pray that our Heavenly Father bring you peace during this difficult time.
Denise Stocker
Rest In Peace, dear cousin Bobbi. We have wonderful memories of your lively laughter and bright personality at family gatherings. Love and prayers, your cousins, The Clark Family