FIND AN OBITUARY
Service information is posted on our website only with approval from the family.
If you are seeking information not listed below, please contact us.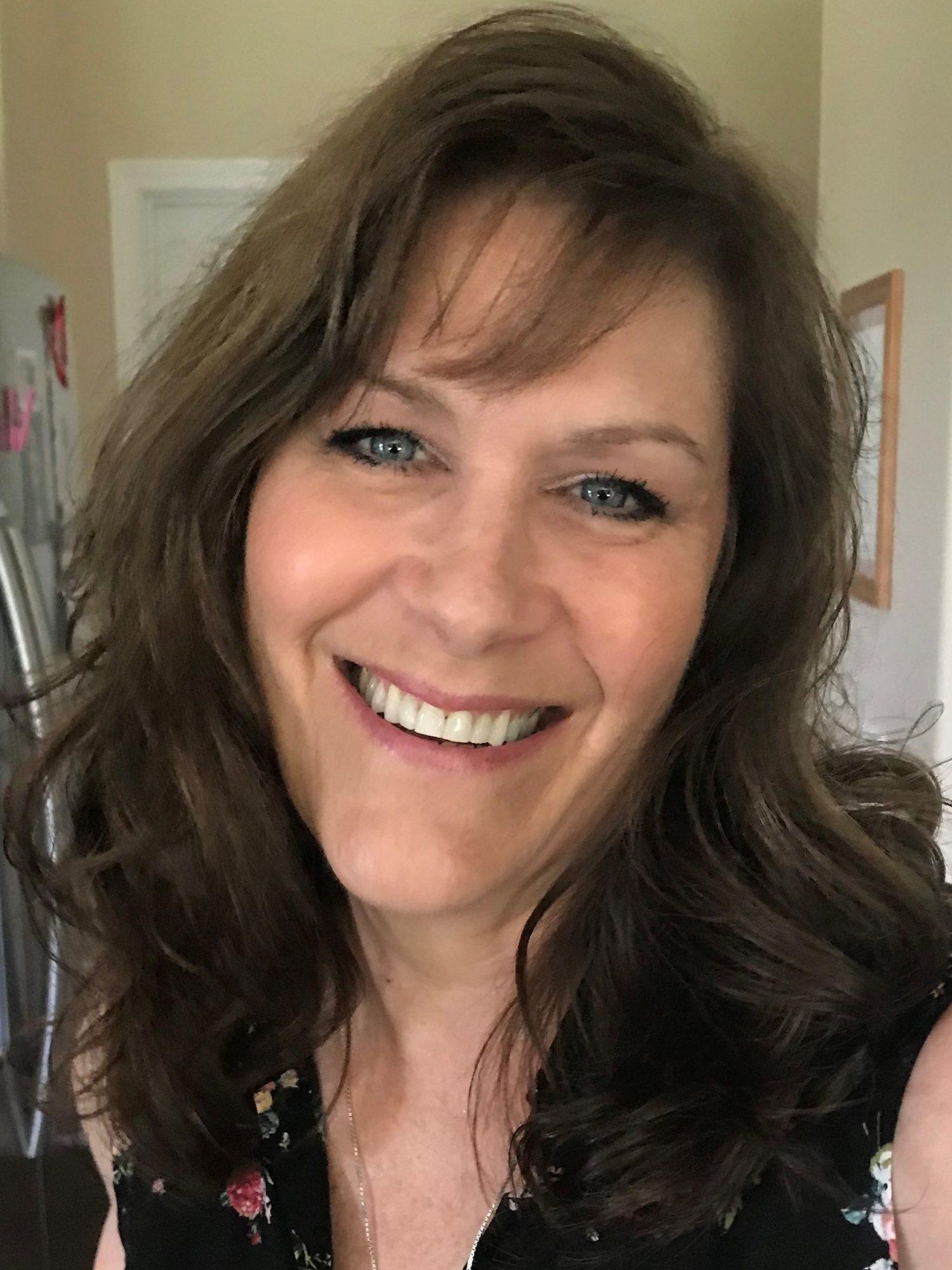 Kristina Artz
02/19/1963 — 04/10/2022
From West Richland, WA
Watch Service
New to Livestream? Watch the tutorial.
Kristina Artz
Kristina Elise Artz was 59 years old and lived in West Richland Washington. She went home to be with her Lord, with her family, and her beloved pets by her side on April 10, 2022 after a year long brave and courageous battle with cancer.
Kristina was born on February 19, 1963 to Gary and Gail O'Hern in Seattle, Washington. Her family moved to Bothell, Washington in 1965 where she spent all of her childhood. In her younger years she was affectionately known as Kitten. She enjoyed riding her horse "Boots" and spent a lot of time curled up on her bed with the family dog "Lady" reading books. She graduated from Bothell High School in 1981. In 1988 she bought a condo and moved to Lynnwood.
Kristina worked for many years as a bartender at El Toredos in Lynnwood, Washington and at the Shilo Inn in Richland, Washington where she formed many close relationships that lasted a lifetime.
On July 24,1998 Kristina and Frank Artz met at La Center, Washington. They knew immediately that they belonged with each other and were married exactly one year later on July 24,1999. Together they built a beautiful family with their daughter Carmin and son Shane. Kristina and Frank bought property in Benton City were they lived for many years until more recently building a house in West Richland.
In 2010 Kristina retired from bartending and spent her time tending to their property and caring for her many rescued pets.
Kristina was predeceased by her father Gary O'Hern and sister Carrie. She is survived by her husband Frank Artz, daughter and son Carmin and Shane, her six grand children, Tori, Andrew, Madilyn, Finn, June, May, her mother Gail O'Hern, and brother Patrick.
Kristina had a passion for rescuing and caring for animals. Especially those that were broken in some way.  She had a wonderful sense of humor and an infectious laugh. She loved others deeply and was deeply loved by so many people. Kristina will be missed immensely!
Services will be held on May 15, 2022 at 2:00 at Einan's / Events at Sunset (Event Center) at 915 Bypass Hwy Richland, Washington. 99352
I just found out kris passed away. I loved her so much. She was the maid of honor at our wedding. Im so sorry for her family. I lost contact with her when she moved to the tri cities but always think about her. Im so sorry for your loss
The sound of your laughter…the twinkle in your eyes…the love in your heart for my brother…the joy you brought to life…such a wonderful gift you were to us all!
Thank you dear sister!
Goodbye beloved, until we meet again on that bright, glorious morning!
My adored friend,
Thank you for those days you helped me be a little more gentle,kind,understanding ,tolerate and forgiving. Thank you for those days you helped me be a little more outspoken,and so much braver . Always braver.
You have given your gift to us all. Much love to Frank and the fam that you adored and are so proud of.
Forever loved and forever missed. And I will always be braver…thank you.
I love you
Frank, I wish I knew the words to say to comfort you. I do not. Your wife Kris was beautiful, both in body and soul. I am so sorry for your loss.
Dearest Kris………it still doesn't seem possible that you are gone. At least we used the last of your life to call, text, email and stay in touch more than ever. We were so close, and surprised each other on how much we really thought alike. It is a great story about how you and Frank (Jon's good friend) met at one of our summer picnics on the farm, and married a year later. Frank lived with us after my son was killed, till school was out in 1980, It was a blessing to have him with us. Till we meet again…….Love you, Aunt Pat
I'll remember Kris for the times she offered guidance, her incredible capacity for joy, and compassion for animals. I'll always value the time she took to listen and the playfulness she had in life. Kristina's positive influence on the lives of those who knew her is undeniable and I was lucky to call her my mom. I love you Kris!
She will be missed…
Kris,
You were one Groovy chick !! Oh and that laugh of yours will always ring in our head. Steve and I have so many wonderful, funny memories of you . Rest easy Sistah!!!
See you again,
Steve and Shar
My darling baby girl, You will always be our "Kitten". So many great memories you gave our family. Your infectious laugh. Your love of people, family, friends and animals.
I will miss your daily calls. Love you Mom
My dear beautiful friend, I know you are with our Father in haven and with your Father and sister. We spent so many fun fun unforgettable times together…BF…I know those times were unforgettable, because every time I was fortunate to see you you would recite all the hilarious events with such excitement in your voice and the biggest smile on that beautiful face. Miss you so very much. Thank you for blessing me with your friendship. Oxox
Kris would walk in a room and you would know it. She had an amazing smile, kind eyes and a contagious laugh. She showed me a Mothers love, and taught me so much. She taught me how to drive a stick shift in that little car she didn't ever really want to get rid of. We argued about hardwood or carpet, so now every time I have vacuum lines I think of her and smile. We could laugh about the smallest of things like naming a tree in the back Stewart. "Look what I can do"( Maybe an inside joke). She was there for the birth of Tori, and every important and non important event in our lives. She has sprinkled memories of herself throughout my everyday ordinary. I can hear her voice in my conscience. She was a great voice of reason. She was always there when I needed a mom. She was there when I needed a friend. The love and compassion she showed us and her animals was unmatched. She was so strong and passionate in my eyes. F#ck Cancer for taking her so early in her life. There was so much love that she had to give! She has and always will be a cherished part of our lives. I hope the people that she was able to share her eyes with will experience the beauty she saw in the world as well. Until we meet in Heaven, we will have our precious memories, life lessons and love.
I'm truly a very blessed man to have Kristina as my little sister! So many wonderful memories! She was always so much fun to be with! She had a great sense of humor and a laugh that made everyone around her laugh too. She had so much love to give to both people and animals. I miss her terribly but very much look forward to seeing her again in heaven! Love you so much little Sister!
Your big Brother Patrick.
Here's how Shelly and I will always remember Kris. Kindhearted, extremely intelligent, funny. Yes, Kris checks every box. However, Shelly and I had the privilege of seeing Kris laughing so hard, at a Christmas party, that no noise was coming out, she was crouched over, and when she stood back up, she was wiping tears from her eyes. This moment will forever be sketched in our minds, this is Kris Artz to us, If you had the opportunity to meet her, congrats, you are now a better person from it. An absolute Angel❤️
Frank,
We are extremely sorry for you lose; we love Kris and you dearly. We will miss Kris's infectious smile and great sense of humor. My fondest memory of Kris was when I would stop in at the Shilo Inn after playing an evening of golf after work. I would order a glass of wine, of course she remember what I drank, and I would sit in the corner of the bar and just watch her work the room. She was just fun to watch, everyone in the room enjoyed talking to her and of course they always gave her a good tip.
Kris, we will miss you and you will always be remembered in our hearts.
Love,
Sharon and Mike Artz