FIND AN OBITUARY
Service information is posted on our website only with approval from the family.
If you are seeking information not listed below, please contact us.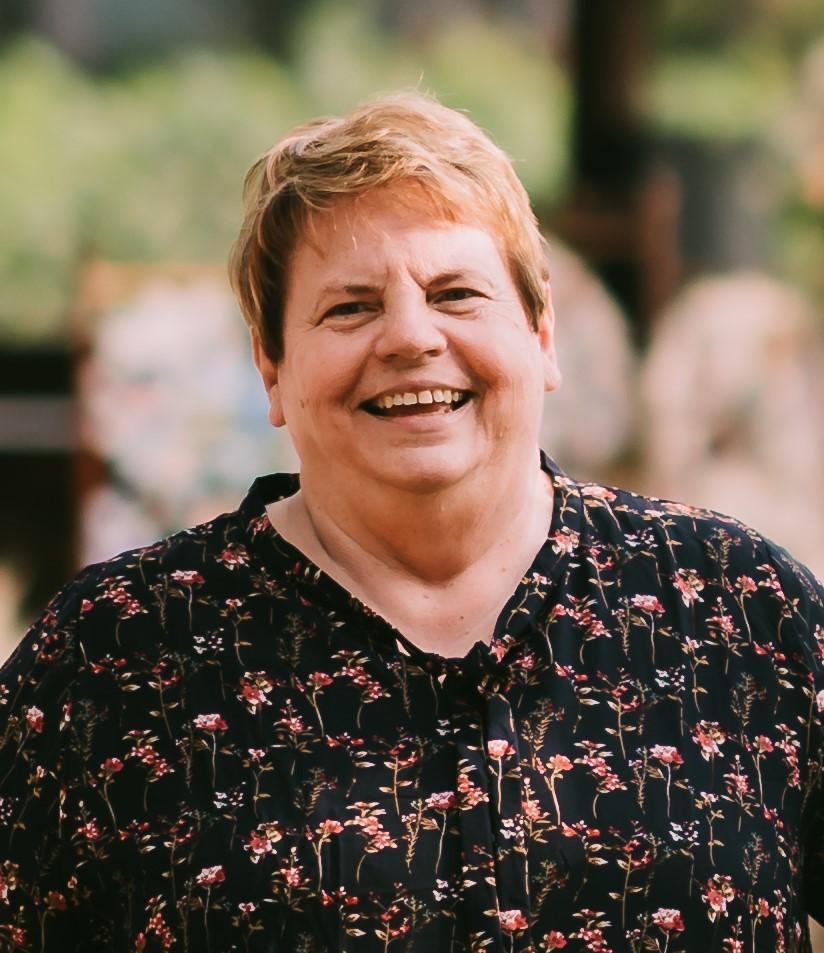 Suzanne Louise Dezember
12/23/1946 — 04/21/2022
From West Richland, WA | Born in Evansville, IN
Watch Service
New to Livestream? Watch the tutorial.
Public Viewing
Starts:
Mon, April 25, 2022, 1:00 pm
Funeral Service
Starts:
Mon, April 25, 2022, 2:00 pm
Suzanne Louise Dezember
Suzanne Louise Dezember went home to be with her eternal companion Tom, on April 21, 2022. She was 75 years old. Suzanne was surrounded by her loved ones until her very last breath.
Suzanne was born December 23, 1946, in Evansville, Indiana, to Elmer and Claudia Small and was the eldest of two children. She was an amazing big sister to her brother Rodney.
Suzanne met the love of her life and her and Tom were married June 24, 1967.
Suzanne graduated from the University of Evansville, with a degree in Nursing, in June of 1968 then eagerly began her very fulfilling nursing career. She held various positions in the states of Indiana, Arizona and Washington, where she finally came to the Benton County Health District where she retired in 2010 after working 42 yrs.
In 1979, they packed up and moved their family to Arizona. She continued her Nursing career in a nursing facility there. She loved nothing more than caring for others. It was during their time in Arizona that Suzanne and Tom were baptized into the Church of Jesus Christ of Latter-Day Saints.
Suzanne and Tom with their young sons Stuart, Ian and Duffy then moved to the Tri-Cities in 1980. Suzanne again worked at a nursing facility, Kadlec Hospital and then moving over to the Benton-Franklin Health Department where she retired.
Their fourth son Ted was added to the family in 1982 and their family was complete.
Suzanne loved spending her free time watching World War II films and reading. It was always a good day for her when she was able to drive down to the river and read a good book.
She loved being out in the sun with Tom on the golf course while he played. She also very much enjoyed watching her four sons play all their sports. She and Tom continued their love of watching sports, when their grandchildren where old enough to start playing themselves.
Suzanne especially loved watching her grandchildren participate in their sports and activities. She was their biggest supporter, and never missed a game and nothing could stop her from being the loudest cheerleader. Her spirit was contagious, and her excitement was so heartfelt.
Suzanne is preceded in death by her father Elmer Small, her mother Claudia Small, and love of her life Tom Dezember.
She is survived by her brother Rodney Small (Donna), her four sons, Stuart (Renee'), Ian (Christine), Duffy (Kelli) and Ted (Ashley). Her grandchildren that were the light of her life, Benjamin and his wife Emily, Camryn, Mason, Kendall, Brinley, Cooper, Hadley, Piper, Kade, Tyson, Alisha, Elizabeth and Thomas.
Hi grandma I miss you I love you
hay gm my gm just pasd and we mess her soooo much send us a prar
i love you gm Elizabeth
I am so very sad to hear of Suzanne's passing. She was one of the warmest, kindest, sweetest, most loving women I have ever had the pleasure of knowing. And she was the proudest mother and grandmother ❤️ Love you Suzanne ❤️ You gave the best hugs ❤️❤️
Suzanne was always so warm & friendly, Praying that you'll find comfort in your memories of her,
Sorry to have missed the funeral
Beautiful lady, Sure enjoyed spending time with her and will miss her lots, She was my mentor when I did my clinical at BF Health dept.
GOD bless and praying for peace for all, which is what Suzanne wanted for all of you,
loving LIFE<
Winnie Zeamer
I will always be grateful for the love and kindness Suzanne so freely gave to me and my kids! She was an amazing lady who will be missed.
Suzanne was such a warm and comforting presence in the neighborhood growing up. Whenever we'd come over, she would greet us with a big smile and the occasionally ice cream. I am grateful to have grown up with her in my life and I hope my own children can grow up with someone like Suzanne in their lives as well.
We loved Suzanne and Tom. We have great memories of times we had with them both, including getting to work with them in the temple. When Tom passed away, it left a huge hole in her heart and life, and we are glad they get to be together again.
Suzanne was a loving, thoughtful, and compassionate friend. We will miss her.
We hope her family will be buoyed up by the memories to their sweet sister, mom, and grandmother.
Here was a life full of service, love, and light. We have all been blessed in our friendship of Sister Dezember! I'm grateful for her example and kindness on the Widgeon court cul-de-sac.
Loved this lady!! She was beautiful inside and out. So happy she is with. TOM now. I'm sure she is very happy RIP Suzanne
I loved Suzanne and Tom. They were both kind happy and generous. I am happy they are together again.
I will miss Suzanne. She was always so kind to me and fun to be around. I have been blessed to have known her. My sincerest sympathy's go to her family.
We are saddened to learn of Suzanne's passing. As you share family memories through stories and pictures, we remember Suzanne and Tom as great neighbors. From Tapteal days all through Hanford High and beyond…PTA, football games, track meets, 4th of July cul de sac fireworks, and all of the times we shared over 26 years together on Widgeon Court. Your family was her greatest joy and we know that you will find love and support from each other. Our thoughts are with you all.
The Dezember house was always a comforting place as we all ran around West Richland in the 80's and Suzanne always welcomed me in with open arms. In later years, she was a comfort for me in ways I will forever be grateful after the passing of my dad. She was a sweet, sweet soul and I am blessed to have known her.
Suzanne was a always treated me like family, and always had a warm smile and a big hug. You could tell she truly cared about people. She was an amazing person and will be deeply missed.
Loved Suzanne, I was one of the missionaries that brought her and Tom into the LDS church back in 1973. We have always stayed in touch and especially enjoyed the Christmas cards where we would catch up each year. I will miss Her greatly.
Suzanne Dezember was a wonderful mother. As a second grade teacher, I was privileged to work with her. Her boys were such a joy!
I am so sorry for everyone's loss, my cousin Suzanne was a wonderful person I remember when I was a little girl how she would always put her nursing cap on me and tell me if I stayed in school I could be a nurse just like her, I'll miss our talks from time to time I'm sending love to everyone.
she was such a joy to be around I enjoyed working with her
I am so sorry you boys have lost your dear Mom. Over the years I watched her support you and love you in every way. In recent years I enjoyed seeing her and visiting at grandkids' events. You will miss her every day forever, but you have wonderful memories that will sustain you. My heart goes out to you.
Suzanne has been a light & a friend to our family for many years. She always had a ready smile, a hug & a story to tell. It was reassuring to have her calm advice & helpful answers to our questions when our teenage son was diagnosed with lymphoma. She was a brave & courageous woman to the end. Her stoic example of determination & faith will always be an example to us. We are grateful she is now free of pain and is able to be with her Savior, and with her beloved Tom.
I remember the time she helped sewed me up after I had hit my head on the beam of my parents home. I was scared and she calmed me down and helped me to relax as my parents raced to get me to an emergency room for staples. I still have the scar and the good memory of her helping to heal my body. She will be missed.
Suzanne cast a warm and loving light on us all. She told a great story and shared her smiles and laughter readily. She treated our children like they were her own. We will miss her terribly but we were blessed to know and spend time with her.