FIND AN OBITUARY
Service information is posted on our website only with approval from the family.
If you are seeking information not listed below, please contact us.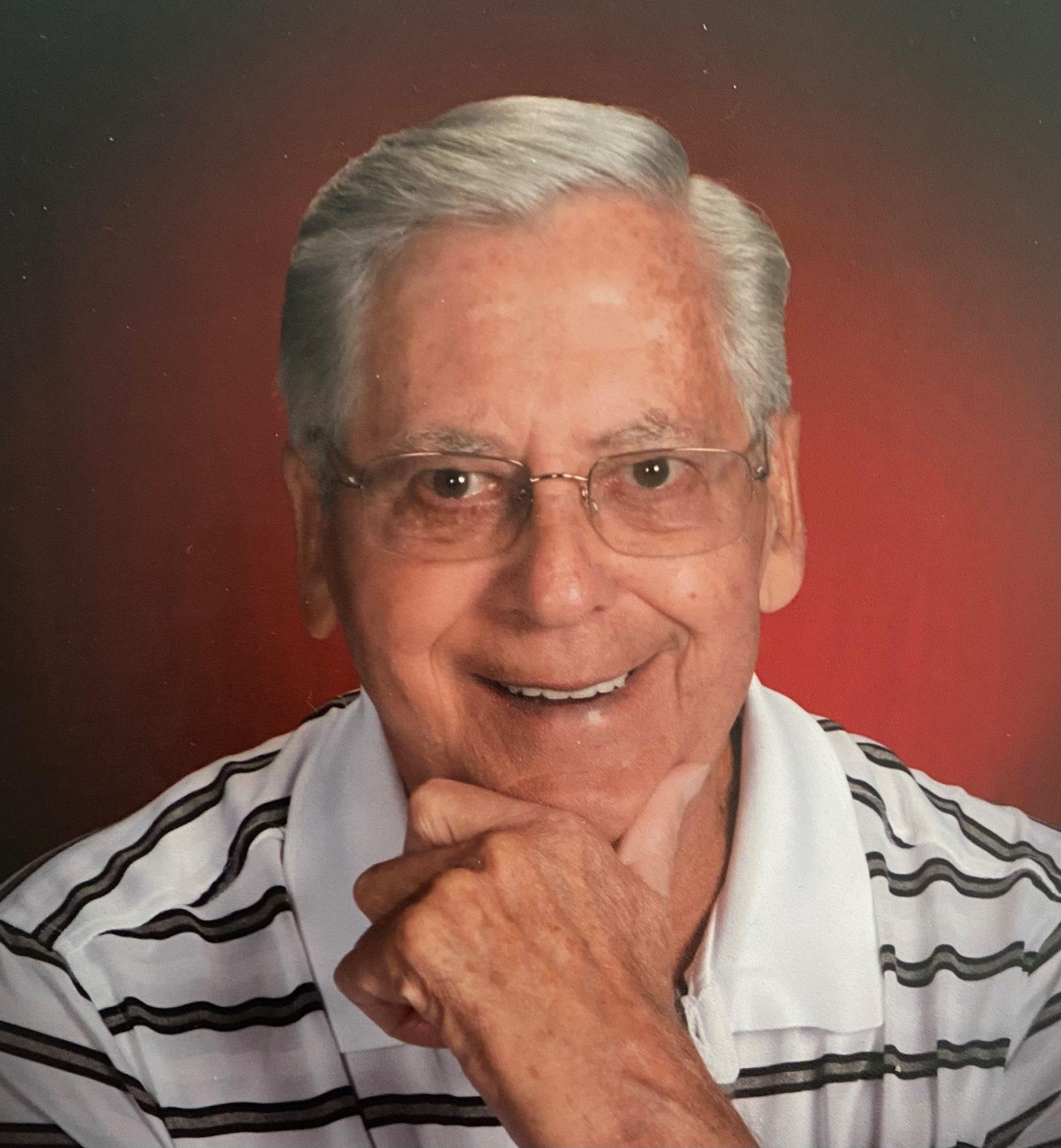 James Edward Loss
10/30/1935 — 05/03/2022
From Kennewick, WA
Memorial Service
Starts:
Mon, May 16, 2022, 3:00 pm
James Edward Loss
James (Jim) Edward Loss died peacefully in his sleep Tuesday, May 3, 2022. He was an adventurous, fun-loving soul, devoted husband, caring father, and loving grandpa. Jim was born in Seattle, WA on October 30, 1935 to his beloved parents, Ralph and Cleora Loss, and together with his sister, Marjorie Stone, grew up in their home on Rocky Point in Bremerton. He cherished the Rocky Point home where he enjoyed countless boyhood adventures exploring the woods and waters of Puget Sound.
Jim graduated Bremerton HS in 1953 and entered Washington State College at the early age of 17. After an interlude of proud service with the US Marine Corp, he graduated in 1960 with a degree in Speech focused on Radio / TV broadcasting. While at WSC, he met the love of his life, Jeanette (Jean) Lillian Hofland, an Education major. They married shortly after graduation, and remained happily married, die-hard Coug fans for life. She was his greatest love. She was his rock.
Jim was a radio announcer for KBRO radio in Bremerton when he and Jean had their first child in 1961.  Disenchanted with radio / TV after three stations and three moves in under three years, he followed Jean into Education, and they settled in Richland, WA to pursue teaching careers. They bought their house on Marshall Ave in 1964 where they lived for the next 58 years, adding three more children, and making many cherished friends.  In 1976 they built a mountain cabin near Ronald, WA, which brought years of immeasurable family joy and bonding…and more friends.  Neighbors, Golf buddies, TGIF group, bridge club, and RV group are some of the many people with whom Jim shared his time and his jokes.
Professionally, Jim enjoyed sharing his own interests through course offerings. He taught drama class and produced high school plays, taught audio / video production, created and taught a course on flying after earning his pilot's license, and led the cross-age teaching program.
Jim was a creative, do-it-yourself man, with a workshop to prove it. Finishing the home basement, family room addition, and cabin interiors were some of his bigger projects. His favorite leisure activities were enjoying the cabin, golfing, RVing, and watching the Cougs, Seahawks and Mariners, mostly with family, most of all with Jean.
Above all, Jim was a family man…some beautiful mix of George Bailey, Mike Brady, and Clark Griswold…with an indelible sense of humor. From road trips to Yellowstone and Disneyland, to trailer camping, to time spent at the cabin, to RVing in retirement, the adventures were endless and all focused on family and friends.
Jim is survived by his wife, Jean; children, Kris (Cameron) Mitchell, John (Julie) Loss, Kelly Weissenfels and Karla Willson (Bill); grandchildren, Meganne (Deven) Austin, Hannah (Steven) Beo, John Loss II, Robert (Gabriell) Weissenfels, Bailey (Jack) Willson, James D. Loss, Barron Willson, Adam (Olivia) Weissenfels, Nathan Mitchell and Joey Weissenfels; nieces and nephews, Debi Carrier, Brad Stone, Theresa Summit and Bill Thompson.
A memorial service will be held at Richland Lutheran Church on May 16 at 3:00 PM.
In lieu of flowers, donations may be made to Alzheimer's Association in support of Jean or to Richland Lutheran Church.
In the spring of 1964, a new drama and English teacher, Mr. Jim Loss, decided to do something new and different with the drama program at Col-Hi. He produced and staged the musical Bye Bye Birdie—-with students! The movie had been very popular only a few months before, so this was risky to say the least. It was an amazing success in May of 1964–we had never seen anything like it! It played to packed houses, and I think by the end of the run every student had seen it at least once. To say Mr. Loss had a vision of what kids could do is an understatement. He went on to do more musicals and to help so many students reach their potential. He will not be forgotten for so many reasons, but Bye Bye Birdie remains with me.
Mr. Loss,
I am very thankful for the 2 years of S.E.R.V.E class in HS. You pushed us to learn , rather than just glide through that class. I learned more in that class , that class and have used lessons learned from that class , most of my coaching career . Your class , because of your teaching , gave me lifelong lessons to draw from. Thank you for truly caring about us enough to get us to learn. I am forever grateful
Jim was my sophomore English teacher at Columbia High. I later hired on as a teacher there also while he was on staff. I still remember his keen wit and his willingness to help his students. He was a great example of what it takes to be a teacher. One person can impact those he meets and serves. Jim certainly did that. He will be missed.
He WILL be missed! I enjoyed working with him on high school plays (makeup, programs, tickets). He always treated me like a friend, with dignity and respect. I enjoyed it when I saw him around town.
I worked with Jean for several years at Jefferson Elementary and always felt the love Jean and Jim felt for each other and their family. Such good people.
My condolences to the family. Wonderful memories of the "Traveler
Years". Jim and Jean were always present and supportive! May your family be blessed with rich memories of a life well lived.
Tim and I are so sorry to lose our friend, Jim. We had many RV adventures with him and Jean, and loved every minute. Jim was also our golf pro, and rules advocate and made golfing FUN! Rest in Peace, Jim. Until we meet again.
Jim Loss taught me public speaking, preparing for my career as an elected official. He was also my first boss, supervising the Friday night crew that sent educational films out to dozens of schools. And I was surprised to learn from his obituary that we both worked at KBRO Radio in Bremerton, about 15 years apart. Definitely on my top 5 list of the best teachers I've known!
Mr. Loss you will be missed. You were a great teacher and I remember your smile always. May God bless you and your family..your memory will be cherished.
One of my favorite teachers in High School. Mr. Loss was outstanding at interaction with students and keeping their interest in learning high! A great man!!!
We are so sorry to hear about Jim's passing. Love and hugs to you all.
He was a good teacher and will be missed
I'm so sorry for your loss. Wishing you happy memories of his life. I'll remember Jim's enthusiasm and antics (conch shell?) from those few summers when the Travelers were a slice of our lives.
With sympathy,
So sorry to hear of Jim's passing. We golfed together for many years with the morning group at Horn Rapids.
With Sympathy,
Gene Glover
We are sorry for your loss. We so enjoyed all of your parents trips to visit us here in Montana. I know John and Jim loved golfing on the Marias! And what a treat it was to meet Kris and Carla and Kris's first child. Those were the days my friends that we fondly remember!!! Our prayers and condolences to your entire fammily!!
I will miss my uncle Jim very much. The fond memories he gave me and my children at Christmas especially will forever be a spotlight of joy in my life. I love you uncle Jim. Your niece(trouble ) Theresa
PS my family and I will be coming on the 16 to say our good byes