FIND AN OBITUARY
Service information is posted on our website only with approval from the family.
If you are seeking information not listed below, please contact us.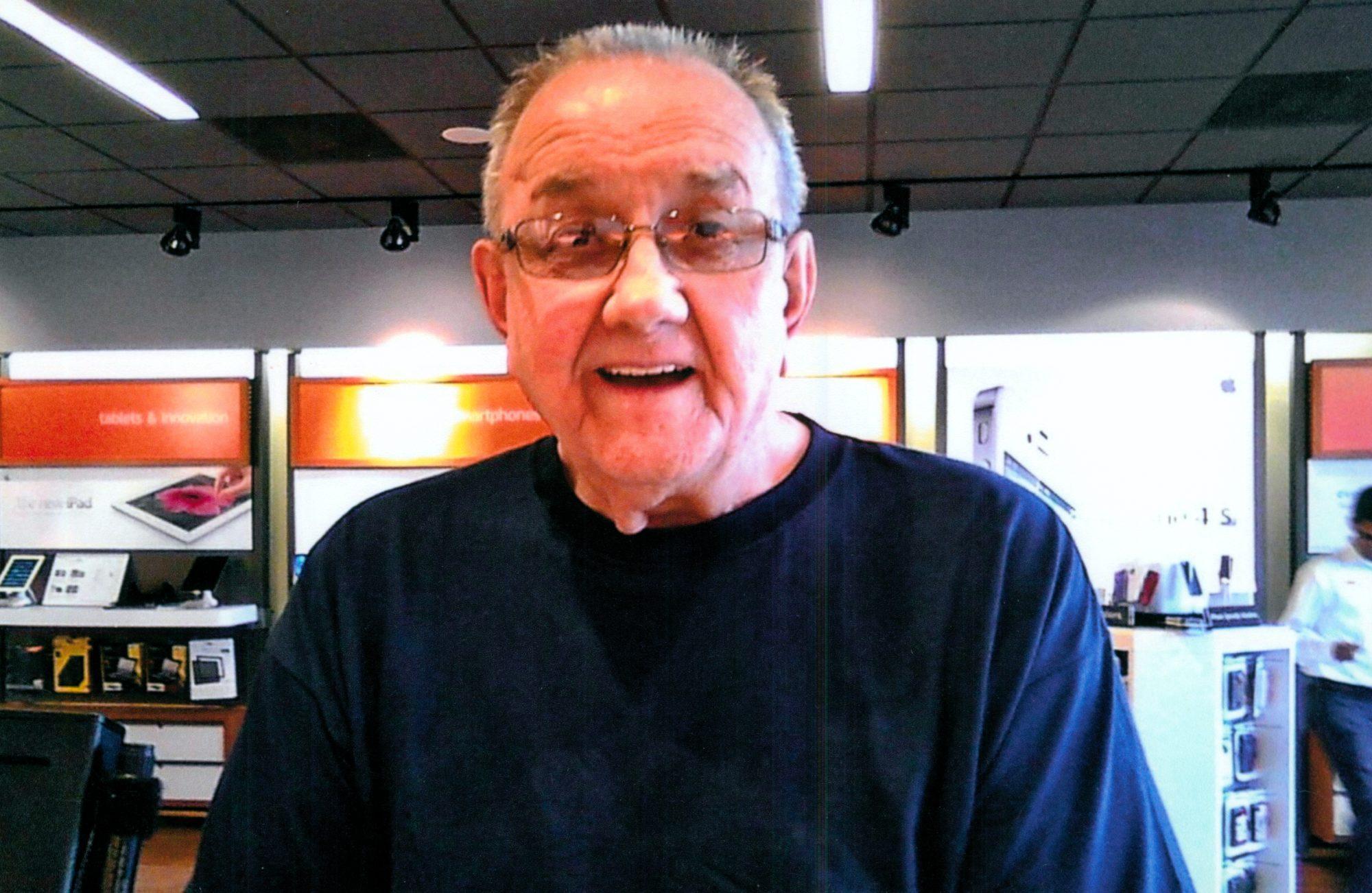 James "Jim" Leroy Andersen
08/26/1935 — 05/18/2022
From Kennewick, WA | Born in Ellensburg, WA
Watch Service
Watch Graveside Service
New to Livestream? Watch the tutorial.
Celebration of Life
Starts:
Wed, June 1, 2022, 11:00 am
Committal Service
Starts:
Wed, June 1, 2022, 12:30 pm
Location:
Sunset Gardens
915 Bypass Highway, Richland, WA 99352

James "Jim" Leroy Andersen
The Lord gave James Leroy Andersen to Isabel Thelma Kellogg and Harold Peter Andersen on August 26, 1935 in Ellensburg, WA. He was taken from us on May 18, 2022 in Kennewick, WA.
He joins his parents (Isabel & Harold), daughter A'lisa Dawn Andersen, sisters Geraldine Phyllis Knowles, Muriel Jean Lantz, Jeanette Maxine Jelle, Cecelia May Torie & brother Alan Harold Andersen.
He leaves behind his son Jeff Andersen and grandson Christopher Allan Andersen and all his nieces, nephews and their children too numerous to name.
He and his whole family worked hard in clearing land for farming. Schooling was in Ellensburg and Benton City where he played basketball in high school.
He joined the army for 2 years. He taught himself Morse code which he believed landed his job in the army as cryptology breaking codes in 1958-1960 between Korea and Vietnam. He returned to Benton City, married Patsy Bryant, adopted Jeff Andersen out of Seattle and landed a job out of California with General Electric. There they adopted A'lisa Dawn Andersen then moved back to the Tri Cities. He was working three jobs to make ends meet. When he was working at the Gaslight he would play pool after hours. He won lots of trophies. He also liked working for the railroad. The workers still meet for lunch once a month. He also tried to sell insurance to all his family. He made salesman of the month from time to time. Soon after this Patsy and he divorced. James worked several jobs the next few years but the one he loved doing the most was working at Westinghouse at Hanford as a safety instructor and doing the training. He took the old manuals and rewrote them. They would give him a topic; he would research it and report what he had found.
Jim would do a bit of research and put on the largest Benton City class reunion at the park to everyone's enjoyment. Lots of people came and it was a big thing. Covid has stopped this tradition.
I can't tell you all the people Jim helped going as far as giving loans, giving useful presents and bailing people out of jail. For years all the mail he had gotten was for donations. He would give 5 dollars here and 10 dollars there and larger donations as well. He gave money to several old Pearl Harbor ships for their upkeep and put his brother-in-law Robert Torie's name on a WWII memorial wall. He paid for his favorite cousin's, funeral, Merle Andersen, when he became homeless and he helped protect his niece Linda from danger when she was small. While living at Parkview Estates he reached out to many in an effort to offer them his friendship. He would ask for forgiveness from whomever he accused of taking things from him. In death he will still be helping people with scholarships. He made a substantial donation to Central Washington University in 2005 along with several other donations to benefit students from Benton City in memory of Isabel Andersen from the Tillamook area. He is in a better place now. Rest in peace Jim.
I am sorry I missed Uncle Jim's celebration of Life. I have many fond memories of him. I remember mom , Jim and their family going to Denmark and finally getting the "pirate" minister story squelched. and I was recruited to sell the pyramid life insurance by Jim and saw him in action. What a figure he cut! So much confidence and pizzazz he had in spades. He loved his work at Hanford and he was so proud of it. He was the only person of that generation to come see Johnny and me play a football game at Mount Si High. He was the life of the party at the few reunions we went to. But the stories he told to me were invigorating as we talked during this last year. Some kind of family he came from. The Andersen /Kellogg genes are strong in us and I will always be grateful for that tenacity that he always showed. He was a good man with baggage. Like ALL of us. I will miss him and so goes the last patriarch of our family. Now we must carry on. I hope our far flung family can meet for some more reunions before we all cannot. God bless us all! Jim Knowles ..son of G. Phyllis Andersen/Knowles!
You taught me more about America in our few years together than I had learned in my enitre lifetime. Thank you for being you. Much love my friend
We are comforted knowing that Jim will return in the promised resurrection. John 5:28,29 No one was ever intended to die. Romans 5:12 We have eternity in our hearts , so are never ready to see our loved ones take a "rest". When Jesus called, Lazarus answered. What a relief it will be to have perfect life in paradise. There will be no more pain, sickness, or death. Rev 21:3,4 The meek will inherit the earth as Jesus promised. Psalms 37:10,11,29 Jim has many relatives who have the hope of Christ's heavenly Kingdom government reversing all of these atrocities. The sadness of this old world will never be remembered or called to mind. Isaiah 65:17 The earth will be transformed to the original condition intended. May you be comforted
JW.org "Enjoy Life Forever" Warm Christian Love and Prayers, Sandy Wirfs
It was an honor to of met Mr. Anderson. I met him thru my best friend Bonnie Torie. He met my grandpa and they became friends. Sorry for your loss. God Bless.
Till we meet again Jim!!
Dan W – RN
Sincere condolences. I remember Jim from the old Hanford training days. Always friendly, cheerful, and he knew his stuff well. May your many great memories and the love of friends and family comfort you at this time.