FIND AN OBITUARY
Service information is posted on our website only with approval from the family.
If you are seeking information not listed below, please contact us.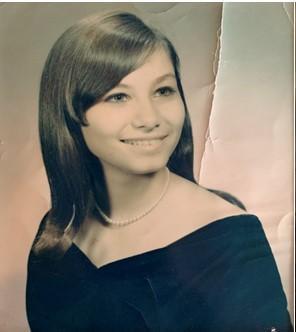 JoAnn Hathaway
08/12/1952 — 05/31/2022
From West Richland, WA
Watch Service
New to Livestream? Watch the tutorial.
Memorial Service.
Starts:
Fri, June 24, 2022, 11:00 am
Ends:
Fri, June 24, 2022, 12:00 pm
Location:
Richland Baptist Church
1632 George Washington Way, Richland, WA 99354

Reception
Starts:
Fri, June 24, 2022, 12:00 pm
Ends:
Fri, June 24, 2022, 1:00 pm
Location:
Richland Baptist Church
Richland, WA

JoAnn Hathaway
JoAnn Hathaway went to be with her Savior, Jesus Christ. She passed away at her home in West Richland, Washington, on May 31, 2022, at the age of 69. She was born in Brooklyn, New York on August 12, 1952, to Henry and Arcangela DiPietro where she spent her childhood. She was the youngest of 2 girls and preceded in death by her parents and sister Francis Callaghan and her brother-in-law Pat.  JoAnn attended Holy Name of Jesus Elementary School and graduated in 1970 from St. Joseph High School, an all-girls, private, Roman Catholic high school. JoAnn married soon after graduation and journeyed towards the Tri-Cities with her previous husband, Frank Bono and their two children Peter and Jennifer. JoAnn and Boyd attended the same church, fell in love, married, and blended their two families together on May 2, 1992, where she gained two daughters, Mercedes and Celeste.
She is survived by her husband, Boyd Hathaway, her Son, Peter Bono; her daughters: Shayne Bono, Jennifer Williams and her husband Steve, Mercedes Johnson and her husband Ryan, and Celeste Gibbs and her husband Carl; 13 grandchildren: Megan Shupe and her husband Andrew, Casey Belew and her husband Kellen; Gabriella, Emma, Abigail and Gianna Williams; Esmond, Luca, Elliona and Aislyn Gibbs; and Millie, Cobie and Booker Johnson; 7 great grandchildren: Israel, Peter, Abraham and Esther Belew; and Mia, Wesley and baby Shupe; her Niece Tricia Chamberlain and her husband Matt, and nephew James Callaghan; and her extended family who she loved as her own: Colleen Mattox and her kids (grandchildren), and Jon and Jill Stachofsky and their kids (grandchildren).
JoAnn with the help of Jesus blended both families. In the beginning it was not easy, working through family trials and the emotions that pursued. In the 30 years that Boyd and JoAnn were married, JoAnn cherished her family and loved to watch it grow with every grandchild and great grandchild. JoAnn put her family first and those she adopted as her own. JoAnn's family included anyone that needed a family. She taught us all the value of loving and drawing in those that needed a place to call home; whether that be friends of family, people she worked with, healthcare providers and all the children she sent her special cards to every holiday season. They all became family to her. She passed on her love of flowers, old movies, swing era music, decorating and Christian values to her family and friends that continue today.
JoAnn enjoyed camping, crafts, shopping, yard selling, and decorating with her family. She worked as a florist and retired after 30 years. Her love of flowers grew into her working as a florist where she managed Silk Impressions and worked at many other floral shops throughout the Tri-Cities. In working at these shops, she created long lasting friendships with Eva Lee and Lorrie George and many others. JoAnn had a passion to serve and used her gift of giving as a florist to help friends and family with their weddings, proms, and homecomings flowers. It often involved the family and friends rallying alongside her while learning her craft, card ministry, and building relationships.
Who JoAnn was is evident by individuals she touched. JoAnn was a generous and loving wife, mother, grandmother, aunt, friend, and neighbor. Like others, and as her husband, I learned from her how to be loving, patient, kind, caring, and giving. So much of JoAnn is part of me, spending almost half my life with her. JoAnn had a fierce love for her Savior and for her family and friends. Her attributes live on in each of us who were blessed to know her and be touched by her. She created a home life full of love and welcomed anyone who stepped through the threshold of her home, a home that was an extension of who she truly was. No one could ask for a better wife, mom, grandmother, and friend.
Her Daughter, Jennifer, expressed her love for her mom, "to the greatest ma and supportive mother-in-law, my best friend, the most amazing grandma. We love you; we miss you! Thank you for being you. There are not enough words to express how our entire family embraces you but if I had too, it would be Christ like, beautiful, fun, joyous, generous, goofy, grace, kind, giving, nurturing, supportive, loving, flowery, loyal, honest, gentle, welcoming, sassy, brave, silly, caring, dependable, forgiving, compassionate, and pickles (funny)".
Jo's expression of love was decorating for the holidays and making each moment special and fun-filled day of the year. Her daughter Mercedes followed in her footsteps with her passion for decorating and making each holiday meaningful. Easter was a time of celebrating the life of Jesus and providing fun easter egg hunts for the grandkids and great grandkids, and very competitive money hunts for the adult kids. Halloween was an excuse to dress up and provide fun for family and friends. Christmas had always been the most special for JoAnn. The entire house would be decorated; not everyone can say they grew up with a different themed Christmas tree in every room of the house. Sesame Street, Precious Moments, Beauty and the Beast and Star Wars were just a few. She also started the tradition of the White Elephant gift exchange of who could come up with funniest gift. In addition to decorating, our holidays were filled with authentic Italian food to bring us all together. Mercedes continues to pass on these holiday traditions and the love for decorating along to her children.
A memorable moment for JoAnn is when Celeste gave her a collage of movie pictures that JoAnn framed and displayed; and the caption Celeste wrote to JoAnn said, "I wanted to share the things you have shown me growing up that meant a great deal to me today. You've introduced me to and given me an appreciation for classic films that I share with my girls. You gave me life to words such as family, acceptance, welcoming and entertaining. Because of you I have learned to always keep my home open and my heart open. Thanks for being a mom in my life and for your abundance of grace you show those around you. We love you Joey, Happy Mother's Day!"
Another friend of the family, Sarah Kerr, wrote and expressed what others felt, "To sweet JoAnn, thank you for your endless patience with us teenage girls. For the late nights, for all the hockey games, for taking me on my first trip to New York to visit your family, for introducing me to real Italian food, for listening to our teenage heartbreaks, for putting up with New Kids on the Block and Jon Bon Jovi, for allowing us into the magic of the floral shop so many days after school, for your thoughtfulness, your sassy spirit, and your unconditional love. For the care you took in helping me get ready for my wedding. Thank you for always making us kids and my kids and all the kids feel seen and valued. I love you more than you know."
JoAnn was devoted-mature Christian woman having accepted Jesus Christ as her Lord and Savior. She lived a full and wonderful life, had a deep joy in Christ, and shared her gift of giving with others. Her favorite book of the Bible to study was Revelation, and her hope was in Jesus Christ's second coming. She struggled with her health over the past couple of years, so her heart, mind, and soul desired Jesus to come and take her suffering from her, but she didn't want to leave her family. But God had a better plan for her, plan of refuge with eternal salvation and love in Jesus' arms.
God bless Joanne in Heaven
What a blessing it was to know JoAnn! When God made JoAnn he put all of the best character traits into this beautiful woman. She knew how to make people feel as wonderful and unique as the bouquets she designed. Never have I met someone who gave and received love so easily. She invited my son and I to family events, she was the definition of love and inclusivity. She has forever touched my soul and I am the luckiest healthcare worker to have had her on my service. I'm going to miss this beautiful, insanely talented, fun-loving lady. "I love you, Ms JoAnn!!"
A beautiful soul who lived her truth. A woman of faith that put that faith into action everyday. I was blessed to get to JoAnn through my sister Colleen. Have many nice memories that include the family yard sales, baby showers, and even a Christmas she made sure my kids didn't go without. Love and prayers for her family and friends. Rest in peace JoAnn.
We love you Jo and cherish all the sweet family memories we enjoyed together ❤️ Prayers for all your loved ones.
A good heart, a great laugh, immeasurable compassion was how I recall "Jo". My family spent much time around JoAnn. Mostly happy times. Now I am happy that she has ventured into the ultimate journey which we will all eventually take. I'm thinking that she is in a better place than where she was. Our thoughts and well wishes are for those left behind that now have a void which can't really be replaced but by our memories. Hopefully they are all as wonderful as ours are………
My deepest condolences to Joann's family in the loss of this wonderful woman. I consider myself blessed that I got to know Joann 30 years ago and always considered her my friend.
Jo, your absence will be felt by all that knew and loved you and that number is countless. Rest in the arms of Jesus my dear friend.