FIND AN OBITUARY
Service information is posted on our website only with approval from the family.
If you are seeking information not listed below, please contact us.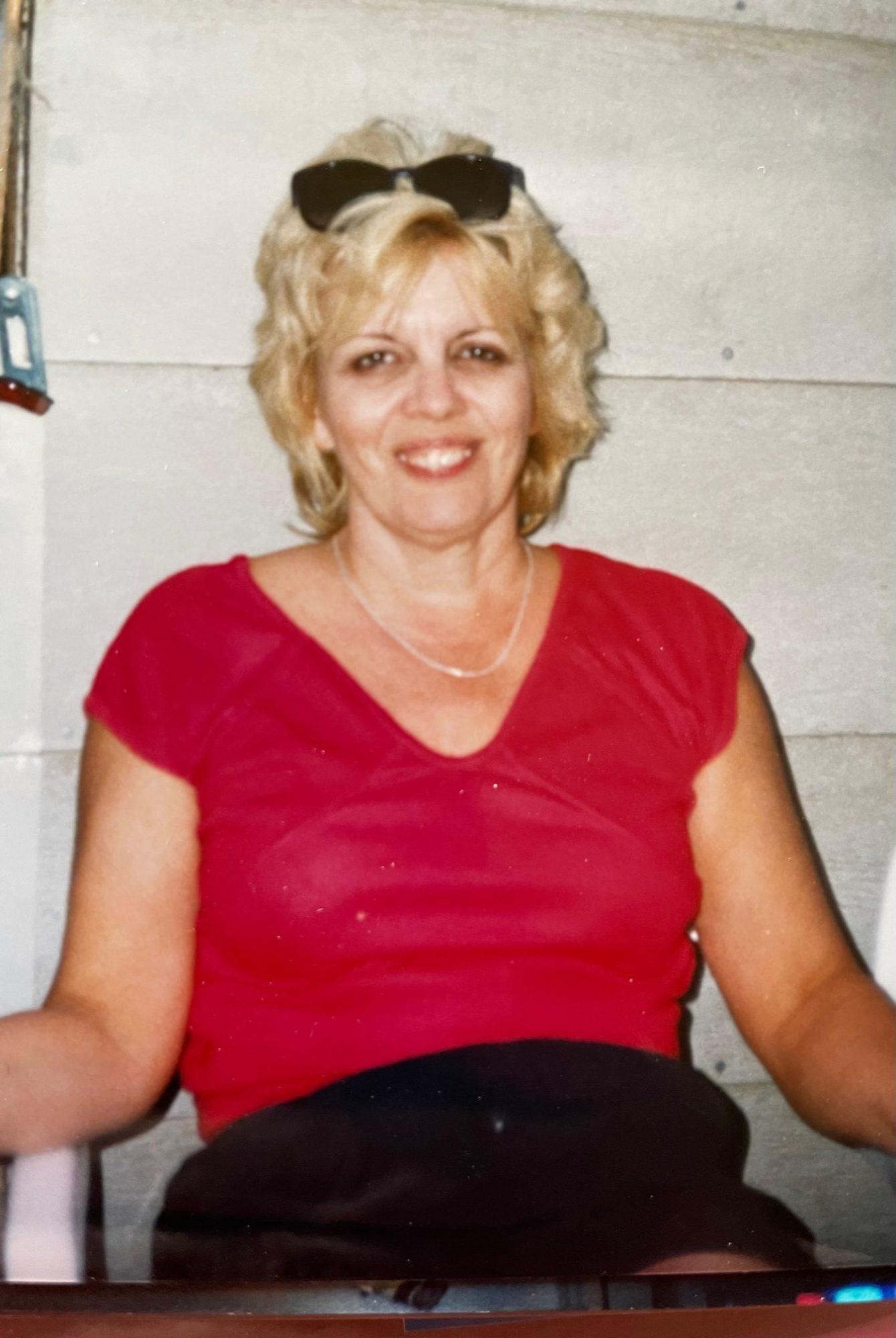 Johnann Marie Donley
09/14/1942 — 05/24/2022
Born in Pryor, OK
Celebration of Life
Starts:
Sat, July 9, 2022, 2:00 pm
Location:
Lighthouse Church
1007 Wright St. Richland ,WA 99352
Johnann Marie Donley
Johnann Marie Donley, age 79, went home to be with Jesus on May 24, 2022, when the struggles and sickness of this life became too much at Magdalena Home in Kennewick. She lived in Richland, WA from age 4 until her death.
Johnann was born September 14, 1942, in Pryor, Oklahoma to Audrey Marie (Nugent) Ward and James Raymond Ward. They lived in Spavinaw, Oklahoma until they moved to Richland, WA when her father took a job with the Manhattan Project, and this is where she grew up with her two younger sisters. She may have lived in Washington for most of her life, but she was always a southern girl at heart! It was especially reflected in all the delicious meals she would make for her family, and her love of having her house full to overflowing with family and friends– there was always room, and enough, for one more. She was part Cherokee and proud of her heritage.
She attended Sacajawea Elementary School, Chief Joseph Junior High and Columbia High School in Richland. She was a homemaker for a large part of her life but did hold an assortment of jobs. The one she enjoyed most was working at Crest Hallmark in Richland for many years, and even got to work there for a while with her oldest granddaughter, Jennie. She was active in PTA at Lewis & Clark elementary school when her children were young and was a Girl Scout troop leader for a time with her dear friend Norma Janes. She threw legendary 4th of July parties that people would ask to be invited to when they heard about them. Christmas was always an explosion of decorations and gifts, and a time she would find ways to share what she had with people in need.
Children were always welcome in her home. She loved them and often babysat the neighborhood ones when her own kids were young, and then later in life she enjoyed caring for her grandchildren and even her great grandchildren. She was also "grandma" to so many of her grandchildren's friends and one of her favorite things was when she would host her grandson Stephen's high school church youth group every Sunday afternoon for bible study along with a whole lot of snacks and fun. She was a champion for kids and would do whatever she could to help them. She was instrumental in bringing to justice a local daycare when she went to work for them briefly and discovered they were abusing the children there.  Her love for her family was fierce and they meant everything to her, especially her grandchildren, who were the absolute joy of her life and jewels in her crown, given to her by the Lord. It was a special gift that she was able to meet and hold her newest great grandbaby Ford William at the birthday party for great grandsons Trenton and Mason in March.
She was always sharing things and teaching her grandchildren respect and compassion even when it was subtle and they didn't realize it until years later when it dawned on them that, "Oh, I learned that from Grandma!" One of her proudest moments was at church on Mother's Day when they asked grandmothers to stand, and then sit down one-by-one according to how many grandkids they had, and she was the last one left standing. She was so thankful for and proud of each and every one of them, and they loved her dearly. Her grandson Aaron was her constant caregiver for the last six months of her life, allowing her to stay home for as long as possible, as she wanted.
Her life wasn't easy. She had a lot of hard things to endure and overcome, and she did so with such grace and tenacity. She tried the best she could her entire life and everything she ever did was well intentioned. Despite the sorrows of this life, she had a side to her that was so funny, loving, and joyful. She was loyal, loved fiercely, and took care of everyone around her.
Besides her family and Jesus, she had a love of music, dancing, and writing. She even took college courses on writing in her late 60's and was at the top of her class. Her favorite place in the world was the beach and she loved taking the grandkids on vacation to Ocean Shores, until her health no longer permitted it. She also loved the mountains and enjoyed any time she could share the beauty of nature with the kids, whether it was at the
park down by the river or even her own backyard. She enjoyed planting in her garden, watching birds come to the feeder in her trees, and feeling small in God's creation.
Johnann married her first husband, Oscar P. Hill, in 1960 and they had four children. They divorced in 1972. She later married Francis M. Donley in 1977 and he adopted all four children. They had a lot of good years and many wonderful times with the grandkids; until they didn't, and they later divorced. At the end, even though they parted, she spoke fondly of him and remembered those years as some of the best of her life. Both have preceded her in death.
Johnann is survived by her youngest sister, June Steadman, 4 children, 12 grandchildren and 16 of her 18 great grandchildren, two great granddaughters having gone to heaven before her, but they were no less significant in her life. Surviving family members are children Marie Donley, John (Cyndi) Donley, Lisa Freeman, Derek (Beth) Donley; grandchildren Jennifer (Brian) Parks, Angela (Jeremiah) Atkins, Holly (Leroy) Mehling, Stephen Donley, Nicole (Rory) Buckley, Amanda (Alex) Wallet, Caleb Donley, Aaron Donley, Scott (Kaycee) Donley, Taylor (fiancé Tyler Bowen) Donley, Madeline (fiancé Sam Malesky) Donley and Sarah Donley. Great grandchildren Trenton, Mason and Cora Parks, Ford Atkins, Eli, Harper, Samson and Margot Mehling, Lexi McIntosh and Jackson Buckley, Hazel Wallet, Tillian and Benton Donley, Stella and Hallie Bowen, and Hudson Donley. She is also survived by many dearly loved nieces and nephews, and their spouses and children.
She is preceded in death by her parents, sister J'Lee (Judy) Colean, nephew James Colean and his daughter Melissa. Also, her beloved Paige Marie Parks, daughter of Jennie & Brian, and Sophia Maus, daughter of Taylor. We know that she is rejoicing with them in heaven right now, her joy is complete and she's teaching them to dance on streets of gold in Glory with her Savior, along with some bonus babies that were here and gone too quickly to name. In her memory, you could donate to one of her favorite charities – Hope Mommies or St. Jude's Children's Hospital. But the most honoring thing would be to love and take care of your family, forgive quickly, cover everything with grace, and if you don't already know him – get to know Jesus.
"Higher than the sky, deeper than the ocean, wider than the world, and longer than forever."
A celebration of her life will be held on Saturday July 9, 2022 at 2:00 pm at Lighthouse Church 1007 Wright St., Richland, WA.
What a beautiful tribute to Johnann. She loved Jesus and her family.
I will love you forever! Until we meet again, Grandma! Higher than the sky, deeper than the ocean, wider than the world, and longer than forever!
I have nothing but fond memories of her, growing up with Angie and Holly, she was like a grandma to me as well.
Johnann and I became friends when we were sophomores at Col Hi in 1957 and became reacquainted when we bought our house across the street from hers in 1970. For more than two years, she was daycare for my two daughters, and I think they spent more time at her house than they did at home. She was Girl Scout Leader when my oldest daughter was in Scouts. I have many fond memories of the times we all shared together, and I'll never forget her infectious laugh.