FIND AN OBITUARY
Service information is posted on our website only with approval from the family.
If you are seeking information not listed below, please contact us.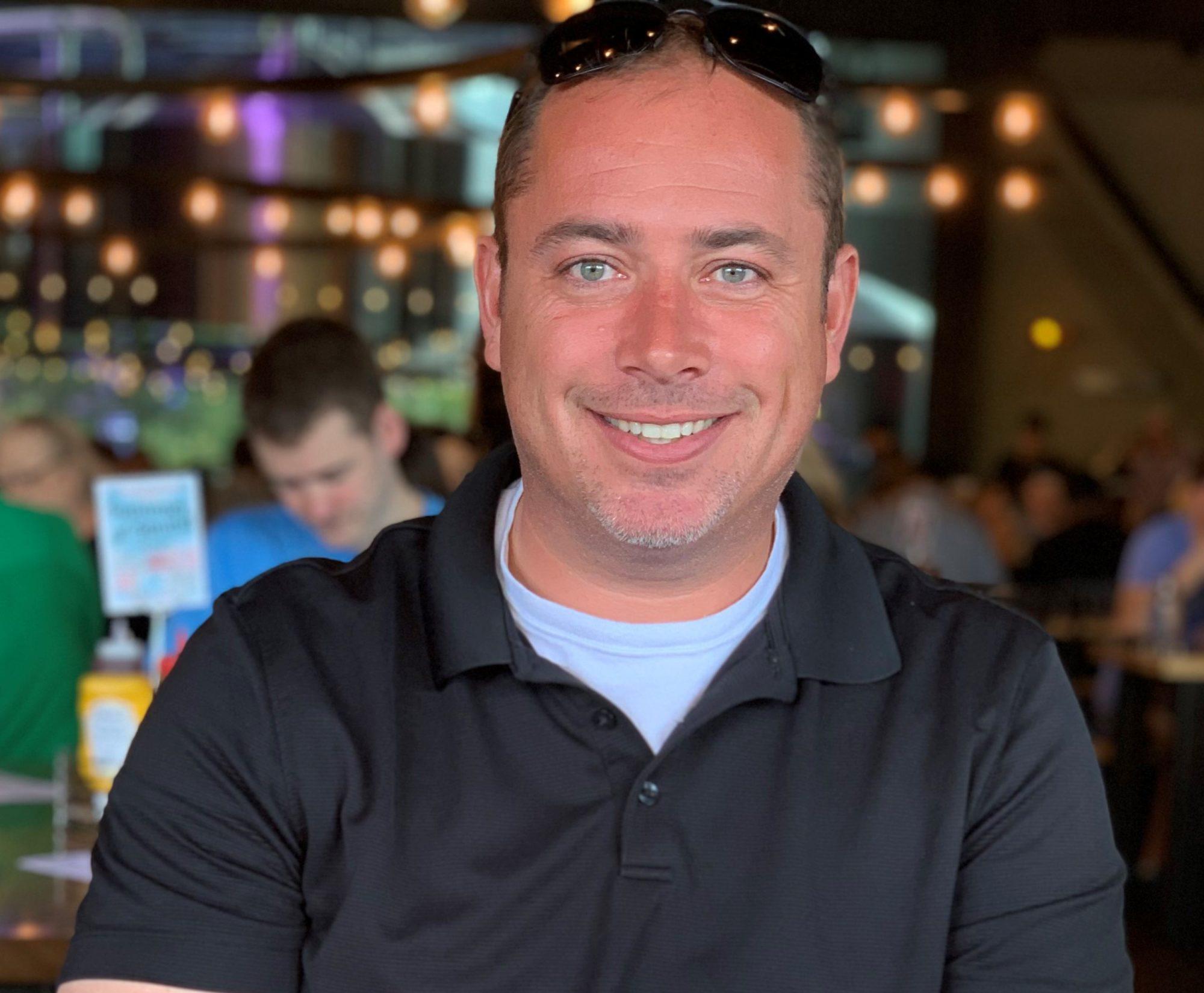 Brian Joseph Barton
07/31/1980 — 06/03/2022
From Richland, WA | Born in Richland, WA
Watch Service
New to Livestream? Watch the tutorial.
Celebration of Life
Starts:
Fri, June 10, 2022, 4:00 pm
Reception
Starts:
Fri, June 10, 2022, 5:00 pm
Brian Joseph Barton
With heavy hearts, we are saddened to announce that Brian Joseph Barton passed away at home in Richland, Washington, on June 3, 2022. Brian was born July 31, 1980 in Richland, Washington, at Kadlec Regional Medical Center to Patty & Brad Barton.
Brian grew up in Richland with his blended family, step dad Ed, step mom Virginia, and siblings Erika, Kenny, Beau, Willie, Samantha, Savanna, and John. When Brian was a child, he developed a love of all sports, but baseball stole his heart. He played baseball from around the age of eight through his junior year of college. He was awarded an athletic scholarship to pitch for the University of Washington Huskies (go dawgs!). Brian graduated with a Bachelors of Psychology.
After completing his Masters of Business degree, he began his career in Spokane, and then moved to Seattle a few years later.  It was there that he reconnected with a high school friend, Stephanie, who four years later became his wife. They moved back to Richland, where Brian started a career in the field of Project Controls. Brian and Stephanie got married on August 27, 2011 in Pasco, WA.
If you knew Brian, you knew his immense love for cooking over the stove, barbecue, Traeger, or Blackstone. He liked golfing with friends and family as often as he could. He was still sports obsessed, always listening to sports talk radio or watching whatever sport was on tv.
Most of Brian's spare time was devoted to his family, including his three daughters Avery (9), Zoey (7), & Sadie (5). He loved taking the girls to the park on the weekends, watching movies together, taking them to go visit family and taking them to his favorite place – the beach!  Although he was secretly hoping for a boy, he couldn't have been more proud to be a girl dad. The girls were the light of his life and Brian's spirit will live on through them.
Everyone that met Brian felt his contagious personality, sense of humor, laugh, sarcasm, and wit. He was too smart for his own good. He helped anyone and everyone. He loved his friends and family fiercely. He was a social butterfly and everyone in the room knew when he was present.
Brian is survived by his wife, daughters, parents, siblings, and many friends. He is preceded in death by his grandparents, his brother, Beau, and many other family members.
He will be dearly missed by all.
We will be celebrating Brian's life on Friday, June 10, 2022 at 4pm, at Sunset Gardens in Richland, Washington.
Brad, Patty and family: We are so very sorry to here of Brian's passing. Prayers to all of you at this time. Rest easy Brian❤️
Brian, I'm so shocked and heartbroken. You took me in and treated me as friend even though I was the youngest on the team. I won't ever forget the LaPierre 500's and the great times we had. I always looked up to you and valued your advice (even though you went to UW). Rest In Peace my friend.
Brian will be dearly missed. He was loved by his family and he brought so much joy and love to everyone he met. Its with such heavy hearts we had to say goodbye so soon.
All our love and thoughts to his many friends and family members.
Brian you will be dearly missed! ❤️
To know him, was to love him! I am so sorry! God grant you all strength during this heartbreaking time!
So sad you are gone. Your legacy will live on with the girls.
Dear Stephanie and girls, Kevin and Sandi Rowe, Brian must have been an amazing person. I am so very sorry for your family's loss. My heart goes out to you during this difficult time and in the days to follow. May God give you His comfort and may you find comfort and peace from your family and friends near you.
Brian, this news saddened and shocked me. I love you cousin, over the past few days all I can see in my head are the times the Taylor family would have our giant picnics when we were kids together. I fondly remember running off with you and Kenny to go throw rocks in the river, or just enjoy the company of our family and youth together with a lot of grandmas cooking.
I'll miss you, you were a friend to me not just my cousin.
Love you,
Mykal
Barton I love you man. Thank you for being there for me when I needed you . I'm going to miss you being a dick during football season and In most group text but that's why we loved you. Rest in paradise my dude. Until we meet again homeboy.
Remember meeting Brian when he began dating our daughter, Stephanie. He became an instant part of our family … We not only gained a son-in-law but an extended family with the Barton's and Gire's. He was the most amazing cook and loved to BBQ. He doted on his three daughters … Avery, Zoey and Sadie. He and Stephanie enjoyed going trick or treating with the girls … It was fun watching the entire family waddle down the sidewalk as dinosaurs! Brian we will miss you tremendously for your sense of humor, friendly smile and love of family. We will always remember the good times and will keep your memory alive for your daughters.
Bye Brian love you
Brian was such a great nephew. He always had the most beautiful smile and eyes. I was so jealous of his beautiful lashes. I will miss him so deeply. To his immediate family, my deepest condolences. You are all in my thoughts and prayers. I love you all
Son I loved you so deeply from the second you took your first breath. I always knew you were going to do great things; and you accomplished so many. You will live on in my heart forever, and I will make sure your memory never is forgotten.
A piece of me went with you to heaven the day you were called home, I feel like I have been frozen in time since you left but time continues to fly by.
I never got the chance to say goodbye, so I won't say goodbye I will say until we meet again, but in my heart I know you knew I loved you more than life itself.
I miss you more than I could ever explain. I miss your beautiful smile, your amazing laugh, your tender heart, I miss Everything about you.
I love you forever ❤️‍🩹💔 I will always be your # 1 fan ❤️ Love Mom
Brian was always very friendly to who ever he talked to, if me and Debbie were ever at Jokers Casino playing poker or any table games, he wouldn't miss a chance to stop and say hello to us. He was a great person and will be missed by all who knew him. R.I.P. Brian.
Rest in peace, Brian. You will be missed.
Brian and I became instant friends. We met at Ares 12 years when I worked in Richland. Some of my fondest memories of my time in the Tri-cities were with Brian, his family, and his friends. Some of the most wonderful people I've had the opportunity to meet. It's hard to remember a time that Brian and I didn't have a words with friends game going, I was always surprised at how early he was up playing the game. The life of a proud father of 3 girls I suppose. We would always chat during baseball season, especially now that the M's and Astros are in the same division. He would catch me up on how the girls were doing, and we never missed an opportunity to laugh about MacGruber (an under rated classic I might add). I will miss you dearly my friend. Hope to catch a game with you in the afterlife.