FIND AN OBITUARY
Service information is posted on our website only with approval from the family.
If you are seeking information not listed below, please contact us.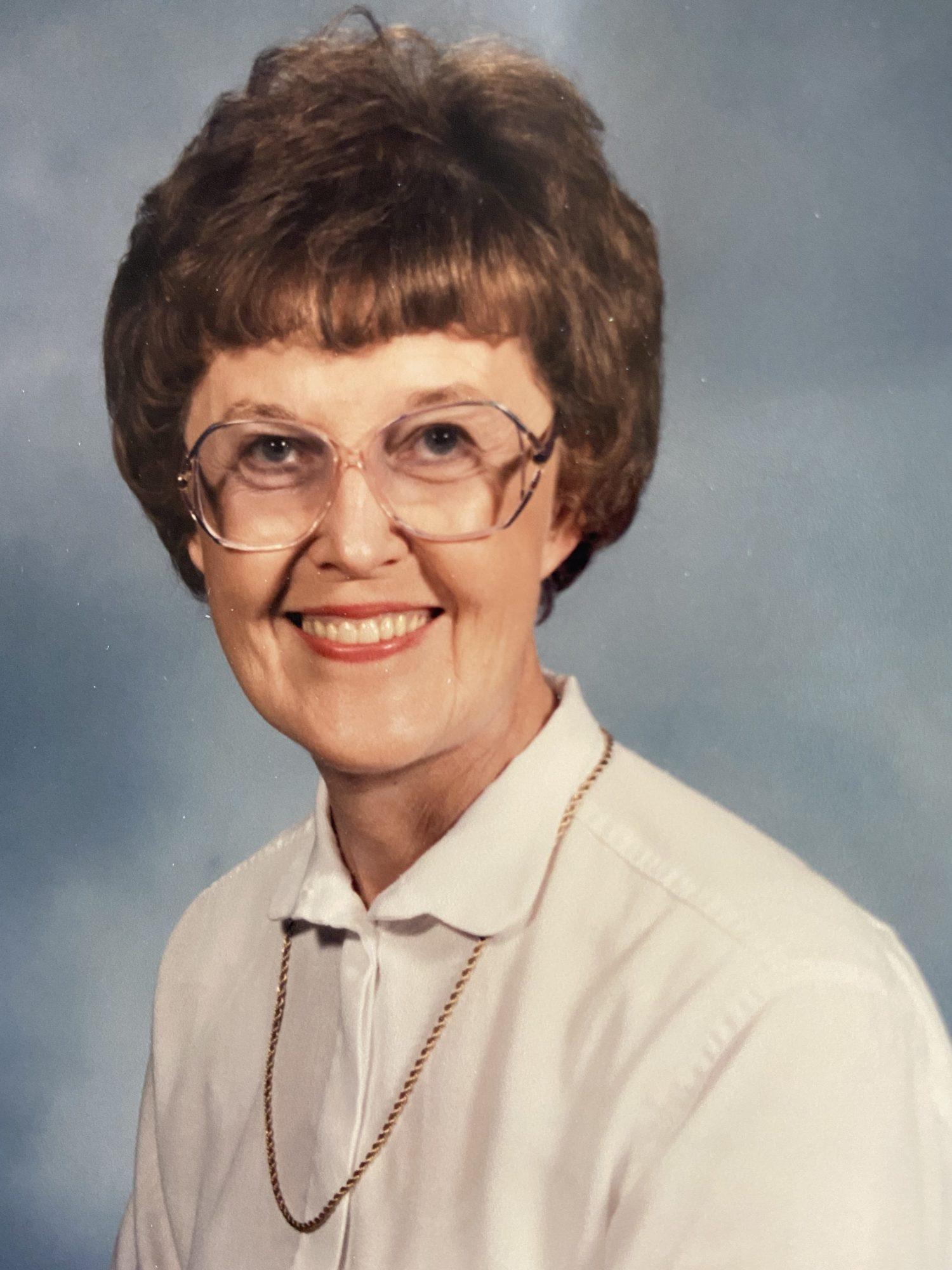 Dottie Washburn
08/14/1926 — 06/01/2022
Born in Albion, NY
Dottie Washburn
Dottie Washburn, the former health coordinator for the Richland public school district, died Wednesday. She was 95.
The cause of death was pulmonary arterial hypertension, a chronic and debilitating lung disease with which she was diagnosed in 2000. Given two years to live at that time, she outlived the prediction by 20 years.
A small but determined figure with an oxygen tank and a walker, she could be seen in the aisles of Safeway or Costco hunting for bargains until pandemic precautions kept her homebound. In her ninth decade, she learned how to order groceries online from both stores and mastered the ability to schedule Dial-a-Ride for her many doctors' appointments. Just five days before her death, she had one of her children drive her to the hairdresser – where she made two future appointments.
The lack of public knowledge about pulmonary hypertension – and her own years-long struggle to find a diagnosis for her shortness of breath – led her to start a chapter of the Pulmonary Hypertension Association in Richland when she was 84. She led its monthly meetings for five years.
Dorothy Fisher was born in Albion, N.Y., a small western New York town along the Erie Canal, in 1926. She was the only child of Stanley and Barbara Fisher.
Her varied nursing career began at the Highland Hospital School of Nursing in her hometown, and eventually included a Bachelor of Science degree in nursing education from the University of Rochester, certificates in school-nurse teaching in New York and Washington states, and a masters' degree from Central Washington University in health management.
Nursing created for Dottie a path to the wider world. Shortly after receiving her bachelor's degree, she traveled to Europe in 1952 and helped international volunteers build a trail and hikers' lodges in the Swiss Alps. Then, after a year of teaching nursing at her alma mater, she joined the U.S. Army Nurse Corps.
At Camp Polk (now Fort Polk), Louisiana, she met the love of her life. Dale Washburn was a Colorado-born outdoorsman who, up to that point, had struggled with higher academics as much as Dottie had succeeded. They married after just six weeks. When she died, they were six months shy of their 70th wedding anniversary.
The young couple was quickly deployed to the Army base in Frankfurt, Germany. Their first child, Deitelind (known as Lindy) was born there, ending her mother's Army career.
Returning to the United States aboard the USS Constitution with their six-week-old infant, the couple bought a used car and house trailer in New York and drove cross-country to settle in Los Angeles, where Dale's parents lived.
Dottie worked as a nurse at the Veterans Administration hospital in Los Angeles and St. John's Medical Center in Santa Monica while supporting her husband as he completed an associates' degree, bachelor's degree, master's degree and PhD at UCLA. Her proudest achievement was the emergency delivery of a neighbor's baby at UCLA's student housing. The baby was breech, and survived. Their second child, Dina, was born in Los Angeles.
Dale's career as a physical metallurgist took them first to Schenectady, New York, in 1963 and then to Richland in 1974. Their son Dale was born in Schenectady.
In Richland, Dottie worked at Kadlec hospital for several years before joining the Richland school district, where she was the only nurse at that time for 8,500 students. Legions of staff members benefited from the wellness programs she initiated, as did the students she screened for vision, scoliosis and other things.
Her life outside of work was also full. An avid dancer, she and Dale learned to square dance and round dance and for a time led the Kennewick–based Prairie Shufflers. They became loyal members of Christ the King Roman Catholic parish, and were regular volunteers for the annual Oktoberfest, for which Dottie made dozens and dozens of bierrocks. She was a proud member of the Tri-City Engineers' Wives, and played bridge and tasted wine with several couples' groups.
For Dottie, baking was an expression of love. She often baked cinnamon rolls and Danish pastries to give to new neighbors and friends. She never made fewer than six dozen chocolate chip cookies at a time, freezing the surplus in case a child or grandchild came to visit. Her home is decorated with some of her beautiful quilts. Many unfinished projects await her skilled hands.
In her final days she said that the two most important lessons of her life were these: The value of education, which enabled her and her husband to see the world and provide their family a comfortable life; and the importance of taking care of one's health, which enabled her to survive a life-threatening illness for two decades. She pushed herself to the limit until the very end.
Dottie is survived by her devoted husband, Dale, and three children; Lindy Washburn, a health care journalist in New Jersey; Dina Kruger, a former climate policy expert with the U.S. Environmental Protection Administration in Maryland; and Dale Washburn, an entrepreneur in Richland, as well as their spouses, Rick Hampson, Joe Kruger and Dixie Crockford. She also leaves five talented grandchildren: Jack Hampson, Nick Hampson (and his wife, Jillian Anderson), Isaac Kruger (and his wife Amy Frankhouser),  Mira Kruger (and her husband, Ezra Gray)  and James T. Washburn.
A funeral mass will be offered at Christ the King Roman Catholic Church on Monday at 11 a.m., followed by placement of the ashes at Sunset Gardens at noon.
Contributions in Dottie's memory may be made to the Pulmonary Hypertension Association: https://phassociation.org/donate/
I was fortunate to work and learn from Dottie Washburn in the years I was at Marcus Whitman as the Health Room Aide.She was a wonderful and compassionate person to all..children,parents and staff alike.She left an extraordinary mark in this world, and she will be greatly missed.Sincere Condolences to her lovely family in this sad time.
Dottie Washburn is a woman I would have like to have met. My sincerest condolences to the family.
God Bless you all! What a wonderful matriarch of the Washburn family! So glad I got to be a small part of her life.
Dottie was an amazing nurse and health coordinator for the Richland School District. I had the great fortune to work with her for many years in many schools. She was always so calm and gentle. Her ever-positive attitude made it so enjoyable to work with. Many condolences and prayer for her family. I'm sure her death leaves an empty spot in your lives, but what a blessing to have had such a remarkable women in your lives for so long.
Dottie and Dale raised the most wonderful children. It was a pleasure for me to know Dale and Dina as students at Hanford High School. They were and are a testament to the dedication and care of their parents. I also knew Dottie as the yes the only RSD school nurse. She devoted herself to the care of students and staff members. In later years I saw them frequently at Sunday Mass at CK. She was an impressive woman and you will miss her so much.