FIND AN OBITUARY
Service information is posted on our website only with approval from the family.
If you are seeking information not listed below, please contact us.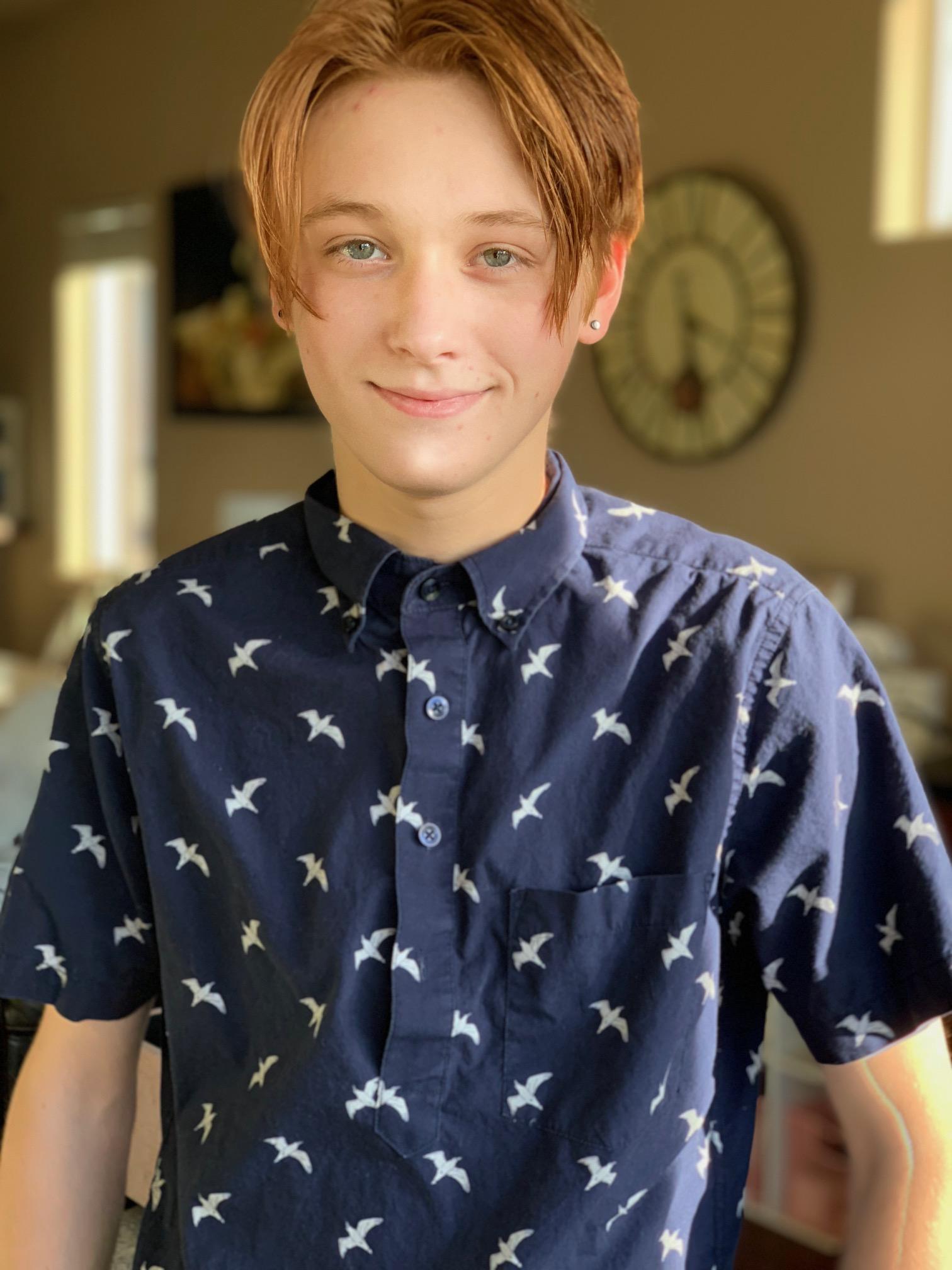 Eli Shoemaker
09/13/2000 — 06/20/2022
From Kennewick, WA
Watch Service
Watch Graveside Service
New to Livestream? Watch the tutorial.
Viewing
Starts:
Mon, June 27, 2022, 9:00 am
Ends:
Mon, June 27, 2022, 11:00 am
Location:
Einan's At Sunset Funeral Home
915 Bypass Highway Bldg. H Richland, WA 99352
Graveside Service
Starts:
Mon, June 27, 2022, 11:00 am
Ends:
Mon, June 27, 2022, 12:00 pm
Location:
Sunset Gardens
915 Bypass Highway, Richland, WA 99352

Celebration of Life
Starts:
Mon, June 27, 2022, 12:00 pm
Ends:
Mon, June 27, 2022, 1:00 pm
Eli Shoemaker
Elijah Shoemaker, beloved son, brother, cousin, and friend, passed away at age 21, on the morning of Monday, June 20th, 2022. 
Eli was born at St. Francis Hospital in Federal Way, Washington on September 13th, 2000. He spent the next 19 years living in Richland, Washington. He graduated from Richland High School on June 7th, 2019 and worked at Fred Meyer in Kennewick. 
To know Eli, was to love him. To hear him laugh, was to make you laugh. To see him smile, was to make you smile. He was an artist, talented in any area he attempted. He loved to make music, paint, write, draw and so much more. There was nothing that he tried that he was not great at. He was a gifted musician and would make music with his best friend in their shared apartment. He loved all his animals, especially his kitty Finnegan. He was a gentle, compassionate, and caring young man who lent a helping hand to anyone who needed it.   
He will be dearly missed by his: (Mother) Sarah Shoemaker. (Father) Nathan Shoemaker. (Stepfather) Kyle Westcott. (Stepmother) Lael Shoemaker. (Brother) Atticus Kier-Burnett. Grandmother(s) Janice Vesper and Terry Shoemaker. Grandfather(s) Bruce Vesper and Dixon Shoemaker. Aunt(s) Rebecca Burnham, Elizabeth Hansen, Becky Purchwitz. (Uncle) Gene Purchwitz . Cousin(s) Madelyne Kier, Amiah Kier, Michael Kier, Iris Kier, Connor Kier, Everleigh Hansen, Dominic Hansen. Amiah Kier's daughter, Carmela Andrews. Bestfriend(s) Francis Phelps and Wyatt Daniel. And many more friends. 
His arrangements will be held at Einans at Sunset Funeral home, Monday the 27th, 2022. Located at 915 Bypass Highway, Richland, WA, 99352. His viewing is scheduled from 9AM-11AM, followed by his burial at 11AM-12PM and his celebration of life at 12PM.  It will be livestreamed for those who cannot attend in person. If you have any questions, you may contact Einans at Sunset Funeral Home.
Dear Janice Vesper and Bruce Vesper,
We reach out to you in love and sympathy for the loss of your grandson, Eli. We are so very sorry for your loss. We hope you are comforted by family and friends near and close to you and the peace of our Loving Father God.
Thank you, for a wonderful human being.
I will miss you sweetheart! Love, Elizabeth Parker
Sarah, I'm praying for you and your family during this very difficult time.
Gary
My thoughts are with during this time- I've met all of you through my friends Lyle and Inger and through Connor- I'm so sorry to hear of the loss of your son Eli.
So sorry we couldn't be there with you at this time Sarah. Thank you for sharing this with us who couldn't come. We love you and there just aren't any words to say how heartbroken we are! Love aunt Rae Ann and uncle Steve.
Sending our love and prayers from Medford to Nathan (and Lael).
Sarah, Janice and the whole Shoemaker/Kier family : I am so sorry for your loss. Prayers are with you all.
So sorry to hear of y'alls loss and sending hugs to everyone.
I'm sorry we were unable to get to know each other dear nephew. You will be missed until we all meet again.
Hey!
We love you 'Scoob'.
Always, Grandpa Dixon and Grandma Terry
We love you Eli, you will forever be in our hearts. You will be dearly missed.
Love, Aunt Becky & Uncle Gene
I'm so sorry for your loss, Sarah, family and friends. Thank you for sharing something of what Eli was, which was obviously very special. There really is no consolation, except that Eli touched many, many lives in his time here and left the world a far better place than he found it. I hope we can all say as much when our race is run…love and light to all of you.
We wish to send our deepest condolences to your family.
You are in grandfather's arms.
Rest In Peace sweet child. 🌹
Rest in Peace dear Eli❤️
You will be missed.
/grandma Inger
Stockholm, Sweden
Nathan, Lael(and all of Eli's loved ones) My heart aches for your loss. Although I cannot attend the Celebration of Life you have been and will continue to be in my thoughts. You have my sincerest condolences.
This past week has been extremely difficult and emotional for my son Logan and I ,and we are heartbroken over your passing.
I will forever miss you and your contagious laughter ,and getting to hear about all the silly things that the two of you did together.
You meant the world to him and we've always considered you part of our family ,and loved you dearly. .
Thank you for always being there for Logan and being his best and dearest friend (and roommate).
You will be missed more than words could ever say and I wish more than anything that we could've had more time with you.
Rest In Peace.
I love you ,Eli.
I love you so much Eli. My heart is shattered. Until I see you again, there be a emptiness in my heart.