FIND AN OBITUARY
Service information is posted on our website only with approval from the family.
If you are seeking information not listed below, please contact us.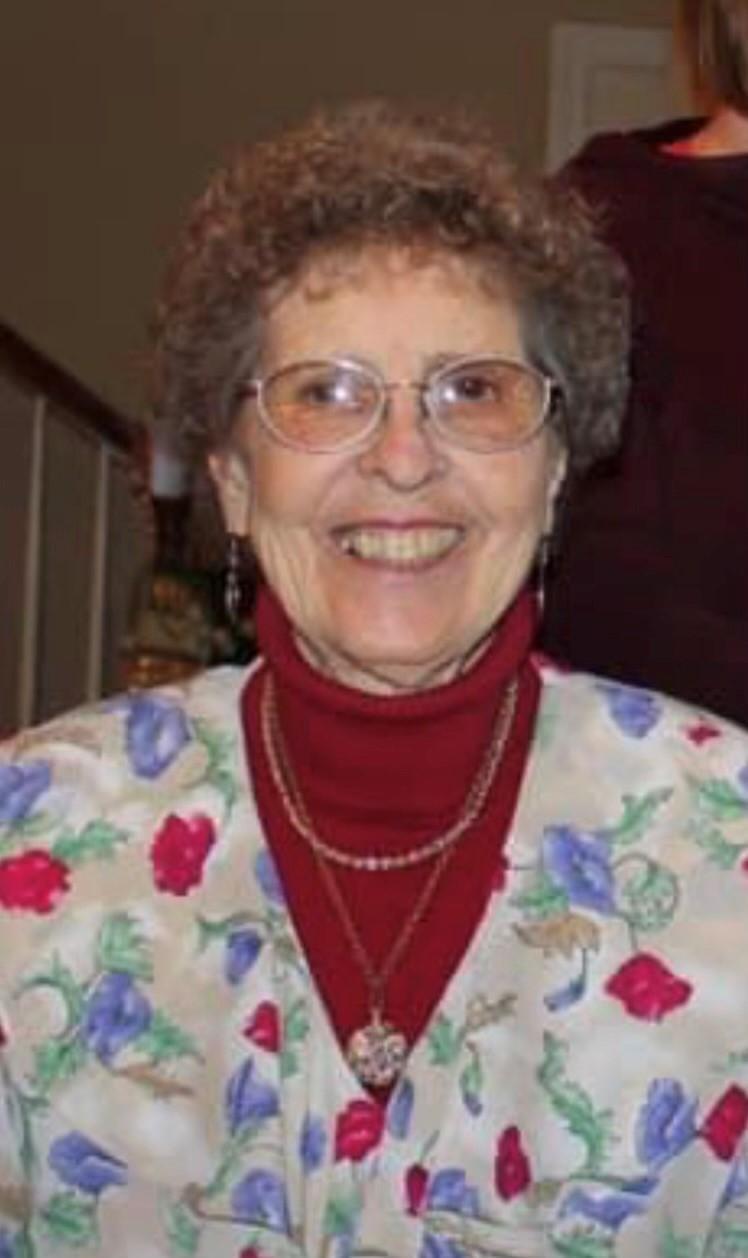 Elsie Dodd
12/02/1935 — 06/10/2022
From Richland, WA | Born in Corvallis, OR
Watch Service
New to Livestream? Watch the tutorial.
Public Viewing
Starts:
Mon, June 20, 2022, 8:00 am
Ends:
Mon, June 20, 2022, 12:00 pm
Location:
Einan's At Sunset Funeral Home
915 Bypass Highway Bldg. H Richland, WA 99352
Memorial Service
Starts:
Mon, June 20, 2022, 4:00 pm
Ends:
Mon, June 20, 2022, 5:00 pm
Reception
Starts:
Mon, June 20, 2022, 5:00 pm
Ends:
Thu, June 16, 2022, 7:00 pm
Elsie Dodd
Elsie L. Dodd passed away on June 10, 2022 quietly in her sleep after a long battle with Parkinson's Disease. Even as this human frailty progressed and she was admitted to the hospital several times, her courage and strength of character was recognized and admired by those who interacted with her. She had a personal relationship with her Lord and Savior and now she is in a mansion prepared just for her.
Elsie was born in Corvallis, Oregon on December 2, 1935 to Harry and Dorothea Johnson near where they had a small dairy farm in Tidewater, Oregon.
Her parents and two brothers, Ronald currently of Lubbock, Texas and Delmer of Salem, Oregon, moved to Evaro, Montana when she was a young girl to operate a general store and farm. The family took turns waiting on customers while they tried to eat their meals. She had to climb up on bumpers of the old cars to add water to radiators and pump gas. She was also assistant post master in their post office and had to prepare outgoing mail for pickup by a mail train and retrieve mail dropped off by the train as it rolled by. Her family members were active in 4-H and showed and sold lambs they raised at the County Fair to earn money for school clothes. She also became an excellent seamstress under the tutelage of her mother and on her 18th birthday she was feted at a national 4-H congress in Chicago for an ensemble of clothes she designed and made.
Although she worked hard, she always knew she was not going to be a farm wife. She graduated from Western Montana Teacher's College in Dillon with a two year teaching certificate and taught fifth grade students in Livingston, MT. She graduated Summa Cum Laude, from the University of MT a week before marrying David Dodd in 1959, with whom she shared her life for the next 62 years before her passing 3 days before their 63rd anniversary.
David and Elsie moved to Richland in 1962 where they raised their two sons Karlin of Oklahoma City, OK and Ryan of Richland, WA, encouraging them in their faith in a personal God and inspiring them to attain a professional life. She was very proud of their personal achievements. Elsie cherished her daughters-in-law, eight grandchildren and four great grandchildren that blessed her life. Karlin's wife Jennifer and daughters – Kelsie, Lizzie, Olivia and Grace — and Ryan's wife Leslie and children Cameron Cross, Whitney Wiese (husband Aaron and son Brennen), Makenzie Cross (daughter Zoey Compton) and Justin Dodd (wife Taylor, son Paxton and daughter Addison) knew that Elsie always had them in her heart and her prayers each day.
Elsie was an active member of Southside Church where she held many leadership positions. For many years she was chairperson of the Southside White Cross, an international program to provide medical aid to under developed countries. Elsie was dedicated to the church choir and spent many hours preparing for the weekly service. She was a member of the governing body of Southside and served to guide the congregation to a greater personal relationship with the God she served.
A celebration of life memorial service will be held at the Sunset Memorial Gardens Event Center on Monday, June 20th at 4pm with a buffet gathering to follow. There will also be a viewing on the same day from 8am to 12pm at the Sunset Gardens Chapel.
I am so sorry for your loss. Elsie was the nicest (aunt) cousin I could have. I enjoyed getting emails off and on from her keeping me updated on everyone. It was nice to be able to stay in touch that way. I will always cherish the fun times we had as kids. Whether us going to Richland or you coming to Portland. I wish we were all close like that still. The service was lovely. I very thankful that I could watch it since I wasn't able to be there. Hugs and love to all of you❤️ Lisa
It was a wonderful service honoring Elsie and she has been a great sister to me.
A wonderful service for a great aunt!
Thoughts and prayers go out to the Dodd family. Elsie was always a strong leader at Southside and I have many great memories of her there.
Elsie was a lovely lady, and I am saddened to hear of her passing, but so glad she is now in the place of which she has spent her whole life in anticipation! My prayers are with the family as they navigate this loss.
Elsie will forever be remembered in helping out durung the Easter celebrations in placing fresh cut flowers unto a large wooden cross with David her husband and other people in the church.
This was a few years before the pandemic struck that keep everyone home.
Another time to see Elsie walked all over in town to and from church.
She'll be greatly missed. Rest in Elsie, see you later. Love you..
Elsie was an amazingly generous and simply gifted woman of God. Elsie opened her home and heart to us teachers who were taking classes every summer to better ourselves for our students. We had some great laughs and memorable conversations in her home that will always be cherished.
Our sincere sympathies in your loss.
Vern & Sylvia Page
(Donna & Del's sister & brother-in-law)
9806 N Farmdale
Spokane, WA. 99208
Ain't Elsie was a wonderful lady both ins8de and out .She was always there for those who loved her and she loved. Had a gigantic heart and loved God vsi much that I have no doubt she's a very special angel at God's right hand. So thankful for the many trips as a child that we were lucky enough to spend time with Uncke Dacud.Aunt Elsie.karlin snd Ryan. I'm thankful she's out of pain and at peace.God bless
Dear Dave and Ryan. Wow such a great tribute to such a wonderful woman, wife and mother. Wish I had known her personally. You are two great men she had to be very proud of. You three belong at the top of many peoples admiration a respect. Duane Renberger.