FIND AN OBITUARY
Service information is posted on our website only with approval from the family.
If you are seeking information not listed below, please contact us.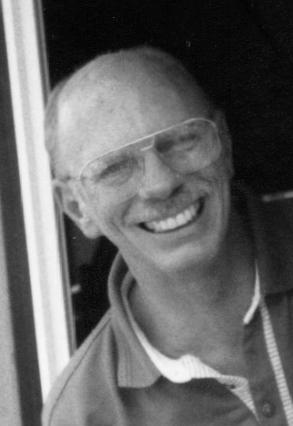 James Clarence Kilgore
07/19/1941 — 06/22/2022
From Richland, WA
James Clarence Kilgore
James "Jim" Clarence Kilgore, born July 19, 1941 in Daisy, WA, to Clarence & Marguerite Kilgore in Daisy, WA, passed away suddenly after a brief battle with an acute illness on June 22 2022. Jim was much like his father, a very patient, caring and loving person. He came from a large family, the youngest of eight siblings, on the family homestead in Daisy, WA, the same his father grew up on. Jim's father was farming when Jim was born, which led to his eldest sister, Margie, delivering him when she was 16. The homestead in Daisy, WA was always such a treasured place by Jim, he found it a peaceful, tranquil, and pastoral place where the family lived and loved for many years. Jim's father, Clarence, as a baby, came west from Kansas, in a covered wagon. His father served in WWI, involved in the Battle of Verdun & The Meuse–Argonne offensive. He met his future wife, Marguerite, upon return from the war while in Omaha. Marguerite's family was very involved in the Salvation Army and many of Jim's siblings carried on this tradition. Peace, love, and acts of service were Jim's guiding light and was deeply rooted in this family. In about 1948 his mom and dad left the "farm" homestead in Daisy, WA and moved the family to Spokane, WA. Jim attended school and graduated from Lewis and Clark High school. He described time spent during his youth in Spokane as roaming with friends in the canyons and land, collecting things such as old postcards, seashells, coins and old match books. This was the 1950s and it was described much like the movie "American Graffiti" with the music, hot rods, and shenanigans of his teen years in those days. He met his future wife during high school, and married young, at the age of 18, to Shirley Keegan. 
In 1961 they added to their family with the birth of their first child, Diana. It was five years later they would welcome a second daughter, Lori. He was very young but an extremely responsible husband and father. He worked odd jobs until he was hired and trained by Boeing in Seattle to be a draftsman. On a one-year assignment in North Dakota in 1967 he worked on a top-secret missile project and temporarily relocated his family to Grand Forks. He had many stories about 
the success and failures of the project and enjoyed talking about the experiences of that year. As a father he was very involved and spent time camping and traveling in Washington, Colorado, and all over the west, over many years, with his children and grandchildren. He loved to take them to new places and taught them all to love nature while being good stewards of the earth. Shirley and Jim were married about 16 years and then divorced. Jim had a job opportunity in Denver Colorado for Martin Marrietta as an engineer and he took that job. It was too lucrative to give up and move back to WA so he continued to work for Lockheed Martin until he retired about 1995. He was very proud to have worked on a NASA project affiliated with landing on Mars. 
He remarried in 1985 to Agnes (Aggie) and they recently celebrated their 37th anniversary in the Spring of 2022. He lived with Aggie in Littleton, Co until April 2022. They moved to Richland, WA to be near his daughters so they would help him and his wife in their older age as well. Aggie was diagnosed with a severe debilitating progressive disease and her condition had become very poor especially in the last year. He cared for her until the day he died & had hoped to be there for her until the end of her life. He had always taken care of her, all the cooking, cleaning, household duties, as well as all the physical care, despite it getting harder each day. He was becoming frailer & attending to many of his own health issues managing his heart and lung conditions. One great thing that happened when he moved back to WA was, he no longer needed oxygen now that he was back down near sea level. During their marriage,
Aggie & Jim enjoyed travel in their RV in the 90s, especially a long trip to the Northeast which included seeing Niagara Falls. They loved all of the fall colors and nature while spending time in summers with their grandchildren and daughters. They hunted for antiques, enjoyed Colorado Rockies baseball and occasionally going to the casinos in Black Hawk to gamble a bit, which they were able to enjoy once more before they relocated to Richland. 
He had a lifelong high school buddy, Gary, who was recently able to visit before he passed when Jim relocated back to WA. Gary and Jim, along with other friends, did some wild water rafting & fishing trips on some of the large rivers in Washington and the tales he told were exciting and interesting. Jim had another long-time friend Phil that lived in WA and he recently spoke to him about a planned visit in August. Unfortunately, that plan was not to be, but he definitely shared many good memories with Phil, including camping, fishing, and boating trips. His other friend, Claude, whom he worked with many years at Lockheed Martin, shared breakfast and conversations every Wednesday at 7 am, religiously. They rarely missed that weekly visit for breakfast for 41 years. Claude and Jim were very close friends and meant so much to each other. They had shared a lot and had many great times doing things together , although he and Claude did not often agree on politics it really didn't matter in terms of their friendship Jim said, as they could agree to disagree. 
He was always very concerned that the land and water resources be preserved for future generations. He was a fair man, kind to all, and non-judgmental. It made such a strong impression on all who met him. He was loved by so many throughout his life. His sister, Joan, said after his passing "Jim was always the peacekeeper" and all that knew him, knew this to be true. Jim was an amazing father, son, uncle, brother, husband, and friend. He was a smart, humble and gentle man. He leaves a legacy of love, reverence for beauty and respect for nature. His traits of dedication, sense of duty, and ability to care for others out of true love was really what made Jim stand out and be remembered most. His devotion & wry sense of humor, will remain a part of the loving memory of all who loved him. He lived his life well and passed peacefully with his daughters' hands in his and his granddaughter, Julia, by his side. He knew it was his last day and faced it bravely and was himself right up to the moment he passed. He said that day "I don't want you to be sad for me, I lived a good long life!" 
Our dear Father, Brother, Grandfather, Uncle, Cousin, and Friend while we may feel pain from our grief, we trust with time that you will help heal our hearts from above. Jim was preceded in death by his mother, Marguerite (Hester) Kilgore, father, Clarence Kilgore, Brother, Vernon Kilgore, Sisters, Margorie, Ruth, Gloria, Dorothy, and Carol. He is survived by his widow, Agnes (Elhard) Kilgore, sister, Joan (Kilgore) Craddock, Children, Diana (Kilgore) Rolstad, Lori (Kilgore) Naasz, grandchildren, Shawn, Blake & Melanie, and Julia Rolstad and the numerous extended family members who mourn his loss. He would want everyone to be kind and be respectful to each other in his honor. He will always be remembered as an example of this goodness he held in such high regard.