FIND AN OBITUARY
Service information is posted on our website only with approval from the family.
If you are seeking information not listed below, please contact us.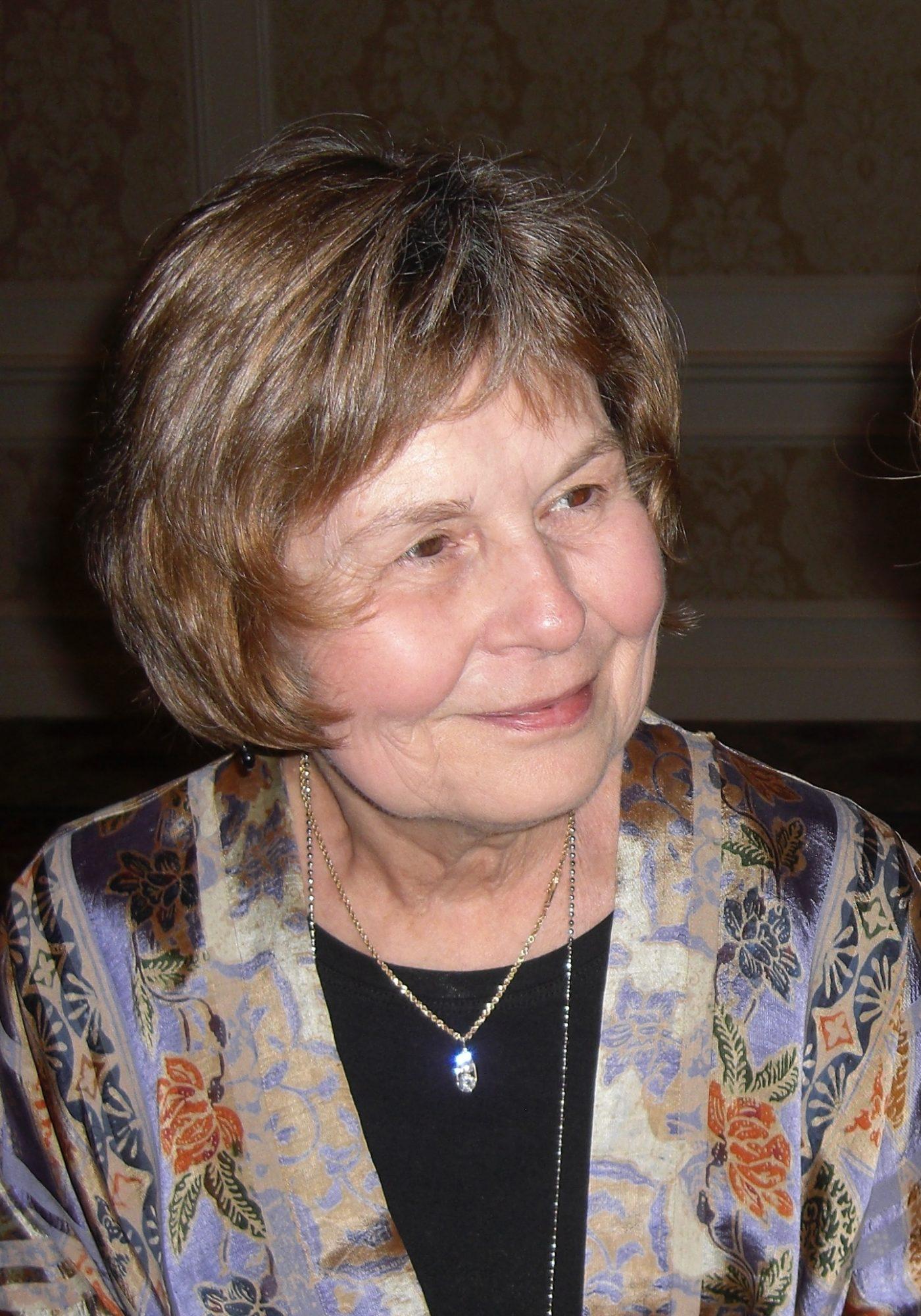 Sara Kay Shilling Zirkle
10/06/1939 — 06/19/2022
From Richland, WA | Born in Troy, OH
Watch Service
New to Livestream? Watch the tutorial.
Celebration of Life
Starts:
Wed, June 22, 2022, 1:00 pm
Ends:
Wed, June 22, 2022, 4:00 pm
Location:
Events at Sunset
915 Bypass Highway Bldg I Richland, WA 99352
Sara Kay Shilling Zirkle
Sara Kay Shilling Zirkle was born October 6, 1939 in Troy Ohio to Dr. Harry and Janet Shilling.  She was later joined by her siblings Janet Sherman and Robert Shilling.  Sara graduated Phi Beta Kappa from Duke University in 1961 and went to Duke University School of Medicine where she was  Alpha Omega Alpha.  She completed her residency in pediatrics at Duke.  While in medical school, she met and married Lewis Greer Zirkle in 1963.  They went on to have three daughters: Elizabeth (spouse Chad Waetzig, Grace, Erin, Julia), Molly (Jackson, Eli, Theodore), and Julie (spouse Mark Jackson, Harry, Katherine, Sara).
Sara and Lewis made their life in Richland where they both practiced medicine and raised their family.  They had a shared love of medicine, the natural world and their growing family.  They held a mutual respect and were true partners in life.  Her lifelong devotion to Lewis provided him the support he needed to dedicate time and energy to SIGN Fracture Care International.
Sara Zirkle was not only exceptionally smart, she was expansively kind, and she demonstrated both everyday as a developmental pediatrician, serving the Tri-Cities community for 37 years.  Sara cared for multitudes of children who had behavioral and developmental needs.  She tirelessly advocated for children who struggled with challenges and were mistreated, setting up the region's first sexual assault clinic and testifying on the behalf of those who had been abused.
Sara demonstrated a wholehearted love for fun and adventure.  She could be found windsurfing up the Columbia River on a windy day or skiing down the  mountain on a snowy day.  Her joy was multiplied by having companions for these adventures and she was always up for one more run.  Often she was accompanied by her family members in these adventures and we are better for the experiences we had with her.  Each daughter and grand child was unique and special to her.  She made time for each and loved nothing more than being with her family.  It was a point of pride that she traveled with every grandchild on a trip of their choosing.
Over the last 50 years, Sara has given much to the Tri Cities community.  During her entire career, Sara traveled to underserved communities on a regular basis to provide excellent pediatric care to children and families who would otherwise have none. From sitting on the hospital board, women helping women, the reading foundation to becoming a mediator in retirement, serving others has been a part of her life that has brought her much joy and satisfaction.
Lew and family, our condolences are with you.
May the tears of sorrow and laughter in stories be balms in the aching absence of Sara in your daily lives. Our parents, Ray and Elsa Rose, held you and Sara in high esteem and valued your friendships deeply. Your compassionate commitment to community that extended far beyond international borders has been a gift in a world that is rife with sectarianism. Dad loved telling about his adventures with Sara on the ski slopes. Mom loved seeing Sara's latest creative sewing projects. Your marriage as a partnership of lives in service is inspiring. We are grateful for Sara's willingness to speak at our dad's memorial service. Peace be with you.
Our deepest sympathy to Zirkle family. I arrived as a fresh from medical school Bosnian refugee in 1994 . Ms. Sara embraced me, took me to the Medical Society meetings, helped me with advice, provided text books I needed to study for the licensing exam. Her smile, kindness and generous spirit will always live in my heart.
To the Zirkle Family, and especially to Lew. Sara was not only and exceptionally wise physician and pediatrician, she was also an exceptionally kind person. She was always willing to serve. It was a privilege to have know her and worked with her.
We are so sorry to hear this news. We had never met Sara, but are very close to her daughters family Julia, Mark, Harry, Kathrine and Sara. Our kids all went the grade school together. We were very fortunate to be on the receiving end of Sara's pear sauce and other preserves over the years. The wonderful stories of her life have been told and will continue to be told as she is remembered and loved. An amazing and beautiful life.
Julie, Mark, Harry, Katherine,& Sara,
We are so sorry for your loss of your Mom and Grandma. She sounds like an amazing woman. Incredible achievements and accomplishments! Sounds like your Mom touched and improved so many lives through her incredible hard work and efforts. We are so sorry for your families loss. We are thinking of you at this difficult time.
Bonnie, PB, Adair, & Esme
I am so sorry for your loss. My heart goes out you and your family.
I was honored to have known Sara.
My deepest sympathy to the Zirkle family. All of us who were privileged to be a part of Sara's life mourn her passing and share your grief over the passing of this brilliant, accomplished, loving woman. I met Sara in 1957 as a freshman at Duke and the next four years began a lifelong friendship. At Duke we shared fun, frustrating, serious, silly experiences which have provided us with great memories. Sara visited in my home and at my aunt's Wrightsville beach house. Our parents enjoyed lunch together with us at graduation. That summer Sara and I were bridesmaids at Sara's roommate Tillie's wedding. Later in life Sara and I planned a get together in DC and shared a room for 3 days at an Addoms House reunion. When we had our 50th Duke reunion, Sara , Tillie and I rented an apartment for the weekend. What a glorious weekend reminiscing, spending time with our Duke friends but most of all just being together. The last time I was with Sara was in the Spring of 2017. My husband had recently passed away and Sara was in DC for her granddaughter's graduation. In Sara's busy weekend she carved out a full day to spend with me. Her gentle presence filled with love and comfort gave me strength.I am filled with gratitude to have known Sara and to have been her friend. I loved her deeply and cherish her memory.
Hello! Dr. Zirkle,
My deepest sympathy to you and to your family on your mom"s passing. I am thinking of you during this most difficult time in your life.
Take care.
Very sad to hear. Sara was so kind to me and would always give her undivided attention no matter how busy. Holding Lew, Liz, Molly, Julie and their families close to my heart.
My heart aches. What an amazing person. Many years ago, she even taught me how to windsurf, tacking upriver with wind no less. An honor to have known her. Sending my love to the Zirkle Family.
Dr. Zirkle was a blessing to our family years ago. Our thoughts and prayers are with all of the family. God bless and comfort all of you and hold close the memories. The Geiger family
My condolences to Sara's family from her sister's previous college roommate. I am praying for Sara and her family,
Roger and I had many encounters with Sara, from her support of AFS, her love of walking the nature path in our area, her support and interest in the group Women Helping Women, and her vast knowledge of just about everything to love in this world. We had travel interests in common, an appreciation of getting to know our global neighborhood and our local neighborhoods. She was kind, funny, supportive, and a great listener. We will miss her on the path, which is the last place I saw her just a few months ago. We know her family feels the loss keenly and we offer our deepest condolences.
My deepest condolences to the Zirkle family! Sara was a warm, unfailingly kind, and loving person who touched so many people's lives, including mine. We had many wonderful visits with cups of coffee at my kitchen table and over plates of shrimp tempura at Woo's Teriyaki in Richland. The last time we were at Woo's was to celebrate her birthday in October 2021. Because of Covid, it felt risqué dining indoors, but we forged on and enjoyed ourselves. She lived life on her own terms and knew how to give joy to others. I was fortunate to see her briefly a few days before she passed and I will always be grateful she made that time for me. She was planning on reading the book Crying at H-Mart with her daughters/granddaughters but I don't know if she did. Well, instead of Crying in H-Mart, I will be crying at Woo's Teriyaki, remembering our good times. I will always be one of Sara's biggest fans and will miss her dearly.
Rest in peace. With love and affection, Tae-Im
Sending sympathy and so much love to the Zirkle and Jackson families. I knew Sara as "Julie's mom" and got a sense of what a special person she was, within a very special family. I feel lucky to have known her.
Sara Kay's kindness, care, quiet humor and intelligence shines brightly through her daughters and grandchildren. I've had the privilege of spending lots of time over the years with the Julie Zirkle clan and enjoyed learning more about Sara Kay through Jules, Mark and the kids l. Sara and Lewis's role modeling as amazing humans is evident through Julie's family's commitment to community, sports, and love of fun. Our family, is sending lots of love to Lewis and all the Zirkle clan today and always knowing that Sara will be so dearly missed. (Beso is sending lots of hugs and kisses too. )
Dr. Zirkle, my deepest sympathies to you and your family.
Dr. Sara Zirkle was a wonderful pediatrician. She diagnosed our son who was 5 as being hyperactive– and was very understanding and sympathetic with what I was going through as his mother. I was relieved with the diagnosis and to know that his behavior was not my fault! She asked me each time we met with her how I was doing. It touched my heart.
Dr. Lewis, you were a great orthopedic surgeon. You saved one of my father-in-law's fingers that he had accidentally sawed off. You also did hip replacement surgery twice on my husband Ken. Your work on your SIGN business is awesome!
Dr. Lewis, you are in our hearts, thoughts, and prayers. God bless you with His great love, comfort, and peace at this difficult time! Thanks to you and Dr. Sara for all the good you have both done in this world.
Sara was a joy to know and call a friend. We will miss her.
So much love for this amazing, caring, beautiful woman.
Lew was drafted after two years of surgical training and sent to Viet Nam at the height of the war, a year that culminated in a difficult time, as Lew returned feeling angry about how the civilians were suffering in this brutal war. Sara helped him through his time. Lew and Sara went into practice in Richland, but Lew had unfinished business in Viet Nam. This was the beginning of what is now SIGN, a non-profit that serves third world patients through direct trips by Lew to areas of need . Further. Lew has trained hundreds of surgeons in the use of his invention of new tools to help treat fractures where resources are scarce. Sara and Lew host yearly SIGN reunions. All of this, and Lew's humanitarian awards, were only possible because of the solid home base Sara maintained and the love and support that were always there from her.
A patient and loving wife, a fine physician, a loving mother and grandmother, a loyal friend, Sara was modest and self effacing anyway. Amazingly, she was a strong swimmer in the Columbia River that borders their property, upstream, I think. She and Lew chose to live modestly, spending little on food, cars or home, using their money for others. Sarah was truly, one of the best of our species.
Sara was, indeed, an amazing, wonderful person. At the same time, she was so low-key, unassuming and deferential, you never knew how smart she was. As her dorm mate and friend at Duke, I discovered her brain power when she aced all the exams in our Music History class that the rest of us struggled to pass. For her, it was "a piece of cake." Three years ago, Sara, Tillie Hinely and I spent 3 beautiful days together in Carmel. It was a great reunion for the 3 of us, and I will never forget it.
Dear Sara Kay..
You are a VERY special person… admired by all who knew you.
Your life achievements were incredible, and I know they will be carried on by family and colleagues for years to come!
You will be sorely missed!
So fondly, Anne Angers
I am so sorry you have lost dear Sara. I so enjoyed meeting up with her at our neighborhood pool at noon many summer days. She swam laps impressively and I sat and read! Then we would talk about our children and grandchildren, traveling and other things that made her happy. You will miss her every day, but you have her love and wonderful memories to sustain you.
I wish I could express myself as eloquently as Lea OQuinn (above) but we seemed to have shared much of Sara Kay's early Duke years. I was fortunate to have been Sara Kay's roommate for our four undergraduate at Duke and never a cross word spoken! What fun we had and created a lifelong bond! As Lea expressed, I would work long into the night studying to survive and Sara would read the material once, retain it but never made me feel inferior. She just helped, shared her knowledge, encouraged and excelled at whatever challenge she faced. We renewed in person friendship when she and Lew lived in Monterey, Ca. when we had young children. She was a devoted mother, a loving wife to her soulmate, Lew, and a friend and mentor to anyone in her walk through life. She has impacted innumerable lives it's her knowledge, her inquisitive nature, her loving spirit and her joy in life which was always contagious up to the end. She will live in my heart forever.
Sara, possessed a powerful way of sharing her abundant knowledge in a soft yet powerful way. She was not short on opinions as a result of her intellect and study. Living in her home while Lew was serving in Viet Nam, I saw a loving mother juggle medical internship, caring for 3 young girls and household responsibilities. I still make granola, 50 years after she sent me my first granola recipe. We all will remember Sara's big smile as her eyes twinkled.
Sara's loyalty to family, community and her values affected many. I'm confident she will be serving in greater spheres.
Lew, my deepest condolences to you and your family for your loss. Sara brought grace, intelligence and kindness to every room. I know she will be sorely missed by her colleagues and the community. Warmest regards, Bob Wright
Dear Sara's Family:
I will share 'my story' with you about your beautiful fun , smiling mother/wife.
Even in our college years, I sensed in her a kindness and acceptance of each of our dorm mates in the Class of '61. You always had time to 'talk' late at night when we studied together . I chose not to be in a sorority because they 'separated' Jewish girls like myself from the popular 'christian sororities. Plus, I was a scholarship student and worked 3 jobs. I participated in the Civil Rights Movement and Sara was supportive. She always cared about others and my 'path' was and is social work, and hers was medicine. Our Annual Reunions over the years were so special and full of mutual respect. And, after my divorce and remarriage, Sara was again supportive and kind. My life changed when my husband was diagnosed with multiple myeloma, a rare form of blood cancer. Again, Sara understood and always asked about him in our communications. I started a cancer charity, Arizona Myeloma Network , ee years ago and also a Cancer Caregivers Education Program to help All Cancer Families who struggled as you all have done to give back to her all that she has given to so many others. She will be Honored in my Celebration of Life/Honor Wall. We all Pray for a time when there will be a Cure for all cancers, till then we will continue the battle. My husband is now a 31 year Survivor and in spite of many setbacks, works by my side to help and inspire othes.
Blessings to all of you and continue to live your lives and continue her Legacy.
To Molly and family,
Your mom was wonderful and special to know, both as a child and an adult. She will be greatly missed.
Lew,
Marci and I feel for your loss. She taught my mother Phebe that fresh tomatoes can be frozen whole and I think of her fondly as I fill freezer bags with my summer harvest.
I am so sorry for your loss. May Sara's memories live on forever.
Dr. Zirkle , I am so sorry to hear of Sara's passing. You and your family will be in our prayers.
I feel so fortunate to have been Sara's friend for more than 60 years. I am so sad to acknowledge her passing. And I grieve for you, Lew, and for Liz, Molly, and Julie. What a loss for each of you.
Long ago, back in the late fifties, when Sara Zirkle was Sara Kay Shilling from Troy, Ohio, and I was from Dayton, we rode together at holiday times with other Duke students back and forth to school. During those 12 hour rides, Sara could knit a whole sweater while the rest of us looked out the window or slept. (Except the driver). By 1961 when we started medical school, Sara had a Volkswagen Beetle and we rode together. She couldn't knit as she drove, but she could carry gas in the car for replenishing an empty tank as the car had no gas gauge.
We were roommates the first year of medical school, and while I struggled and crammed for each exam, Sara read the material once and aced every test. She graduated first in our class!
In keeping with her self deprecating ways, she never spoke of her academic accomplishments.; rather, she talked of how she was a slow reader and dyslexic.
In actuality, Sara excelled in everything. Her soft brown eyes reflected a deep knowing and compassion for others which along with her love of learning, guided her life as a physician, wife, mother, grandmother, and friend. To me she represented the best characteristics of humanity— humility, kindness, honesty and forthrightness , thoughtfulness, devotion, intellectual curiosity, hard work in the service of others, an appreciation of little things, the ability to experience joy and laughter, to love, and to overlook our foibles while expecting better. She listened. She cared. She shared.
I count myself the luckiest of people to have been her friend and I will hold her in my heart.
Lea OQuinn
She was truly an amazing person and friend. Our deepest sympathies. They whole community has lost a generous and caring soul.
I am so very sorry to hear of the passing of such a beloved, talented, giving, and brilliant woman. It is a profound loss. I am grateful for the friendship of Molly, aware that the apple did not fall far from the tree.
She was one amazing woman. So dedicated to helping others! She will be missed.
We want to let Sara's family know how sorry we are for their loss. Sara was a kind and unique person and it was a privilege for us to know her.
Our deepest sympathy and love for Lew, Liz, Molly, and Julie. Although living geographically apart, we are happy to have shared many times with Sara. She will be missed.
My deepest sympathy to Lew and her family. I was so pleased that she was able to come to Ohio for the 100th Zimmerman Reunion.
Very sorry for your loss, it's been quite a long time but I remember her fondly from the past Zimmerman events in Hiram and otherwise.
My sympathies to Lew and the girls. Cousin Sara and I go back a long way. She will be dearly missed. RIP dear cousin.
I've heard so many family stories, she sounded like a beautiful soul.
A monumental loss to her family friends, and community. She was a true hero and a delight.
I so wish I could have known Sara while she was alive. She vsounds like a warm giving person just like her siblings Jan and Rob.