FIND AN OBITUARY
Service information is posted on our website only with approval from the family.
If you are seeking information not listed below, please contact us.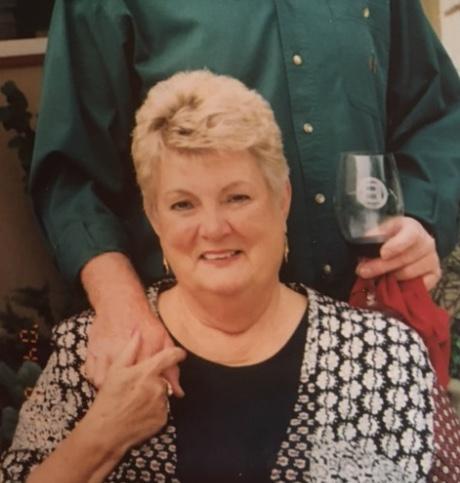 Deanna "Dee" Kay Knuter
03/26/1938 — 07/22/2022
From Kennewick, WA | Born in Prosser, WA
Deanna "Dee" Kay Knuter
Deanna Kay Knuter passed away on July 22, 2022, surrounded by family, after a short battle with pneumonia.
Dee was born to Harold and June Donaldson in Prosser, Washington, on March 26, 1938. She was a graduate of the Hover location of River View High School in Finley. She married her husband, Norman, in 1966, while living in the Los Angeles area, relocating back to Kennewick in 1970.
Dee worked in various roles at the Finley School District while her youngest daughter was in school, and later at the Department of Energy, from where she retired in 2000. During her retirement years she enjoyed traveling, driving cars for Hertz, and spending time with friends and family. Dee especially cherished visits with her first great-grandson Lukas.
Dee is preceded in death by her husband and is survived by her daughters, Ronna Czmowski and Lisa Knuter-Peach, and grandchildren Jenna Czmowski and Adam Czmowski and great-grandson Lukas Czmowski.
Please visit our online tribute at www.sunsetgardenstricities.com (search Obituaries) to view a slideshow of her life and share your memories with the family by signing the virtual guestbook.
In lieu of flowers, memorials in Dee's name may be made to your local animal shelter or rescue.
We have just learned of Dee's passing. May you fnd comfort in knowing she became a good friend our mom, Sheila, while living at Fieldstone. Although their friendship was brief they held a special bond. Thinking of you. Sympathies to your family.
So sorry for your loss. I always remember your mom at school . She had a fun sense of humor and was always joking with me when I signed in late or had to go to the office. Love all the pictures from the slideshow. So many beautiful memories in these photos . She looks like she lived a wonderful full life, and had so many people who loved her. Hugs and much love to the entire family.
I will always remember what a special friend your mom was to our family. She was always there, especially during hard times. So many memories, from playing cars in the orchard while our mom's picked apples to rides to dance lessons. She had a special place in my heart. I wish you comfort and peace during this time.
I was so sure that I recognized Dee's name in the obituaries and then definitely recognized her in your sweet picture tribute.
I had the pleasure of knowing and working with Dee for a short time at Lutheran Social Services so many years ago. I also have a memory that your folks lived in the Meadows East neighborhood. I remember walking by and seeing her from time to time years after we worked together. She always had a smile and radiated love! Accept my prayers and condolcences in your loss and know that your mom definitely brought joy to those who knew her.
So sorry for your loss. Your mom and dad were good friends for many years. We loved them both and have a lot a great memories.
Ronna, Lisa, Jenna,and Adam,
It's hard to lose your mother, or your grandmother. Above everything she loved all of you dearly.
Dee was always kind to me, she had loved to cook and was a great one, and she had a sense of humor As "matriarchs" of each of our families there were common feelings we shared . These were times of humor and reflection. With her passing there is a hole in the fabric of my life. I will miss her.
My love and support to each one of you.
Ronna and Lisa,
Oh, so, many wonderful memories of your mom and dad! Our family was blessed when Ronna became our next-door neighbor. It has led to nearly 40 years of friendship between our families. Birthdays, Christmas, Easter, Americans hockey, Sunday dinners, weddings, their 25th wedding anniversary, etc… those memories are etched in our hearts forever. Your mom was always so gracious. She spent an entire evening being our personal trip advisor for our 25th wedding anniversary trip to Maui. Of course, we brought over a Papa John's Cowboy pizza!
Two beautiful people raised two very special daughters.
Ronna, Lisa, Adam and Jenna, our prayers are holding you close to our hearts. We will miss her along with you.
Much love, Steve & Debbie McKinnon
Ronna, Lisa and Family
Your mother was a beautiful person both on the inside and out. Lots of fond memories.
Thanks for sharing her with all of us. She was a blessing and will missed. .
Ronna and Lisa,
I will always remember your mothers smile and kindness. As an office aid, I had the pleasure of working with her for a couple of years. She was a mother to everyone, a beautiful soul and a lovely woman. My deepest condolences for your loss. May her memory always be for a blessing
Dee was a wonderful Sister, she was married to my brother and their home was one of my favorite places to visit. She was a wonderful hostess and always welcomed us with open arms, and a big smile. I always loved sitting around the table listening to her stories, and I can hear her voice and see her smile every time I think about her.
I miss her already, even tho I didn't see or hear from her every day, I always knew she was there!
Love you Dee, I know you're enjoying your new home. Tell Norman, Mom and Dad hello for me!
P.S. Her girls always loved having Grandpa and Grandma (GG after Ronna had kids) , come to visit.
Ronna and Lisa – please know that we are so very sorry to hear of your mom's passing. Our memories of so many events and trips with your folks goes back many years ago, when all our kids were young. Our memories include trips together to Nelson, B. C., Disneyland, Mazatlan, MX, and many boat outings on the river and Lake Coeur d'Alene, ID. We enjoyed your beautiful and well done picture tribute to your mom. She was a very special friend to us, and they will both be missed. Sending our love and prayers to all of you.
Knuter Family, Beautiful tribute for Dee. I met her while working for DOE and she was so friendly and willing to help the newbie's working at DOE. She will be missed by many. Hugs and prayers for the Knuter family.
I did not have the privilege of knowing you, Dee, but your picture is lovely, and I know you are a very special lady to have raised such a precious daughter.
Such a lovely tribute to your Mom Lisa, our thoughts and love are with you. I remember first meeting your mom when I was on a trip to Queensland and she had arrived in Australia, then taking your Mom & Dad on a trip down the Great Ocean Road when Lachie was a baby, 22 years ago. Happy memories, loved your Mom & Dad, reunited again xx
Ronna and Lisa: Dee and I became friends when we both went to work at DOE in 1987, she was one of the most gracious and lovely people that i was fortunate to know We spent many lunch hours talking about our lives and our families. She was a very special and beautiful lady. I loved the video – a real lovely way to honor your mother.
What a beautiful tribute to your Mom .. She was one of our favorite neighbors to visit when we would come from Seattle to visit Wendy . She and your Dad really were caring friends and Canyon Lakes will not be the same . Hugs to you girls and your families
Beautiful tribute & I really enjoyed seeing her life through pictures. What an awesome lady, wife & mother. I'm glad I was a part of her life even for a short while. Hugs & prayers Ronna & Lisa ❤️❤️
Hey girlfriend and neighbor🙏🏻❤️ Rest in peace and comfort, now that you are "Home" and with Norm again. Thankyou for your friendship for these past 26 years of being neighbors. Will miss you.
Lisa,Ronna, Adam and Jenna, thinking of you❤️🙏🏻 Now you have more Guardian angels watching over you.
This Memoriam of Dee was beautifully done. Great photos and music. I'll visit Dee and Norm next time I'm back in my home town. ❤️😊🌵
What a beautiful tribute to your dear mother. I will always be grateful for the blessing of her daughter Ronna who become one of my dearest friends. Strong kind women raise strong kind daughters!
My heart is with your entire family. Sending prayers of strength and comfort.
Rest In Peace Dee
I'm so sorry for your loss Ronna & Lisa. The slide show was really nice and I have so many good memories of Dee and Norm when we were kids. Your mom's sharp wit made me laugh many times and Norm was just a cool guy on so many levels…. Praying for you as you deal with Dee's passing.
Ronna, Lisa and family, sending you love, hugs, and condolences 🙏 I truly enjoyed working with Dee and enjoyed our FB chats. I will miss Dee. Keep the memories close.
What wonderful pictures of Dee! Brought back so many great memories of our families hanging out and growing up together. So lucky to have been a part of Norm & Dee's life! Miss both of them but they are together and happy again in Heaven. Deepest Condolences…Love Michelle
This slideshow brought back beautiful, fun and loving memories of Dee. The inclusion of her favorite Elvis song brought great memories of her as a teen when she skipped school to be at the airport to see Elvis walk off the plane and later her detailed retelling of the last Elvis concert she attended. Many of the pictures capture her unique facial expressions which "said" it all . Dee was at her happiest when surrounded by her family or on a new adventure. I will always miss my big sister.
Love you Dee, Love your smile 🙂 You were a bright light on earth. This is a beautiful tribute to your Mom. Tears are rolling but so good to see all these beautiful pictures. I think our moms had matching floral couches in Manhattan beach 🙂 So glad you guys lived down the street from us and our families became such good friends. Will always remember Dee and her smile. I hope Dee and Norm are together in heaven watching over you guys. Love you,
Jenn
Such a beautiful tribute to a very beautiful lady! Aunt Dee always held a very special place in my heart. I'll forever hear her laugh and always see her smile! Love and prayers to Ronna, Lisa, Adam, Jenna and all the family she leaves behind. ❤️