FIND AN OBITUARY
Service information is posted on our website only with approval from the family.
If you are seeking information not listed below, please contact us.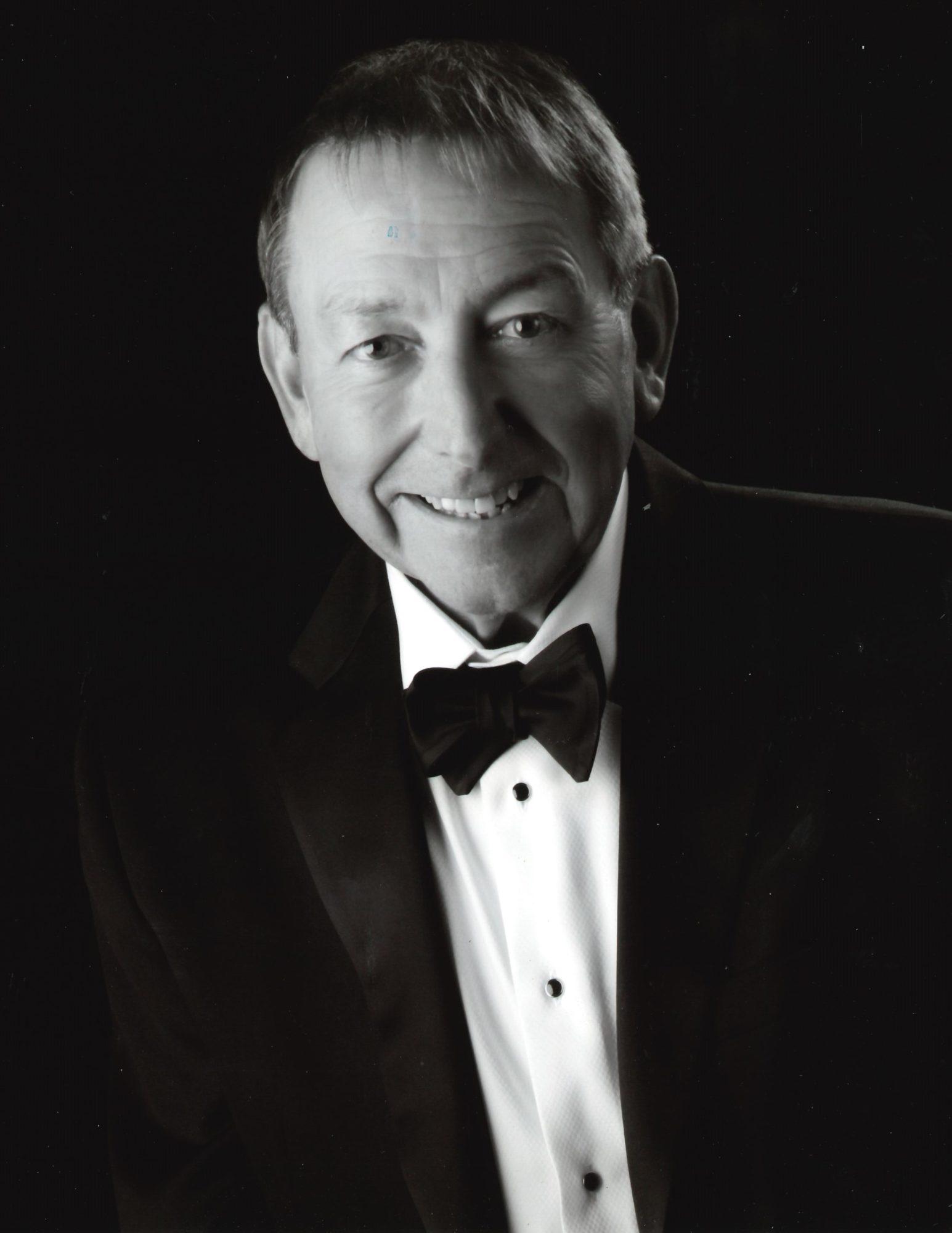 James (Jim) Thomas Jeffs
08/17/1953 — 07/15/2022
From Richland, WA | Born in Richland, WA
Celebration of Life
Starts:
Sat, July 23, 2022, 12:00 pm
Ends:
Sat, July 23, 2022, 2:00 pm
Location:
Einan's At Sunset Funeral Home
915 Bypass Highway Bldg. H Richland, WA 99352
James (Jim) Thomas Jeffs
James (Jim) Thomas Jeffs, 68, of Richland, WA passed away on July 15, 2022. Jim was born on August 17, 1953 in Richland, WA to Thomas and Ellen Jeffs. Jim grew up in happy home and was loved by his sister, Mary. He followed his bigger brother's Ed footsteps and started a career as journeyman wireman of IBEW 112 for Battelle Pacific Northwest National Laboratory as an electrician. This career took him too many different countries.
Jim grew up going to the Richland Lutheran Church where he became a devout Christian and enjoyed attending the church services they provided.
Golfing, skiing and basketball became competitive sports in Jim's life. He played for the basketball team for Richland High School. Jim also enjoyed being in natures presents by fishing, hunting and camping. With nature on his side he taught his daughters' Keri and Tara how to fish.
Jim was very friendly, generous, enjoyed meeting new people and was the ULTIMATE host!
He is survived by his wife, Carolyn Lee Jeffs; his daughter, Keri Carnes; his daughter, Tara Carnes; his brother, Ed Jeffs, his sister, Mary Sharp and his grandson, Cash Chambers. He is also survived by his nephew, Jesse Sharp (Allee) and his niece, Erin Russell.
Preceding him was his parents Thomas and Ellen.
The family of Jim would like to invite you for a Celebration of Life at Einan's at Sunset Chapel on Saturday, July 23, 2022 at 12 o'clock noon followed by a reception. Jim will be laid to rest at Sunset Gardens in Richland.
I thought of you today and decided to see where you landed. I was surprised you are here. Though we dated a short time, I will remember the fastest golf game in history with you. Dancing to the song "daddy's money" and you staying awake through the movie Titanic and meeting one of your daughters. Who asked why? My response was, "I am just the girl between the last one and the next. Your routine was something to be admired and questioned. As I read the other memories in this book I wish I would have known that man. Though I did realize you were close to the magic 50 and a commitment to another was close. Enjoy the ride! Jimmy
Jim was a good friend and a colleague for many years, first at Battelle, then in a spin off company (CES) where he traveled across the country and in Europe doing technical work. He was fun to work with and always a gentleman. He helped drive my daughter to school and make sure she was OK when I was away on travel. We miss him and offer our condolences to his family.
I remember Jim from Richland Lutheran and around town. The memories are all good. Sympathy for the family, may the Lord ease your future, Sincerely Pam L Tompkins Jones
You will be missed. So many fond memories of skiing with you.
There are so many wonderful stories about our adventures with Jim over the years. Don and I truly loved him like a brother, he was part of our family. God Bless You Jim!!
Bowling will never be the same without you JJ. I hope you are rolling 300s in the big alley beyond. We loved you dearly my friend.
Words can not express the huge loss we as a family feel by the loss of you.
You were always such a warm presence in our lives. How wonderful that we had the time we had with you while you were still with us. Now you will forever be with us in our hearts. We will never forget the joy and happiness you brought to our lives. Rest in peace sweet uncle Jim. We all love you. I don't do goodbye, so I will just say, I will see you around sometime.
TIP Jimmie. We had some great, fun times. Condolences to the family.
God bless you Jimmy, I will miss you dearly, Rest in peace my friend.
Always enjoyed my interface with Jim while working at Battelle. Truly a man in whom there is no guile.
I have many wonderful memories of times spent with Jim in the late 70's and early 80's! Praying for the family!
So sad to hear of your passing. Jimmy Jeffs and I and others played Chief Jo Jr high and Richland Bomber golf together. We had a lot of fun. Paths didn't cross until you joined Meadow and was good to see you again. And I heard you were able to check the Scotland golf trip box. Excellent. Prayers and thoughts go out to your family and friends. See ya later.
Jim,
YOU WERE THE BEST! <3 From every corner of my life as young kid and being a part of our family/close circle of friends. I got to spend a part of my life with you as a kid and young adult and loved it. I'll never forget how you were there for me to drop me off and pick me up from school and as much as I was a shy person, I feel I could have a conversation with you every single time. Grandma Julie really appreciated you being there as she was no longer able to drive and loved that you treated me as one of you own. As this was many years ago, I never ever forgot that. Way to be a person of character and integrity. A father figure and lifetime friend to become. Dad misses you too and never will forget the times you both had together whether it be in work, play or in life itself. Another thing I remember is your love for Halloween and throwing a great bash. (Provided, this is coming from a girl who thinks it's the best day out of the whole entire year.) If you weren't captivating the crowd, you were hosting! I'll never forget you as the social glue in any scenario and having the ability to bring all kinds of people together. Jim you were really gifted that way. You shined so bright to all who knew you…. A very lasting impression on my life and others as well.
For all time.
"And if you threw a party
Invited everyone you knew
You would see, the biggest gift would be from me
And the card attached would say:
THANKYOU FOR BEING A FRIEND! "
As I write this with tissues in hand, wish I could hug you one last time.
Rest easy.
Miss you dude.
Remembering Jim from his early days at Battelle! The life of the party. So sorry that he is no longer with us. This happened way too soon.
I would have to agree with Jack McElroy! I was the admin at Geosafe during some of the operational trips that took crews to many states and abroad. He was so meticulous about his packing, especially to the outback of Australia. Jim had a very kind heart and always had a smile to share. Rest In Peace Jim.
I remember Jimmy (and his family) from childhood days. He was a good kid. Gone too soon. May the Jeffs family find peace and comfort in knowing they will one day be with him again through Jesus Christ's atoning sacrifice. Rest in peace Jimmy.
My deepest condolences to Jim's family. He will be greatly missed by us all in the graduating class of RHS 1972. Every time I hear the song "Moves Like Jeager", I think of you. Dance on, my friend.
I did not know Jim, however, I have seen him around Tri-Cities over the years. He always had a smile on his face and a "hello" for strangers. I am sure he will be missed. He always seemed like a kind soul. My sympathies for your family.
I am very saddened to hear of Jim's passing. Jim was a key individual in our Geosafe operations both in Richland and Australia! One of our fun memories was Jim's packing for a trip! Not sure what all he was carrying back and forth but he might have had the kitchen sink in there somewhere!
Jim passed too soon! He will be missed. May he Rest In Peace.
I am sorry that I will be out of town during Jim's Celebration of Life.
You will be missed.
Enjoyed working with you over the years.
We will see you on the other side.