FIND AN OBITUARY
Service information is posted on our website only with approval from the family.
If you are seeking information not listed below, please contact us.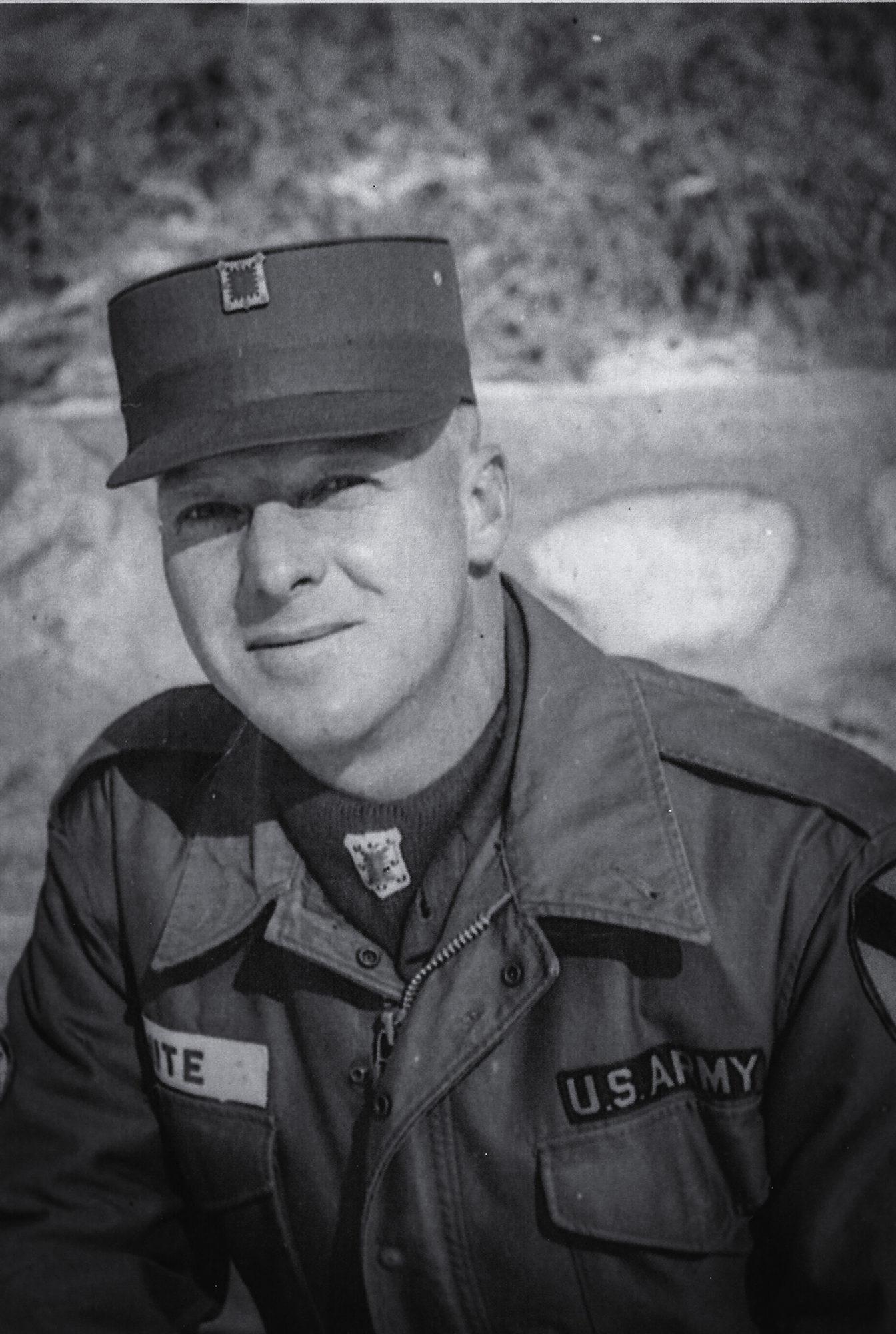 Jerry Arnold White
09/06/1935 — 07/01/2022
Born in Winiferde, WV
Watch Graveside Service
New to Livestream? Watch the tutorial.
Viewing
Starts:
Mon, July 11, 2022, 1:00 pm
Ends:
Mon, July 11, 2022, 4:00 pm
Location:
Einan's At Sunset Funeral Home
915 Bypass Highway Bldg. H Richland, WA 99352
Graveside
Starts:
Tue, July 12, 2022, 2:00 pm
Ends:
Tue, July 12, 2022, 3:00 pm
Location:
Sunset Gardens
915 Bypass Highway, Richland, WA 99352

Jerry Arnold White
Jerry Arnold White SFC US ARMY Retired.
Jerry Arnold White was born on September 6th, 1935 to Earl W. White, a coal miner, and Marjorie Lee Copeland in Winifrede, West Virginia. Jerry transitioned to his heavenly home on July 1, 2022 at the age of 86 with his beautiful and loving wife Clairetta Payne-White and her daughters by his side. Jerry and Clairetta resided at Richland, Washington where they lived for 11 years filled with lots of love, happiness, laughter, and enjoyed family time and just being together.
On July 22, 2011 Jerry married Clairetta (Duncan) Payne. Jerry referred to Clairetta as "the love of his life and his soul mate". He quickly became a part of Clairetta's large, loud and extended family.
Jerry is survived by his wife Clairetta Payne-White. He is also survived by his children: Cheryl Reinig (Larry); Mary J Suire (Bryon); Katrina Goff (Jay); Brittney Tussey (Kenny); Sharon Hazel (Joe); Sisters: Shirley Layton, Ruby White, Sandra Crocket; Brother Joe White (Elinor).
He also leaves behind his extended family which included Clairetta's six children: Carla Ehlis (Jeff); Karen Payne (Munchkin); Theresa Beehler (Steve); Jim Payne (Jaye); Joe Payne (MaryAnn); and Mary Jones.
Jerry was blessed with many grandchildren, great grandchildren, nieces and nephews.
Jerry will be missed by Clairetta's sister and brother-in-law, Shirley and Jack Parker. When Clairetta was visiting in Missouri, Shirley and Jack arranged a blind date to introduce them. It was the start of something big. Jerry moved west to Washington State to be with his bride.
Jerry is preceded in death by his father Earl W. White, mother Marjorie Lee (Copeland) White, daughter Beverly Ann White, great-grandson Kyrese Anderson, brothers: Earl Junior, William, Richard, Everett (aka Jack), Robert, Johnny, Gary, James, and Larry and sisters Mary and Betty. He was also preceded in death by his first wife, JoAnn Wilson; with whom he had 4 daughters.
A Memory Maker: Jerry loved his family staying in close contact with his siblings enjoying many road trips to include camping trips back home to West Virginia to visit family throughout the years. His daughter Sharon said she fondly remembers their trips, adventures, storytelling, dancing and all the songs they sung. She will cherish the memories and the lessons he taught her. He was very intentional in creating memories. He always took time to include his young children in projects allowing them to join the fun, like painting the white picket fence each year. Jerry would do anything he could to help his family. He loved each of his children, bonus children, grandchildren, and great-grandchildren. He found great love and happiness when he met and married Clairetta Payne-White.
The Soldier – Jerry was a military man through and through. He served in the Korean and Vietnam wars. He wanted to join the Navy but was too young, so he begged his mom, and she signed a waiver for him to enlist. He retired as a Sergeant First Class with 26 years of combined service in the Navy and Army. He was a combat engineer and a proud soldier in the 70th Engineer Battalion. Jerry may have retired but his army pride and love of country never did.
The Comedian and the Carpenter – Jerry was funny and loved to tell jokes; he crafted them with perfect timing. When he delivered the punchline, he would laugh his infectious laugh bringing joy to all who heard it with a smile and twinkle in his eyes. Jerry could make, repair, revise, or repurpose anything. He recycled his whole life taking useful things, cleaning them up, and giving them to people in need. He and Clairetta were regulars at the local thrift stores where they would find delightful treasures.
Jerry was so generous and kind he once let a family live rent free in a doublewide he owned. At a thrift store, he overheard a mother trying to find inexpensive sleeping bags. He told her to just stay there, went home and loaded his truck with sleeping bags and anything else he could find. Kindness to strangers were perfectly normal to Jerry and Clairetta. People were a stranger one day and a friend the next.
Jerry's motto was "Life is Good" and he always tried to live that way.
I love you Jerry, you filled my big grandma's heart and life with joy, and you're warmth and kindness is something I will treasure in my memories. I miss you, please rest well grandpa.
Daddy I wish I was there in person but I will be watching the live stream with the support of mom joe and inlaws and your grandkids
Daddy I love you and miss you greatly I will miss your phone calls and your crazy stories and your laugh I will always be a daddy's girl
You will be missed until we meet again. Love you grandpa White
I am so sad to hear about your passing. I am sad to say I will have to wait to reconnect with you. I hope Grandpa Dick met you when you arrived. My thoughts and prayers are with your entire family. Until we meet again
I will miss Jerry's warm personality and terrific hugs. My condolences on his loss to my dear sweet grandma and all his daughters and extended family. Jerry was a very special man and will be missed by all who knew him. My prayers are with you during this difficult time.
This covers Jerry's life. He was kindest man I ever knew. I knew he would love my sister . Could see it in his eyes the day he met her. The 4 of us had so much fun. He will be missed so much. RIP Jerry be my sisters Angel now. Love Jack And Shirley