FIND AN OBITUARY
Service information is posted on our website only with approval from the family.
If you are seeking information not listed below, please contact us.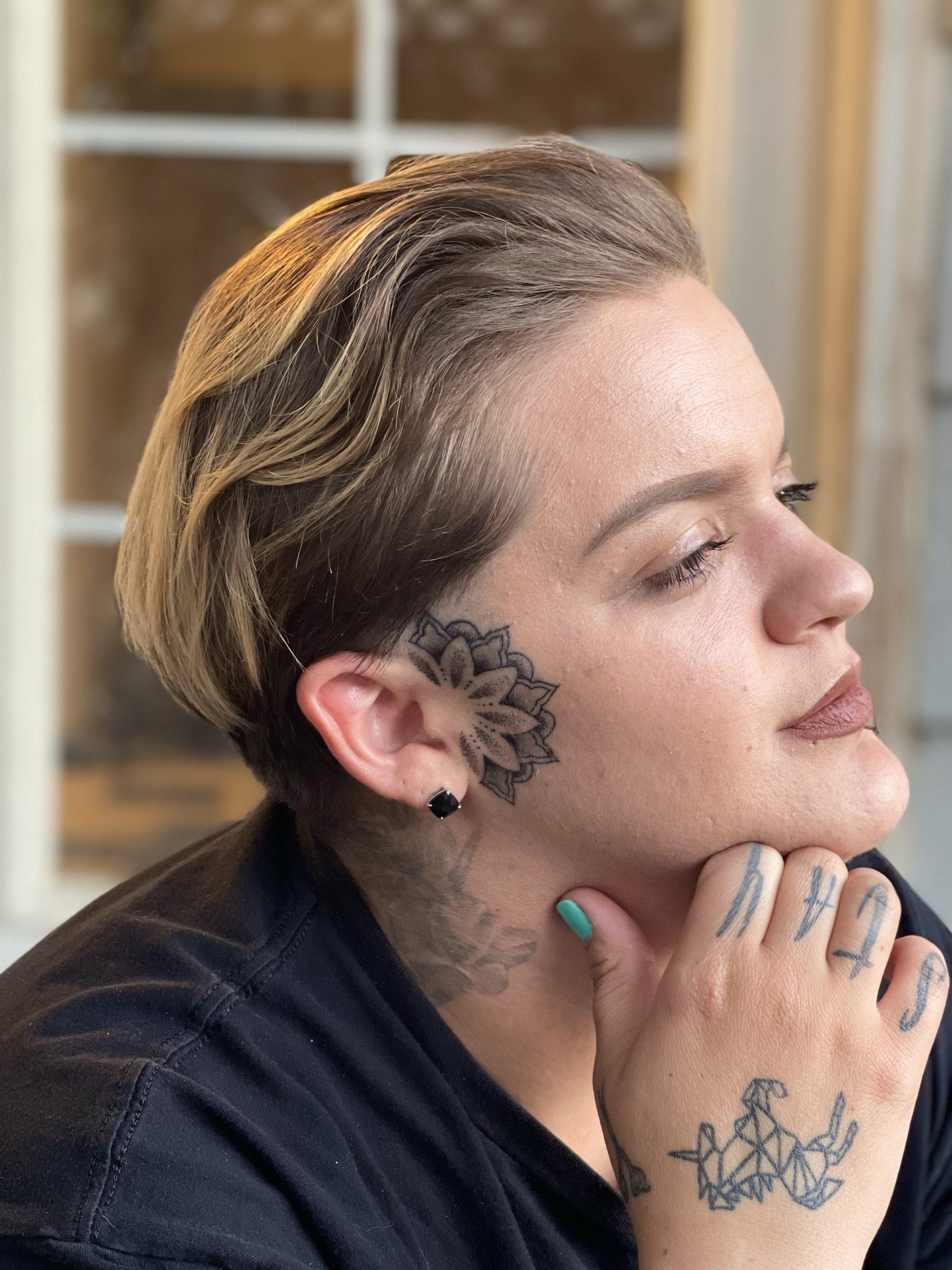 Julia (Jewels) Shrode-Johann
01/27/1992 — 07/30/2022
From Zillah, WA | Born in Richland, WA
Viewing
Starts:
Sat, August 20, 2022, 10:00 am
Ends:
Sat, August 20, 2022, 2:00 pm
Julia (Jewels) Shrode-Johann
Our darling Julia (Jewels) Shrode-Johann tragically left us on July 30, 2022. She had a passion for teaching at Paul Mitchell, the School Richland. She loved impacting the students' lives and encouraging them at every turn, often while using her famous dad jokes. She found such joy with her dearest friends and loved ones who would always hear her laughing and telling stories. She adored all animals she came across and especially loved her fur babies Karter, Koda, and Koko.
Jewels was the epitome of unconditional love. She always greeted people with a welcoming hug and the kindest hello.
She has left behind a loving family of Husband Daniel Johann, Mother Susan Shrode, Brother TJ Shrode, Sister Maggie Shrode-Johnston, Brother-in-Law Mike Johnston, Nephew Andrew Johnston, and Mother-in-Law Merri Johann, whom will miss her so much.
Jewels loved everything and everyone, including all of her wonderful friends (Amber Miller, Sarah Ramirez, and Kristin Abosolo), and the loving bonds she made with people in her Paul Mitchell family. Please forgive me for not being able to list out all of her friends, as Jewels was a type of person who could make friends wherever she was.
Jewels is preceded in death by her Father Andrew Rae Shrode and fur babies (Karli and Bear).
A viewing will be held at Einan's at Sunset Funeral Home on Saturday August 20th from 10am to 2pm.
Jewels ,
You will always be forever dearly missed and truly loved in our thoughts and souls 💕!
Love and affection,
Jackie & Sophia
The most beautiful person I have ever met, you will be missed and always very loved. I know your in a better place, but damn I'm selfish and I miss you. I love you Jules. Thank you for everything.
Jewels, I have started to write this probably 100 times. You were the Pat amazing soul I have ever met. Every room you walked into you would shine or tell a joke lol. I am so thankful that I had you as my baby "sister" and then as my very best friend. We have been through everything together . You were taken way to soon and we will never understand why. One thing for sure is you were so happy , the happiest we had ever seen you. The day Daniel came into your life I knew you find the one you were finally with your soulmate. I thank god for bringing him into your life. No words can express the pain felt with your loss. Thank you for being you and being there for me thru everything life threw our way. Fly free my beautiful friend. Give Bear,Karli, Ryenn,Rylee and Leon snuggles for us. Watch over is all and please let us know you are here. I love you and will miss you everyday for the rest of my life.
Jewels,
We didn't get to know your sweet soul for long, but man we sure enjoyed your visits. I will never forget how badly you wanted me to name my daughter after you, or the stories of your tattoos, or your adventures through Amber. We grieve for you, Daniel, and your family, as you didn't get to continue shedding your beautiful light on everyone you met. You truly were a jewel, probably most prized of all, and you were so irreplaceable. We miss you friend and hope you are at peace, and hope you can bestow some of that peace onto your family who grieve you so 🖤
Dear Sue and Family,
I am so sorry for your loss. Honestly, I have no words for this. Julie was an amazing young woman and was loved by all. We had not seen Julie in years, but we all have so many fun memories together through all of our years at dance. She was always so happy and smiling. That's how I remember her- always friendly and making everyone feel loved! She will be missed.
Our sweet Jewels we have So many wonderful memories with you. You have always been a Blessing in our lives. You have left a Beautiful Legacy and impact on So many lives you have touched. The Lawson family will cherish Every memory of you. We pray for comfort and peace for Daniel and your Family.
Forever in Our Hearts
Kay, Pat, and Family
Jewels…I watched you grow from a 2 yr old to the amazing person you became. Going to your dance competitions to you fixing my hair and makeup. You outgrew the little Julie I remember but I have valuable memories of you that are mine forever. May you rest in peace and continue to watch over your mama forever. Hugs dear Julie…love you forever.
Little girl, I can't believe you are gone. I will forever remember your sweet little smile. May you be @ peace.
Such a beautiful soul, taken too soon 😔 My thoughts and prayers are with her family.
Jewels, you lit up every room you entered with that bright smile and personality. You taught so many of us so many skills that we can never thank you enough for. You consistently inspired me to dream bigger and work harder to get to that end goal. Your heart was so big and you are so loved for it. May you have endless peace and happiness as you rest.
Jewels you were such an inspiration to me and us all at the Paul Mitchell school in Richland. My condolences go out to you and your family at this time. May your wings soar like the beautiful Angel you are, and May your walking with the lord hold no more suffering. I will miss you terribly.
When I first meet jewels she was my teacher at Paul Mitchell the was the best teacher ever she was so humble and always made everyone day better we will miss you
The first time I met Julia was thru her mamaand my co-worker, Sue. We had puppies and She wanted one. Karli was that puppy. Last time I saw Julia was at Sue's house where I took a straight shot with her, TJ, and Maggie. I said no, I don't wanna hone in on your family fun. Jewels said, "nonsense come have a drink with us." I'm happy I did now. Karli got her mama back. Soar high with them angels you beautiful girl and even tho your family misses you, you made such an impression on their lives as well as many others that you will never be forgotten. And I hope you don't mind if I use Jewels or Karli for my new fur baby after losing mine days after Karli died. ❤❤😇
Jewels you were such an amazing, kind, and hilarious friend. I truly will hold you in my heart forever and always try to remember you when I'm feeling down. Your soul and energy could brighten up any situation good or bad. You will be missed!
We send our thoughts to you and your family. Sorry about your loss.
So sorry for the loss. I remember her as a baby.
I have no words. The news of your passing has shook me to the core. You were always so kind, and my forever birthday twin! You will be so missed my dear friend.
You lit up every room you entered and I'll always remember your smile and kindness, even from the beginning. You treated people with so much love and you dear will be greatly missed. May you have peace.
I have no words to say. Jewels was my favorite instructor in Paul Mitchell, she taught us everything she knew. I will never forget the memories that were made in beauty school, Jewels made memories unforgettable. She was so enthusiastic, very outgoing, and super funny. I'll miss you Jewels, rejoice with The Lord in Heaven
I will never forget the day you told us all the same joke over and over again because you excited about it. You were such a light to me in school and the best teacher and I miss you so much.
Thank you for everything you did for me.
No words for this loss of this lovely human being.
I will forever cherish the laughs we had together. You were always there for me and never judged in anyway. You were the most supportive loving friend a person could ask for you will forever be missed my beautiful friend. I love you
Will miss you forever Jewels. Thank you for everything, the love, friendship, and everything you taught and did to make myself and so many others find a bit of inspiration within ourselves to keep going when all we wanted to do was give up. You brought so much light into everyone's life. Truly one of a kind. Until we meet again my friend.
My heart hurts to see that she is gone! I only met her a handful of times but I am close with her mom sue. But each time I did meet her it was a very welcoming and loving conversation! I hope you rest peacefully.
With love,
Samantha lack