FIND AN OBITUARY
Service information is posted on our website only with approval from the family.
If you are seeking information not listed below, please contact us.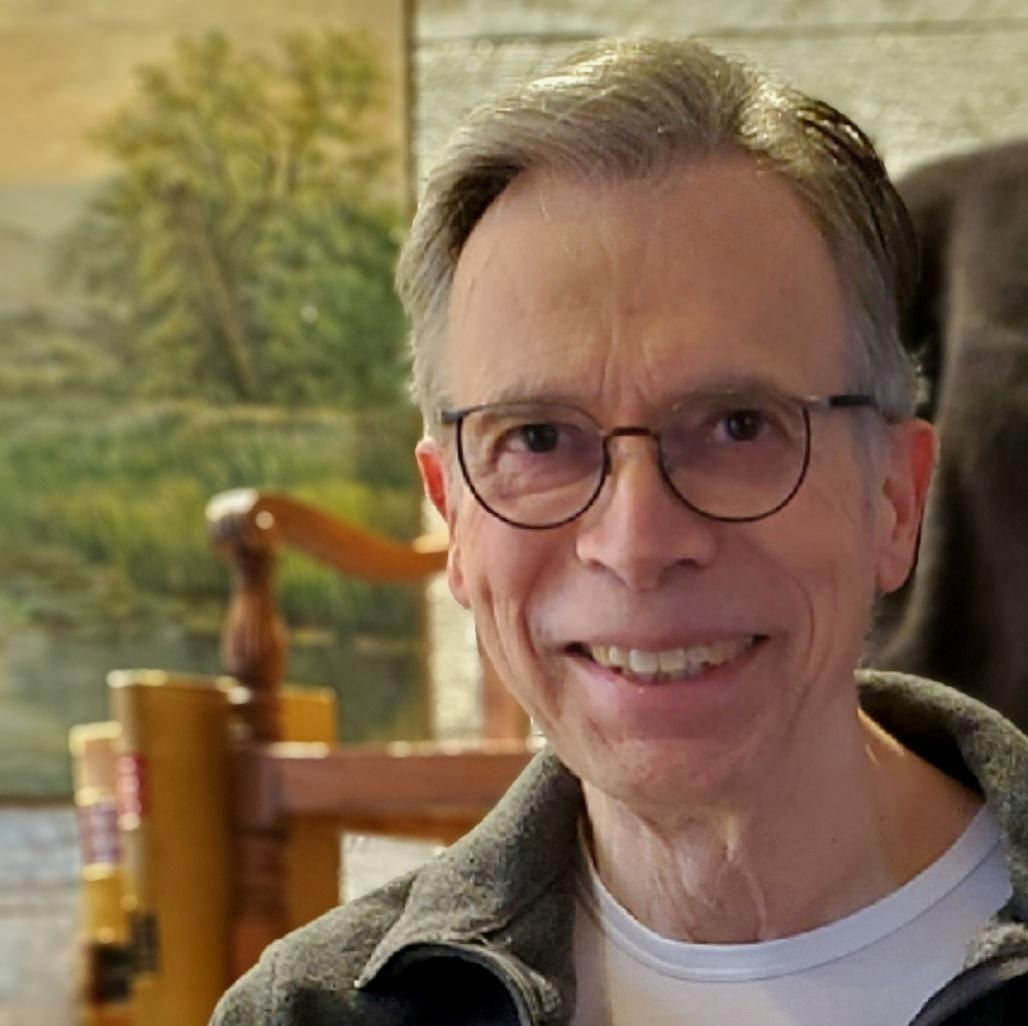 Michael Wetherell
09/25/1951 — 07/04/2022
From Richland, WA | Born in Spokane, WA
Celebration of Life
Starts:
Sat, July 16, 2022, 9:00 am
Ends:
Sat, July 16, 2022, 10:00 am
Michael Wetherell
Michael Wetherell was born in Spokane, Washington on September 25, 1951 to Clare and Trudy Wetherell. He joined two older siblings: sister Peggy and brother Patrick.
At age seven, Michael chose to serve God when the opportunity was given while singing the hymn "Just As I Am". He stayed true to that choice through the ups and downs of life. He was very thankful for Bonnie Robinson and her co-workers who helped him to see the need of his soul. When asked what some of his favorite memories were, his answer was: "Watching an angry, temper filled father soften and become happy and loving." Not only did he rejoice in what he had received in his own heart, he loved seeing others accept the same help, including both of his grandchildren: Luca and Reid McMahon.
In 1970, Michael met Suzanne Lovesee and they became good friends. On August 10, 1972, they married. In 1974, Chloe was born followed by Ross in 1978.
While in high school, Michael worked part-time at St Luke's General Hospital. At age 18, he attended Western Washington University for a year. Afterwards, he worked for a year at Marshall Advertising firm in Spokane. He then returned to St Luke's Hospital and worked there with increasing responsibilities until 1994. After taking a break, Michael was employed as a buyer for the Sacred Heart Hospital gift shop. He loved the staff and volunteers he worked with. He retired in 2017.
Michael passed away on July 4, 2022 in Richland Washington. We are thankful for his kind influence in our home, in fellowship, and in the workplace.
~~~~~~~~~~~~~~~~~~~~~~~~~~~~~~~~~~~~~~~~~~~~~~~~~~~~~~~~~~~~~~~~~~~~~~~~~~~~~~~~~~~~~~~~~~~~~~~~~~~~~~~~~~~~~~~~~~~~~~
By Luca:
Pops was born in Spokane on September 25, 1951, to Clare and Trudy Wetherell. He was the much-loved baby brother of Peggy and Patrick. As a young child, he took great joy in watching the gospel soften his father's heart. Pops chose to serve the Lord at the tender age of 7, on January 10, 1959, to the hymn "Just As I Am". Always interested in design, he frequented many antique dealers, even as a teen. He caught the interest of Suzanne Lovesee in May of 1970, both with his thoughtful spirit and his excellent nose. They married on August 10, 1972. Their daughter Chloe, whom he affectionately nicknamed Tweeter, was born in 1974 and their son Ross, in 1978. He enjoyed spending time outside, tending his gardens, and met his match in the raccoons that constantly raided the koi pond. Far beyond any earthly pleasure, he valued the Truth and sold it not. His steady testimony and deep tenor were appreciated in the meetings. His grandchildren, Luca and Reid, loved him dearly and will miss hearing his "It's mutual" in response to "I love you."
The family asks that in lieu of flowers you would post a memory in the comments.  Thank you.
Oh, what a special gentleman, Michael. I send my heartfelt condolences to his wonderful family. I am deeply sadded to hear of your loss. I worked with Michael at the Gift Shop @ Sacred Heart for 7 years. His heart is pure and I appreciate that he always had time to "lend an ear;" Such a caring person. It was such an honor to have known Michael. Beautiful smile! I'm positive that he will be greatly missed.
Thankful to think of the Sunday mornings we got to meet with Michael, his infectious smile and tender heart are a treasured memory.
Dear Suzanne, Chloe, Ross & family,
I appreciate so much the few months I met in your home Sunday mornings on the South Hill while going to college in Spokane. Mike always had a warm greeting with his big smile and I felt the love in your home and hearts. I remember a very tender meeting after Heather's death and not as much what Mike said but his spirit of acceptance and willingness to see God's hand in everything.
With care,
Jerome & Andrea Murray
Aw so many memories! We loved your being in Sunday morning meeting with us. I can still see baby Ross on your lap and mostly being a very good little boy. Our family loved ecploring your very interesting house @1608 11th or 12th. Your life there seemed to contribute to an avenue to profitable meditations.
Then your time in Tri Cities was nice as we would get to see you when we visited Keith and Betsy. We are so encouraged by you, a Faithful Finisher.
Fondly with Love and Care
Ken & Ruthie Peterson
From all I have heard about the Wetherell home, it explains much. Why the next generation and the next have inherited some natural talents as they have and have also been so inclined towards spiritual matters. Mike left a testimony that is a treasure especially for the family.
Answered prayers after wandering in Egypt for 15 years, to return to a home I knew the Holy Spirit I had grown to love as a child. Michael and Suzanne, such steady, simple examples to follow. And Ross, a playmate and friend for my son, Keith, from a home living in truth. I am so thankful!!
As many others expressed, Micheal's wonderful smile, beautiful tenor voice, greeting at the door as a shepherd greeting his flock, and warm presence will live with me forever. So ready to enjoy his eternal inheritance I am thankful for.
Dear Zusanne, Chloe, Ross and family, we will always remember Mike. He always came around after people were finished eating in the dining room at Post Falls convention and offered left over salad in a large bin and asking us if we wanted more. He always had a gentle smile on his face and such a humble spirit. That hymn "always remembered by what you have done" comes to mind today.
Our sympathy to all of the family, immediate and extended. We never met Mike, but we have enjoyed hearing about him from his sister Peggy (and Gene) Smith. We meet with them on Sunday morning and Mike has been mentioned in testimony and in visits. We appreciate Ross' ministry, that would have meant a lot to Mike (and Suzanne). It was wonderful to be able to dial in this morning to listen to Mike's funeral service, thank you to all that made it available. Laurence and Cathy Krack
Loved reading the messages & seeing the photos on this website! Just want to add my great appreciation for all that Mike & Suzanne have meant to me. They welcomed me in their home my first year in the ministry in Spokane and again when I came back to the area the second time about a decade later. They took care of our mail so we got to stop by often. Also when we had hospital visits we liked to stop by Mike's gift shop and see him and admire his talent for finding amazing things to put in the shop. One Sunday morning meeting in their home remains indelible in my memory. It was the morning after their niece, Heather, had died in a car accident late Saturday night. We met together in shock and needing comfort. The only thing I remember is that we sang "Precious Thought" about the joy and sorrow interwoven so I always think of them when I sing that hymn. Last December I was with Chloe and family when Mike & Suzanne came over to visit. Mike still had that sweet, gentle, kind spirit, though very weak. They wanted to see some photos of our friends in South & Central America and he focused so intently on those. He still had a love for God's people, even for those he hadn't met. It's not hard for me to imagine him enjoying being gathered around the throne with those of every nation who are praising the One that he loves. I'm very thankful also for his family that have received this same love of God in their hearts and are continuing to carry the torch.
Dear WetherELLs. (not WetherALLs as I'd heard and first thought, but wasn't an issue to Mike😉). Memories come easily of my first year in the ministry in Spokane, 1982. The young family and the immaculate "antique" house. They gave me a room in the cool attic, the attic was my boyhood bedroom, I felt right @ home in many many ways. One Sunday eve after gospel mtg…as we were enjoying bowls of popcorn in the living room…some kernels fell to the floor….I don't know what got into me..but I got down on the floor and licked them up like I was the family pooch…yep, felt right @ home. Now as clean and tidy and orderly as you and home admirably were, such hospitality in every way! This describes my view and appreciation for you and Mike. 40 years of your special support and encouragement my way. Thank you. Your brother in Love, Dan
We appreciated Mike and Suzanne during the brief time we lived in the South Hill area of Spokane . His focus was definitely spiritual. He was concerned that his children live in the love and Godly fear of the Lord. We appreciated that.
Mike always kept God first. He loved and cared for the meeting in his home. I appreciated that.
When I think of Mike I remember his smile,sense of humor and gentle fun banter between him and Suzanne🤗. I appreciated him letting me help in salads, he seemed so confident. I love reading all the memories shared..❤ His presence will be missed greatly.
Oh, Memories! I have a child's view memory of Mike and Suzanne getting married … and I remember getting to visit you at that interesting home in Peaceful Valley and being fascinated with that house and feeling pretty lucky to get to visit!  Seems it had quite precarious stairs to the door. You both were always so kind to Keith and I even tho we were just little kids. So then I remember your coming to my folks' home for Sun am mtg in those early days; also loving it when Mike's parents visited.  I also remember Mike's amazing singing, and also remember being excited with your kids being born and so intrigued as I had not heard the names Chloe or Ross before then.  When you moved in to Pop Turner's home we all were happy – seemed like a perfect plan except it meant your family would no longer come to our meeting.  All through the years since then I've felt that same respect and delight whenever I got to be in on a visit with you or step into your home. When I got to cook at Post Falls, having you two do Salads was calming indeed – especially when you discovered mid-mtg that my calculations were off!  Mike was quick to assure me that all was just fine!  His ready smile and steady Godly influence has been a quiet encouragement all through the years  …and that influence is something I am thankful we get to keep.
Like his uncommon necktie knot, Mike's spirit was beautiful, simple, and secure. We will always appreciate his example; and are fortunate for time well spent with Mike and Suzanne in Sunday morning fellowship meetings at their 11th Avenue home.
We have wonderful memories of Mike in whom we witnessed a love for the living God and his son, Jesus. Remembering the faithful life he lived and remaining true to his love for truth and trusting in the love and will of God for his life is a cherished memory and brings a smile to our hearts especially on this day.
Mike & Suzanne are part of an era of "truth" in the Spokane area which they both lived faithfully. We cherish their love for this way of God they both lived and are still living.
Thanks be to God for his gift of faithful lives continuing and finishing faithful.
My first year in the work was in Spokane. The Wetherell's home was a refreshing haven. Mike, Suzanne and Ross always made feel at home and loved. There loved me like family and that encouraged me and helped me that year more than I could ever expires in words. Every time I've seen Mike and Suzanne over the years I've always been fed and encouraged by that same love and care. Mike always showed a genuine care and interest and his steady, faithful life and kindness are still appreciated so much! Thoughts and prayers with you Suzanne, Chloe and Ross especially. I know you'll miss him so much. And, the grandkids! We all will miss him.
My Grandpa and Grandma Livengood were good friends with Susans parents (Lovesees) when they lived in Walla Walla., WA. Mike and Susan would come visit periodically with their small children. Recollect that Mike was a kind gentle man. Fast forward to 2019 when Mike and Susanne moved to Pasco and we were in Sunday morning union meeting with them. Always enjoyed his part in the meeting and witnessing the same hearty person I witnessed so many years ago as a teenager.
The thing I remember most about Uncle Mike was his kind, inviting smile. I loved going over to Mike and Suzanne's home as a child and spending time there. As I got older I came to appreciate Mike's steady spirit and love of God.
I moved to Spokane in 1984 and rented an apartment just down the hill from Mike and Suzanne's house. In a very short time, Mike and Suzanne realized they were dealing with a dumb farm kid that needed a little direction. 🙂 This resulted in staying around after Sunday Morning Meeting for visits and lunch, including the time the back of the dining room chair broke on Mike! They always made me feel at home and welcome. An earlier post mentioned Mike's singing ability and I had forgotten his nice voice.
After Cheryl and I were married, we went to bible study with Mike, Suzanne, Chloe, and Ross. Again, great memories and glad for more time with the Wetherell family.
When I moved to Spokane in 1982, I was given the privelege of going to Mike and Suzanne's Sunday morning meeting. I have fond memories of the fellowship there. The Frineds that met there were special to me then as I didn't know many people in the area. Mike and Suzanne had a warm welcome for all. I appreciate thinking of Mike and his faithful life, he has left a wonderful testamony to remember. My thoughts will be with you all there tomorrow, I'm sorry to not be there in person. I like this little gem that sasy "Thoughts go deeprer than words".
Such a nice tribute to Mike for sharing memories, feeling the love when your parent or spouse has died certainly does help when others express their kindness.
I have known Mike for many years, mostly from a distance but have always appreciated his love for God and his wonderful spirit. He always had a nice part in the convention and always loved to hear his singing voice, he had a wonderful countenance that spread to others, he was a special elder , I had the opportunity to go to his home a few times over the years, always he was delighted to welcome you in, he had a special place in my grandpa chase's heart and also my aunt and uncle Norm and Marilyn Prussack. It's always a comfort to know that when someone gives their life to God and holds his spirit that they are rejoicing and have fought the battle not without struggles but they have finished the race successfully, and that was surely Mikes portion. Sending love and heartfelt sympathy to the family, he will be missed.
I have lots of memories of Mike… but what means the most to me is his kindness in every situation. When I think of him, the words in Romans 12 come to mind: 'Be kindly affectioned one to another with brotherly love:" That was him.
We have special memories of our early days in the Spokane area and the friends there. When I think of your dad, I think of faithful, steady, quiet.
Appreciated the example of a godly couple.
Thoughts going your way.
Kevin and Nancy Lewis
Arlene and I were welcomed warmly in 1999 by Mike and Suzanne to have a place in the Sunday morning meeting in their home. We treasured those meetings and the sincere welcome that we received. Every Sunday morning Mike was at the door with a smile of welcome and fellowship. We became acquainted with Mike and Suzanne after moving to Spokane in 1978. My wife Arlene was born and raised in Spokane and would have known Mike earlier than I did. Our son, Doyle, became good friends with Ross. We loved the the Godly inspiration we received from knowing Mike and Suzanne.
I enjoyed going to mtg there. When I visited in the summers. When I was young. He was a great man.
Wonderful to get to know Michael and Suzanne….loved hearing what Michael had to share in our morning biblestudy in his quiet, Christlike spirit. Will miss him, but glad he can go on to his reward.
I have such warm memories of times in Mike and Suzanne's home. My thoughts go to sitting in their living room in the evening and visiting about so many things. I felt I was able to share my heart and feelings and enter into theirs. We had such rich fellowship, and I'm very thankful for the memory of Mike's love and care for me and what I witnessed of that for others. He will be missed.
Hard to add to what a faithful steady life has already spoken.
Having Grown up in the Spokane area, Mike was always there, a quiet presence.
We had the privilege of being in Mike n Suzanne's home a couple times for meeting, it was very special to meet with ones you see and have known your whole life but never met with.
I am thankful for his steady example.
We are thankful for his sweet spirit he brought to our meeting. Always such a help in what he brought to feed us. He will be greatly missed.
Memories of Mike go back to our childhood days. Our parents all got together for meals, sings, and had meeting together.
It's a special bond we share that we were able to grow together from childhood to old age with such friends as Mike and Suzanne.
And we have more to look forward to.
Love, Bill & Carlene
I think I first remember meeting Mike when April Pierce and I were in the Spokane field in 1994. We enjoyed Wetherell's open home, and Mike's diligence as a caring elder. Through the years it has always been nice to see Mike and Suzanne, and of course we appreciate both their children a LOT. Mike will be missed very much! Sending love, care and sympathy to each of you!
Memories of when Kirstin and I went to the Spokane field, in 2007 we stopped in at Mike and Suzannes. The warm welcome, along with offering their home to be used as we saw fit, still warms my heart. As we would come and go that year, Mikes concern about our mission, and also of the little flock that gathered in their home was always of such interest to both he and Suzanne. How thankful I am for the help they were to us that winter. Mike is surely missed!
My first memory of Mike was at his parents home for Sunday night Bible studies when he was in his early teens. Even at that age he had a wonderful understanding of God's true way. In later years also had the privilege of meeting in Mike & Suzanne's home for Sunday AM Fellowship meeting. Our kids went to school together so many memories from those days also. All faithful persons are remembered with great love and care and Mike surely fits that image.
A special bond with Mike and Suzanne as Ross and Kelsay became co- workers. I remember Mike, wirh a twinkle in his eye, saying "how could you two ( meaning Curt and I) be old enough to have kids in the work?". We will miss his big smile and we so appreciated his love for truth.
Kind. Caring. Joyful. Helpful. Gentle. Meek. Understanding. Example. Friend. Elder. Brother. I am thankful for meetings in his home, meals shared together, fellowship. A life well lived. Joy and sorrow interwoven. Love to his family.
A very special memory for me was the privilege of attending a few times Sunday morning meeting in Michael and Suzanne's home in Spokane, Washington. Michael would greet me at the front door with warm and loving hospitality.
I know we've shared this with you but the memory that springs to mind is one Wednesday morning a few months ago when visiting after bible study. Dean had been working on some plumbing issue and must have been sharing some mishaps. So Michael shared a plumbing mishap of his from years ago, I don't remember the details but it was something to do with a bathtub and water everywhere. What We do remember is just how animated and tickled and engaged Michael was in the telling of the story. We have only known him this last 3 1/2 years but this little experience seemed to give just a little glimpse of the Michael before he was sick.
I too was born in Spokane. I was 4 years older than Mike. Yes I remember Claire's wanting to know
Truth. Trudy and I had a wonderful visit once s at Milltown. I wasnt even professing then but she knew what
today. A sweet family.
We always loved seeing Mike when we'd stop at the hospital gift shop. He had a ready smile, a great love for God, a tender heart and cared for all around him.
When asked to share a memory, immediately this came to mind. There would of course be others. But this one I have never forgot.
I thought at first it was around their dinner table. But no, it was part of his testimony one year long age at Post Falls Convention.
He shared an absolute.
And I found it to be true for me over the years. As it probably has been for you.
He said " no matter how well he plans ahead to try and get a full convention, something seems to always come up and try and get in the way".
And for me it seems like that anytime we want to get closer to God.
And then I remember what Mike said.
I suppose I'll be remembering Mike's words for as long as I live. There is SO MUCH that wants to keep us from God.
However Mike showed me that he didn't give up. Thank you for his Christ filled life.
Rod F.
The Fellowship meeting in Mike's home is where I was welcomed when I made my choice 20+ years ago. And that is where I continued until Mike and Suzanne had to move to the Tri-Cities.
I'm eternally thankful for the privilege of being a part of that meeting, to be able to see in Mike what a Professing person should be. His kindness his faith and his wisdom were so very helpful to me. It helped me greatly especially in those first years. I could always see and feel the Spirit of our Savior in Mike and his wonderful family.
Words alone are not enough to express how much that helped and continues to help me. Only how I live my life herein will truly express my love for the great gift I received in our way with Mike helping, all of us, always. Mike's Faithful life to the finish will alway be an encouragement to me.
Mike was born in September of 1951 and I was born in November of the same year. My parents, Harold and Elsie Thompson met Mike's parents, Clare and Trudy, in Spokane before my parents moved to Boise Idaho in 1951. Clare and Trudy visited us in Boise at least twice when Mike was in his early teens. I remember late night, heart to heart, serious visits with Mike as if it was but yesterday. One standout memory was Mike's singing ability. We were together at the time when our voices were changing and we were very aware of the changes taking place in us. The first time we were together, my voice was starting to change but Mike's was still "soprano". I remember being amazed at his singing ability and the beautiful clear sound that came from within him. I recollect that he sang solos at school functions.
I've enjoyed infrequent interactions with Mike since those early days including time spent with him in Sacred Heart Hospital when he encouraged us while Judy was having cancer surgery.
Mike Weatherall a sensitive and serious soul.
From a child, focused on his heavenly goal.
A smile that lit up the face of everyone around.
And a singing voice that heavenly did sound.
Mike accepted Christ, singing "Just as I am".
A hope-filled song of redemption by the Lamb.
This song was also sang when I stood to my feet.
A song that still stirs us as our Savior we greet.
We see Mike in the multitude around the throne.
Singing harmony with the blessed, not alone.
Adding a beautiful voice to souls gathered there.
Humble hearts that avoided every subtle snare.
When Mike and Suzanne were first married, they lived in a house that Mike was living in before they were married. The house was in Peaceful Valley. Those living in Spokane will understand. For others, it is sufficient to say it was not the high-end of residential locations. I asked Mike once how things were going in his neighborhood. He said, "We don't bother each other." Wonderful example: To live in this world and not be adversely affected by what is going on around you.
Mike Wetherell and my grandfather Walt Gest professed around the same time….And now their children and their children's children. The precious word of God still being sown in hearts today…the possibilities are beyond our imagination. We are deeply thankful for the tender heart of Mike who was faithful in his generation.
I remember how kind and inviting Michael (and Suzanne) were to me in 2010 on the South Hill as I was so new to The Fellowship. Rides to Meeting offered and invitations to meals, always with a warm smile and genuine care and interest in me meant a lot. And over the years I always felt that he appreciated me and my calling. Grateful to have known such a kind and steady influence and look forward to seeing him again in our Eternal Home in our perfected state!
With thankfulness and love from afar.
We've known Mike since 1973, always enjoyed seeing him in Spokane, PF Convention, & even the Gift Shop at SHMC. Always such a handsome, stylish gent, w the most welcoming smile for all..
He will be very much missed, but so many memories in our heart, & we want to be Faithful until the end, Mike is our Inspiration.
The times that come to me and Alida are of your Dad and mom at Postfalls convention working in the Salad area, quietly filling a useful place!! My first recollection of your Dad when I was a teenager chasing around with his brother Pat!!
We've known Michael for all our married life,46 years.. Always enjoyed his big smiles at convention, & such a stylish gent! Loved his yearly testimonies at PF Convention, seeing him in the Gift Shop at SHMC.. He will be missed, never forgotten ,& leaves a beautiful legacy of Faith & Love of God.
We will remember Michael as being faithful, hearty, constant, humble, kind, hospitable, musical with a great sense of humor. We met Michael when he married Suzanne, my good friend since childhood. I often wished our families lived closer together , but we appreciated Michael every time our families visited each other or met halfway on the beach in Oregon. Gay Turner was in our field and we loved hearing and seeing how they bought her father's home and it continued as an open, useful home.
We met Michael and Suzanne a few years ago when we were in the same Bible
Study group. We saw Michael as a peaceful man who loved God, gave Him first place in his life. His legacy continues through his wife, children, and grandchildren. We have been blessed to know this Family.
I remember staying in Mike and Suzanne's home when my grandpa was in the hospital. I always appreciated Mike's kindness, spirit, and example. We are holding your family all close in heart. Love you all.
Mike was always the example of steadfastness,which I so appreciate. I only met with him a short time when Chloe was a baby but was in gospel meetings together for many many years. He was loved by so many, and has left a legacy of truth for his family. Thinking of you all.
Yes, we knew Mike. Wonderful spirit; He and his wife, Suzanne worked in the salad room at convention. We will always remember him and his example. He will be missed but glad he is home safe.
Dear Suzanne, Ross, Chloe, and the grandchildren: I wish you every comfort as you say goodbye to your beloved Mike. My memories of those Bible studies at Amanda's home during the 90s are very precious. It is always so inspiring to see a strong capable man who is submitted to God, and unashamed to show tenderness. The love of your close family is a testament to his loving, kind presence, and everyone who knew him shared in that. In my mind, he is always smiling! My thoughts will continue with you all during the days to come. <3
Chloe,
Your dad was a stand -up kind of man. Our encounters were strictly walking to and from taking the kids to elementary school and he always had a story. He had a laugh and a smile that you certainly carry also. Praying for all of your family and for him ❤.
Love ya,
Christine
When Great Trees Fall
Maya Angelou
When great trees fall,
rocks on distant hills shudder,
lions hunker down
in tall grasses,
and even elephants
lumber after safety.
When great trees fall
in forests,
small things recoil into silence,
their senses
eroded beyond fear.
When great souls die,
the air around us becomes
light, rare, sterile.
We breathe, briefly.
Our eyes, briefly,
see with
a hurtful clarity.
Our memory, suddenly sharpened,
examines,
gnaws on kind words
unsaid,
promised walks
never taken.
Great souls die and
our reality, bound to
them, takes leave of us.
Our souls,
dependent upon their
nurture,
now shrink, wizened.
Our minds, formed
and informed by their
radiance, fall away.
We are not so much maddened
as reduced to the unutterable ignorance of
dark, cold
caves.
And when great souls die,
after a period peace blooms,
slowly and always
irregularly. Spaces fill
with a kind of
soothing electric vibration.
Our senses, restored, never
to be the same, whisper to us.
They existed. They existed.
We can be. Be and be
better. For they existed.
I remember Mike for his kindness and graciousness. He always had an easy, non judgmental smile and kind word. I appreciated that more than he ever knew. I appreciated his help with oth of my elderly parents. He had the heart of a servant. I'm so sorry for the family's loss. Sending hugs, prayers for comfort. My mom sends her love as well.
Dear Suzanne, Chloe & family, and Ross-After growing up going to your house for meeting, I was so thankful for the privilege, years and years later, to be moved back. I've never forgotten what he said as he greeted me on the porch on that first Sunday back…Welcome Home! Although he will be terribly missed, I'm thankful that he has now gone home! Joy & sorrow interwoven for sure! I hope you all find and keep continued comfort and peace when you think of him. I'll never forget his big smile, beautiful voice, and most importantly, his faithful finish! With love-Tammy 💗
Dear Chloe, Ross and Suzanne, when I think of your dear dad and husband I can just see his beautiful smile, hear his beautiful singing voice and remember his beautiful spirit always. I loved their house on the south hill and loved it's professing history which kept going with your family. ♥️♥️
Our hearts are with you. With much love and sympathy. Reece and Linda Wilton.
I'll always remember Mike's quiet spirit and kindness. Also his sense of humor. It was fun to see Mike and Suzanne last year when we went to Cannon Beach. Didn't know they were going to be there and just happened to call and they were there. Nice to have a couple meals with them. Going to miss his singing too.
We also were in a a couple of different meetings with them and always enjoyed Mike's testimony.
Love you all,
Raeleen Turner
I'll always remember Mike's quiet spirit and kindness. Also his sense of humor. It was fun to see Mike and Suzanne last year when we went to Cannon Beach. Didn't know they were going to be there and just happened to call and they were there. Nice to have a couple meals with them. Going to miss his singing too.
Oh wow…. Fond memories of being with Mike & Suzanne at their home in peaceful valley when we were both newlyweds. Playing the card game of Spoons! Mike said , Thank you for teaching us how to "spoon"! And then when they moved to Pop Turners place. And we had special fellowship, as well…
And lending us a place to stay when my dad was dying of cancer… Always so hospitable and warmly welcoming…
Special friends…
Hard to lose someone so special, but thankful he got to be free. We love you, Suzanne, and are praying you're able to slowly heal from all you've both been through…
And you, too, Chloe & Ross
Michael "weewal" you were my baby! I might have been a 9 1/2 year old mother at the time but you were a real live doll. How lucky can a girl get?
I then remember you at 9 1/2 years old, you sang "God Gave Me You" at my wedding. I still have that music.
I was able to introduce you to my Boss at St Luke's Hospital, who hired you with opened arms. She, Mrs Malory loved you. You were just 16. Then you went on to retire from the hospital and gift shop!
You have a wonderful family. A loving and compatible wife. One boy and one girl!
I have loved you and your Godly faithfulness more than I probably ever told you.
God's faithfulness to us and you is now your reward in view. I cannot wait to see what you now see. Love, momma Peggy