FIND AN OBITUARY
Service information is posted on our website only with approval from the family.
If you are seeking information not listed below, please contact us.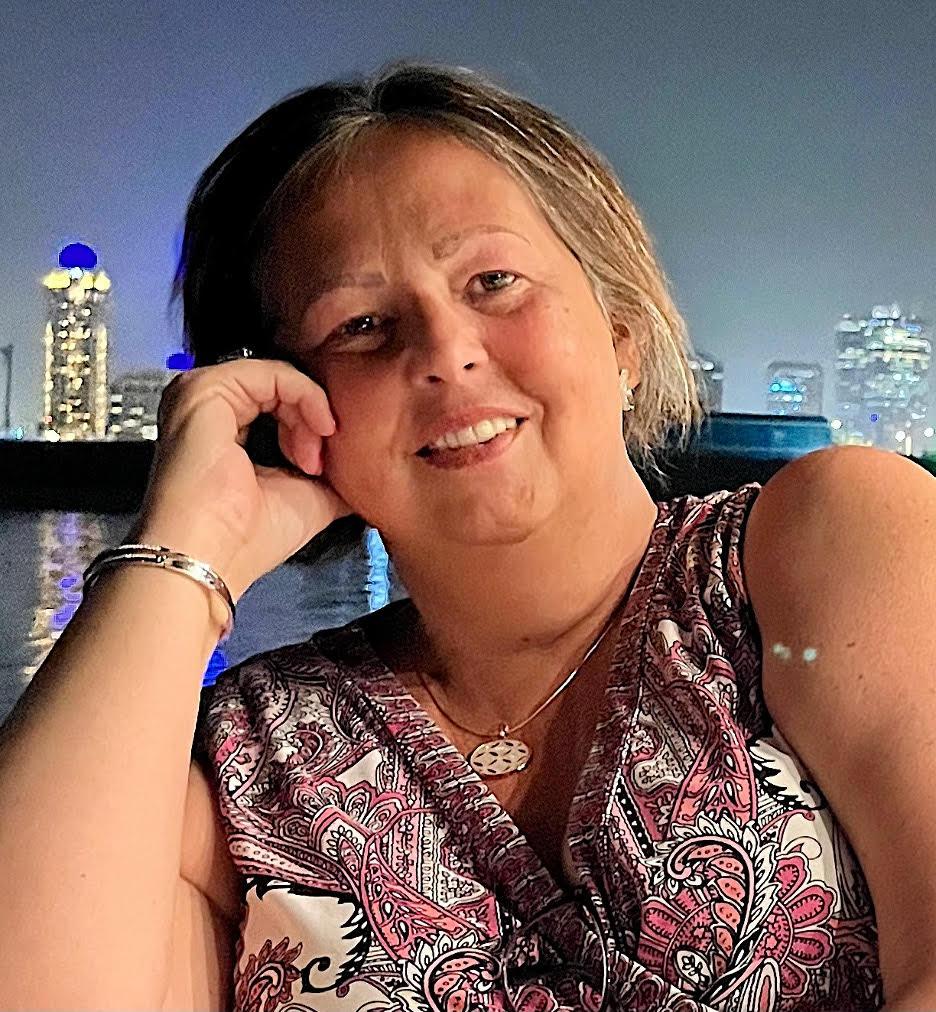 Alison Webster
07/21/1965 — 08/15/2022
From Richland, WA
Watch Service
New to Livestream? Watch the tutorial.
Alison Webster
Alison Webster passed away at home surrounded by her family after fighting cancer, for the second time, over the last two years.  A true warrior, she met this disease head on and fought it to the end.  But this does not define her.  Alison was a strong, caring, loving, intelligent, inspirational and determined lady, wife and mother.
Born in Warrington, England, the youngest of four sisters, she grew up making good friends who remain in touch today, following school in her home town and also Liverpool.  She started college with intent to be a teacher, but soon realized that wasn't her calling and started work with BNFL as a cashier.  Meanwhile, she met her future husband and soul mate, Gordon, who she dated and travelled with before marrying him while he was still at university.  She went on to give birth to Katie and Joe, before the opportunity for Gordon to take a contract in the USA arose.  They jumped at the chance, and she made Richland, WA, USA, her family home in 1994, with absolutely no regrets!
Many years of getting used to living in America followed, plus travel both within and outside the US.  She made friends and acquaintances and started part time work as a bookkeeper supporting local small businesses.  She developed great skills at knitting and cross stitching, while all the time teaching Katie & Joe lessons in life and guiding them on their paths.  She became a US citizen in 2004.
We joke that our mid-life crisis led to the birth of Michael in 2005, and the adoption of Lia from China in 2006, as our virtual twins.  But then she received a stage 3 breast cancer diagnosis in 2007 which changed everything.  After a year of battling, she was declared in remission and set about life with renewed purpose, determined to get Lia & Michael into kindergarten and even as far as high school graduation.  She studied and completed her AA degree at CBC in 2009. She went on to graduate magna cum laude with an online BA in Business Administration, major in Accounting, from WSU in 2012.  She started her own small business A+ Bookkeeping Company and helped many local clients over the years, before working for several local accounting companies.  And all through, planning more trips and vacations within and outside the US.  She led the design of our dream home which was completed in 2014, creating her 'happy place' complete with pool for hours of swimming and playing, or simply floating in the sun.  She bought a convertible to enjoy long trips with the roof down.  And she was always drawn to beaches.  Life was good!
But then cancer metastasized to her bones in 2020 and new treatments began.  Bucket list achievements became a priority, and she kept fighting and achieving goals, including volunteering with Meals on Wheels, hot air ballooning, Costa Rica, the Caribbean, and Dubai.  Our last trip was in May to Denver to watch her beloved Tears for Fears in concert, who have played the soundtrack of our life together.  Cancer spread to her liver and she started the final fight, lasting all summer, until coming home to end her days with family.
She was an inspiration to all her family and friends, and leaves a positive, 'can do' legacy for all of us to live up to.  She believed wholeheartedly in God and fate, and knew that she was merely part of life's great plan.  The family motto became 'It ain't all good but it's all alright', which she philosophically reduced to 'It is what it is' in her final weeks.  Her warm smile, thoughtful words and kind actions live on in our memories.  Love you, Alison xx.
Alison is survived by husband Gordon, children Katie, Joe, Lia & Michael, here in Richland, WA, and by her sisters Louise, Jane and Ann along with their families in England.
Alison was preceded in death by her mother Mary Elizabeth O'Connor on August 10th 2021, and by her father William Harold O'Connor on March 12th, 2015.
A Celebration of Alison's life will be held at Einan's at Sunset Funeral Home on August 26th at 3pm.
She would appreciate donations in lieu of flowers to Footprints of Fight, supporting WA State childhood cancer patients. https://www.footprintsoffight.org/cancer-donations-kent-wa
Many thanks to Kadlec, Seattle Cancer Care Alliance and Chaplaincy doctors and nurses for helping her over the years.  And special thanks for the friendship and support of our Brit family, her many friends in the US, and her family and friends back in England.  Alison leaves the world a better place with a smile on its face 😉.
Thinking of you all today and my love and prayers go out to you as Alison will be greatly missed!
Alison, you are an inspiration. I will always remember your strength and determination to live life to the fullest, especially in your last year. With much love to your family.
Alison will always have a special place in our hearts for her steadfast support and can do attitude when we first arrived in the USA. Meeting up with her in July was like we had never left.
We will not be able to attend her service but we will be thinking of you all.
Alison was the first friend we had in America and that friendship became stronger over the years.
David remembers her handing out thousands and thousands of £'s for travel expenses to employees for Thorp design and construction. She was a very popular lady at BNFL!
We will miss you. We send our love and support to Gordon, Katie, Joe, Lia and Michael.
Julie & David ❤❤
I so wish we could come to help celebrate Alison's wonderful life but Paul and I will be thinking of you all. Alison was such a wonderful, loving and special friend and although our hearts are full of sadness we have such wonderful memories that we will keep in our hearts forever. ❤️❤️
Alison will always be my #numberonesisterinlaw
From meeting my brothers new girlfriend to a foursome holiday in Tenerife, Wonderful wedding celebrations in the New Year snow and living as newly-weds in the next street to each other before she & Gordon made their new family home in the US, Alison epitomises what it is to live your dream, never give up and fight to the end. A strong, determined lady who loved life and her family with a passion. Courageous, caring and often prone to giggling, Alison has earned her wings far too soon. She will be forever in my heart ❤️