FIND AN OBITUARY
Service information is posted on our website only with approval from the family.
If you are seeking information not listed below, please contact us.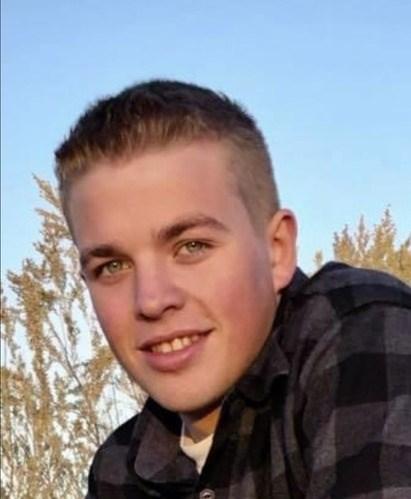 Carson King
09/22/2001 — 08/28/2022
From Kennewick, WA | Born in Kennewick, WA
Watch Service
New to Livestream? Watch the tutorial.
Celebration of Life
Starts:
Fri, September 23, 2022, 10:00 am
Ends:
Fri, September 23, 2022, 11:00 am
Graveside Service
Starts:
Fri, September 23, 2022, 11:00 am
Ends:
Fri, September 23, 2022, 12:00 pm
Location:
Sunset Gardens
915 Bypass Highway Richland, WA 99352
Reception
Starts:
Fri, September 23, 2022, 12:00 pm
Ends:
Fri, September 23, 2022, 2:00 pm
Carson King
Carson Riley King, age 20, passed away on August 28, 2022 in Kennewick, Washington. Carson was born in Kennewick, WA on September 22, 2001 and lived in the Tri-Cities area his entire life, with the exception of staying in Athol, ID for a short period of time for work. He attended school in Richland, WA from K-12.
During his school years he was a great student and his teachers loved him. Almost every year at least one teacher would send a note home with him or write a comment on his report card stating "Carson is an absolute delight to have in class."
During his adolescence he enjoyed PE, jog-athon's, Madden (Xbox), riding his bike/dirt bike, basketball, bass fishing, camping, the beach, and hanging out with friends and family. During his young adulthood he enjoyed a few of the same things but add driving, working and politics.
Carson's true love and passion throughout life was baseball. It all began at age 5 at his very first T-ball game. Carson played almost every school year and every summer. He played for Jason Lee (t-ball), Richland Allstars, Richland Bell Furniture, Oswalt, Swarm, Chief Joseph Middle School, Columbia Reach, Richland knights and Richland High School. One of Carson's favorite memories was going to the Reno Tahoe Youth Baseball Nationals in 2016. Carson played many different positions, but his favorite was short stop. He was so fast and silent on his feet. One time he stole every single base all the way to home plate. He was even given the freedom by a few coaches to steal as he saw fit.
Most pictures of Carson include one of three things: baseball gear, his big brother Ethan and/or fish. Carson wanted to be everywhere his big brother was and a good part of their time together was spent on the water. Carson got annoyed because he didn't catch fish as often as his brother, but when he finally did, they were huge!
Carsons first job was working for Sierra Electric as a shop hand and he loved the fact that he got to see his older brother Jace every day. From there he went to Discount Tire in Hayden, ID. He was an above average worker and absolutely loved his work family, especially Danny, who took Carson under his wing. He loved coming home and telling us funny stories about his day. Carson moved back to the Tri-Cities and started working for Renewal by Andersen. He was an installation technician and had only been there two weeks before departing this world. The short time Carson was there he really took a liking to everyone he worked with, especially Steven and Jesus.
Above all, Carson was devoted to his family. He loved making us all laugh with his silly antics. Carson was respectful, kind and was never afraid to say, "I love you ". He had such a tender soul. Carson was cherished by his family and friends. We were more proud of him than he ever realized, and loved him with all of our hearts. He had so many dreams for his future and so much potential to see those dreams realized. We grieve his loss so deeply and miss him dearly. We take comfort in the fact that Carson loved Jesus and is surely looking down on us from heaven right now.
Carson is survived by his parents Jon and Laurie (Bill Thompson) King. Siblings Ethan King, Jace King, Whitney (Jayson) Cooper, Will Thompson and Carolyn Thompson. Grandparents Paulette King, Alene (Fred McMeekin) MacKenzie, Wally (Leana) DeFoe and Mona (Dick Nelson) Thompson. Aunt Kay (Mark) Beck, Aunt Peggy (Craig Rudd) Rivord, Aunt Amy (Brandon) Sipola, Aunt Vicky Vig, Aunt Yvonne King, Aunt Sarah (Moseph) Mohamed, Uncle Jay King, Uncle Paul (Sandy) King, Uncle Don (Rhonda) King, Uncle Steve Bromley, Uncle Chad King, Uncle Gordy Shanley and Uncle Michael DeFoe. Cousins Jackie, Jessica, James, Christopher, Tylor, Devan, Dean, Linnea, Aubriel, Zack, Zane, Daniele, Michael, Katrina, and Matthew.
Carson is preceded in death by grandfathers John King, Donald MacKenzie and Gene Thompson. Great Grandparents Alfred & Louise King, Wendell & Geraldine Wilson, Allen & Loretta Learn and Fran & Pauline Pallage.
There will be a memorial service with a reception to follow at Einans at Sunset in Richland, WA in the Event Center (the large building in the back) on September 23, 2022 at 10 AM. All are welcome to join us as we remember our beloved Carson. Feel free to wear a little red as it was Carsons favorite color.
love you guys and carson you will allways be remembered I pray your memory will always be the bright light in every one who loves you and in heaven .
I had the privilege of being Carson's Freshman baseball coach at Richland High. He was a talented athlete, a hard worker and was well liked by his teammates. As good of an athlete as he was, I thought he was an even better person. He had a quiet confidence about him and treated his teammates with respect. I ran into Carson later that summer at Wallowa Lake. He was enjoying fishing and spending time with his family. Our paths only crossed for a brief time, but I am better for knowing Carson and he will be sorely missed.
I remember you so well, Carson, in my preschool class at Jefferson Elementary… your laugh, your smile, and your gentle spirit. You were such a joy to have in class!! You've had such a positive influence in your short life here on earth! Looking forward to seeing you again in heaven, Carson!