FIND AN OBITUARY
Service information is posted on our website only with approval from the family.
If you are seeking information not listed below, please contact us.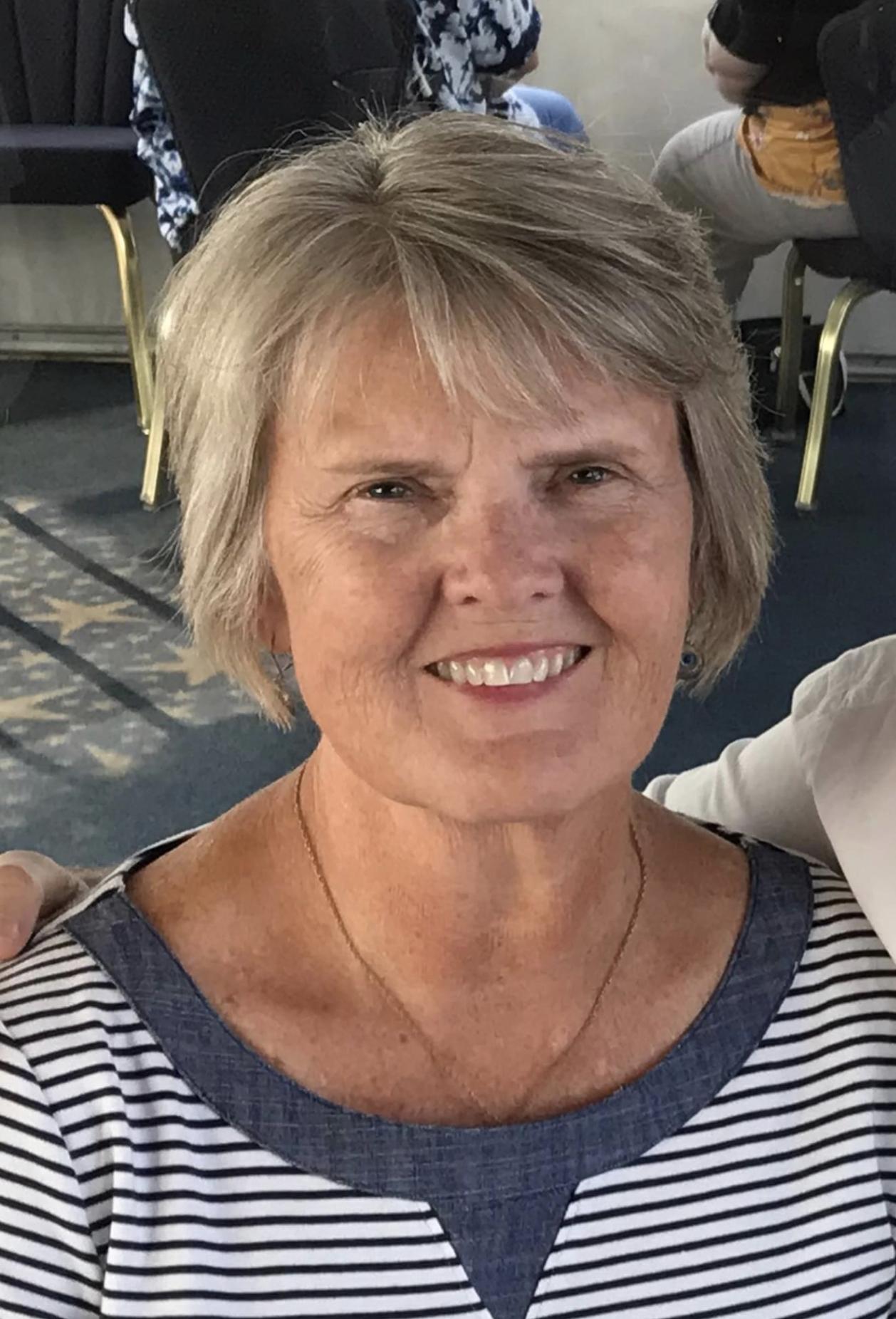 Le Anna Watkins
03/09/1949 — 08/25/2022
From Richland, WA | Born in Denver, CO
Le Anna Watkins
Le Anna Watkins, of Richland, WA, left this earth on August 25, 2022. Le Anna was born on March 9, 1949 in Denver, CO. She is the oldest of four children to Ivan and Sharon Lynn. She was 73 when she died of complications from an illness.
Le Anna and her beloved husband, Robert Watkins, met in Grand Junction, CO and were married for 41 years. They moved to the Tri-Cities, WA in 1985 – a place that they called home off and on throughout the years. Le Anna was an accountant, and worked as an auditor for the Department of Energy until her retirement. In between their stays in the Tri-Cities, they were fortunate enough to live and travel many places around the world and within the United States.  Some of Le Anna's favorites were Chililabombwe, Zambia, the Lakes District, England and Port Townsend, WA – but she always loved going home to Colorado and loved her home in Richland with her family, many friends, and hobbies.
Le Anna was an avid reader, a passion she shared with several friends and family. She loved crosswords, puzzles, and games. She was an excellent cook and loved to spoil her family with home made meals and baked goods. Le Anna also deeply loved the water and swimming. She started young as a girl in Fort Collins, CO working as a lifeguard, and up until very recently would swim a mile every day. Her favorite hobby was traveling, exploring new countries and always planning that next adventure. She loved to tell stories of her experiences and could captivate an audience for hours.  She made friends quickly and, once made, she kept in touch forever.
Le Anna was preceded in death by her Father, Ivan Lynn. She is survived by her husband, Robert Watkins and her two children, Amy (Michael Reese) Watkins, and Shane (Alex Deesing) Watkins, both of Walla Walla, WA. She is also survived by her Mother, Sharon Lynn of Fort Collins, CO and her brothers and sister; Mike (Judy) Lynn of Las Vegas, NV, Linda DeBusk (Kelly Osborn) of Loveland, CO, and Larry (Debbie) Lynn of Parker, CO. She loved all of her extended family – Lynns, Tudors, Jacksons, Taylors and Watkins, her nieces and nephews, great nieces and nephews, and her many friends.
Per her wishes, there will not be a memorial service. A private celebration of life may be scheduled at a later date. Le Anna's ashes will be interred at Einan's Sunset Gardens in Richland, WA. Please contact the family if you wish to visit her there at a later date and we would be happy to help or meet with you. If you would like to make a gift in her memory, donations can be sent to the Tri Cities Cancer Center Foundation at 7350 W. Deschutes Ave., Kennewick, WA  99336 or online at tccancer.org
Since Lester Jr High, Le Anna has been one of my dearest and most constant friends. We shared Lambkins and lifeguarding.
We joined Bob and Le Anna on an interesting and fun "Mad Max" Tour of the Stonehenge, England area. Two things I admire about Le Anna are her journalistic ability and her "can do", don't quit attitude.
I miss having her only a phone call (or text) away.
LeAnna made the world a better place. She brought laughter and fun, curiosity and caring, and genuine concern for the well-being of her people, community and the world at large to our conversations. I will miss her very much.
Le Anna was a very special friend to us, and we will miss her so much. Our prayers are with Bob and family.
LeAnna, you were one of the best friends anyone could ever have. We are so glad you were part of our lives. You'll be missed.
Le Anna was Larry's oldest sister, but she was the sister Debbie never had. We will always remember the wonderful times we had together, and we will especially cherish the last trip we were able to share:
we were so fortunate to spend several days with Le Anna and Bob in Las Vegas in April. During that trip we were able to go to Death Valley – one of the few places she had never been. So special to have shared that with her. Le Anna was always sincerely interested in your life and never forgot a birthday, anniversary, Easter, Thanksgiving or Christmas. She will be deeply missed but never forgotten.
Le Anna has fought a huge medical battle many years, then hit with even more extreme. Every time we talked she spoke with uplifting emotion, positive attitude, and cheer. Le Anna kept her family of 6
with highest priority, full of LOVE, happiness, together and to the
extended families and many, many friends. NO ONE was left behind by a phone call, text, email and BEST of all her chosen greeting cards.
Le Anna was also very creative for entertainment and research, gift
projects. BLESS YOU FOR FINDING PEACE, leaving us with many memories. Le Anna had a good life that we all need to remember for our heartache and emptiness. My sister was truly a good person! Le Anna you have left behind a wonderful family for your LEGACY. Good Bye with all my Love, sleep in peace as your SPIRIT SOARS to the blue sky kingdom.
for
Le Anna and I were friends in high school. We married young and had children who were close in age which gave us a connection beyond high school. We kept in contact for many years through letters, and when she moved to Europe, I loved hearing about her adventures. Although I only saw her a couple of times in recent years, I loved following her travels on Facebook. A life well lived for sure.
To Bob and Family – Le Anna was a wonderful person and good friend. I will miss her and the wonderful stories of her adventures with Bob and the family. Grieving gives us time to hold…We comfort each other more closely,
Our fond remembrances shared.
Our treasured thoughts will forever remain. Our hearts reach out to yours with love – with sympathy – with caring. Sending prayers of comfort and peach at this most difficult time.
Such a wonderful next door neighbor and friend. We will miss you for now and remember you fondly. And we will look forward to seeing you again someday in Heaven.
My sincere condolences! LeAnna was a very dear friend of ours, always a kind word and smile whenever we met. LeAnna's support and friendship during Pam's illness will never be forgotten by our family. She had the biggest heart. God Bless the Watkins family as they grieve and move forward in life.
What a kind and dear friend LeAnna has been throughout my life. She will be deeply missed, with fond memories of our happy times together. My heartfelt sympathy to you all.
LeAnna, you were a mom to Chad when he wasn't able to be with his own. You were the loving aunt I never had. You opened your heart to our family, and Les and Brody will always think of you as their extra grandma. We miss you dearly. Love you forever and always.
Chad, Amanda, Les, and Brody
A sweet, sweet lady with her ever-present smile. She will be sorely missed.
M, Z, K & I are truly grateful for your annual visits! Thank you for making time to share your life with us. We miss you already! xoxo
So many memories of her bright smile and delightful personality will be kept in my heart. To Robert and all, we grieve with you for the loss of LeAnna's joyful personality, friendship and love. Her spirit is in all of you too. Much love, Isabel.
Le Anna was such a lovely person and a wonderful neighbor. We are so sorry to hear of her passing. Our thoughts and prayers to Bob and the family.
Thank you for our friendship. You are a true kindred spirit to me. I will miss our shared book exchanges and visits with coffee. 💚
I was a high school classmates and it was so much fun to see her again at our 50th reunion. She hadn't changed a bit! Always a joy to be around .
Le Anna was one of a kind a true friend to so many. She cared for everyone that came into her life. The friendship she had with my Mom Moe for over 40 years showed me what true friendship is!! I'll always be grateful for your love and friendship
Le Anna
LeAnna was one of the most loyal, kind and caring friends anyone could wish for. Terry and I will always cherish her and Bob's friendship and all the memories we made together.
Le Anna was indeed a very special woman – thoughtful, kind and caring. She brought joy to all who knew her. Our love and sympathy to Bob, her children and family – her love for you was foremost in her life. We were privileged to know her.
Gary and Janet Coxon
Le Anna, such an amazing lady a true friend. I hope you can tell my mom hi for me up in heaven.
You will be sorely missed.
You are gone too soon, my love.
We were not prepared.
We feel the void you left –
A mother to all,
A friend for life.
You shared love freely,
Always thinking of others.
We miss you so
We will not forget
What you meant to each
Left such a mark
Be at peace, my love.