FIND AN OBITUARY
Service information is posted on our website only with approval from the family.
If you are seeking information not listed below, please contact us.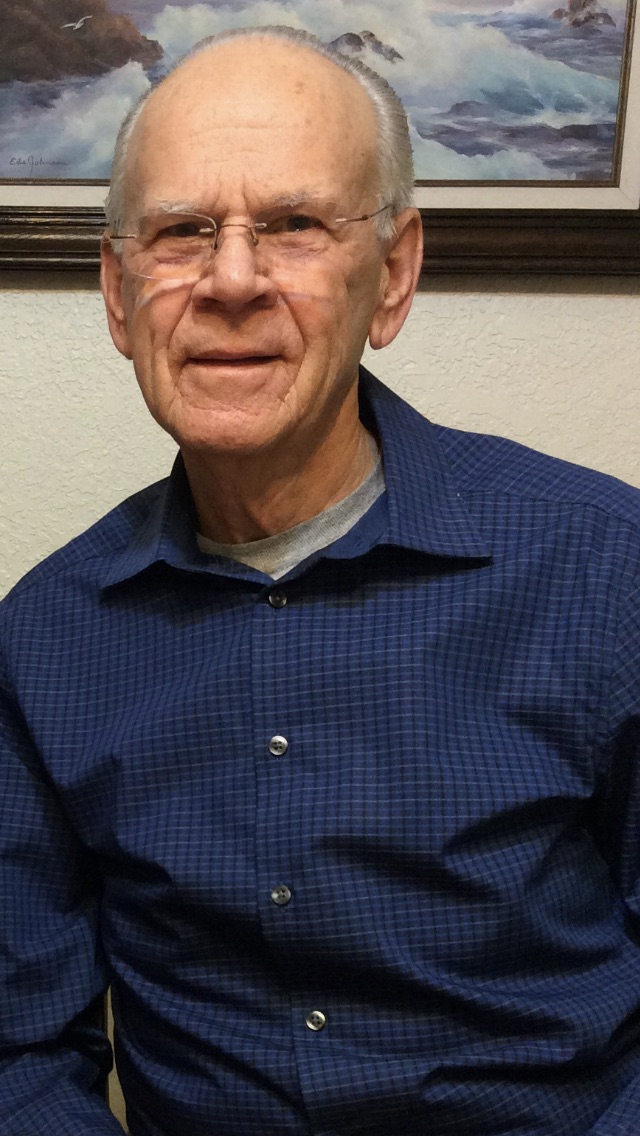 Norman Hancock
02/20/1940 — 08/31/2022
Watch Graveside Service
New to Livestream? Watch the tutorial.
Norman Hancock
Norman. Lee Hancock died of natural causes on 8-31, 2022.  He was born on the farm in rural Lucas County, Iowa.  to Ferald L. Hancock and Irene Goemaat Hancock.  He went to a one room schoolhouse, Pleasant Valley Country School from Kindergarten until his 8th grade.  He graduated from Chariton High School in 1958.  Norm joined the Navy in 1959 and served 6 years active duty and 17 years in the Navy Reserves.  While in the Navy, he did a West Pac cruise aboard the USS Ticonderoga.  He then went to Nuclear School at Mare Island and Idaho Falls, Idaho before being transferred  to the USS Long Beach stationed at Norfolk, VA. in 1964.  While in Idaho Falls he married Carolyn Baker and  their first son was born, Norman Mitchell in 1963.  The Long Beach was part of the Operation Sea Orbit (Strike Hard,Strike Home) cruising around the world leaving the Rock of Gibraltar to Norfolk without taking on stores nor refueling (30,565 Miles)in 5 months including the time they were at ports in the French Riviera, Mediterranean Sea. They joined the USS Enterprise and the USS Bainbridge in the Med.  They visited ports along Western Africa, Karachi, Pakistan, Australia, New Zealand, and Rio de Janeiro  before  coming back to Norfolk. They crossed the Equator twice and around both Horns and was initiated as a Horned Shellback  He also made some cruises to the Caribbean Sea.
After being discharged in 1965, we moved back to Idaho Falls and he worked for the next 13 years for Argonne National Laboratory in nuclear Operations.  Timothy Lee joined the family in 1967.  In 1978 we moved to Richland, Wa. to work for WPPSS as an Operation Shift Manager
He was one of the original SMs. He got his Bachelor of Science degree in 1988 from University of New York in Nuclear Technology.   He took great pride in his family, his work and the Navy.
Loved to play golf when he was physically able. He retired in 2006.
Norm was preceded in death by his parents, his oldest brother, Darrell, Niece Robin Stacy and Nephew, Brian Scott, Brother-in-law James Beard and a special cousin, Allen Hancock
He is survived by his wife of 59 years, Carolyn, his son N.Mitchell(Kelly) of Birdsboro, PA, Colin, Sunspot, NM, Ben and Christopher of PA, son Timothy(Windy) Granddaughter Madison(Ben) Tigard, Or., Jared, Christain, and Zane of the family home.  Brother Roger(Donna), Sisters Gloria Beard, Karen(Carl) Beverly Hickman(Dan) and  Sister-in-law, Jean Johnson,all of Iowa,  and Sister-in-law Dianne Robinson(Dan) of Silverdale, Wa.
14 nieces and nephews and many Grands.
Our family would like to say a special thank you to the caregivers at Fieldstone Memory Care/Crossings at Columbia,  We were given excellent  Care in our stay there. Also like to thank Hospice at The Chaplaincy for their care and concern and would like to recommend them for any donations.
.
Dear Hancock Family,
Many people I work with speak of Norm with great respect and affection. I barely knew him, but I certainly knew of him through stories of those that knew him quite well. Even I could see the impact he had on the lives of everyone in his orbit. His presence here made a positive difference in the lives of many.
I hope that you smile warmly when you think of the great life Norm lived and the friends he made. I am glad to have been a part of it, however small that part was. We hope you find comfort in this difficult time and feel hopeful knowing this much is true, that Norm will be missed.
Wishing You Solace and Peace,
The Rullman Family
Norm's knowledge, sense of humor and work ethic will always be legendary here at the plant. I was fortunate to have known and worked with him.
One of the best shift managers I had the pleasure of working with at WPPSS. You were a key person in the WPPSS family.
Hugs and prayers for your family. May your memories and love give you comfort. Thinking of you XO
Sending hugs and prayers of comfort for your loss. May you feel our love in your heart.
RIP Uncle Norm
The God of love and peace will be with you.
May you feel God's presence near, comforting you in your sorrow.. Sympathy, Love & Prayers to the family…