FIND AN OBITUARY
Service information is posted on our website only with approval from the family.
If you are seeking information not listed below, please contact us.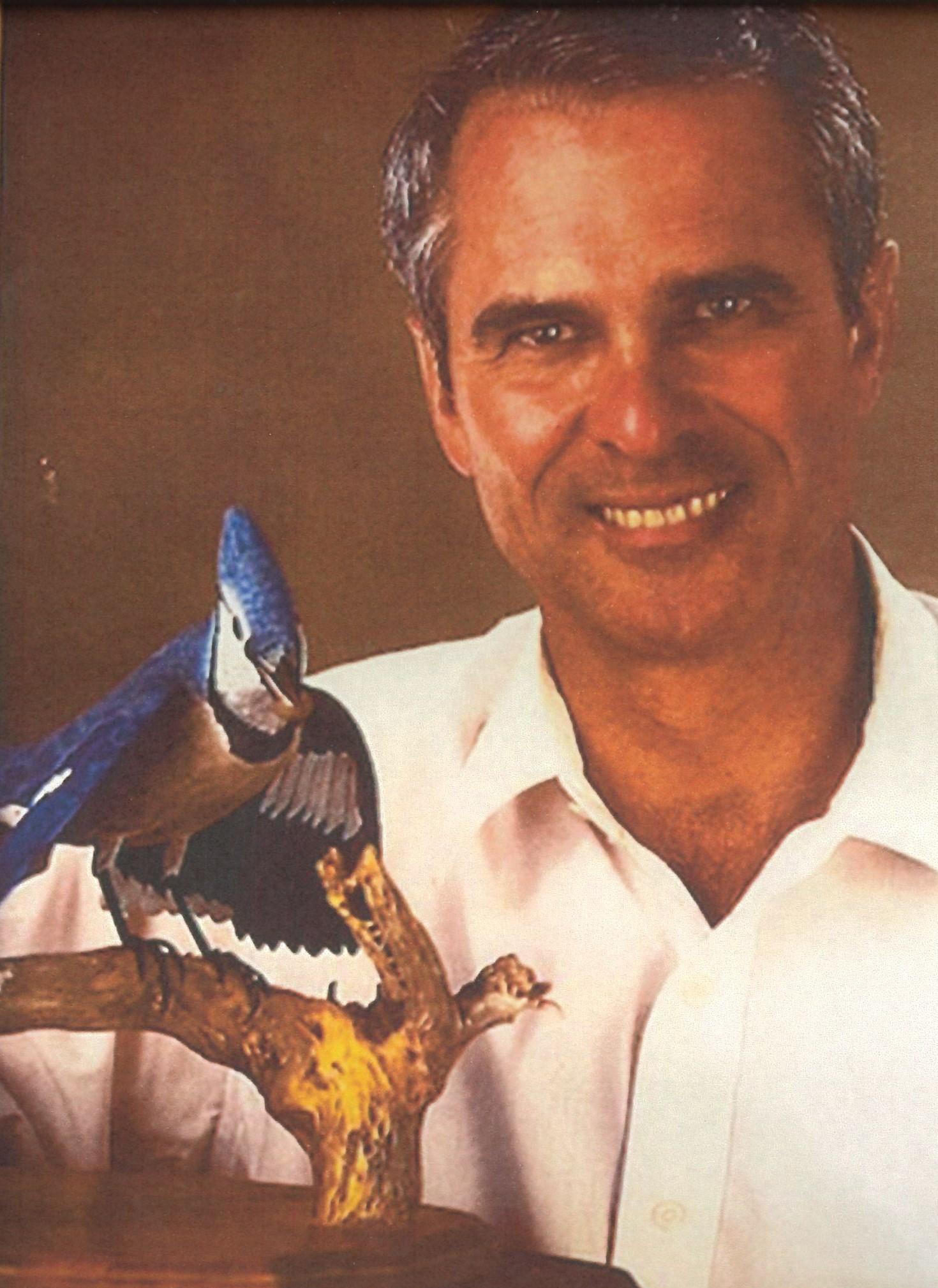 Royace E Aikin
02/19/1945 — 08/30/2022
Watch Service
New to Livestream? Watch the tutorial.
Celebration of life
Starts:
Sat, September 10, 2022, 12:00 pm
Ends:
Sat, September 10, 2022, 2:00 pm
Location:
Einan's At Sunset Funeral Home
915 Bypass Highway Bldg. H Richland, WA 99352
Royace E Aikin
Royace Earl Aikin of Richland, Washington passed away Tuesday, August 30, 2022. Royace was born February 19, 1945 to Erbie Aikin, Jr. and Olga Scoggin Aikin in Clarksville, Texas.   He was reared in Clarksville and graduated high school there before attending McMurry College in Abilene, Texas. There he met and married his wife, Jean Carol Orsborn, on July 14, 1967. They created a wonderful life together and had two precious sons, Scott and Jacob.
Royace received a guitar when he was 14 and taught himself to play. He had a public relations scholarship at McMurry, playing and singing for different organizations. He went on to get a Masters degree from Oklahoma University.
Royace taught high school science for 25 years in Plains and Lubbock, Texas. He helped create a magnet program, Lubbock Exemplary Academic Program, which transformed the school district.  This resulted in students winning multiple UIL (University Inter-Scholastic League) contests in Texas and his students winning the first and second National Science and Math Bowl Contest in DC. The prize was a trip to Sydney, Australia. He said when he retired, if he was able, he would like to go back and see all of Australia.
He continued career development of students and teachers with his transfer to PNNL (Pacific Northwest National Laboratory), 1992-2008, where he paired students and teachers with scientists for the summer. Many were later hired in the Tri-Cities.
While in Lubbock, Royace took up woodcarving. He refined the skill through the years and produced many works of art.
Other hobbies included hunting, fishing and camping. He hunted mostly for ducks, quail and dove; Royace's dad joined in some of the hunts along with Gauge, Royace's beloved Labrador Retriever. Fishing included crappie from East Texas, trout from the North Fork of the Clearwater River, bass and walleye from the Columbia River, catfish from the Palouse River, and salmon from British Columbia waters.
After retiring from PNNL, Royace and Jean spent a year camping in Australia, loving every moment. After returning, he wanted to spend time with Gauge, so camping was in Alaska, North and South Dakota and Idaho.
Royace is preceded in death by his parents, Olga and Erbie Aikin. He is survived by his wife of 55 years, Jean, and sons Scott (and his wife Susan) and Jacob (and his wife Janine). Royace is also survived by grandchildren Madeleine, Emery, Landon and Hudson.
Services will be held Saturday, September 10 at 12:00 pm at Einan's at Sunset Funeral Home, 915 Bypass Highway, Richland, Washington. In lieu of flowers please make a donation to your favorite charity.
I just came across this obituary and wanted to send my condolences. I took Royace's first- and second-year chemistry classes at Lubbock High School and was on one of his earlier UIL science teams, before they made it to DC. He was a great teacher and motivator and supported and encouraged my interest in science. He looked me up many years later when he was at PNNL, and we talked about the old science team and what us former members were up to. Looking back at all my years of school, he was my absolute favorite teacher. He was a great man and will be missed.
Mrs. Aikin and Family,
We are sorry to hear of the passing of Royce. My wife and I both met Royce (and each other) as summer students at PNNL in 1996. Royce was very passionate about learning and exposing teachers and students to science and technology. We hope you find comfort in the great impact he had on students and teachers over the years. He'll be missed.
Jean and family – Michelle and I are so sorry for your loss. Royace was a wonderful friend and hunting buddy (157 duck hunts together – I counted). He was a great soul, a good friend, and a wonderful mentor. He will be missed. All our prayers in this difficult time.
JEAN, MYWIFE MARY AND I ARE SO SORRY TO HERE OF ROYACES PASSING.
WE HAD ALOT OF FUN AT CHRISTMAS WHEN EVERYONE GATHERED AT GRANDPARENTS IN CLARKSVILLE. HE WILL BE MISSED, BUT HES WITH OUR LORD NOW. MARY AND I WILL PRAY FOR YOUR CONFORT AND PEACE. WE LOVE YOU ALL.
MIKE AND MARY
Jean and Family,
Please accept our condolences on Royace's passing. But, I want to thank you for sharing such a wonderful human being with so many colleagues at PNNL as well as the students and educators he touched through his time at the Laboratory. I'm a bit biased, but I think of how key Royace was to the "super education team" that Jack Bagley and Irene Hays put together as PNNL began a deliberate foray into K-12 science & engineering education in the late 1980's and early 1990's. Royace joined Karen Wieda, Kathy Feaster Alley and me as the initial team that dedicated itself to delivering against the U.S. Department of Energy's (DOE) expectations for impacting students and educators through its national programs. (Here I also want to acknowledge that later Royace and Dale Johns became an incredible team working with student and teacher researchers.)
This addition of K-12 meant DOE, through its National Laboratories, now touched pre-college, undergraduate and graduate education. I remember when Irene recruited Royace from LBNL. She had seen the incredible influence he had on their program's participants when he spent summers in Berkeley (after teaching high school all year in Texas). I know she considered it a real "coup" that he chose to come to PNNL as a full-time employee. Royace was an extraordinary addition to our team. He was bilingual — that is he spoke the language of educators and he spoke the language of DOE National Laboratory scientists and engineers. This allowed him to be the consummate matchmaker for scientist/educator research appointments that benefitted the research of PNNL and the learning and teaching of science to students in those teacher's classrooms. It wasn't just educators who benefitted from Royace's unique gifts. He was truly gifted in finding the right internship match for pre-college and post-secondary students as well. Their work-based learning experiences at PNNL helped advance their pathways to successful careers in STEM fields. Scientists, educators and students were not the only beneficiaries of interactions with Royace. So were his colleagues in the Office of Science & Engineering Education (now called the Office of STEM Education). He was a technical expert that we often tapped for advice as we conducted the projects that we had been assigned. He simply knew the cutting edge science and engineering of the Lab better than any of us and could help us understand how to best connect program efforts for which we were responsible in authentic and impactful ways.
Beyond what I have described above, I personally owe Royace a deep debt of gratitude. In the mid-90s, due to Congressional actions, DOE project funds for education were steeply cut. This was a time when I had just begun to manage PNNL's Office of Science & Engineering Education. Laboratory leadership ensured that we stayed viable, but we had to become much more creative in our thinking and develop programmatic strategies and partnerships to replace those projects that DOE no longer supported through its national programs. It was a challenging time that required substantive external and internal collaborations as well as thinking "outside the box" efforts. Royace, like other members of the team, stepped up to the challenge and created some of the most unique programs that took advantage of other people's money both within and external to PNNL. From the mid-90s until his retirement, Royace was a valued thought partner in how to establish, maintain and evolve our programs. I counted on his expertise and thinking a lot. Of course Peggy and I enjoyed our non-shop talk times together too (if that is even possible with both you and Peggy being teachers, while Royace and I were former teachers). I just want you to know how grateful I am that Royace (and you) were part of my life (and Peggy's as well). God Bless You and Keep You.
Jeff & Peggy Estes
Jean and family,
I was so sad to read of Royce's passing. It was so much fun working with at Battelle with the students. He always made us laugh and was a great asset for the students and their learning. He put them at ease. May you be comforted by the wonderful memories of your time together and the trips you shared.
Sincerely,
Mary
Jean – We are so sorry to hear of the passing of your husband. Sending you lots of hugs and prayers!!
Evan and Dyan Woodward