FIND AN OBITUARY
Service information is posted on our website only with approval from the family.
If you are seeking information not listed below, please contact us.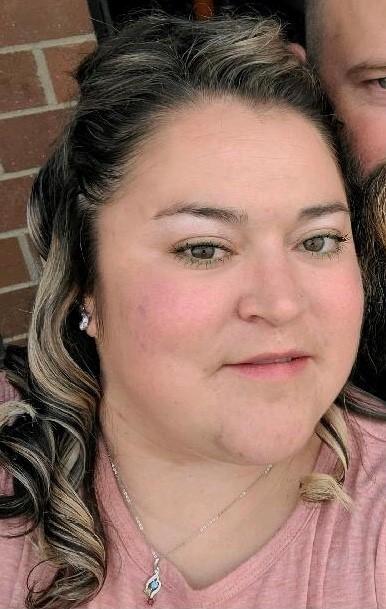 Stephanie Merkins
08/15/1984 — 08/28/2022
Watch Service
New to Livestream? Watch the tutorial.
Celebration of Life
Starts:
Sat, September 24, 2022, 2:00 pm
Reception
Starts:
Sat, September 24, 2022, 3:00 pm
Stephanie Merkins
Our precious mother, wife, daughter, sister, aunt, niece, and friend, Stephanie Ann, gained her angel wings on August 28, 2022. Stephanie was born August 15, 1984 in Arvada, CO and passed away from a brief illness in Seattle, WA.
Although born in Colorado, Stephanie spent most of her life growing up in the Tri-Cities, WA area. She graduated from Handford High School and Columbia Basin College on a softball scholarship. Steph spent several years in Albuquerque, New Mexico where she learned to snow board and played a lot of softball. She left many friends behind but not forgotten when returning to Tri-Cities, WA, where she reunited with former area softball players and met new friends in the softball community. She was first a mother, held several jobs in accounts payable, and was a construction technician at the Hanford Site until the birth of her precious daughter RoriAnn ("Smalls").
"Oh, SNAP!…" Steph enjoyed visiting Bishops Castle near Rye Colorado, hanging out with all her softball friends, snowboarding with brother Danny and cousin Patrick, was outgoing and had a smile and a hug for everyone. She was a tough strong woman, was down to earth, "told it like it was" and had a magnetic personality.
Stephanie leaves behind her husband, Luke Hillman, daughter, RoriAnn, and step-children Luke and Arya of Yakima, WA; mother, Barbara Gillespie, Pueblo, CO; brothers Owen Gillespie, Monroeville, AL; Danial (Megan) Gillespie, Kennewick, WA; father, Robert Merkins, Golden, CO; parents-in-law, Dale and Stacy Hillman, Othello, WA; brothers-in-law Seth and Drew Hillman; sisters-in-law Emily (Levi) Ponczoch, Coeur d'Alene, ID; Betsy (Jason) Bowling, Caldwell, ID; Rebecca Guzman, Othello, WA.  Also, left behind are nieces and nephews:  Kyle "KJ", Haylee, Emalyn, Annabelle, Madyson, and Gage Gillespie; Brianna, Naraiah, Brooklyn, Madilynn, Brody and Cooper Hillman; Addison and Elias "Cash" Ponczoch; and Peter and Lila Bowling.  Also, Aunt Deb (Mark) Reha, Uncle Curtis "Cutie Pie" (Linnea Laurila) Gillespie, Uncle "Monkle" Marty Gillespie, five cousins, and Great Aunt Mim Gillespie.  She had so many close New Mexico and Washington softball friends – women's fast-pitch, women's, men's, and co-ed slow-pitch – too numerous to list but still close to our hearts. Stephanie was pre-deceased by step-dad "Papa" Jim Kelley, Richland, WA; grandparents Jim and Emma Gillespie, Pueblo, CO; brother-in-law, Rory Hillman, Othello, WA; and Aunt LeeAnn Gillespie, Pueblo, CO.
Stephanie was way too young to leave us and we will all miss her so very much.  Please help us keep her alive in RoriAnn's life.  Stephanie had a passion for dogs and leaves behind Champ, Sis, Max and Zara.  Donations can be made to a pet adoption and protection agency of your choice or organization supporting our military veterans and their families.
"Goodbyes are not forever. Goodbyes are not the end. They simply mean I'll miss you, until we meet again."
Stephanie, throughout the years,memories would come and go of you and I. You were one of my best friends when we were little.
You are loved and missed, friend.
So saddened by the loss of your sweet girl. Sending love and angel wings.
Thinking of you all at this time.
You and your family are in our prayers.
You are in our thoughts and prayers. Stephanie will always be remembered here as an amazing friend and coworker. She is deeply missed.
You are gone from us way too soon. I have watched you grow from before you made your appearance on this earth. What a blessing you have been to your family, your friends and all who had the good fortune to cross paths with you. I remember taking you and your brothers to "hike-in" camping in Outside of Breckenridge when you were just 3. Such a sweetheart. You are greatly missed. You will live on in our hearts and in your daughter.
My condolences to the family. Steph will be missed. Sending hugs.
You are very missed. Until we meet again my friend.
God bless your family .Luke we wanted you to know you are in our prayers .Brother
My heart is crying. So glad to have had you in my life.
I still remember watching her with her brothers while her mom was on her honeymoon. I was supposed to get the kids to school which was across the street. She ate three bowls of cereal. The kids were almost late to school and I was definitely late to work. When I told my story at work, they all laughed said that the little girl had me. I have great memories of her as a child.
I am so sorry for your loss. I am praying for you. May God comfort you during this time.
Rip Steph!
Love and comforting prayers from Aunt Mim.m
We will miss your easy smile, tender heart, and willingness to just be YOU! We pray that your smile will be present to us when we are feeling down. You will always have a special place in our hearts that will make our souls smile, love, and soar! Praying for all those grieving.
I'll miss you terribly.
I'll always be your BWD. And your wingman. Till we meet again. Love you. ❤️
The best first basewoman I've even known. I'll never forget the first time I saw her do the splits to get the out. You are missed so much sis. Love you. Praying for your family and beautiful RoriAnn 💕
May you rest easy in grace and love.
I only met you a couple of times, but you were way to young to go, but God felt he needed another Angel to help him.
We will miss you.
The Priddy's
You are truly missed baby girl. My prayers to your family and sweet RoriAnn. Say hi to Poppa Moore. Love and miss you .
Love Momma Moore
You will forever be missed and remembered. Prayer to your family.
Oh Steph you changed so many people's lifes just by being part of them. I love you soich . So thankful I saw you last Xmas. It's not good bye I will see you again. Givey mom a hug. Always and forever beautiful? Love momma coates
Sincere condolences. Peace be with you all!
The sweetest niece that any "uncle cutie pie" could possibly deserve. I'll miss your always ready smile and twinkling eyes. But they will always be in my heart, for it is you that put them there.
Although we never met you in person, we met you through your mother. I know she and the rest of your family and friends are missing you greatly. We feel their pain at the loss of you and only hope you all meet again one day.
I am deeply saddened by your passing, I'll always remember the memories of us from a young age to you had togo. I will always love and miss you cuz. Love you