FIND AN OBITUARY
Service information is posted on our website only with approval from the family.
If you are seeking information not listed below, please contact us.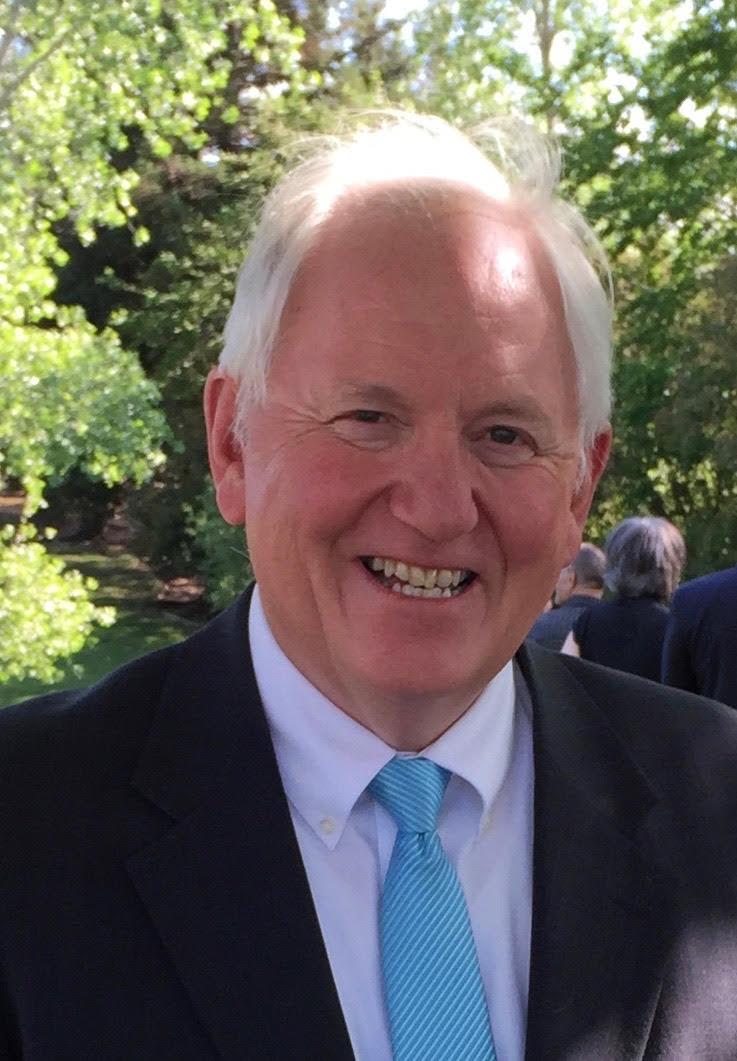 Steven Mitchell King
10/20/1946 — 08/24/2022
From Richland, WA | Born in Twin Falls, ID
Watch Service
Watch Graveside Service
New to Livestream? Watch the tutorial.
Public View
Starts:
Tue, August 30, 2022, 3:00 pm
Ends:
Tue, August 30, 2022, 5:00 pm
Location:
Einan's At Sunset Funeral Home
915 Bypass Highway Bldg. H Richland, WA 99352
Public View
Starts:
Wed, August 31, 2022, 10:00 am
Ends:
Wed, August 31, 2022, 12:00 pm
Celebration of Life
Starts:
Wed, August 31, 2022, 12:00 pm
Ends:
Wed, August 31, 2022, 1:30 pm
Graveside Service
Starts:
Wed, August 31, 2022, 2:00 pm
Ends:
Wed, August 31, 2022, 3:00 pm
Location:
Sunset Gardens
915 Bypass Highway Richland, WA 99352
Steven Mitchell King
Steven Mitchell King, a faithful and loving husband and father, passed away while doing what he loved to do with members of the Temple Riders. Early Wednesday morning, the 24th of August, 2022, on the third day of a North Cascade ride near Chelan, he was struck by an oncoming pickup while attempting a U-turn, and died instantly.
He is preceded in death by his parents, Mitchell C King and Ada Sylvester, his step-mother Bonne King, and his first wife and mother of their 5 children, Marilyn Oak. Surviving are his wife, Kathryn King, and 5 children, Stephanie (Wade) Erickson of Selah, WA, Shelly (Tom) Ketchum of Pittsburgh, PA, Russ King of Portland, OR, Seth (RaNell) King of Boise, ID, and Lynzie (Rich) Siegrist of Goodyear, AZ. Also surviving are 8 step-children, David (Melissa) Roach of Renton, WA, Christopher (Kelly) Roach of Halliday, UT, Jeffrey (Jessica) Roach of Renton, WA, Sarah (Kyle) Ogletree of Kamiah, ID, Rebekah (Anthony) Roach of Hansen, ID, Daniel Roach of Twin Falls, ID, Peter (Tinley) Roach of Twin Falls, ID, and Samuel (Kami) Roach of Kimberly, ID, and 3 siblings, K. John (Linda) King of Post Falls, ID, Brad (Kris) King of Folsom, CA, Leslie (Rip) Divis of Nine Miles Falls, WA and step-sister, Laurinda Strausz of Lind, WA.
Steve loved deeply his family and especially his grandchildren. He has 16 grandchildren, 18 step-grandchildren, and 3 step-great grandchildren as well as numerous nieces and nephews. All loved his stories, his antics, his warmth and unconditional love.
Steve was born in Twin Falls, ID on October 20, 1946. As a child, Steve's family moved many times, but settled in Spokane, WA as a youth, where he attended junior high, and high school. He then attended BYU in Provo, UT until he married Marilyn Oak in 1967, moving to California to finish college in 1973.  He, with his young family, then moved to Tacoma, WA to begin his career as an accountant.  In 1975 they moved to Kennewick, WA, where he completed his family, and started a successful CPA business with his business partner, Keith Christensen, the business known as Christensen King. After Marilyn's passing in 2005, he married Kate and moved to Richland, where they established residency until his recent passing.
His life was centered on serving the Lord by serving others. During his career of financial services in the Tri-Cities area, he also served the community as a Rotary International president, on Kadlec Hospital Boards of Directors, GESA Credit Union, Boy Scouts of America as a leader, and various other community activities. He was very active in the Church of Jesus Christ of Latter-day Saints as a leader, teacher, and missionary. He enjoyed serving in his neighborhood by plowing snow on the roads and driveways, and sharing his amazing collection of tools and equipment. He could be counted on for all kinds of service projects. The Lord blessed him greatly and he wanted to share those blessings.
After a long career as a CPA, Steve served a mission in Russia with his wife, Kate from 2012 to 2014 for the LDS Church, a highlight of his life of dedicated service. He loved serving with the young missionaries, who became an extension of his family. He loved the Russian people, who are exceptionally warm and affectionate.
After returning from Russia, Steve and Kate served another mission at the LDS Home Storage Center for 2 years while living at home, and for the next 5 years, ending by his passing, served in the Columbia River Temple, where he will be greatly missed.
Steve was a righteous man, who loved adventure of many kinds and being immersed in God's Country. White water rafting, biking, hiking, camping, traveling to visit family spread across the country, especially while riding his motorcycle are just a few of the things he loved. Steve recently added 2 Border Collies to the family, Mac and Lady, which he treated like his grandchildren, spoiling and training them to be good citizens and companions. Steve's love was unending.
A Celebration of Life will be held on Wednesday August 31 at noon at the LDS Chapel on 1720 Thayer Drive in Richland, WA with the interment to follow at Sunset Cemetery.  There will also be public viewings held on Tuesday August 30th from 3-5 pm at Einan's Funeral Home, 915 Bypass Hwy in Richland, WA and on Wednesday August 31 from 10-12 at the LDS Thayer building."
I just learned of Steve's accident, through year end correspondence with Christensen King. How sad I am today. Steve was more than our accountant, he was a trusted friend that I was able to rely on when navigating my own husbands sudden death. I will never forget him nor his kindness. My heart goes out to his family and friends, and to Mr. Christensen.
Our condolences to Steve King and his family
Steven King was my scout leader in Kennewick. He was a kind and generous man. I remember Steven taking me and a group of scouts snowboarding for the first time after we helped build his deck in the backyard. We had many white water rafting trips and I was always able to get my non-member friends to come with me on those trips. Everyone liked Steven and my friends respected him. He left a positive mark in my youth and his 1st wife Marilyn helped me graduate high school at the Oakleaf center. Brother and sister King were wonderful people and will be missed by all those lives they touched.
Dear Steven King and Family,
Our love goes out to you with grateful hearts, from knowing Steven. We treasure his warm loving smile. He lead by example and enriched our lives. Wishing you comfort.
Sincerely,
Kevin and Lorri Hope
I feel so lucky I was able to spend time on the rides
with Steve at the TRA RALLY..
Kate, my heart goes out to you and your family. May you feel Love and Comfort of our Savior.
Kate,
I am thinking about you and your family at this time. May you find peace and love at this time.
Dear Kate and family
We are saddened to hear of Steve's passing. We are grateful we had the opportunity of getting to know him a little better in June at our TRA rally. He has a beautiful testimony of the gospel and great love for the temple and the TRA. We're grateful we had the opportunity to spend time with him and Kate and all of our TRA friends. May you have an extra portion of the comforter with you at this time and know you have many who love you and Steve.
Much Love
Steve was a good partner, mentor, motorcycle rider, and I was privileged to see him handle many struggles, with integrity and dignity.
I was with him as he passed from this life to immortality. I loved this good man. Thank you Steve.
Our hearts are with you at this time
In the 5 days we recently spent with Steve at our Temple Riders Rally in Richland, we learned what a remarkable man he was. It felt like we were family! Kate, you are in our prayers!
Brother King will always be considered a Saint in my book. I will always remember how he came to my rescue and plowed a pathway to get my car unstuck from the snow drifts that my car was stuck in. He was such a kind and caring person.
God be with you, Kate and family. My thoughts will be with you during this time.
Such a beautiful tribute for such a wonderful man. I'll love you forever Steve!