FIND AN OBITUARY
Service information is posted on our website only with approval from the family.
If you are seeking information not listed below, please contact us.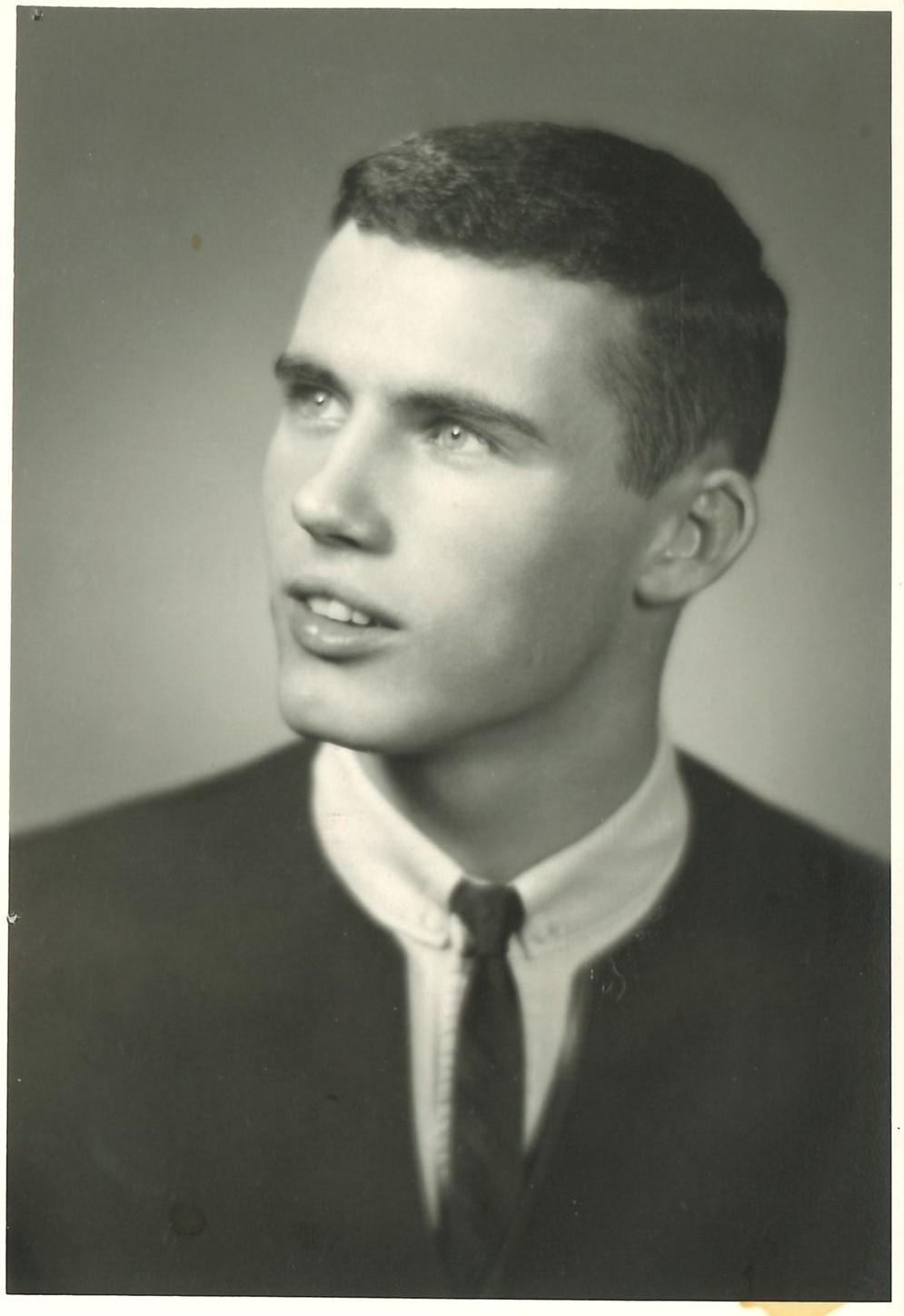 William James Schildknecht
11/06/1947 — 08/14/2022
From Richland, WA | Born in Grand Coulee, WA
Graveside Service with Military Honors
Starts:
Sun, August 28, 2022, 11:00 am
Location:
Sunset Gardens
915 Bypass Highway, Richland, WA 99352

Reception
Starts:
Sun, August 28, 2022, 12:00 pm
Location:
Schildknecht Reception
1103 S 717 Pr SE Kennewick ,WA 99338
William James Schildknecht
William James Schildknecht (Jim), passed away peacefully in his home in Richland, WA, August 14th , 2022, at the age of 74, surrounded by his family, after a long battle with cancer.
Jim is survived by his loving wife Jan Caufield Schildknecht, daughters Dana Houston (husband Joel, daughters Emma and Sofia), Taylor Schildknecht (son Luca Annaboli), and Rachel Keller (husband Kyle, daughters Klary and Kaedy), brother Tom Schildknecht (wife Robin) and Sisters Nancy Pickett (husband Tom), Lynn Ibatuan, Leslie Dodd (husband Ryan) and Kathleen Schildknecht, as well as numerous nieces, nephews, great nieces and great nephews.  Jim is proceeded in death by his parents Bill and Betty Schildknecht, his sister Karen Mateo, and brother-in-law Mark Ibatuan.
Jim was born on November 6th, 1947 to William Dean Schildknecht (Bill) and Betty Jean Gorman Schildknecht in Grand Coulee, WA.  At the age of 3. their family moved to the Tri Cities, WA.  Jim adopted his Dad's love of baseball, playing little league and School Baseball in Richland, as the 2nd baseman for the 1966 Bomber (4-A) Conference champions.  Jim Graduated from Columbia High School (Richland) in 1966, and attended Columbia Basin College and Spokane Falls Junior College, before entering the army in 1968.
Jim was drafted into the U.S. Army in 1968 – Basic and AIT training Ft. Lewis, WA.  Attended Officer Candidate School (OCS), Ft. Benning, GA, graduated 5/69.  Assigned to Airborne School as instructor/supervisor (black hat) at Ground and Tower Training Groups.  Spent a couple of months as XO of the 4th Student Bn, Abn Training Student Brigade.  Concurrently, given collateral responsibility as "Survivor Assistance Officer."  Panama – attended/graduated from U.S. Army Jungle Survival School (9/69).  Republic of Vietnam – 10/69 through 10/70.  Platoon Leader, 2nd platoon, C/1st/327th/101st Abn/Airmobile.  Company Commander, 1/327th/101st "Tiger Force," Special Ops.  Post-RVN, assigned to AIT Tactical Weapons Training group as Lead Range Officer and Instructor, Ft. Lewis.  In 1969, Jim received the bronze star with a V device for action as a platoon leader in Vietnam.  On reconnaissance patrol, he discovered enemy activity ahead and led a successful ambush by his platoon as they overran the enemy position.  "His action prevented a surprise attack on his platoon and led to the capture of several enemy weapons and documents."  Jim completed his military service, July, 1971 as 1st Lt.
In 1988, Jim married Jan Caufield and they would build a family together that included their three daughters, sons'-in-law, and grandkids over the next 34 years together.
Following his military service, Jim attended University of Washington and became a lifelong avid Huskey fan.  Jim returned to Richland, where he started a more than 37 year career working in commercial nuclear, DOE nuclear/non-nuclear and fossil power/mining operations.  Jim held management and consulting positions in Construction Engineering, Maintenance Engineering, Facility Operations/CONOPS, Maintenance Management Programs, ESH&Q, Performance Assurance/Continuous Improvement, Technical Training, and Facility Deactivation& Decommissioning.  For more than 30 years, Jim worked for DOE-Hanford contractors.  He would continue with management and consulting positions at the Savannah River Site, Los Alamos National Laboratory and the Pantex Weapons Site.  Jim finished his illustrious career, assisting, training and teaching the Formality of Operations and INPO-based Human Performance Improvement (HPI) initiatives within the fossil power/mining operations.
Jim loved spending time with his wife Jan, who cared for him dearly during his fight with cancer.  He cherished his time with his kids and grandkids and took great joy in posting facebook pictures of the time they spent together.
Jim was a larger than life personality, who made friends wherever he went.  He loved playing golf with his friends and enjoyed sharing stories of the army, work, and the early years, in the club house after a round.  He maintained those relationships throughout his life and continued to make new friends until the end.   Jim loved being part of a large family of his brother and sisters.  He was the instigator of many impromptu dinners and bonfires as all remained very close in proximity as well as maintained a tight bond.
He had a sense of humor that bridged all age gaps and maintained a genuine interest in the lives of his extended family and friends.  He loved to debate the issues of the day but had a patriotic love of America that had no end.  Jim touched the lives of so many people around the country, and his passing leaves a deep void for those who had the honor to know him.
A graveside service for Jim will be held at Einan's Sunset Gardens in Richland, on August 28th, 2022 at 11:00 am.  A reception will follow.
Rest in Peace my brother in arms. You are missed even from here in North Carolina. We graduated from OCS March 9, 1969, Airborne School, Jungle School in Panama, flew to RVN with Kerry Love RIP and were assigned to the 101st Airborne Division together. We both were infantry platoon leaders and bumped into each other on a helo pad at FSB Birmingham for the last time around April 1970. We kept in touch on FB until about 2 years ago when I dropped FB. I am so sorry to belatedly hear of your passing. Thanks to Mike Rogers for the info. You were a great guy and a tremendous loss to your family. Salute, Bill Taylor.
I met Jim when he came to our project in Texas, to teach Human Performance Improvements (HPI}. Jim was an immediate hit, he impressed our team with his knowledge and experience. Jim was a team player and a great teacher. Every once in while you get to meet a person who makes a such an impression that you become friends for life. Jim was this person, he was true to life, he was a patriot and loved his country, he always talked about his family and looked forward to his home trips. Jim will be missed, but I know Jim is with the Lord and is already telling stories and making friends.
My sincere condolences to Jim's family and thanks to his daughter Rachel for helping him communicate to myself and friends prior to his passing. I have the greatest of memories of my friendship with Jim and with huge love and respect respect for him. Really will miss him and relieved to know that his loving wife Jan and family cared for him so well. RIP Jim
"Nature's first green is gold,
Her hardest hue to hold.
Her early leaf's a flower;
But only so an hour.
Then leaf subsides to leaf.
So Eden sank to grief,
So dawn goes down to day.
Nothing gold can stay." Robert Frost.
Dearest Jan…. we are thinking of you. Carl and Jane Beyer.
The sincerest best wishes to the family of LT Schildknecht. The men of Tiger Force, 1/327 Infantry, 101st Airborne join you in the sorrow and grief at the loss of our brother warrior. My deepest regret is that after 10 or 12 years of correspondence we never got to shake hands. Our brotherhood remains solid and Jim's memory will never fade in our hearts.
We strongly believe that no man is truly gone as long as he is remembered.
God Bless Jim's family with comfort and a will to honor his memory.
Hank Ortega, PA/C
Ret.
Tiger Force Medic, 1968
Good man!
Please excuse my error filled post yesterday. I had cataract surgery and typed with one bad eye. But I did my best to express my love for Jim. I know he'd laugh at me and forgive me.
Jimmy, I feel a great and unexpected loss with the news of your passing. It has yanked me back to the time when we were students in Mr. Karlson's 6th grade class at Spalding. It's like having to say goodbye to the innocence of 1960 when it was impossible to imagine that any of us could one day turn 74, much less die. We were all pretty much immune to the complexities of a larger world into which–I've since learned—you courageously entered to take on its challenges and for the good and protection of others. I remember you for that nearly constant grin on your face. You were earnest, and kind to everybody–the quintessential good sport who taught this tomboy to spiral-toss a football and shoot marbles. Our paths crossed long ago and briefly, but I remain one of the grateful many your humanity touched. Farewell, friend. My sincere condolences to your family.
Jim, will be missed, he touched many lives. Always had a positive out look. He loved playing golf and he had to have his aiming fluid aka whiskey. He was my friend
Jim,
Was my buddy, he always looked at the positive side of things. He will be missed by us all.
My thoughts go out to Jan and the family over the loss of my friend Jim. He was indeed a piece of work. We had so ,any good times back in the day Often with Roger Shaw and Greg Mitchell. We were roommates, golfed and player softball together. We loved to chase the ladies back before he met Jan and as Jim VanWyckstated, he was a handsome dude. We loved talking ball especially about our dad's great fast pitch days in early Richland/
Jim was a patriot and ptpug of his service to his country. He was a really good guy and a friend for many years. I am really going to miss him. RIP Jimmy Schildknecht.
My condolences to Jim's Family. I met him 5 years ago when he came to Brockton Mass to do consulting work for Columbia Gas. We had a great time while he was here. We stayed in touch over the years through Facebook. I know that he had an undying love for his Wife Jan, children, grandchildren and brothers and sisters. His love of Country and Military Service is greatly admired and respected by not only me but everyone he came in contact with. GOD BLESS. REST IN PEACE my friend
I have known Jim for over 30 years — as a neighbor, "dawg buddy" (UW husky football) and golfing partner. Back in the day I used to golf Fridays at MSCC with Jim and his brother-in-law, the late Mark Ibatuan. I never scored well because I was too busy laughing listening to those two banter back and forth for 18 holes, and continue in the clubhouse where they would critique each others shot selections over the round just played. Spokane golf trips were also memorable. He made the entire 3-day event more fun and his interactions with the others were priceless. Husky football road trips were always special – Jim and I went to games in Eugene, Seattle and two memorable Apple Cups in Pullman (both Husky wins). Road conversations always centered around family, work, and life in general. He always had a good take on all of them. He will definitely be missed. I am sure Jim and Mark are already continuing their bantering. My sincere condolences to Jan and family.
Our condolences to Jim LT's family, he definitely had a life well lived and served his country both in war and peacetime, selflessly and honorably. I'm proud have briefly known him and that we met at the Veterans breakfast gathering. May his memory be of comfort and blessing to all. Rest in eternal peace brother, never forgotten.
George Stotz
Captain AUS Ret.
RIP Brother, Vaya con Dios
Jim & I graduated from OCS together, on Mar 6th, 1969
You are missed
Jim
Jim was a true character and was loved and respected for his expertise in the nuclear maintenance and human performance areas. Thoughts and prayers going out to the family.
My condolences to all of Jim's family. Jim was one of a kind and will truly be missed. God bless you Jim.
Jan and family,
We are so very sorry to hear this news . I was so looking forward to seeing Jimmy at our reunion . He was one of the best and a great warrior . May God grant you peace with the memories you made together . God bless. Mike and Billie Sheeran
Wonderful second baseman – terrific sense of humor – handsome devil.Jim was always full of happiness and humor.He loved his family.He will be missed and he will be remembered.
You were one of a kind, and will be missed by many. Rest In Peace Jim, you gave this disease a run for the money. You will not be forgotten. Blessings to all of your family.
Sincere condolences to Jim's family. I worked with Jim many years ago at Hanford. He was always upbeat and fun to be around. May your many great memories and the love of family and friends comfort you at this time.
My condolences to the family. Jim worked with us in Texas. He brought energy, passion, knowledge and experience. He was loved by so many. So sorry for you loss.
Jimmy … so many memories dating back to the late 70s. The disco ages, baseball, double dating, and The Gaslight after parties. You've been a joy to know and a good friend …
To Jan and the family may God give you strength, courage and peace. 🙏💐
Love and Light 🕊🕯❤️
My condolences to the Schildknecht family. Tommy and Nancy, you're in my thoughts.
Jan and family just thinking of you. No one fought harder for life than Jim.
He has been a good friend for over 25 years. I moved to the Tri-Cities last year and am so glad I got to spend quality time with Jim. I will miss you my friend and miss our talks. You were a hero and a fighter.
Damn it Jim. I love you and will see you again. Thanks for being my friend; I count you as a true friend and hero. Thanks
Be
Jim, you will be greatly missed! Semper Fi Brother! My condolences to the family.
Hey Jimmy, we will miss you Brothet
My Friend , my Brother.
Together we fought in the jungles of a country we barely knew? And fought together I'm the corporate jungles in America.
I too offer sincerest condolences to the Schildknecht family. I knew Jim through coworkers at Fluor and Luminant in Texas and later with Wood. Jim was a leader and champion who often spoke fondly of family. He will be missed.
I've known Jim and most of the Schildknecht family for nearly the entire time I've lived in the tricities. We have had many good times together over the years and he was a good friend. He was always a positive man. Nothing would get him down other than a bad golf shot. But the next one was going to be great!! My heart goes out to Jan, the kids and grandkids and all the Schildknecht family. He will sorely missed by many people.
I send my condolences to the family. Though he was a part of my High School class I didn't actually get to know him personally until the 50th Anniversary. His vibrate faith and love for the Lord will shine along with his love for this country. .We shared a few things and discovered a few other things. As a Veteran, we shared that comradery and understanding.. We kept in touch afterwards and I will definitely miss him at the upcoming reunion.
My sincerest condolences to the Schildknecht family. I met Jim when he came to to the Fluor / Luminant project in Texas and our friendship was one that is hard to explain. I had the utmost respect and honor for him, he will be deeply missed but never forgotten. I will miss our frequent calls to catch up on life in general and the various power plants I would visit. He always had an experience it seemed for any location or area I was in. He is at rest now and I know he is looking down on us from Heaven!