FIND AN OBITUARY
Service information is posted on our website only with approval from the family.
If you are seeking information not listed below, please contact us.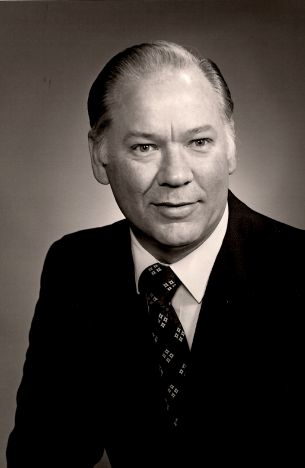 Larry Thomas Harrold
05/29/1938 — 09/02/2022
From Richland, WA
Public Viewing
Starts:
Wed, September 14, 2022, 10:00 am
Ends:
Wed, September 14, 2022, 12:00 pm
Location:
Einan's At Sunset Funeral Home
915 Bypass Highway Bldg. H Richland, WA 99352
Graveside
Starts:
Wed, September 14, 2022, 12:00 pm
Ends:
Wed, September 14, 2022, 1:00 pm
Location:
Sunset Gardens
915 Bypass Highway, Richland, WA 99352

Larry Thomas Harrold
Larry Thomas Harrold, of Richland, Washington, passed away peacefully at his home in the early hours on Friday, September 2, 2022.  He was 84 years old.  Larry was born on May 29, 1938 in Beaver City, Nebraska to Lloyd Otto and Dorthey Lorene (Mayo) Harrold.
Born to young parents with humble beginnings, he learned at a very young age self-reliance, the importance of hard work, and how to earn his own way – values he carried with him his entire life.
Larry moved to Richland, WA as a young boy in 1944 when his family moved from Beaver City, NE to work on the Manhattan project.  He began his education by attending many Richland elementary schools, Carmichael Junior High, and graduating a Richland Bomber from Columbia High School in 1956.  He was a gifted athlete lettering in baseball and football.  During his time growing up in Richland, he made many treasured friendships that lasted a lifetime.
Larry shared childhood stories of summer travels with his grandparents picking beans from farm to farm at harvest time, being paid by the bag.  His grandparents slept in their car, and he slept alongside it on the ground in a sleeping bag.  After his junior year of high school, Larry spent five wonderful summers working at the Old Faithful Inn at Yellowstone National Park.  He began working in Laundry and worked his way up to Porter while earning extra money on the side washing cars, housing guests' dogs in his dorm room (with only one escape), taking people fishing, and driving guests to other tourist sites.  His future wife, Lois, joined him beginning his third summer also working at the Inn, first as his fiancé and later as his wife.  Their last summer was shortened due to the earthquake in 1959 and the evacuation of the Inn.
Larry married his high school sweetheart, Lois Weyerts, who he crowned homecoming queen his senior year of high school.  They both attended Central Washington University where Larry earned a degree in Economics and Lois a degree in Teaching.  While at Central, their first child, David, was born.  After graduating, he began work with Petrolane Oil Company working in The Dalles, OR and then Colfax, WA.  While living in The Dalles, their 2nd child, Lynn, was born.  After 2 years in the work force, Larry enrolled in the Mechanical Engineering program at WSU, graduating in 1965 with a Mechanical Engineering degree.
Larry worked for U.S. Steel in Provo, UT for a year before moving back to Richland to work for Douglas United Nuclear (DUN).  During his first year back in Richland, their 3rd child, Julie, was born.  Larry worked for DUN for 9 years before taking a job with Washington Public Power Supply System (now Energy Northwest) in 1973.  He worked on the construction of Reactors 1, 2, and 4 as well as the final completion and operation phase of WNP-2.  He retired from Energy Northwest in 1993 where he had been the Assistant Plant Manager.
Larry used to say he was born during the wrong century.  He had a lifelong fascination with the history of the West and an admiration for Native Americans.  Many a vacation was spent visiting ghost towns and historical places significant to the settling of the West and to the Native Americans.
Larry loved the outdoors.  He made some great memories trout fishing on the Beaverhead and Big Hole rivers of SW Montana and on the Deschutes River in Oregon as well as steelhead fishing on the Columbia.  He loved white water rafting and running his Wooldridge jet boat up Hells Canyon, making a couple trips a year until Idaho Forest Service began restricting access in 1998.  Upon his retirement, he and Lois enjoyed traveling through the northwest and up into Alaska in their motor home capturing many beautiful pictures with his camera.  Traveling with his son, David, they took several annual dual sport motorcycle trips to places like Imnaha, OR; Steens Mountain, OR; and Cuprum, ID.
Larry volunteered with two different organizations during his later retirement years that meant a great deal to him.  The first was traveling on two mission trips to the Crow Indian Reservation at Lodge Grass, MT with the Richland Lutheran Church youth group.  These summer trips and relationships meant the world to Larry.  The second was his time as chairman of the scholarship committee for the Richland High School Alumni organization, Club 40, where he fostered and put in place the financial program for self-sustaining scholarships.
Larry kept busy at home.  He enjoyed restoring his 1932 Model A with his friend Bruce.  He also had a love for music which will live on in the lives of others through the many CD compilations he made and shared.
Larry will be dearly missed by his family and friends.
Larry is preceded in death by his parents and sister, Roma Lee (Harrold) Jensen.
He is survived by his loving and devoted wife of almost 64 years, Lois Marie (Weyerts) Harrold.  He is also survived by three children:  son, David Loren Harrold and wife, Debbi of Pasco, WA; daughter, Lynn Marie Casey and husband, Brian of Richland, WA; daughter, Julie Diane Harrrold Glenn and husband Bob of Cary, NC.  He is also survived by 10 grandchildren:  Amanda Carter of Pryor, OK; Allison Mader and husband, Neal of Grand Anse Beach, Grenada; Ericka Harrold of Pasco, WA; Jason Harrold, K.C. Howell, Heather Howell, and Harleen Casey all of Richland, WA; Laci Komula and husband Tony of West Point, KY; Ian Glenn and Lori Glenn of Cary, NC; 13 great-grandchildren:  Ariel, Xander, Kaitlyn, Gabriel, Tucker, Dillan, Sonyah, Cameron, Caidren, Rhoswen, Garen, Owen, and Taryn; sister-in-law, Virginia Wendland, and many nieces and nephews.
A memorial celebration of Larry's life will be held at 2:00 pm on Wednesday, September 14th at Richland Lutheran Church, 901 Van Giesen Street, Richland, WA.  (A family graveside service will be held earlier at Sunset Memorial Gardens in Richland.)
In lieu of flowers, donations may be made to Richland Lutheran Church at the address above, Chaplaincy Health Care at 1480 Fowler Street, Richland, WA 99352, or a charity of your choice.
Lois, so very sorry to hear about Larry. I discovered his passing today. My thoughts are with you.
Lois, David, Lynn, and Julie,
I'm so sorry for your loss. Please know that your beloved husband and father touched the lives of everyone in my family, and we will miss him, too. My memories of all of you are some of the best from my childhood. I always thought of Larry as a "fun dad" because he was always cracking jokes and telling about his adventures, and then when we got to take a ride in his jet boat, he also became a "cool dad". He was a unique and wonderful person, and I know he will be missed tremendously.
Love and peace to you all.