FIND AN OBITUARY
Service information is posted on our website only with approval from the family.
If you are seeking information not listed below, please contact us.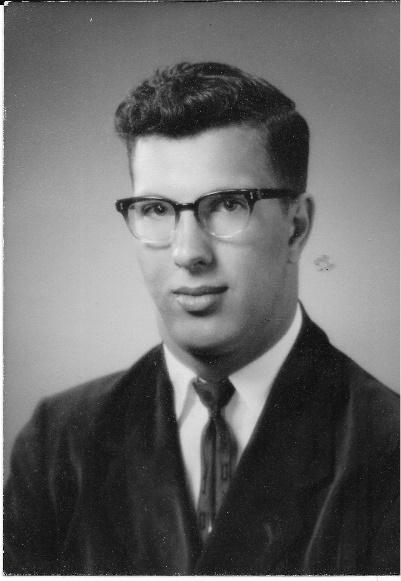 Thomas "Tom" Collins
12/08/1943 — 09/05/2022
From Pasco. WA | Born in Ellensburg, WA
Funeral Mass
Starts:
Fri, September 30, 2022, 10:00 am
Location:
St. Patrick Catholic Church
1320 West Henry Pasco , 99301
Thomas "Tom" Collins
Thomas "Tom" Collins died Monday, September 5th 2022 in his home surrounded by family. He is survived by his loving wife of 54 years, Patricia (Pattie) Collins; his two daughters, Kristin Collins and Kim Macias; his 8 grandchildren, Tyler Collins, Katie Collins, Tanner Collins, Javier Macias, Theron Collins, Bella Macias, Kylie Doyle and Ian Doyle; his younger brother Tim Collins and sister-in-law Sharon Collins. He is preceded in death by his parents Bill and Pat Collins; his younger brother Jim Collins and his oldest son, Scott Collins.
Tom was born in Ellensburg, WA on December 8th, 1943. Four years later his younger twin brothers, Tim and Jim were born, completing the family of Bill and Pat Collins. The family moved to Pasco in 1954 where Tom attended St. Patrick's, Mcloughlin and Pasco High (Go Bulldogs, class of 62'!) The three Collins boys leave a legacy of fun, laughter and mischief for those lucky enough to know the stories.
Joining the military in 1961, Tom served in both reserve and active duty for the US NAVY. In 1967 he met and fell in love with Pattie Newell, the two were married only a year later in 1968 and raised their three children in Pasco. Tom worked 30+ years for Boise Cascade, he was a wage delegate and president of the local AWPPW and a board member of the Taft-Hartley Trust.
Tom had a passion for all things sports and was very involved with coaching local teams. He was a coach for Grid Kids, Pasco Parks and Recreation, AAU basketball and Pony League baseball for 20+ years. He was an outstanding member of our community, a loving husband, father, grandfather and friend to anyone he met. His days were well spent driving around with his grandkids, watching a Seahawks game and keeping up with all the local athletic events.
A Funeral Mass will be held at St. Patrick Catholic Church in Pasco on September 30, 2022 at 10:00 a.m.  A reception will follow at St. Patrick's reception hall.
In lieu of flowers, donations can be made to the Tri-Cities Cancer Center or a charity of your choosing.
Tom fulfilled the goal all fathers and parents aspire to and that is to lead a good family. There are always bumps in the road but my rare meetings with Tom always showed him to be the guy who was there to take care of his family. Good man. My best wishes, prayers, are with the Collins family. Take care all, rest in peace Tom.
I am so very sorry i seen this and my heart just broke for your whole family. I'm very glad I stopped in to visit when he was in the hospital. I'm sorry I can't make it to the service but please know you are all in my thoughts and prayers. Always MaryJo
I wish I could be there with you family. I Love you guys so much.
I Loved Mr. Collin's and appreciated how he always e me feel like I was one of his. He will be Truly missed. I Giant with a Huge .
Such sweet memories come to mind when I think of my Uncle Tom. You could always count on him. He will be missed here on earth. He'll be joining the big party in the heavens 💙